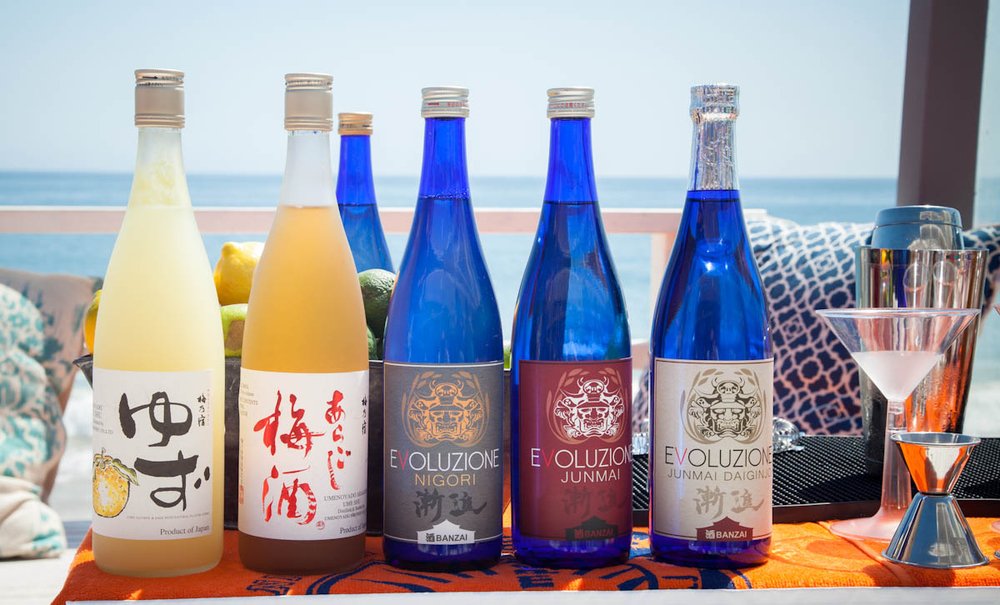 Bar-tending has progressed far beyond just creating popular drinks. It has evolved into a craft of mixing and reinventing old and new exotic cocktails. Today's modern Mixologists push the overall limits of creativity of yesterday's bartenders.
We recently attended the First annual Sake competition presented by Umenoyado Brewery of Nara, Japan and Banzai Beverage Corporation at a private beachfront residence in beautiful sunny Malibu, California. The United States Bartenders Gulid sanctioned event received over 300 submissions from some of the best mixologists from Los Angeles. The Judges included Mr. Yoshida from the Umenoyado Brewery, Sake expert Eric Swanson, Eater LA editor Kat Odell and Black Lab Ventures, Joel Black.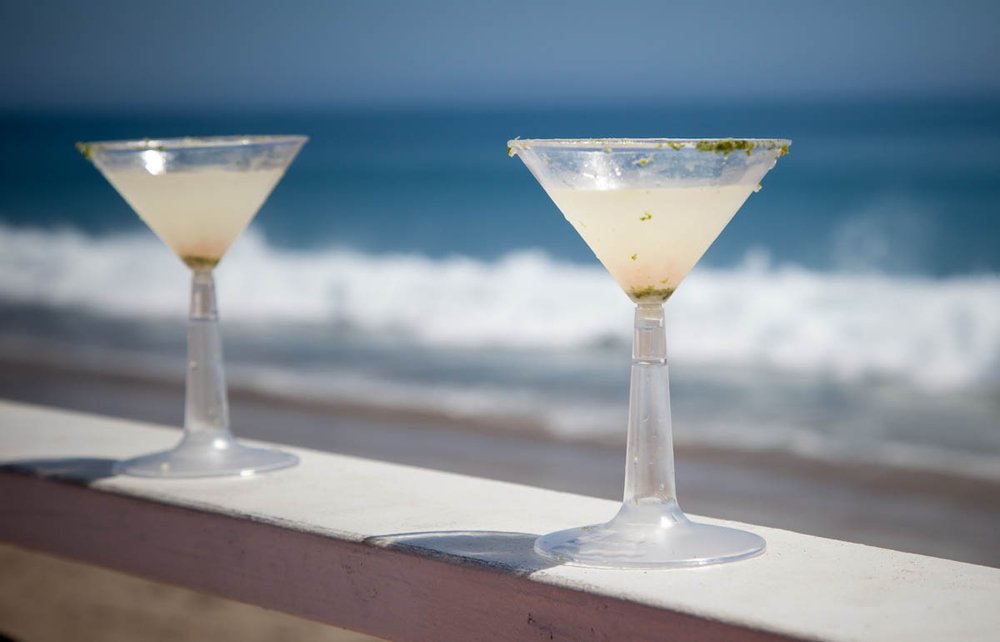 From the 8 finalists chosen at a previous event  held at an authentic  itzakaya sushi bar in Torrance called Yanagi Japanese Bistro, only 4 made the cut to compete for the $1000 prize up for grabs.  The 4 finalists were Josh Curtis, Christopher Barragan, Michael Blum and "Food Network Star" Nikki Martin. Each competitor was judged based on the 5 criteria: presentation, aroma, taste, originality and best use of sake.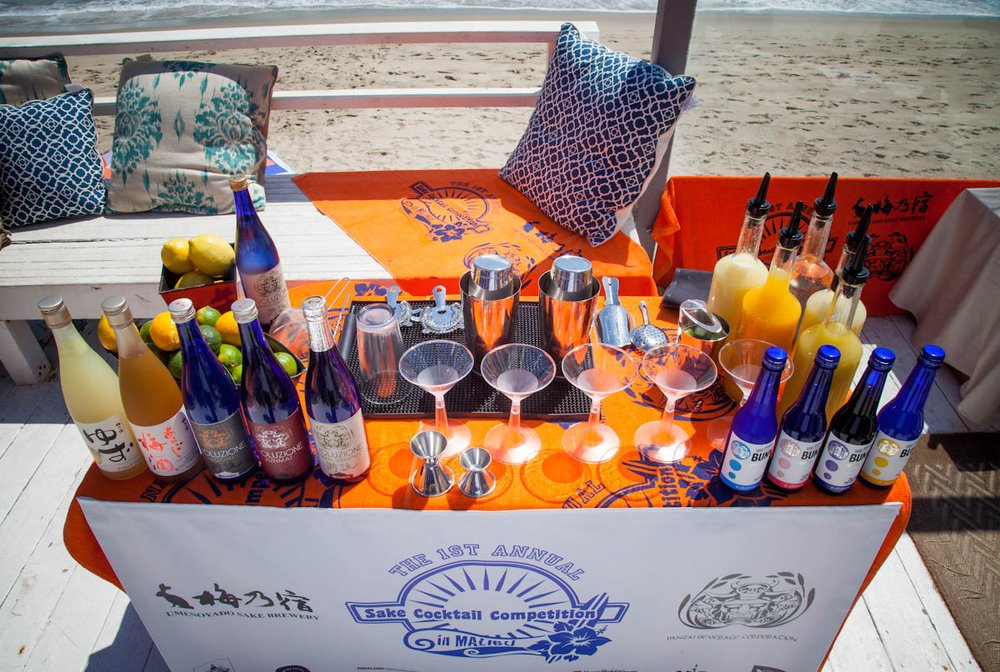 All of their  ingredients were meticulously prepared prior to creating the drinks. Some ingredients included but were not limited to: gin, watermelon, St Germain, mint, basil, and cucumber.
Josh Curtis created a fairly simple drink with Evoluzione Jumai Daiginjo Sake, muddled cucumbers, lime and simple syrup.
Blum's drink "The Prince & Popper" consisted of plum sake, Stoli elit vodka, lime, orange juice and an arromatic kaffir lime syrup. And if you like what you see look for more specialty drinks from him at UMAMIcatessen in Downtown LA.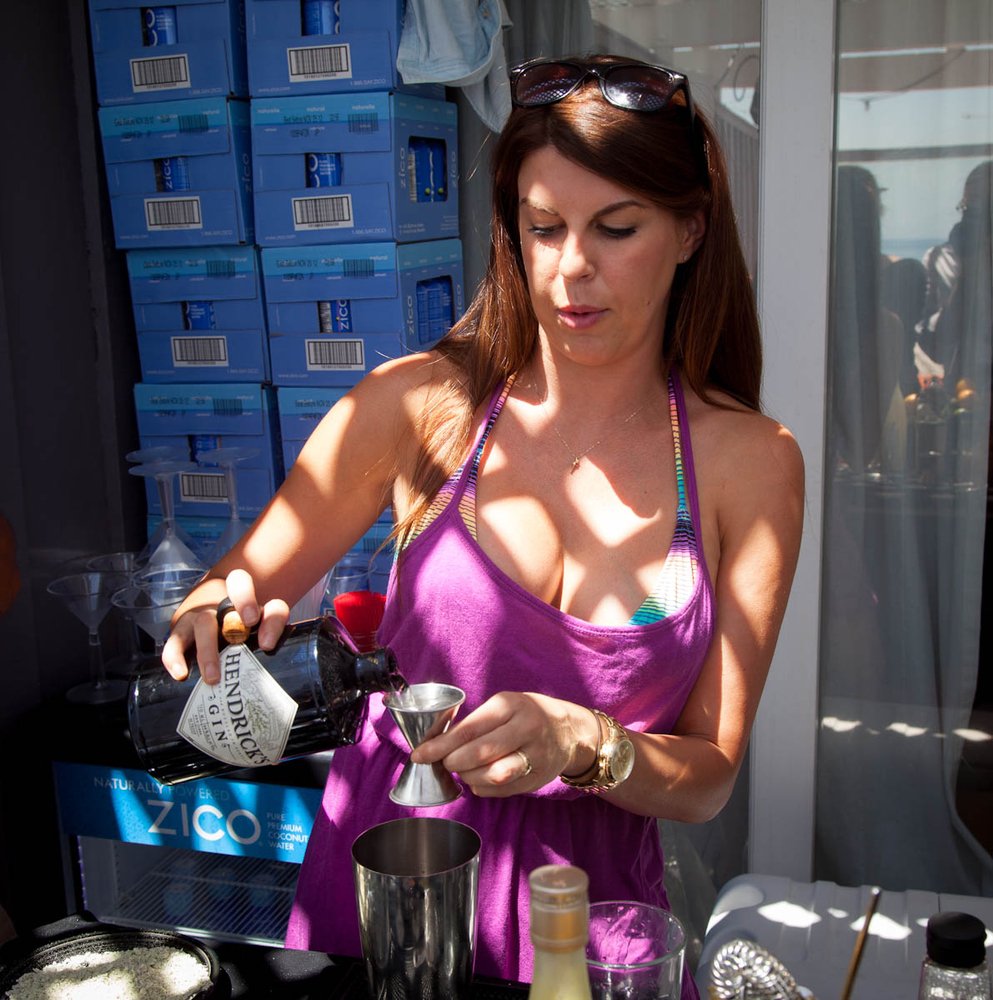 Nikki Martin made use of the plum sake as well, in her "Liquid Carpaccio" along with Pisco Porton, egg whites, simple syrup and lemon; an homage to the vintage cocktails of yesteryear.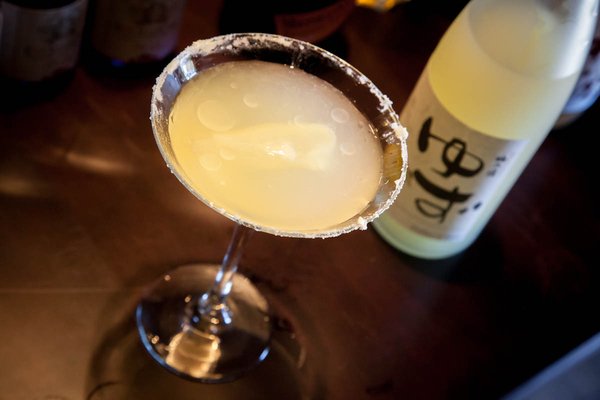 Chris Barragan, veteran mixologist has earned much acclaim in years past for developing the Prohibition-Era drink menu at nearby Saddle Peak Lodge so we had high hopes and expectations for him during the competition. He made an updated sake infused version of a classic "Gin Fiz" using Aragoshi yuzu sake, Hendrick's Gin, and rose water topped with a lemon twist and thyme garnish.
The drink was true to his classic style with modern embellishments.  The proof is always in the details and with such close competition of equal ranks; ultimately it was his attention to detail that earned him the wining title as Sake Master and the $1000.00 grand prize award.
We tasted each of the cocktails and each competitor showcased their own styles and techniques with their mixology pairings. Some made better use of the sake than others, but everyone interpreted their ultimate Sake infused cocktail with skill and grace and we were fortunate to be along for the ride on a beautiful day in sunny Malibu, California.
 Photography provided by Rico Mandel from Rico Mandel Photography