Citysipper Los Angeles's, "Spanish Wine and Tapas Party" at Primitivo Wine Bistro in Venice was a hit in my book.  The talented team at Citysipper.com has been showcasing local Los Angeles hot spots to its loyal followers with the help of its tastemakers both through featured articles and food reviews. With a great foundation of connecting foodies across major metropolitan areas, they are now veterans of webmedia and have hit the event circuit here in Los Angeles.


With two successful food and wine events under their belt they are well on their way to bringing LA's foodies closer together by way of their food and wine themed mixers.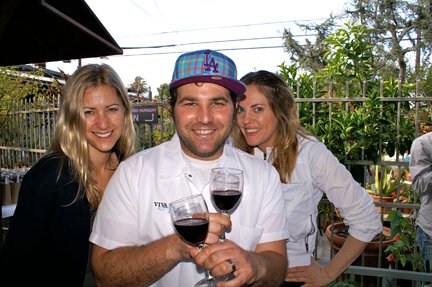 Today's event at Primitivo was well executed and arranged.  The wine tasting provided a sensory tour of the various wine regions of Spain.  Some of our favorite white pours were the Godello "Alma De Blanco", Pazo Das Tapias'08 and Albarino: Orballo, Rias Baixas'08(which I had on one occasion recently at Fuego in Long Beach). In the red category I enjoyed the Toro "Issos", Caridirum, Toro'05 for its sweet and spicy notes that complimented the Tapas selections that were layered with tasty spices.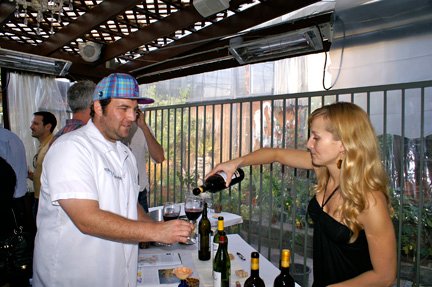 I filled my plate on 2 occasions(that I can remember) and was able to sample a healthy selection of Primitivo Wine Bistro "tapas" offerings.  Artisinal Antipasto Platters with cured meats ranging from Coppa mild pork sausage and Finocchiona salami paired perfectly well with the Cana de Cabra and Drunken Goat cheese selections.


Other favorites that I couldn't keep my hands off were the Chorizo Empanadas with Harissa and Cilantro Cream and the Mussels with Fried Bread and Chorizo. Both were spicy nouveau interpretations on classic Spanish tapas dishes.


Besides eating and drinking, it was great to talk food and drink with Primitivo owner, Daniel Deny and catch up with David Beebe, City-Sipper Publisher and Michael Santistevan, Editor in Chief for Citysipper. While in the mix we ran into some good friends while making new friends amongst the Citysippers in attendance.


We look forward to going through our Citysipper.com giftbag and to anticipate the next Citysipper event that is soon to come.


Special thanks to my VivaLAfoodies partner in crime, Marissa Harrington.  Without you by my side, I would'nt have had the blast that I did!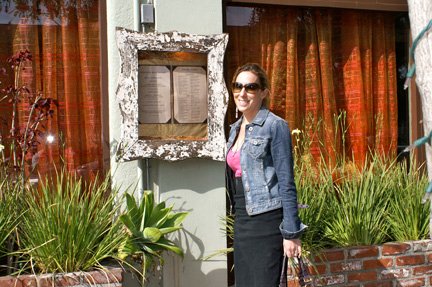 Primitivo Wine Bistro
1025 Abbot Kinney Blvd,
Venice, CA 90291
Citysipper Website