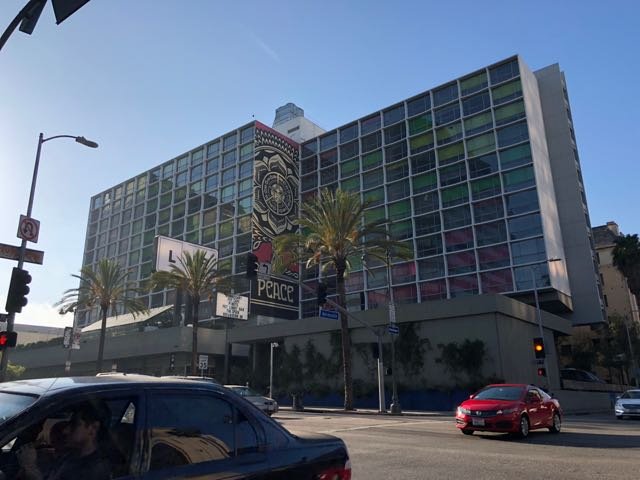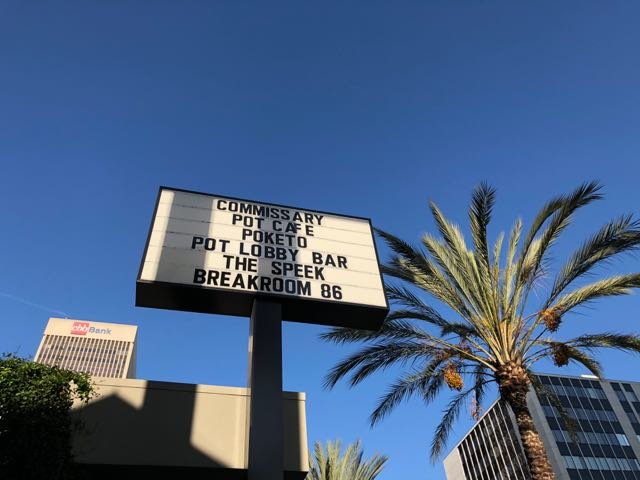 When does one know they're famous? Some people have a statue based on their likeness; others have a Las Vegas slot machine, a star on the Hollywood Walk of Fame, or even a porn parody.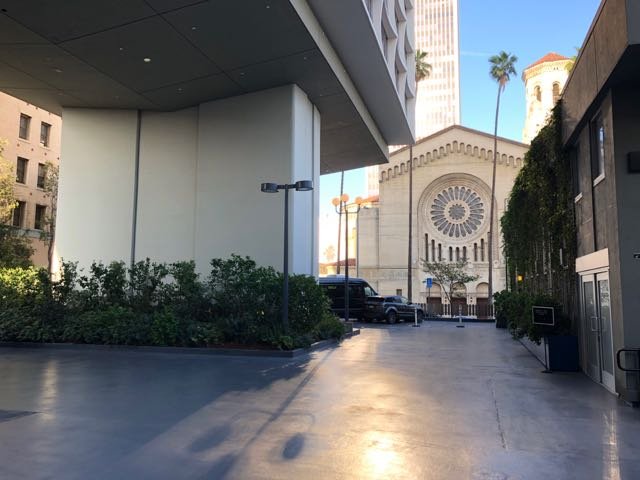 Those are all fine measurement tools for one's legacy, but nothing compares to having a Simpsons-ized portrait drawn of you by none other than The Simpsons creator himself, Matt Groening.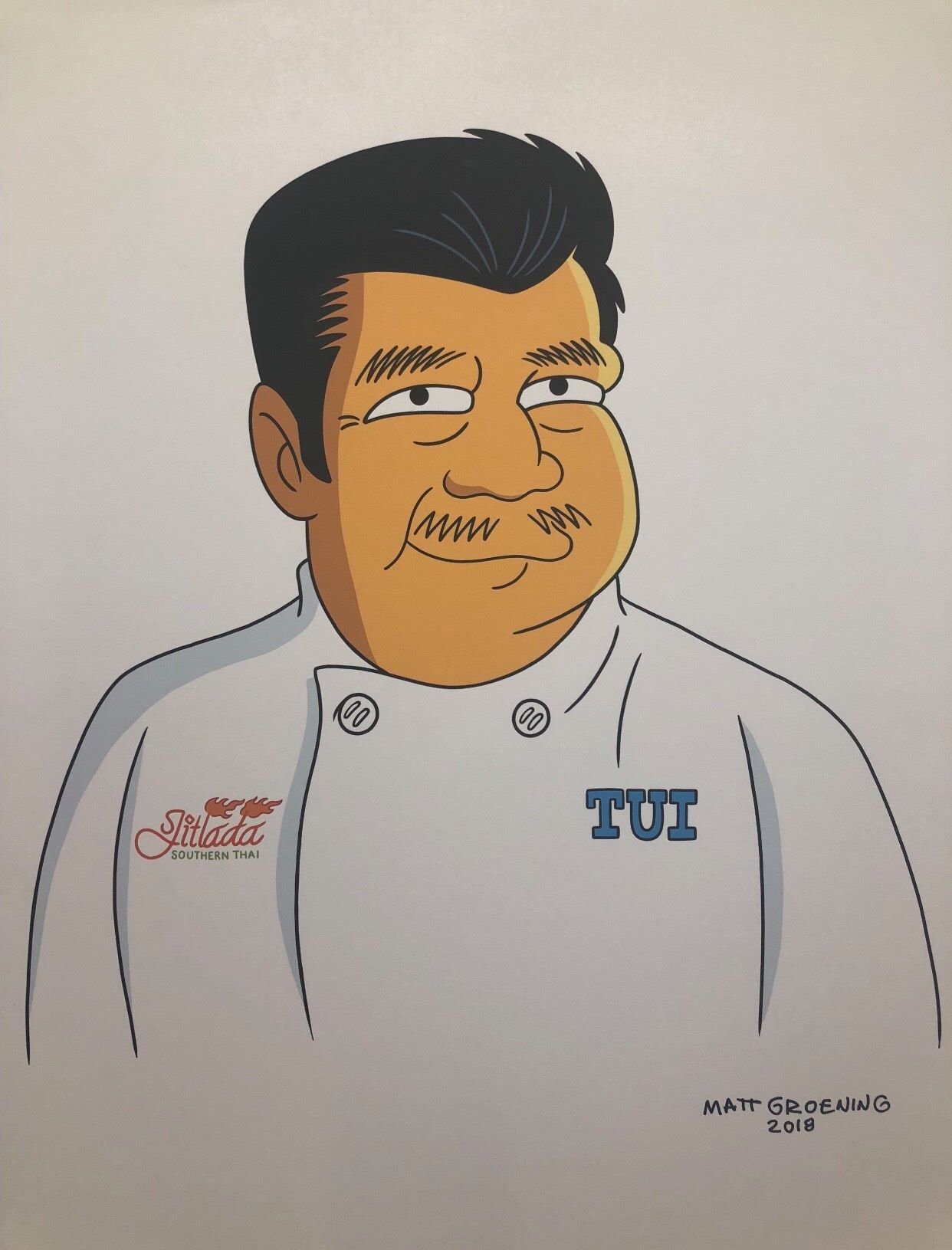 Groening and chefs Kris Yenbamroong (Night + Market restaurants), Andy Ricker (Pok Pok), Jet Tila (Chef Jet), Louis Tikaram (E.P. & L.P.), and LA SON: Roy Choi (Kogi/Commissary/POT/Sunny Spot/A-Frame, Locol..et:al & the new TV Series "Broken Bread") came together at The Line Hotel to honor Tui Sungkamee, the beloved chef and co-owner of Los Angeles' notable Thai restaurant, Jitlada who was passed last October.
The amazing interior of Commissary at The Line Hotel
Chef Jet Tila with Sous Chef Tad Weyland
Tui would have been extremely pleased with the food served. Ricker concocted the spicy turmeric infused fish curry known as khanom jiin naam ya kathi.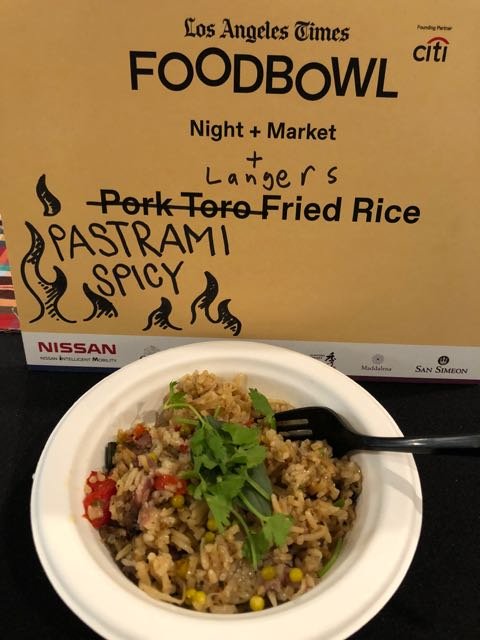 Yenbamroong mashed pastrami from Langer's and mixed it with fried rice. Choi cooked spicy fried chicken and corn cheese.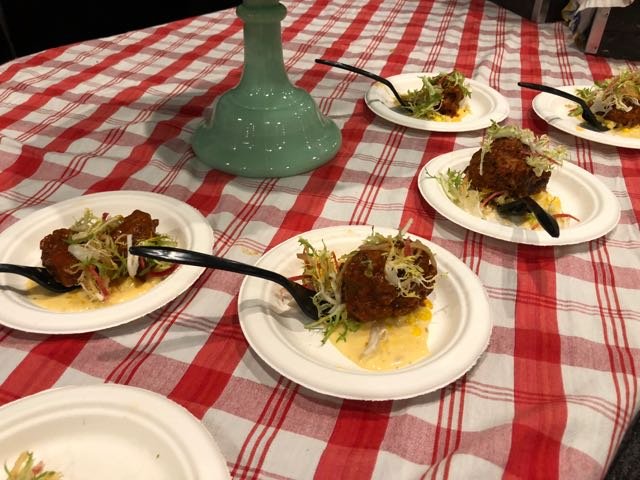 Tila crafted a jasmine rice salad with chili and coconut called Khao yum.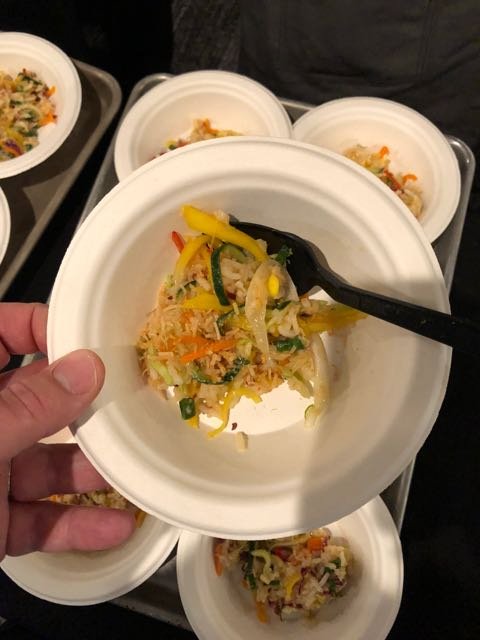 Desserts were presented by Pizzeria Mozza, Wanderlust Creamery, and none other than Tui's sister, Sarintip "Jazz" Singsanong. She took over the thrown at Jitlada and whipped together a batch of elegant mango sticky rice.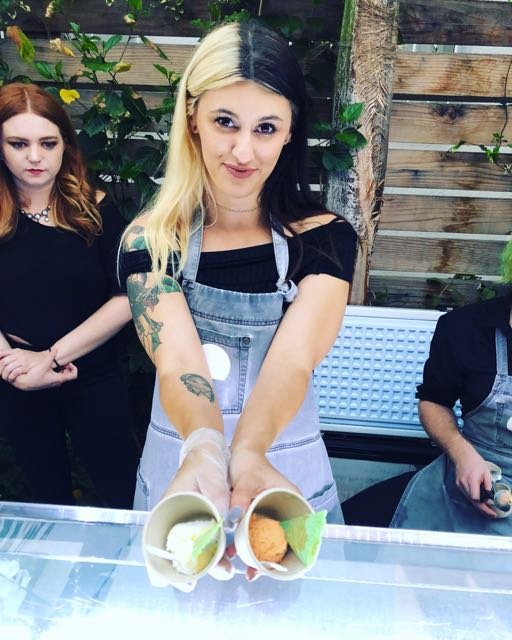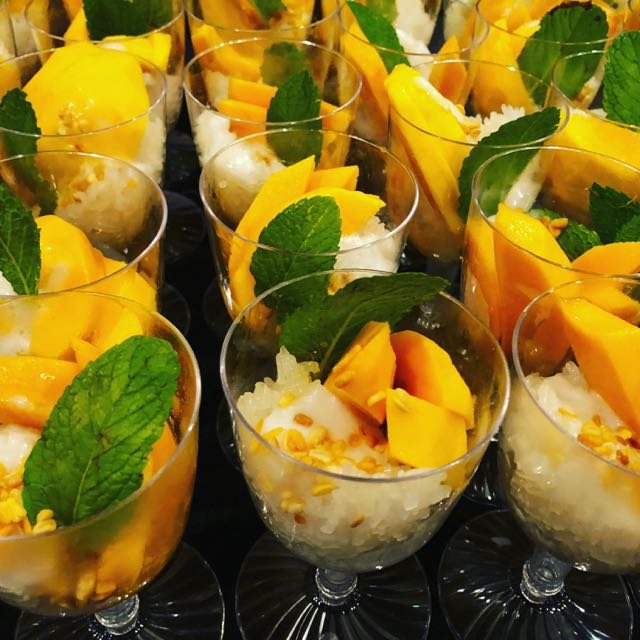 Groening and Jonathan Gold said beautiful remembrances. Then, Thai Elvis Presley himself brought down the house.
The King will always be alive and well.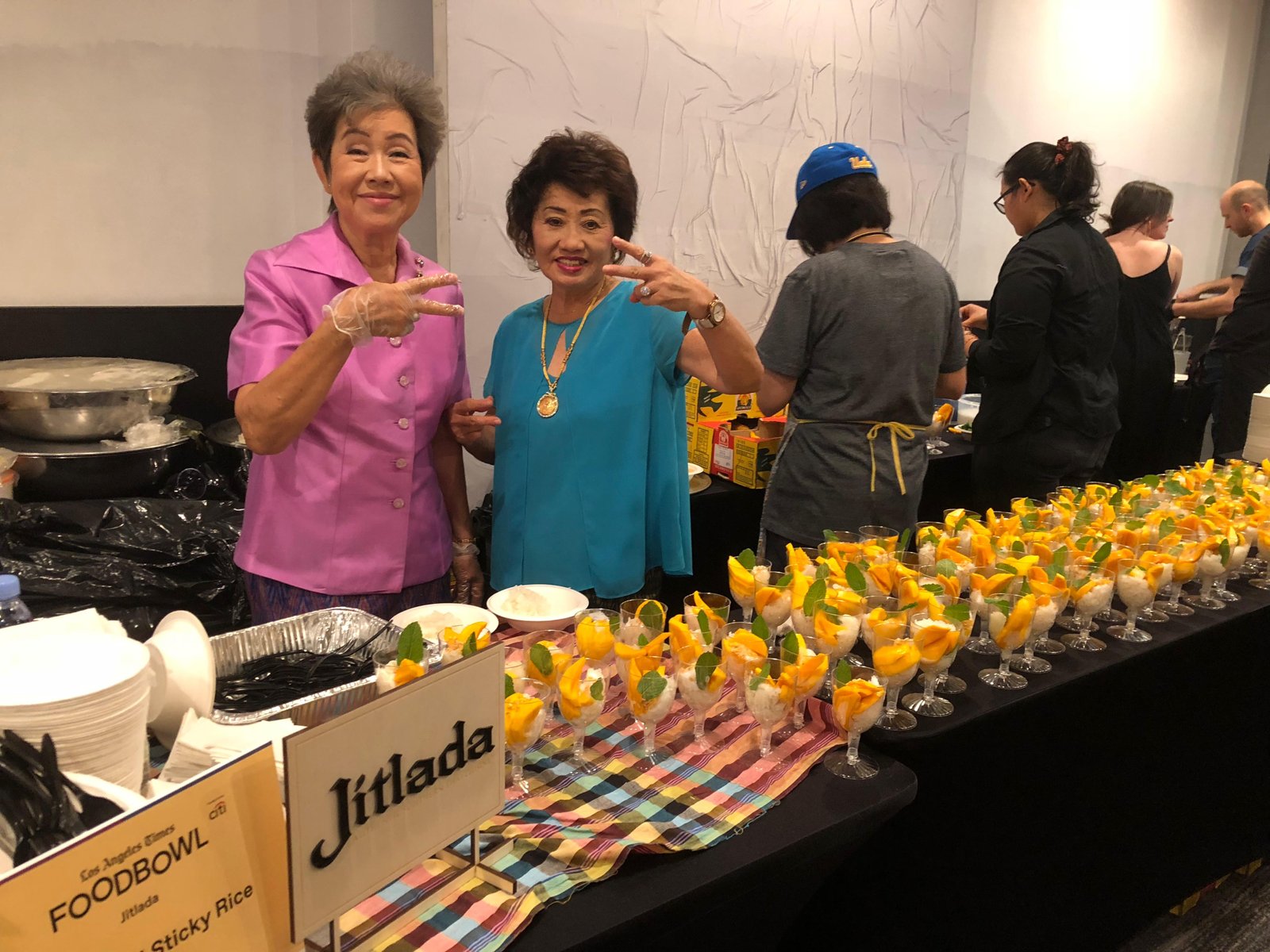 Photo Credit: Monis Rose

The Thai Tribute to Tui Sungkamee was apart of the LA Food Bowl, a month long food extravaganza happening this month (May 2018).  The festival will continue to raise awareness and funds to fight food waste, hunger, food insecurity and promote sustainability and waste reduction through charity partners and participating events. Spanning the entire month of May, FOOD BOWL will feature over 250 events with many of the chefs and restaurants that have put Los Angeles on the map as one of the world's great food cities alongside internationally renowned chefs in rare local appearances. The extensive lineup of dining events, panel discussions, chef collaborations, volunteer projects, and other food and drink-inspired happenings will be announced March 31 at lafoodbowl.com.
Article written by Monis Rose from Restaurant Fiction