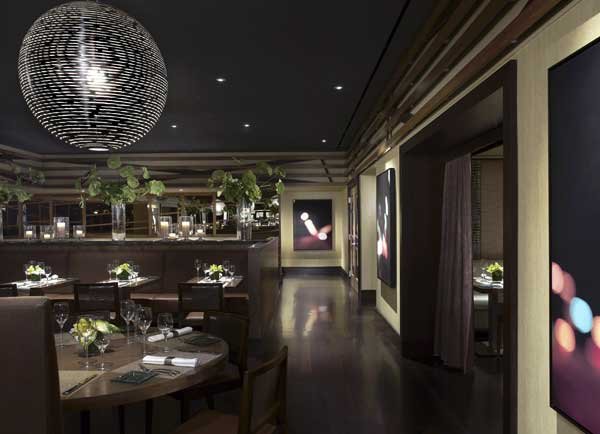 Earth Day is almost upon us and what a better time to embrace Mother Earth and all she has to offer with a great local event right here in our city. Hotel Palomar and it's socially conscious BLVD 16 Restaurant play host to "Earthcare Week" and Earth Day on Thursday, April 21, 2011 and are hosting a great social awareness program for the evening.
So why not come celebrate Earth Day at a place that celebrates earth day all year round?
Dine by candlelight at BLVD 16 Restaurant and Lounge and experience special seasonal organic ingredients that Executive Chef Simon Dolinky has interpreted into his 3 course EarthWeek Market Menu that is truely Farm-to-Table. Sit back and savor all that Mother Earth has to offer right in the comfort of our own backyard.


Pictured above is Chef Dolinky's seasonal event appetizer of Cherry Belle Radish, Oro Blanco Grapefruit with House Smoked Trout, Wasabi cream Pumpernickel and Quail Egg.
"Complimentary parking for hybrid vehicles; lights out power hours during dinner in its BLVD 16 Restaurant & Lounge, where patrons will dine by candlelight; a trade-show with local farmers and vendors; and, a recycled art show by local eco-artists, are just some of the activities planned for Thursday, April 21 from 5-7pm at Kimpton's Hotel Palomar Los Angeles in Westwood.  
The special events are part of an Earthcare Week celebration by the luxury boutique hotel, which recently became among the few hotels nationwide to receive eco-coveted Green Seal Certification for its year-round commitment to sustainable, eco-friendly and socially responsible practices or, quite simply, for making every day Earth Day!"  
So go ahead and make a reservation for a great cause at a great local venue that is doing its part for the environment.
Visit Hotel Palomar's website for more information.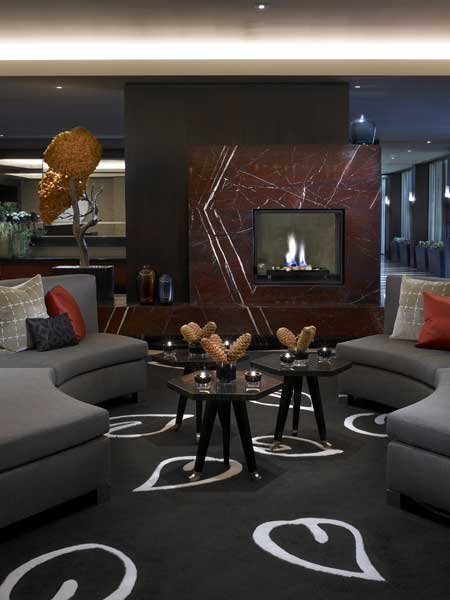 Photos of Hotel Palomar, BLVD 16 Restaurant and Living Room by Photographer David Phelps