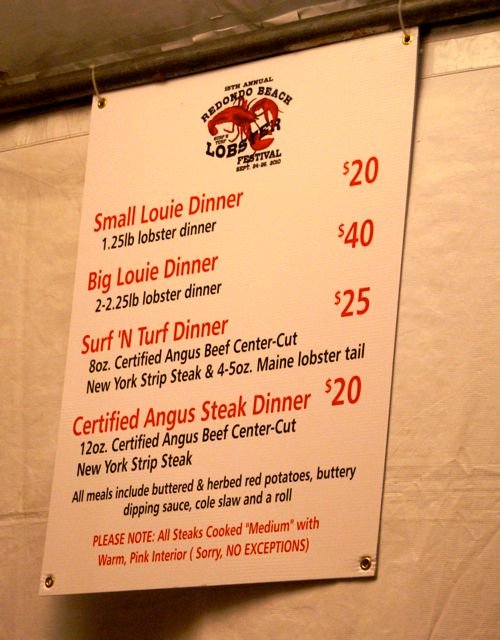 The Event:


The 15th annual Redondo Beach "surf and turf" Lobster Fest 2010 took place at the Seaside Lagoon(200 Portofino Way) in Redondo Beach in close proximity to the pier, beach and local restaurants in the area.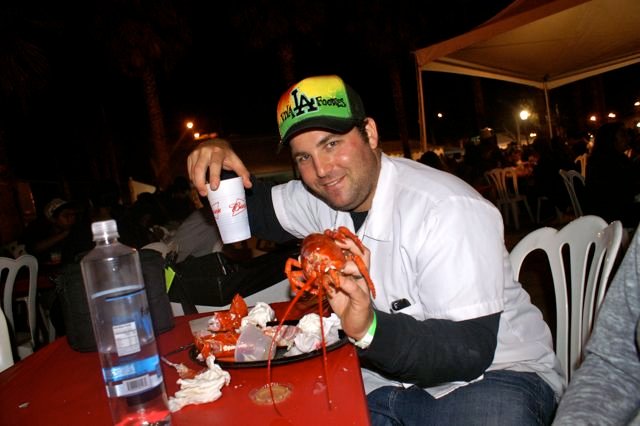 VivaLAfoodies was fortunate to be on the media list for a third year in a row and we had the pleasure of documenting every twist and turn of one of Los Angeles' top Lobster Festivals last month.


Since I could not go about all of the lobster goodness by myself, I met up with and recruited friend and foodie Joey Steger, marketing director for Function drinks(the makers of Urban Detox) and his lovely wife for operation crustacean consumption, or simply O-C-C.
The Scene:
30 plus booths featuring some typical festival fare and some more innovative ones. Some dishes featured lobster as a main ingredient while others had nothing to do with lobster. Los Angeles Radio station 95.5 KLOS pumped in tunes and kept things groovy with classic and modern rock. Ocean mist was felt in the air as well as sand in between toes.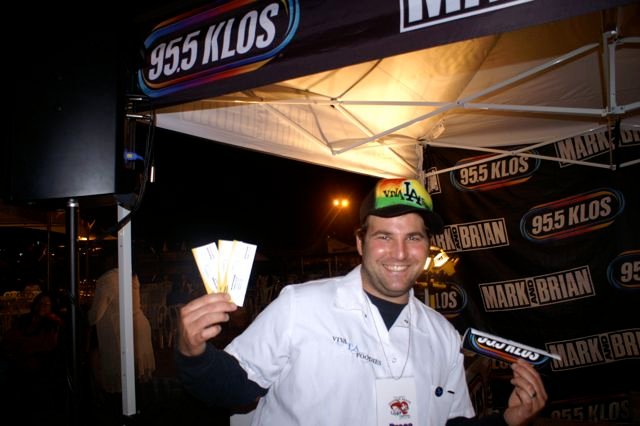 The Food: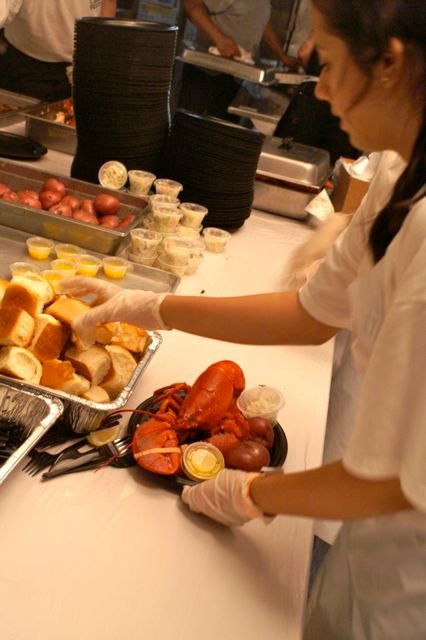 Besides a one of a kind Lobster meal with a special surf and turf option this year there were many local restaurants on hand as well as some out-of-towner's who made the journey to support this great event.


Lobster is no joke and it only takes a cooking and cracking brigade complete with a cracking booth to serve up this tasty delicacy to fans of our hard shelled creatures from the sea. I took on a 2.5 pound-er and won, while my friends devoured the 1.25 morsel. Strictly surf for us was the name of the game.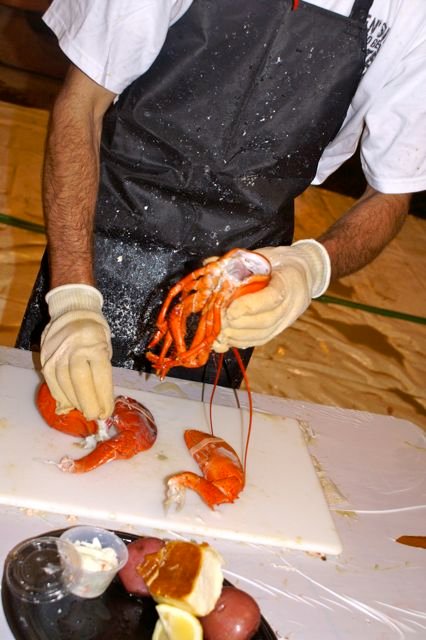 Other snacks and bites to highlight were as follows:
Fried Spring rolls from BBQ thai food booth(Sukkho Thai Kitchen in Rosemead)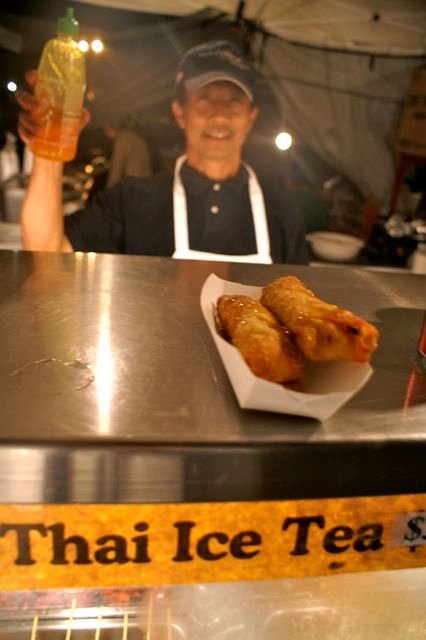 Lobster roll and lobster mac and cheese from Baleen(Steak, Jazz and Seafood) just down from the Lagoon(so good i had to go back for this on sun)


Kettle Corn


Kabob on a Stick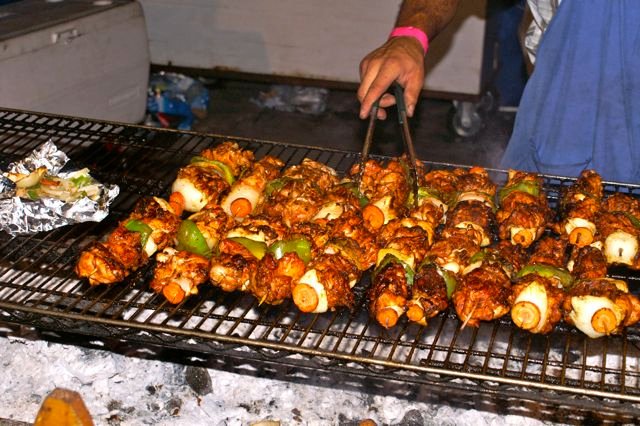 Sausage vendor not afraid to sport a "Goonies never say die shirt" and the get some kudos from us for their wardrobe choice.


Roasted Corn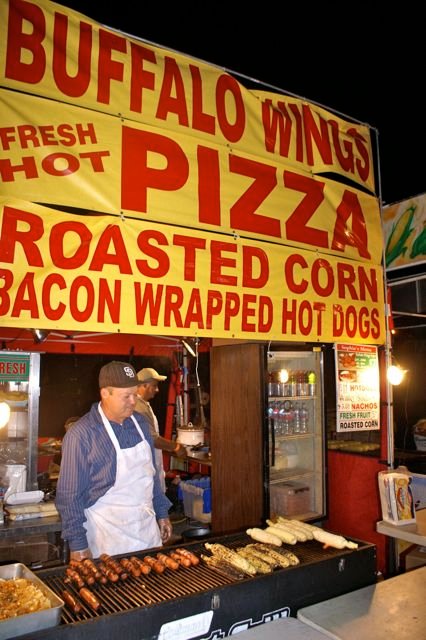 I had their bacon wrapped hot-dog while leaving the event on Sunday because I was craving an LA street dog and this one hit it on the money. The smell always reminds me of the Hollywood late night dining scene!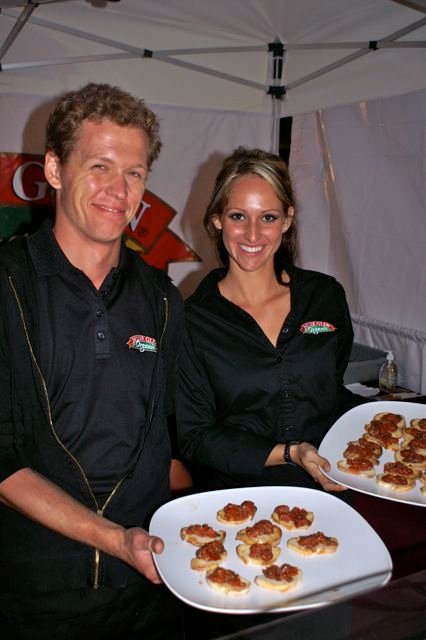 Courtesy organic Bruschetta provided by Muir glen organic tomatoes(muirglen.com). These canned organic tomatoes are available in most grocery stores(Vons, Ralphs, etc) and we ate enough complimentary samples to feed a small troop, and each calorie was so worth it!
The Drink:
Local bartenders from Hennessey's Redondo Beach made sure each cup of brew was poured precisely. Selections on pour were: Budweiser, Budlight and Michelob Amberbock.


The After-party:
In the theme of supporting local business, we indulged in after dinner cocktails and a little something extra from Baleen restaurant at the Portofino Hotel, just down the road from the lagoon.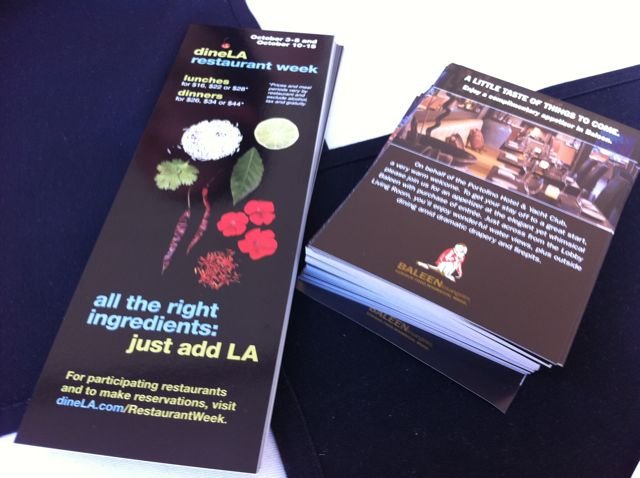 We sipped on an array of Cocktails from house mixed drinks like the "Portofino Way", named after their street ,to micro brews like Allagash White on draft.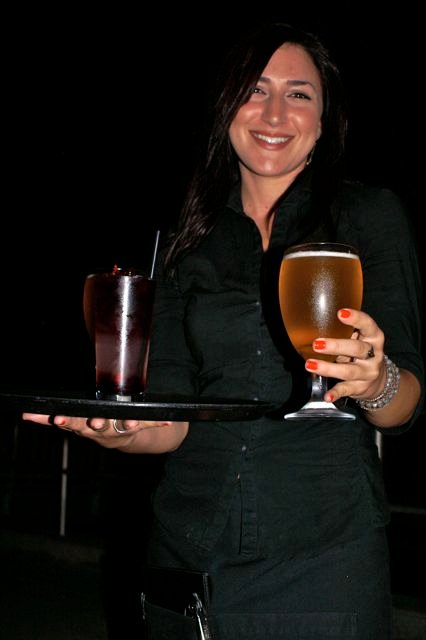 Our server Allison Weiner kept us hydrated and also dropped quite a bit of culinary knowledge along with a few Challah(Holl-A) making tips.
We were seated by the outdoor fire-pit where we sipped on Allagash white and special lemon drop shots.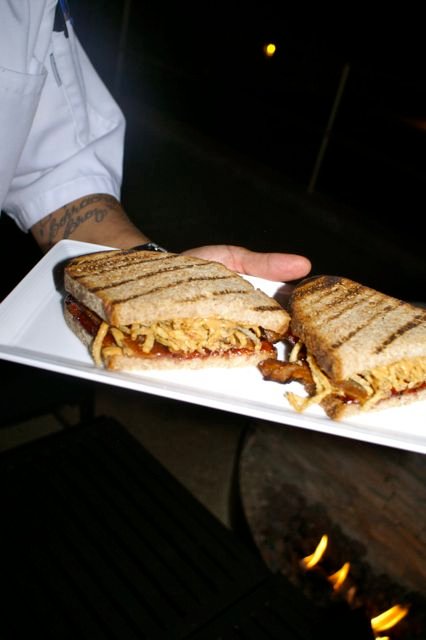 Before i could look up a Bacon and onion Peanut butter and jelly appeared at our table courtesy of Mike Ruiz, chef and CEO of Cheflife clothing. "Isn't it ironic, Don't you think" that we meet again. Well not too ironic, because as foodies and chef's we all keep crossing paths even when we least expect it.


This non-kosher version based on the classic is heaven on two slices of bread.
The Hip hop vibes at Baleen at Portofino were insane with Drake and Kanye West covers banging in the lounge.
Closing:
Until we meet again this is Cap crunch saying we will be back next-year for more. If only we didn't have to wait so long. Special thanks to the Redondo Beach Chamber of Commerce and Maris Somerville from Somerville PR. We had a blast and look forward to the next one.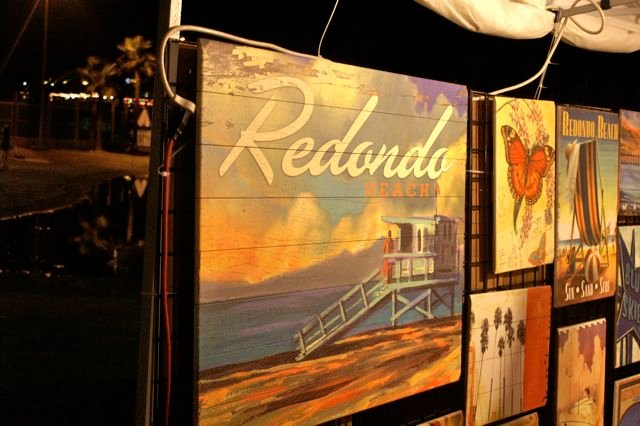 Art above courtesy of: The Cloud 9 Group