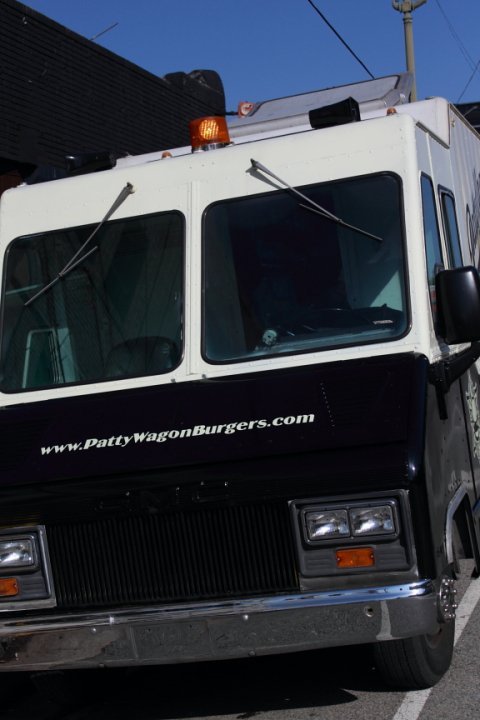 Truck Name: Pattywagon Burger Truck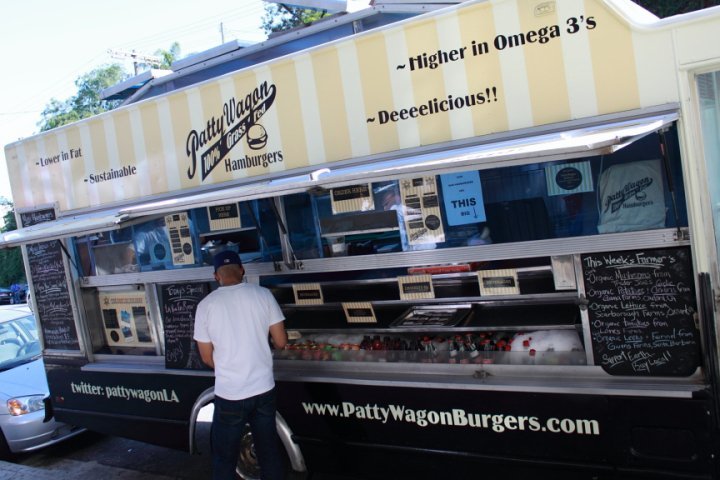 Truck Specialty:
Pattywagon specializes in serving up organic gastronomic grass fed mini burgers and organic sides. Each slider style burger blends an array of organic ingredients that have been locally sourced from area farms and purveyors.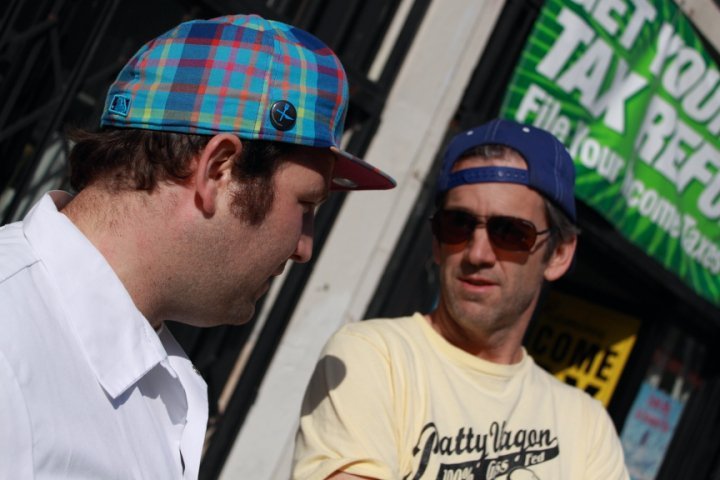 Truck Mission/About:
Believe it or not, this truck believes in organic produce and grass fed beef as well as Eco- friendly practices wherever possible. Even their Pattywagon merchandise is organic.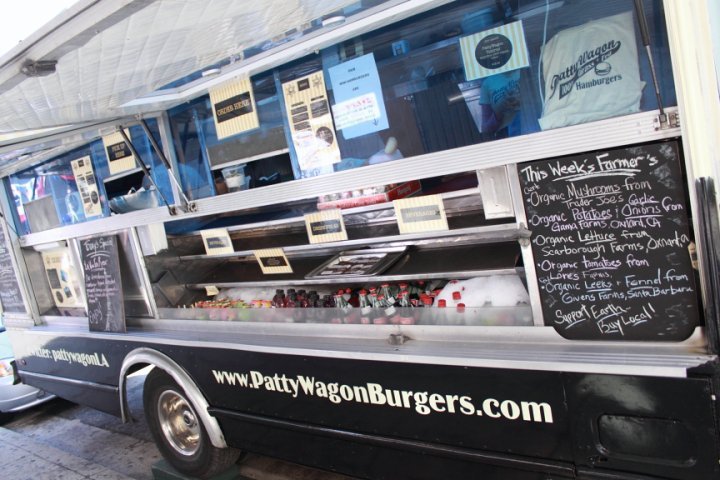 Truck operators & team:
Matt Roth(owner)/Jeff Klein(co-owner)(*not pictured)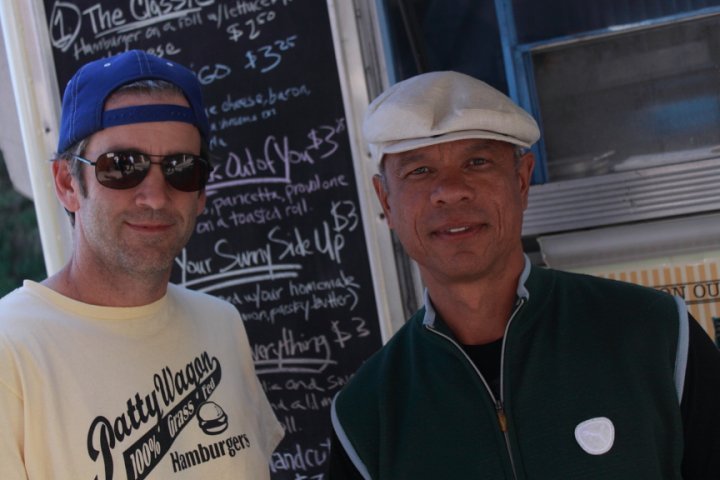 Steph Childers(Girl Friday/Jill of all trades)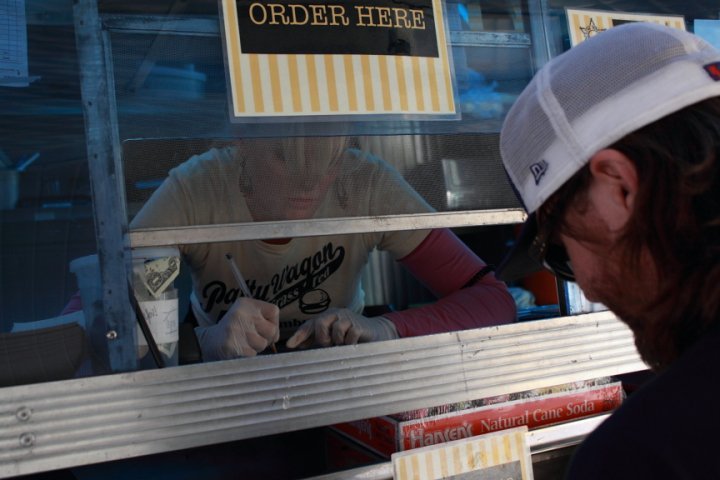 Payment: cash only
Truck neighborhood coverage:
Downtown, Eastside(Silverlake/Echo Park), Valley Village, and anywhere fans of organic grass fed burgers are(check Twitter for locations)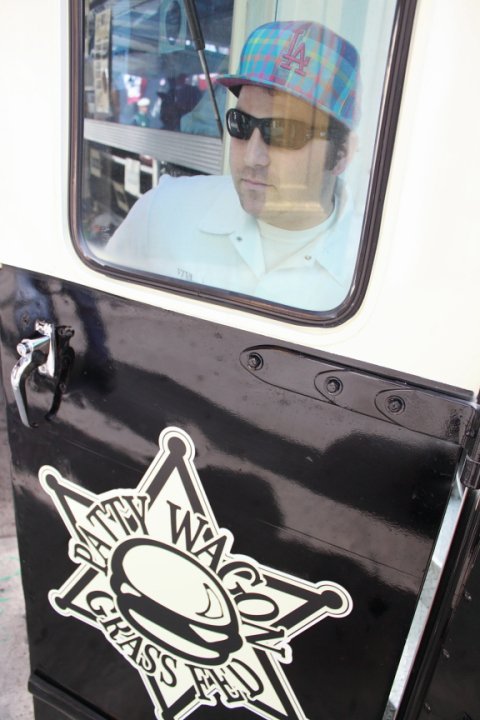 Menu breakdown: Likes, must haves, etc…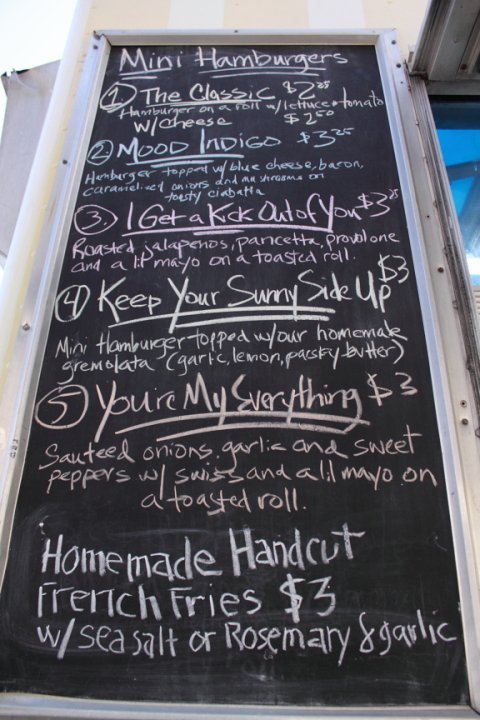 Mains: Mini-Hamburgers

The classic-hamburger on roll w/lettuce and tomato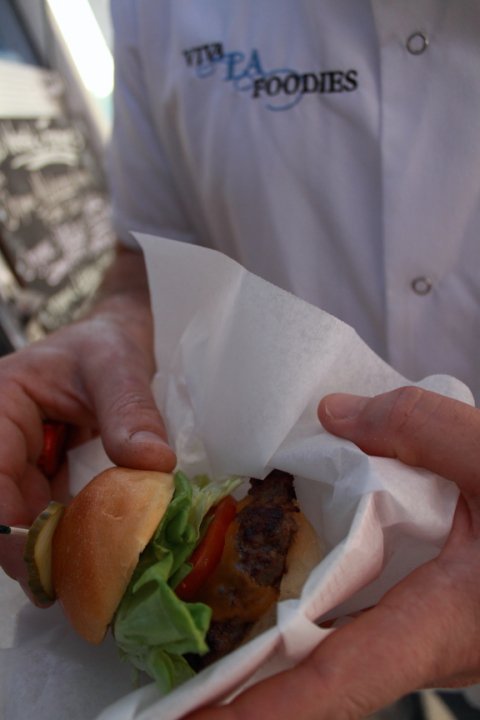 Mood indigo-hamburger topped with blue cheese, bacon, caramelized onions and mushrooms on a toasty ciabata


I get a kick out of you-roasted jalapenos, pancetta, provolone and a lil mayo on a toasted roll


Combo available-any two minis with fries and a beverage($9)
(save $1 when you buy 2 hamburgers, fries and a drink)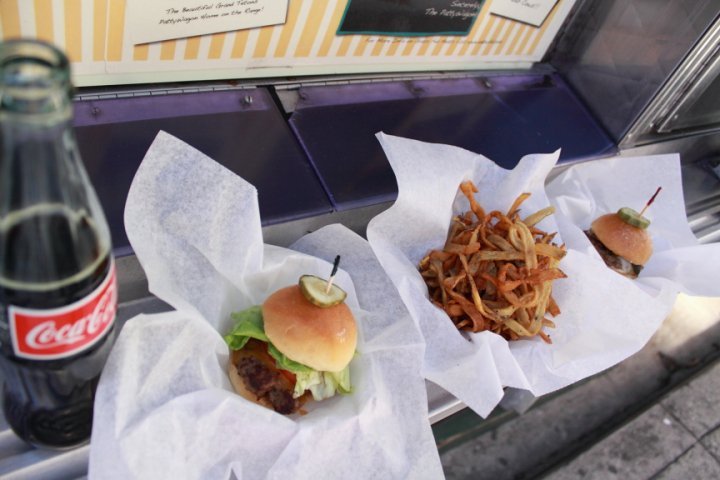 Sides/Extras: homemade fries-handcut from organic potatoes and cooked twice to crunchy perfection

Served with Sea-Salt or tossed with garlic and Rosemary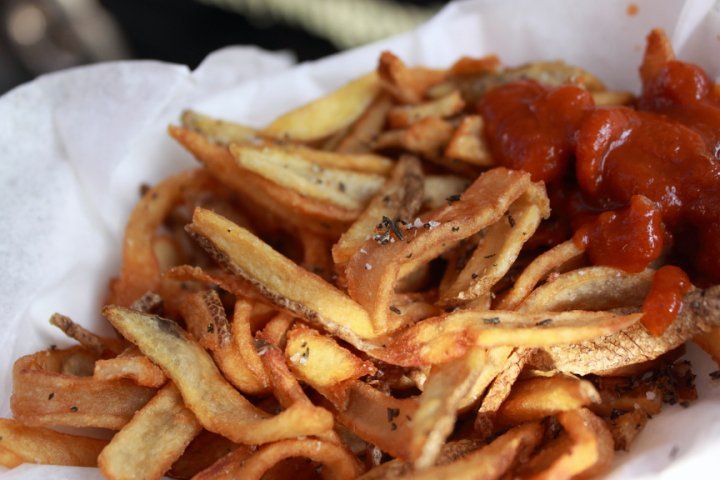 Average item price:
$3 per burger
Truck contact info: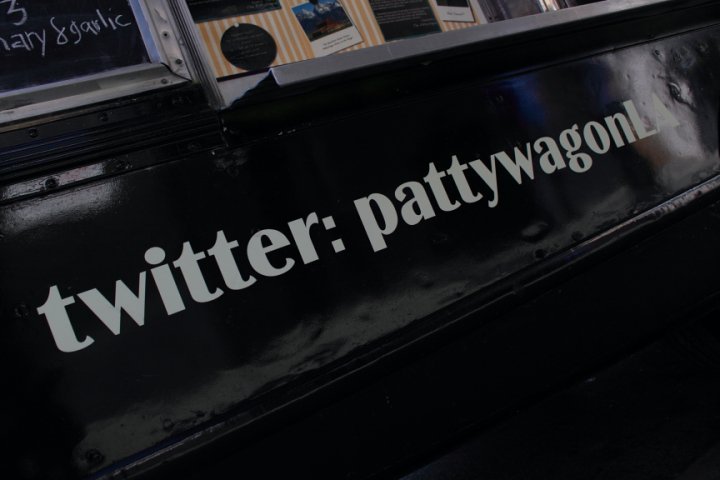 Twitter: http://twitter.com/pattywagonLA
Facebook: Coming Soon!
Website: www.pattywagonburgers.com
Private events: Private catering for events is available. Contact Pattywagon(pattywagonburgers@gmail.com) for more details.
Strangest question asked:
Can you taste the grass?(in the beef, that is)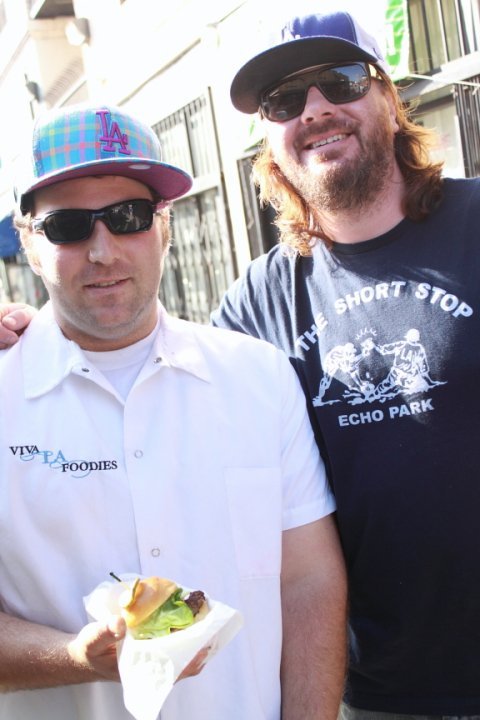 Special Thanks: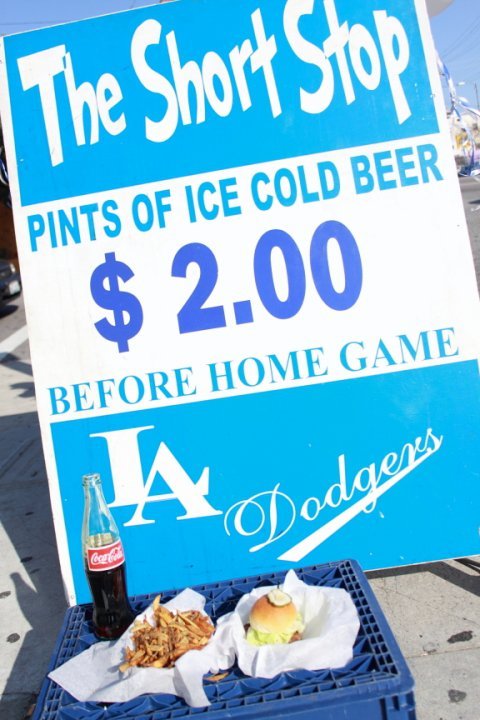 Richard Allen Photography, The Short Stop bar and general manager Terril, The Los Angeles Dodgers and loyal fans for their patronage of the Short Stop Bar and the Pattywagon Burger Truck during our visit. Dodger Dogs, watch out because their is competition in the neighborhood.