Montrésor sits quiet and confident welcoming all along the main thoroughfare of Ventura Boulevard in Studio City. Enter through the red umbrellas and a bronze statue with a floral bouquet as its head as you head inside the passion project of a plutonic ménage a trois power threesome that accepted the task to transport one to the petite town in central France.
You're first greeted with Ann Booth Luly's personal touches. She's Montrésor's designer who makes sure every coat of paint, light fixture, table, chair, and cushion aren't just some ancillary object and creates a small, informal refuge that's neighborly, whimsical and authentic.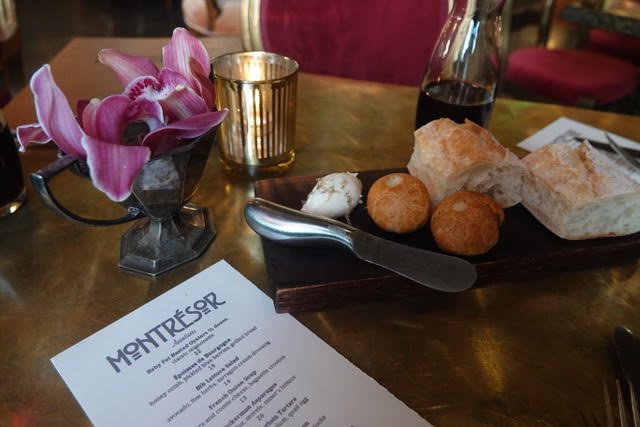 Restaurateur Lisa Long orchestrates an environment where there isn't a bad seat, the staff knows what they're talking about, and two hour long conversations are encouraged.
Michelin star chef Paul Shoemaker commands the skilled and calm kitchen. French onion soup oozes Gruyère cheese. Beneath are sweated down golden onions soft and sweet to its core swimming in a broth only fit for the gods. The gastrique makes the crab cake pretty, but the dish speaks for itself regardless.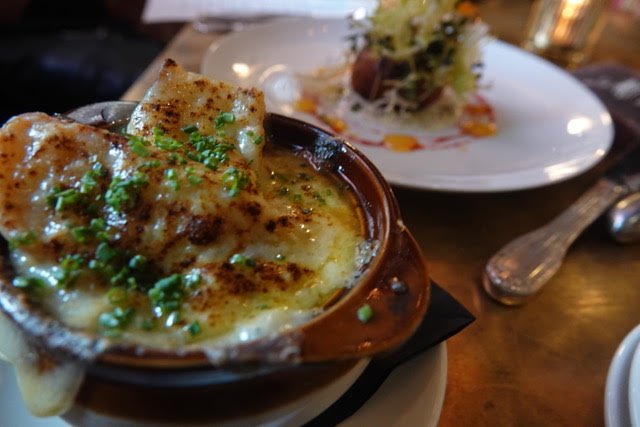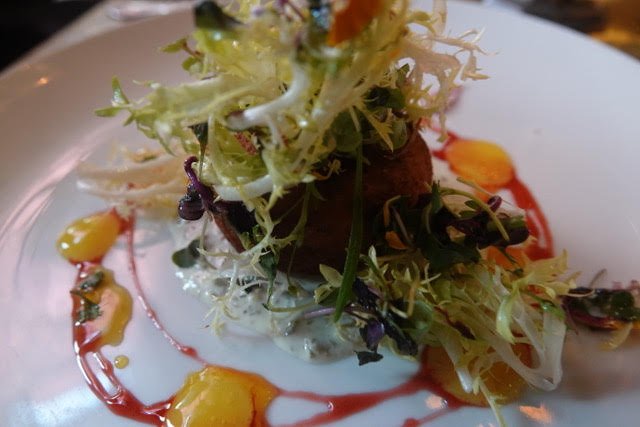 Texas sized entrees have the taste and flavor to make the snootiest Parisian proud. The short rib reaches Goldilocks status while the Coq au vin makes the bird the word.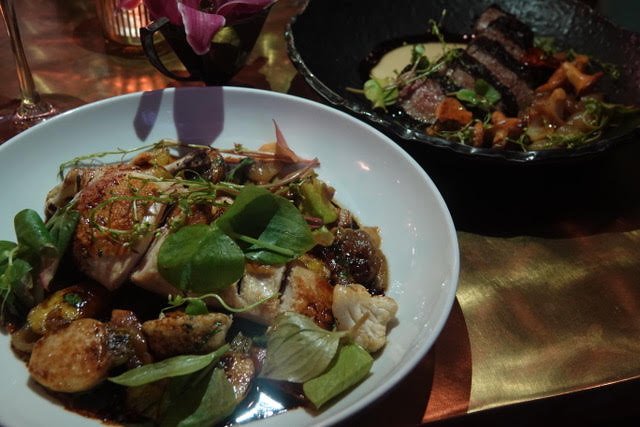 Anyone who doesn't have room for sweets is lying to himself or herself. One, three, ten bites of the ice cream filled profiteroles or the chocolate mouse doesn't hurt anyone. They only wish they had more.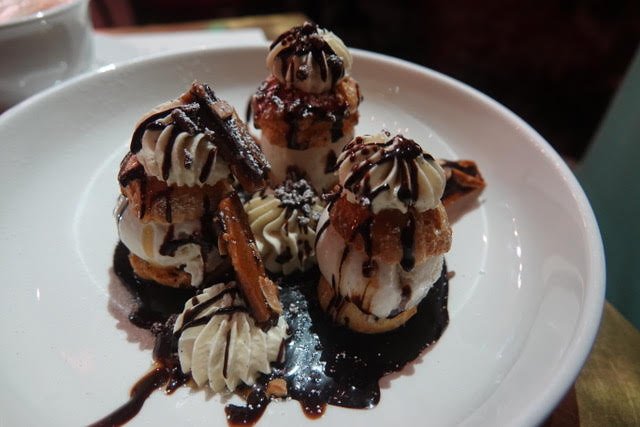 Montrésor
11266 Ventura Blvd. Studio City, CA 91604
Article Guest Written by Monis Rose from RestaurantFiction.com for VivaLAFoodies.com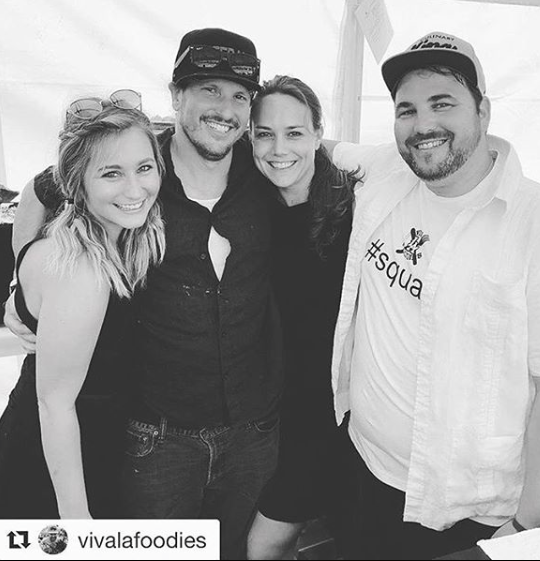 Chef Paul Shoemaker representing for Montrésor

Image taken at Masters of Taste at the Rose Bowl in Pasadena.
And a few more food shots because we can!