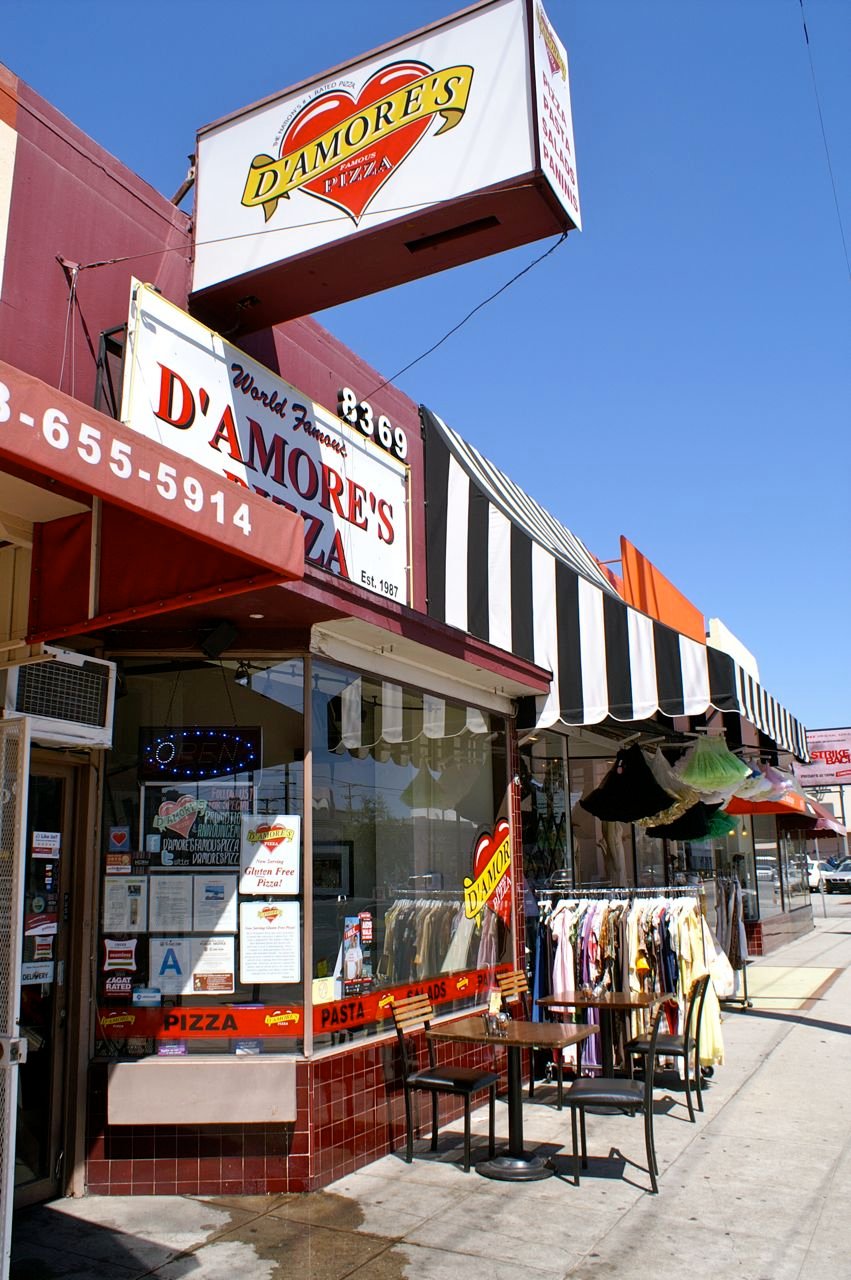 An authentic slice of the East-coast is almost as accessible as a skinny non-fat late from your corner coffee joint and the D'Amore family is showing LA one slice at a time why their Boston pizza reigns supreme. A family legacy started by the original D'Amore "Mommanonna", the families Grandmother that lay-ed the foundation for this successful local chain that continues to incorporate her original recipes, top quality olive oil(s), farm fresh produce an high end cheeses coupled with the "original Boston" secret proprietary water blend that have made their pies uniquely their own and famous in the first place.
Locations are sprinkled throughout Los Angeles with the newest store slated for a September opening in Las Vegas at Planet Hollywood. We ventured to the West-side so that we could experience D'Amore's Famous Pizza in the high fashion district of West 3rd street bordering Beverly Hills and West Hollywood. Sandwiched between Magnolia NYC, and opposite of "Son of A gun", from the Two Dudes Catering guys and a stones throw from Wokano and "Joan's on 3rd." D'Amores pizza fits right in on this power block and "mini New York inspired restaurant row.
At D'Amores, the question is not what to order, its how do you order it all. From Specialty Pizzas to originals, they have all bases covered. Start with the Grilled Vegetable Salad with Chilled romaine lettuce, grilled asparagus, eggplant, zucchini, scallions, roasted corn, fresh avocado and balsamic dressing to get the party started.
Now its time to "pick your pizza" Go with a large "half and half" pie with the Pizza Bianco, their signature white pizza with fresh spinach and onion with garlic and herb oil with roasted peppers, ricotta, Romano and mozzarella cheeses and equally split with the Pizza Della Christiana with Buffalo Mozzarella. Prosciutto, sauteed wild mushrooms, Basil Pesto, pine nuts and fresh tomatoes(sauce-less) is the ultimate indulgence.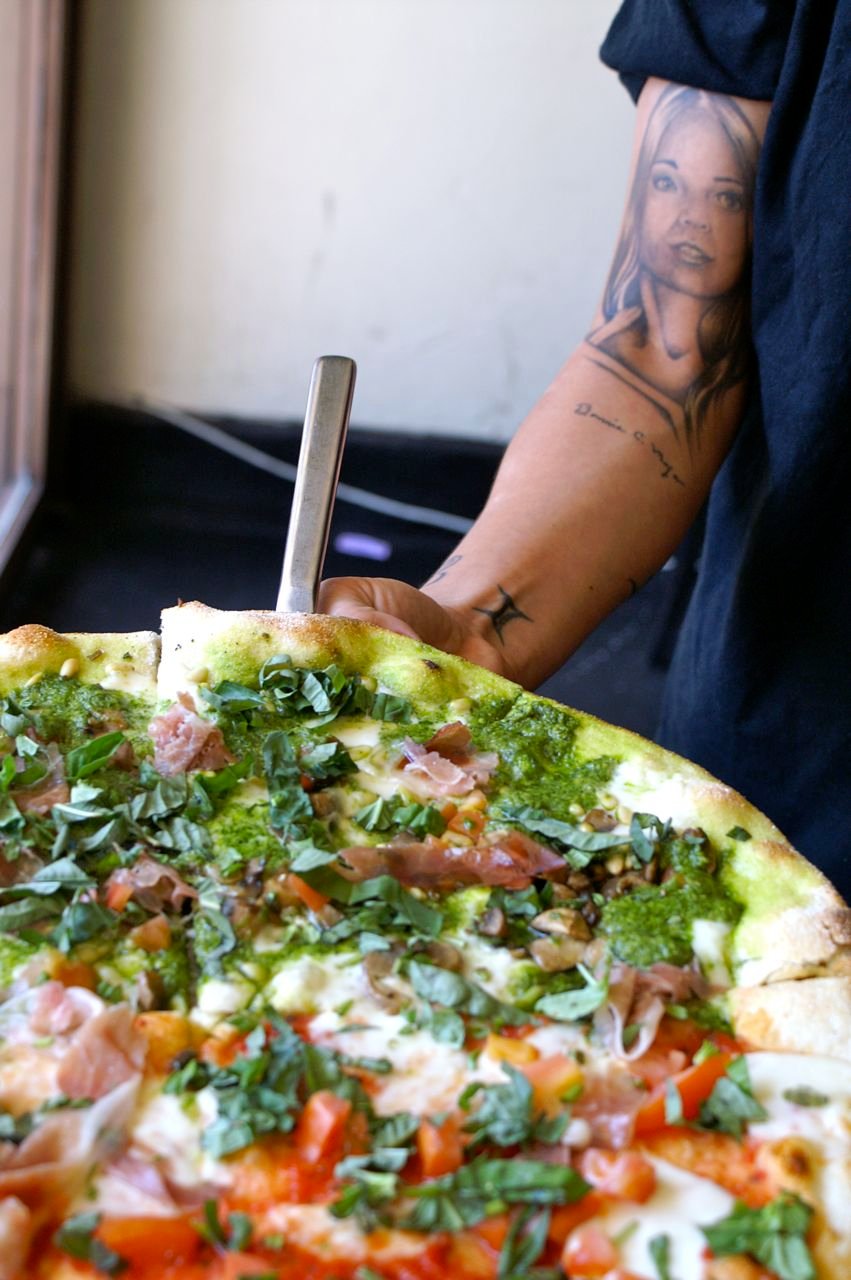 If you aren't full by then, order a medium Quattro Colori with Buffalo Mozzarella, fresh Basil, Heirloom tomatoes, Prosciutto and Tomato sauce. Other alternatives for side entrees in the family style environment is the Baked Ziti with Sausage or Eggplant. D'Amore also offers a slue of Gluten free and catering options so there is indeed something for everyone and most locations offer a late night menu till 4am.
It's all in the family at D'Amores and they run a tight ship. Fresh ingredients and quality service is what they pride themselves on at each and every restaurant, so the next time you can't decide what to eat, go online and look for your nearest D'Amores. It might surprise you when you realize that you might have one in your backyard. Look for D'Amores Famous Pizza in Malibu, Westwood, West LA, Thousand Oaks, Camarillo, Tarzana, Canoga Park and their newest location at Planet Hollywood in lovely Las Vegas.