Today the question of "Where to bring your Gluten free date"? comes up more often than not in an age where gluten free diets have become commonplace and is now a lifestyle choice for many people living in Los Angeles and across the country.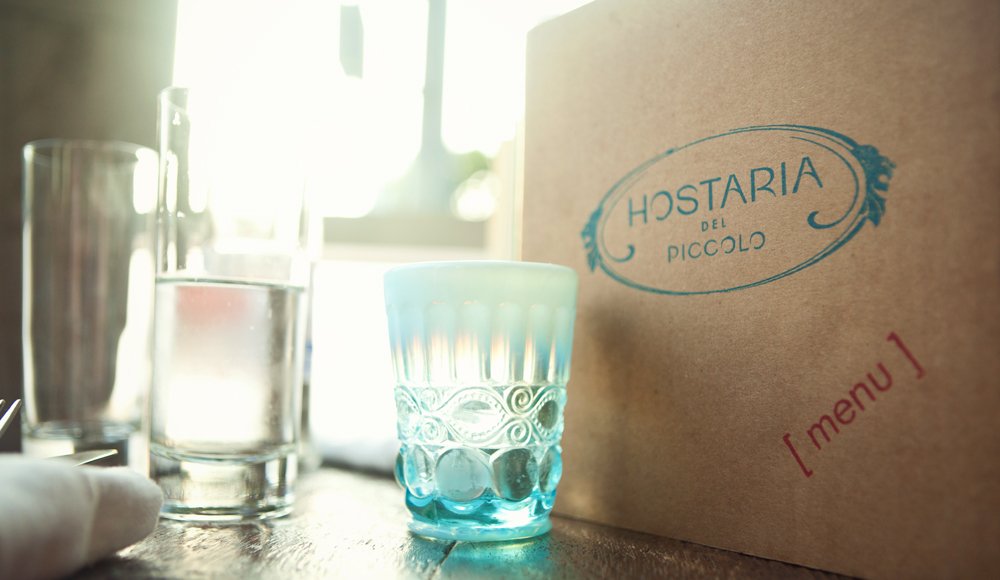 Gluten free living is not just for people who have Celiac disease. For many, it's a way of life and the alternative "Gluten-free diet" is easily attainable and digestible in today's culinary diverse climate.
Hostaria del Piccolo's approach to fresh, locally sourced gourmet Italian food inspired by family recipes has Angelinos buzzing about the fact that there is now an Italian place offering an extensive list of "gluten free" options in the Pizza and Pasta arenas, that in years past would have been viewed as "Impossible."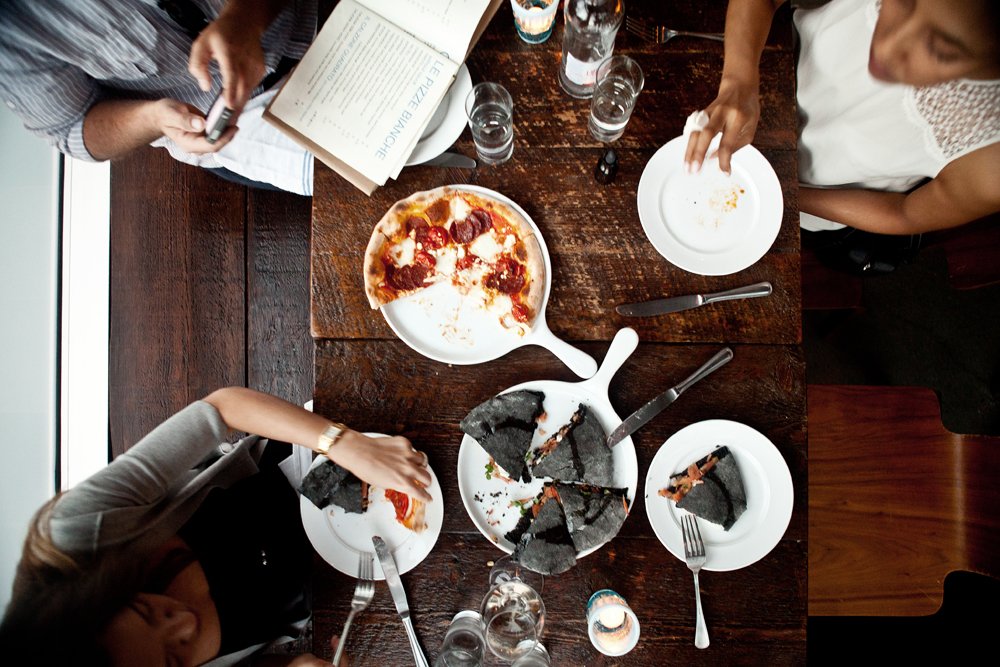 Hostaria del Piccolo is a modern Eco-chic room with a view, decked out in Sustainable architecture showcasing high quality reclaimed wood from farms across the US for its tables and wall decor. The ambiance is tame, sexy & sleek with a touch of romance, but not pretentious like some other "Stuffy" LA establishments. Lofty and airy makes for a great place to take the gal or guy of your dreams for a first date,without the awkwardness of a dark or dimly lit corner table at some other restaurant. Rest assured that the experience will be unique and we guarantee that you won't hear "Mambo Italiano" every 5 minutes and they don't compromise on any ingredients.
The Lauretana sparkling water is top shelf and its no surprise that Ferrari designed it. Once you go Lauretana you won't go back. Toss in a "Red-Red Wine" from Verona with 3 types of indigenous grapes and your palette will be wet for adventure.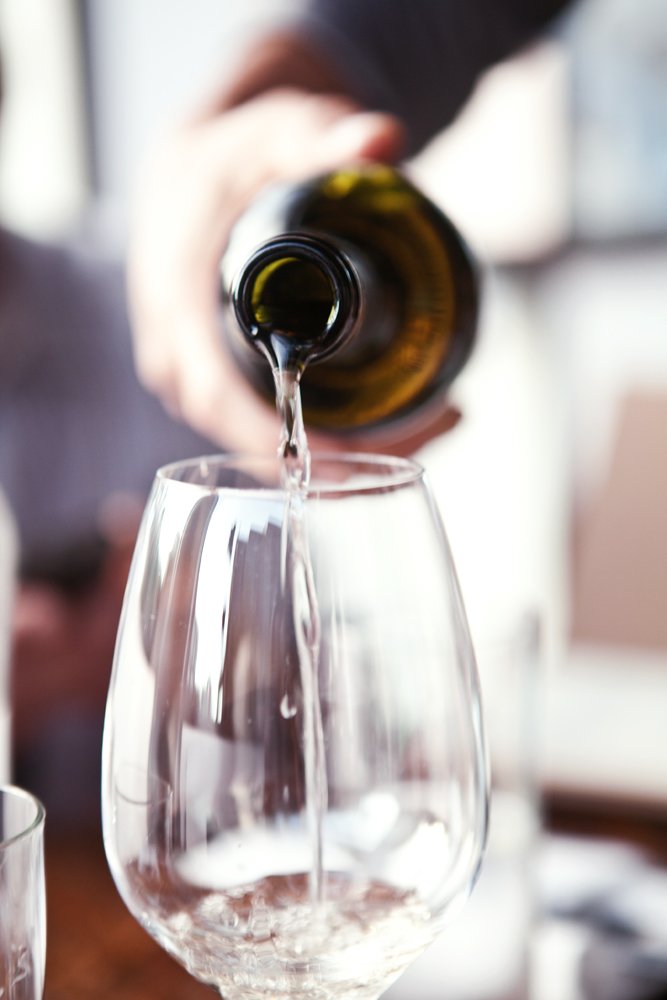 Start your culinary adventure with the "Ricottina" that is pan seared fresh ricotta with seasonal mushrooms that is an homage to Roma.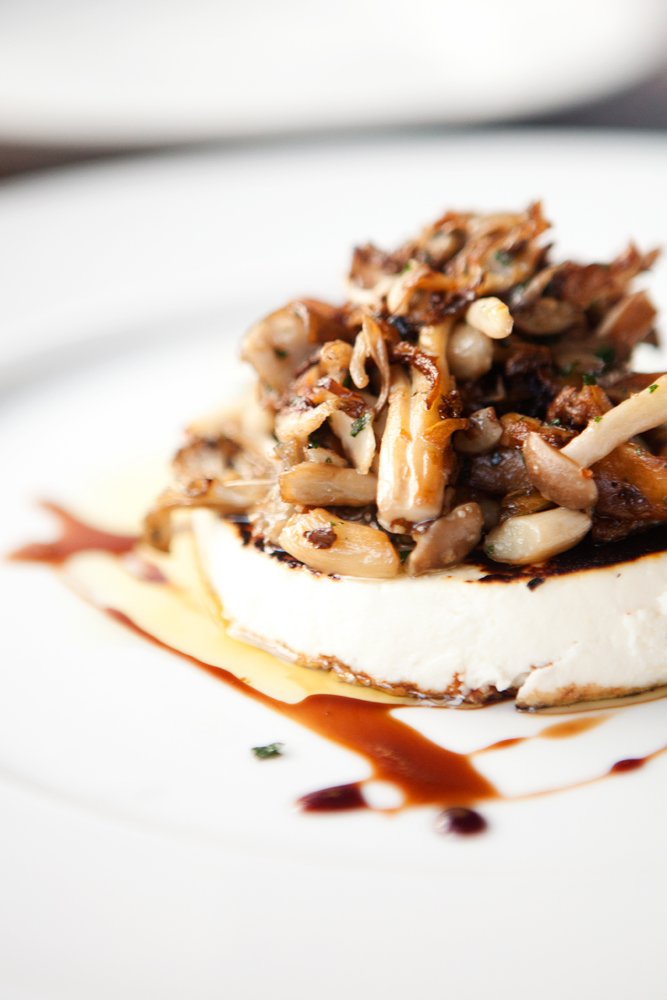 Next dive into the "Grigliati" a fresh and light version of the "Fried Calamari" that we are accustomed that is grilled to perfection and paired alongside farmers market mild spicy sauteed Swiss-chard.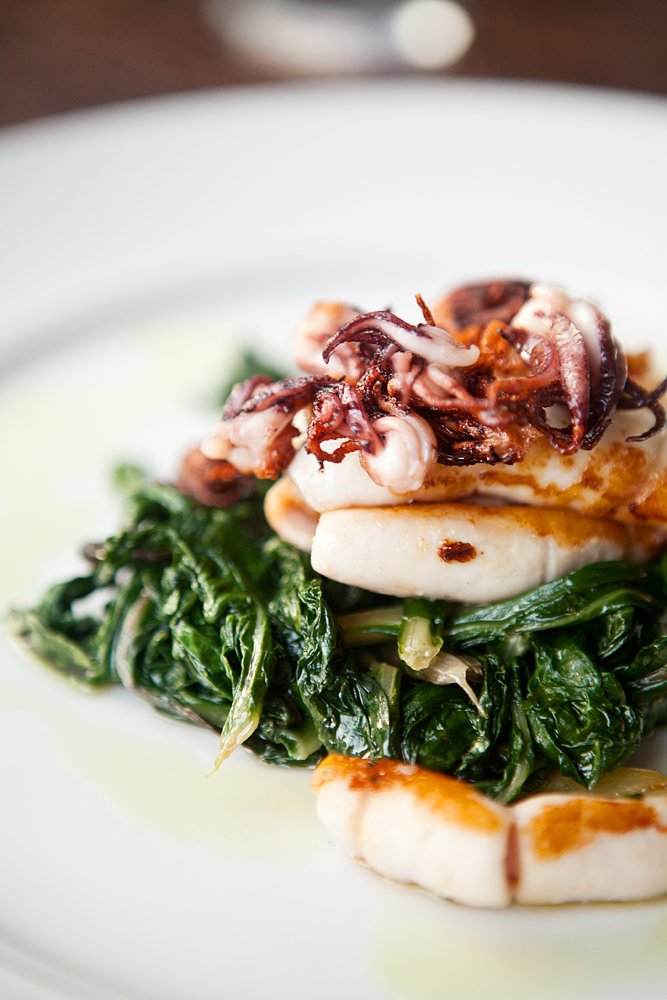 Pizza 2 ways is our recommendation. Order the easily digestible traditional Demoni with house salame, roasted cherry tomatoes and goat cheese or take a "trip to the darkside" with Trentatre giri, a cross breed of a Caprese meets a Quesadilla with Squid ink dough, teardrop tomatoes, mozzarella di bufala and micro basil.
Close the meal with some pasta of the Truffle kind. The Garganelli with Porcini mushroom sauce, truffle oil and Parmesan cream will make you scream. All we could say was "you had me at Truffles."
The Gluten free lentil cherry tomato pasta was also a hit and the "meatless" alternative was quite palatable.
We now have a new understanding for what it takes to eat a gluten free diet and what a restaurant has to go through to deliver a superior product to its guests and Hosteria del Piccolo caters to anyone with or without a gluten free allergy.
The menu is extensive and goes from traditional to exotic so any date that you bring will find something stimulating and enjoyable. We had an amazing Gluten Free date night and we wish you the same. Just tell them that we sent you and they will take care of you like family!
Special thanks to our friend Bianca Lopez for coming down and participating in our editorial feature along with our amazing Photographer, Becky Reams