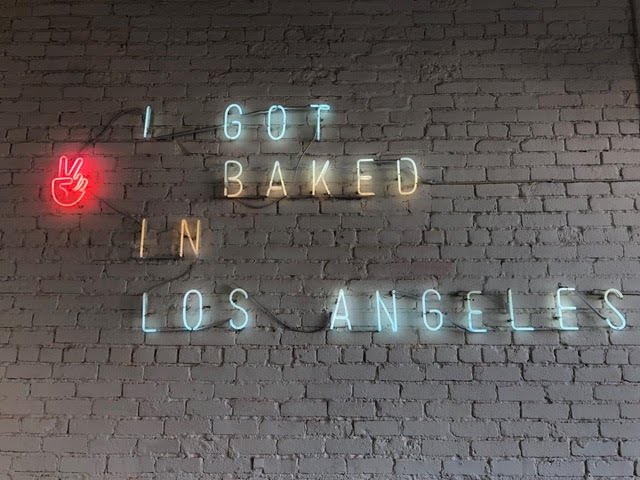 I'm not complaining. I return from Paris, France only to be welcomed back with another croissant. It's the first time in my life where the angels of LA answered my prayers. This heavenly croissant came all the way from the Mr. Holmes Bakehouse in Highland Park. It's called the "Just Try It."
The true test of any croissant, savory or sweet is the first bite. Regardless of the ingredients, the way it is made, the people behind it, if it doesn't have that natural crunch without being baked, broiled, or toasted, it fails. The "Just Try It" received aces.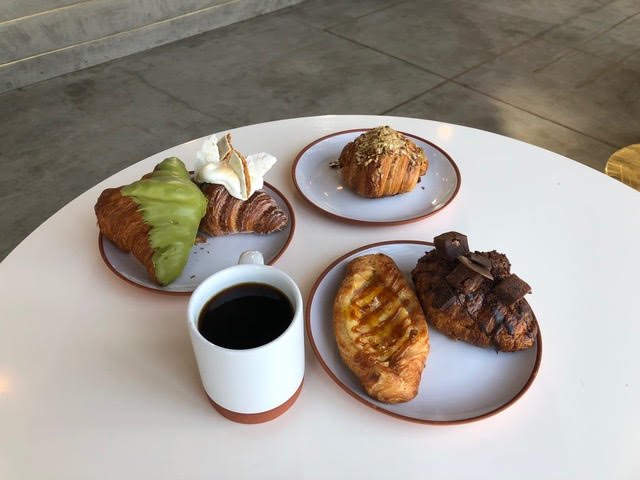 All of its stuffed contents are an added bonus: mild and lean house-made pastrami, pickled onions and oranges, Manchego cheese, all topped with pumpkin and fennel seeds that get all the flavors to pop like no one's business.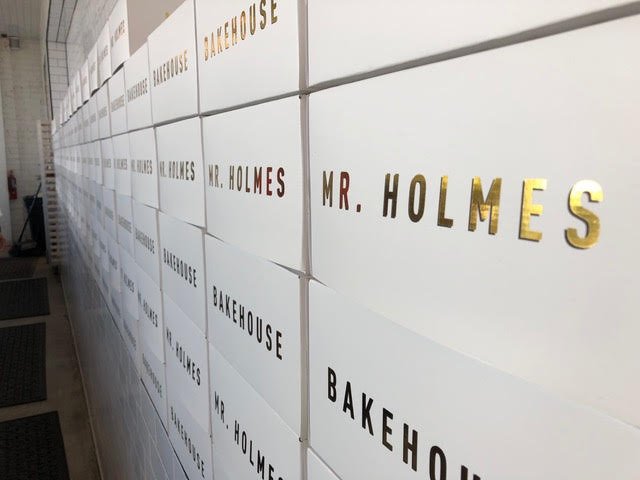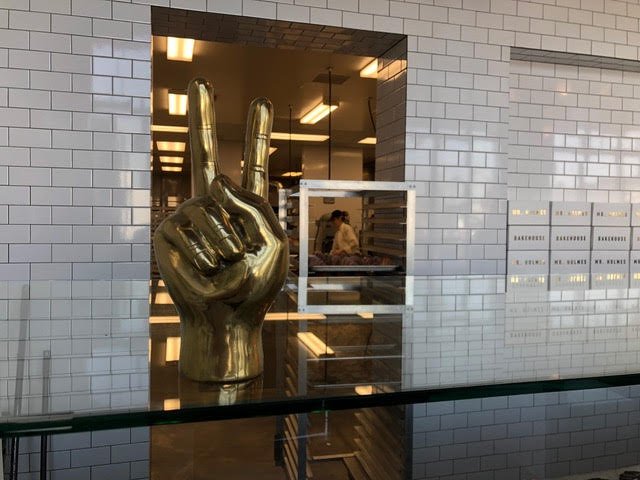 Restaurateur, Jeremy Fall, who owns the neighboring liquor and deli speakeasy, Mr. Tinfoil, helped craft this stuffed sucker. Fall has been taking the Los Angeles food scene by storm since he opened up Nighthawk: A Breakfast Bar a few years ago. His speakeasy deli crafts their own house-made miracles in between two slices of bread. I ordered one of their new breakfast sandwiches even if I was only going to take it home for later. It was "The Spiel", Fall's interpretation of the lox and bagel sandwich. It didn't last the car ride home.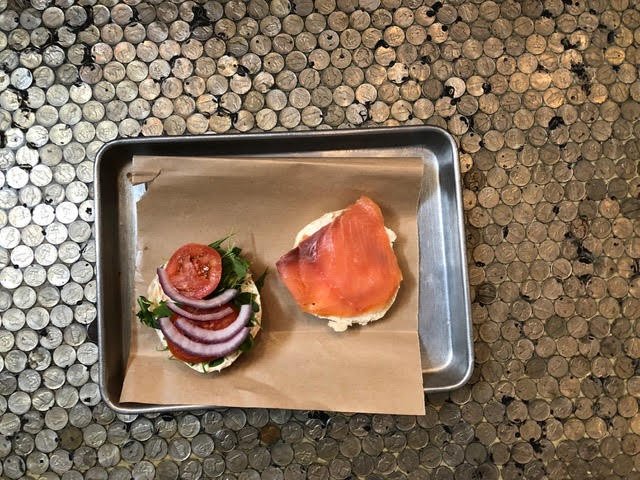 Other notable items from Mr. Holmes Bakehouse: Twice-Baked Chocolate Stout Croissant, Matcha Croissant, Lemon Meringue Pie Croissant, Chocolate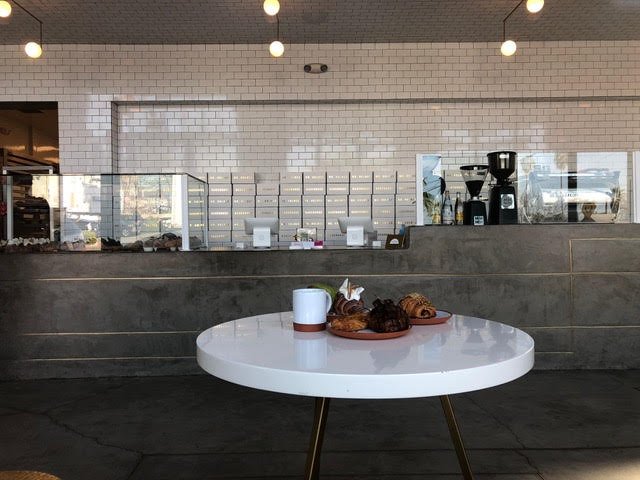 Other notable breakfast items from Mr. Tinfoil: "The Usual" and "What Happened Last Night"
Mr. Holmes Bakehouse
HIGHLAND PARK
155 N AVE 59
LOS ANGELES, CA, UNITED STATES
HIGHLAND PARK: 7AM – 2:30PM WEEKDAYS / 8AM – 3:00PM WEEKENDS
Article Guest Written by Mr. Monis Rose from Restaurantfiction.com for VivaLAfoodies.com