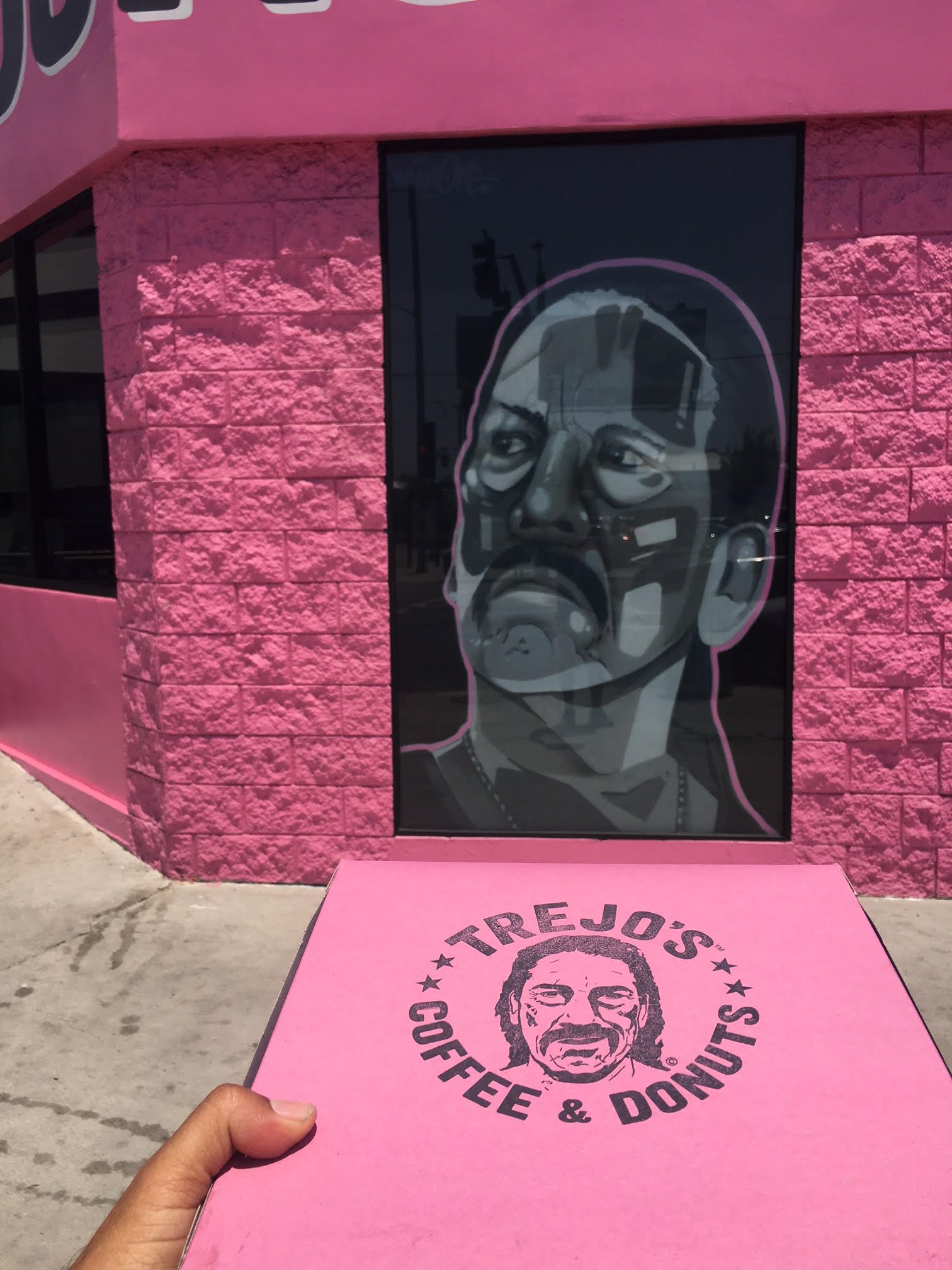 Me and my buddy Adam did a story recently about Danny Trejo's Cantina in Hollywood and we both became intrigued about the donut and coffee and shop he opened a few months back on Santa Monica and Highland.
The location used to house Donut Time, a late night haunt that was known for a long time as a place for tasty treats and eccentric people watching. Trejo improved on the place by providing boutique style donuts that you can't get anywhere else.  You can't miss the bright pink fresh paint job (completed by local artist Man One) adorning the building nestled in a small strip mall in the heart of Hollywood.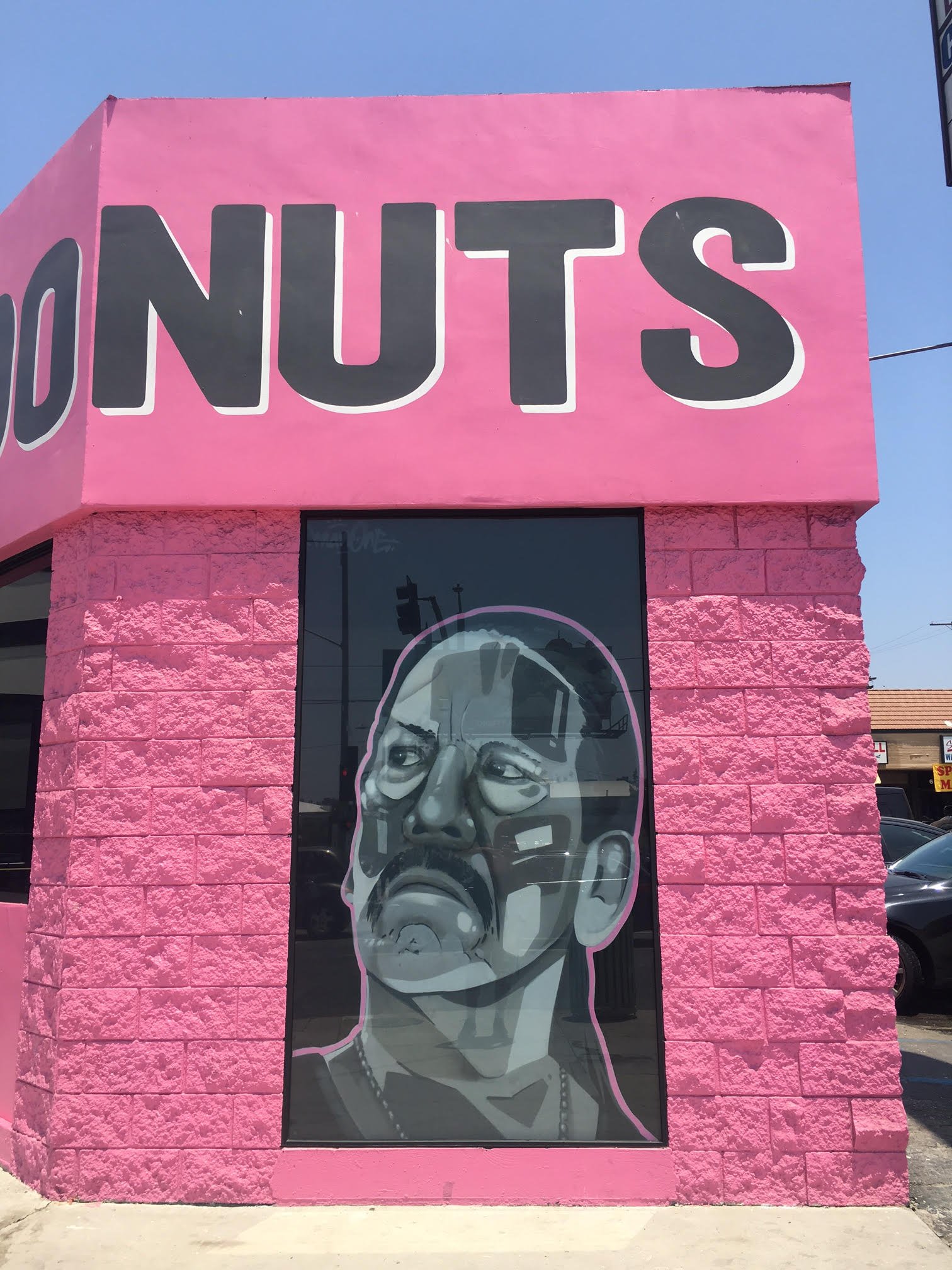 There's something for everyone at this shop! There are vegan flavors for the plant based set, and than many others for all the rest! The vegan choco loco was one of my favorites.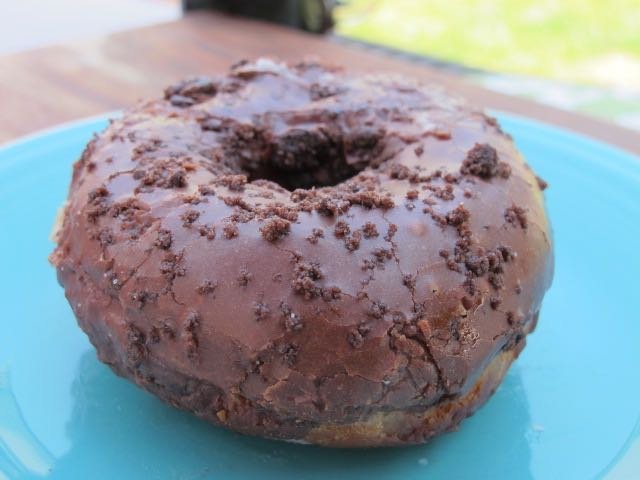 If your sweet tooth is over saturated and you want to try a donut that is more savory, you have the option of the Nacho– which is the most quaint of the bunch in my opinion. It's the first donut I've ever tasted that could be dipped into guacamole without thinking twice.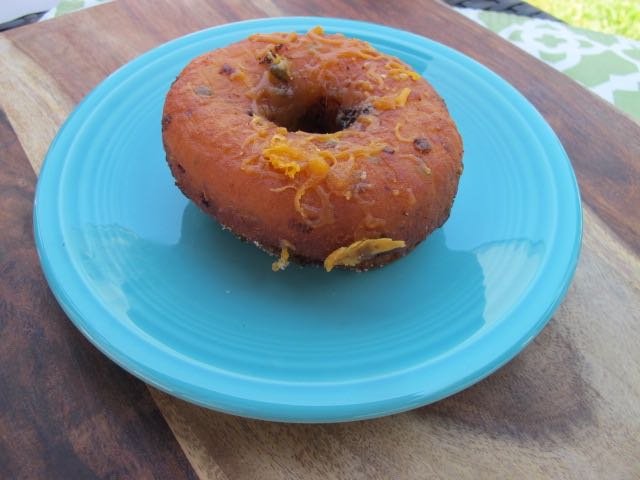 The Horchata was another fresh flavor that I had never had before, as well as the "OG Glaze."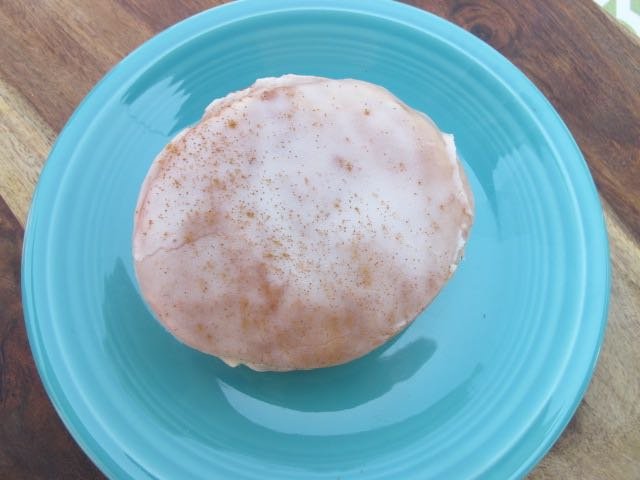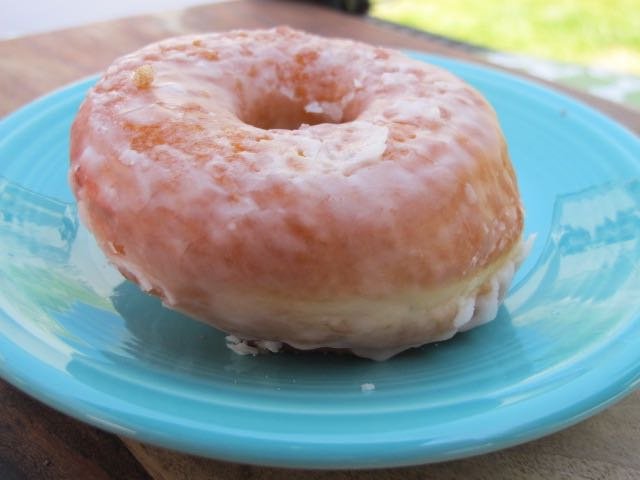 The place is pumping and quite popular so be prepared to wait a few minutes in line! I promise it's well worth the wait. Another great aspect of the shop is you can order coffee that is roasted in downtown Los Angeles! Hooray to Danny Trejo for providing high quality food and an ambience in all of his locations that bring a refreshing vibe along with  culinary delights that contain top notch ingredients.
So if you're looking for some treats for the block party, the summer barbecue, or even this coming week's 4th of July party, do NOT hesitate to stop by Trejo's coffee and donuts and buy some boxes of donuts and some coffee too! Think globally shop locally as they say. You can thank me later! But first sink your teeth into your first donut from this unique eatery and you won't forget about it anytime soon. I'll be there rubbing my tummy in spirit.
Article written by Jeremy Ferrick aka Buffalo Traffic.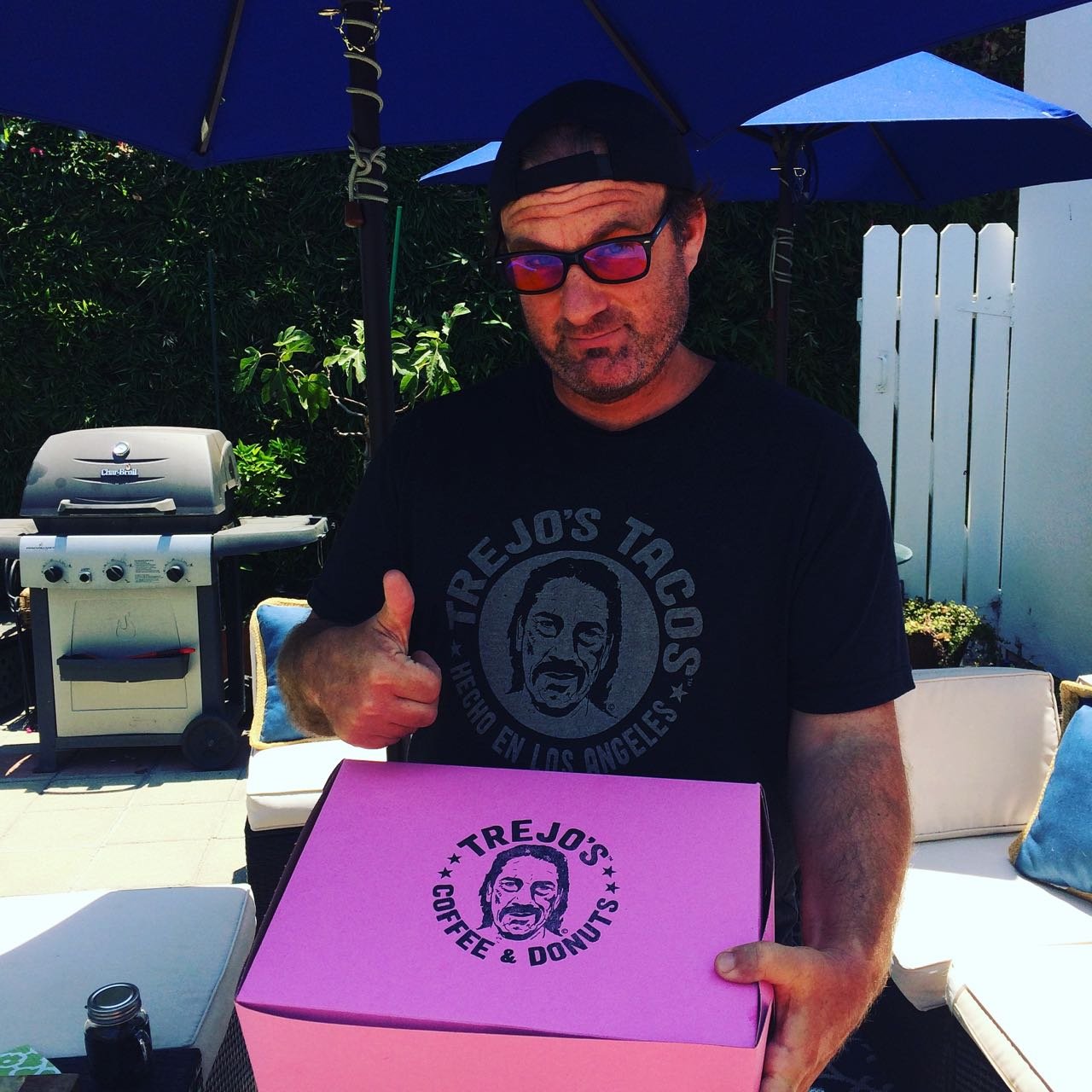 Trejo's Coffee & Donuts will be celebrating the Fourth of July with the "Old Glory" Donut. The Red, White & Blue glazed donut will be available on Tuesday, July 4th and will be the only donut available that day. Hours of operation on July 4th will be from 7am until we sell out.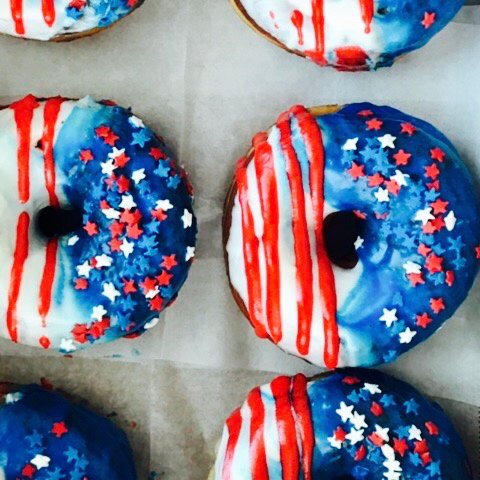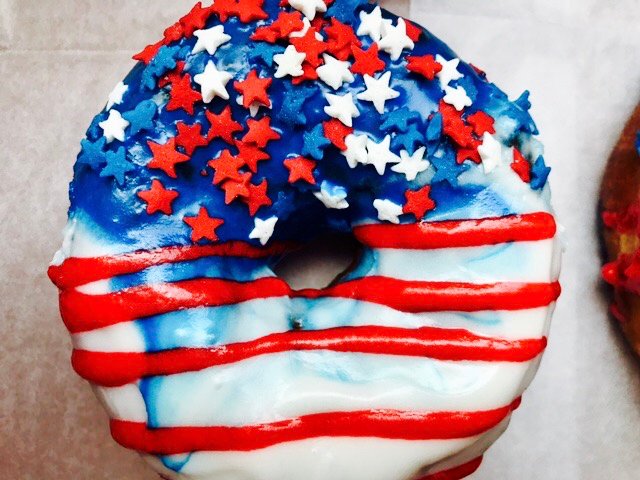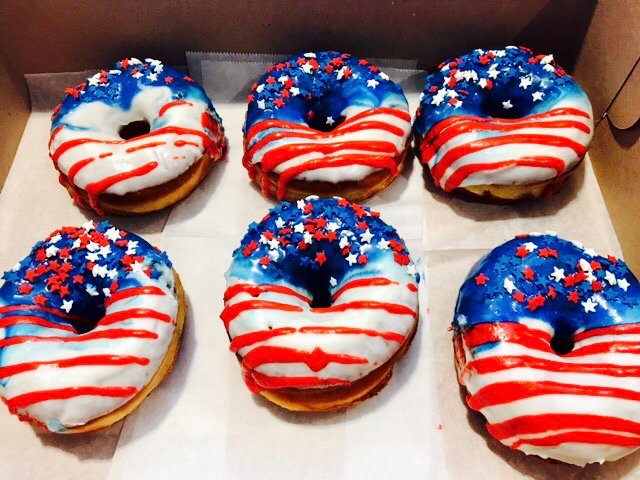 Photo Credit
Trejo's Coffee & Donuts
Get Social with Trejos Coffee & Donuts:
6785 Santa Monica Blvd, Los Angeles, CA 90038