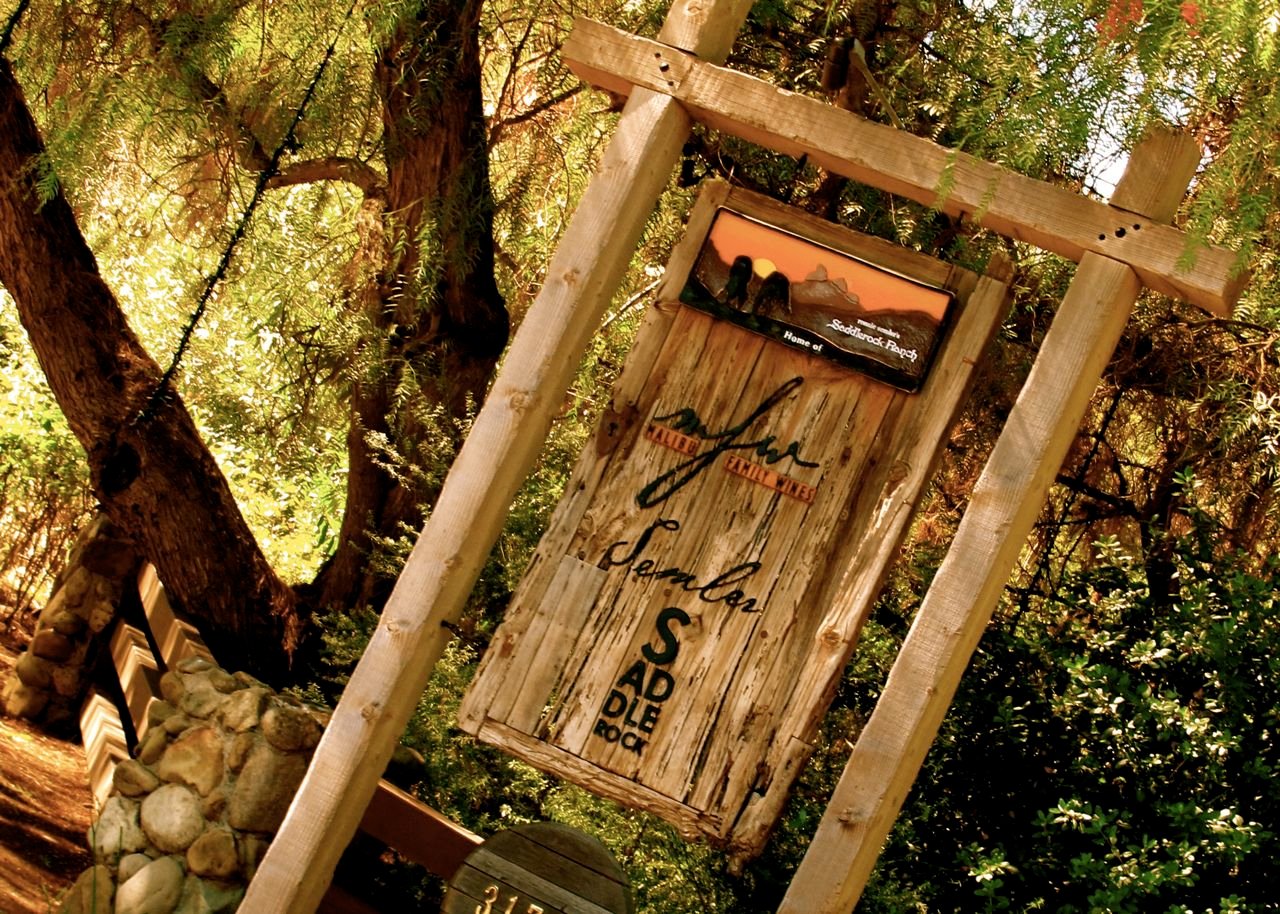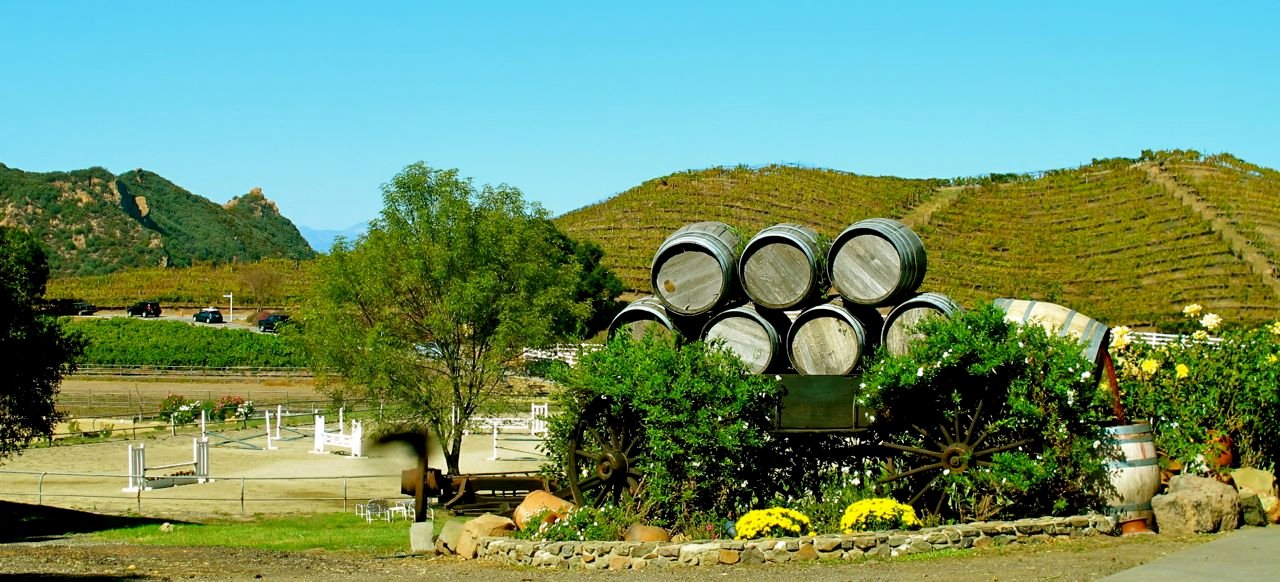 Every year we have a few key local Food & Wine events on our wish-list to attend and the Los Angeles Magazine, "The Food Event" is one of those quintessential events that every Los Angeles culinary enthusiast must attend.
Situated on the expansive Malibu Family Wines property at the exclusive Saddlerock Ranch in the Malibu Hills is a living canvas of beauty and a perfect epicurean escape; even if it's just for a day of culinary debauchery.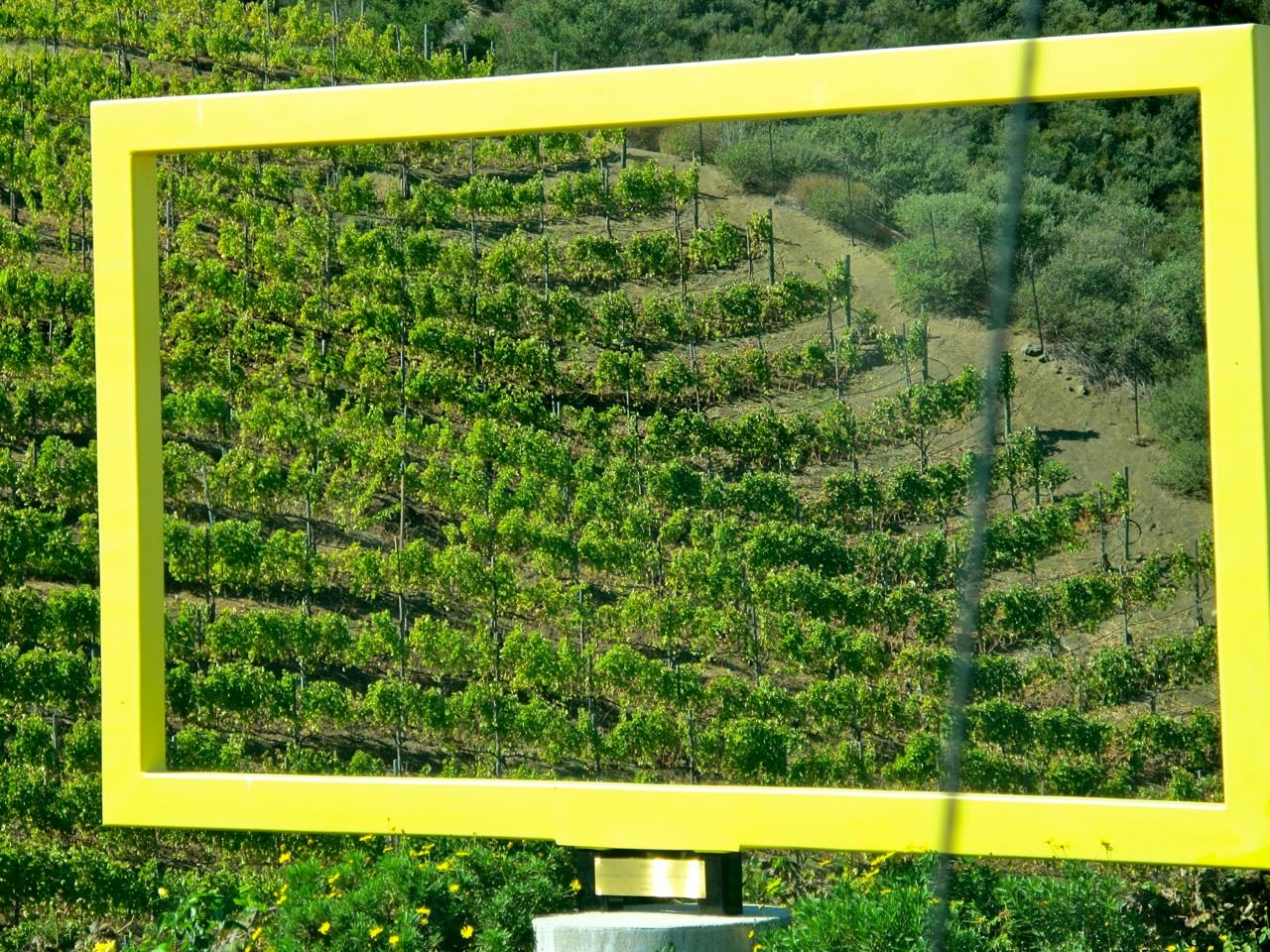 Los Angeles Magazine is our cities GO-TO guide for whats happening in the ever transitioning culinary landscape and it is their commitment to showcasing the "Best of LA" and putting on the highest quality events that tantalizes us and makes us want to come back every year for another morsel and experience the latest and greatest food, wine, beer, spirits and entertainment from this powerhouse publication.
With that being said, it also pay's to have great friends in our amazing hospitality industry that share a similar passion for the finer things in life so in tribute to "Friends in High Places," we tip our glasses to the Valentine Group for always rolling out the VIP treatment for Viva LA Foodies and making us feel like "The Biggest Boss."
Every year there are always some restaurants that stand out from the crowd and this year was no different. Great dishes, Haute cuisine, Gastronomy and Food Forward thinking was ever present at this years Los Angeles Magazine, "The Food Event" in Malibu. We hand selected our favorites based on their innovative, flavorful and picture perfect dishes. Our LA Hit-list is below and I am sure after seeing the insatiable imagery you will run right out to these great city-wide dining institutions.
The Culinary Triumvirate of accomplished young chefs from Raphael, Saddle Peak Lodge & Westside Tavern were in full-effect at this years event.
Saddle Peak Lodge
"Most Eligible Malibu Bachelor" and Chef Christopher Kufek dishes up his Elk Tenderloin with Vanilla Bean Purée.
Rafael
Chef Adam Horton formerly from Saddle Peak Lodge gets down on his Pana-cotta and Ceviche.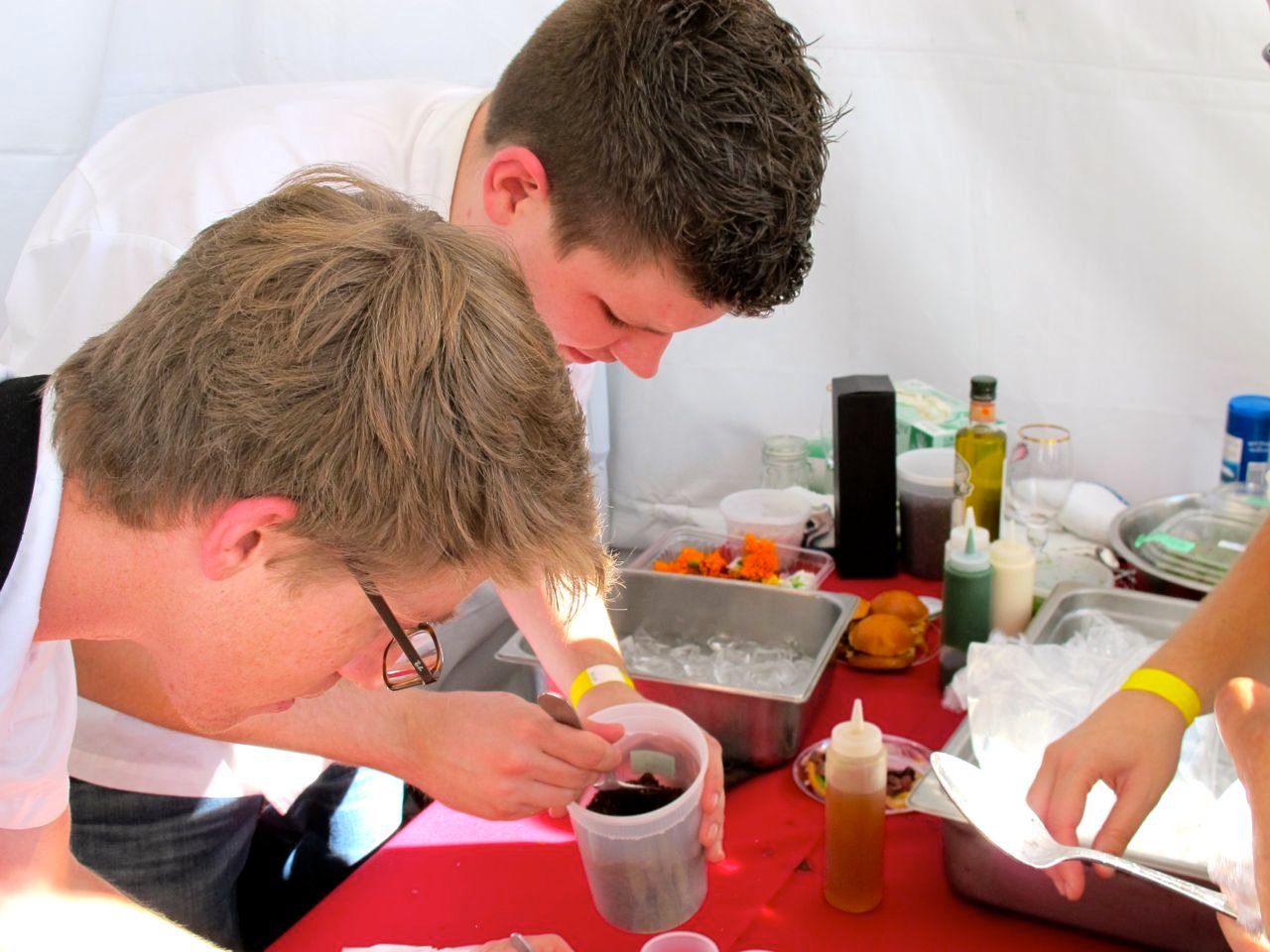 Other notable Malibu Restaurants:
Savory Malibu
Chef Paul Shoemaker from Bastide & Providence now has a new home in Malibu and his Stuffed Date with Goat Cheese presented by Sammy Espinoza & Lawrence Moore struck a cord with us so much that we decided to feature the restaurant on the site real soon in its own editorial feature.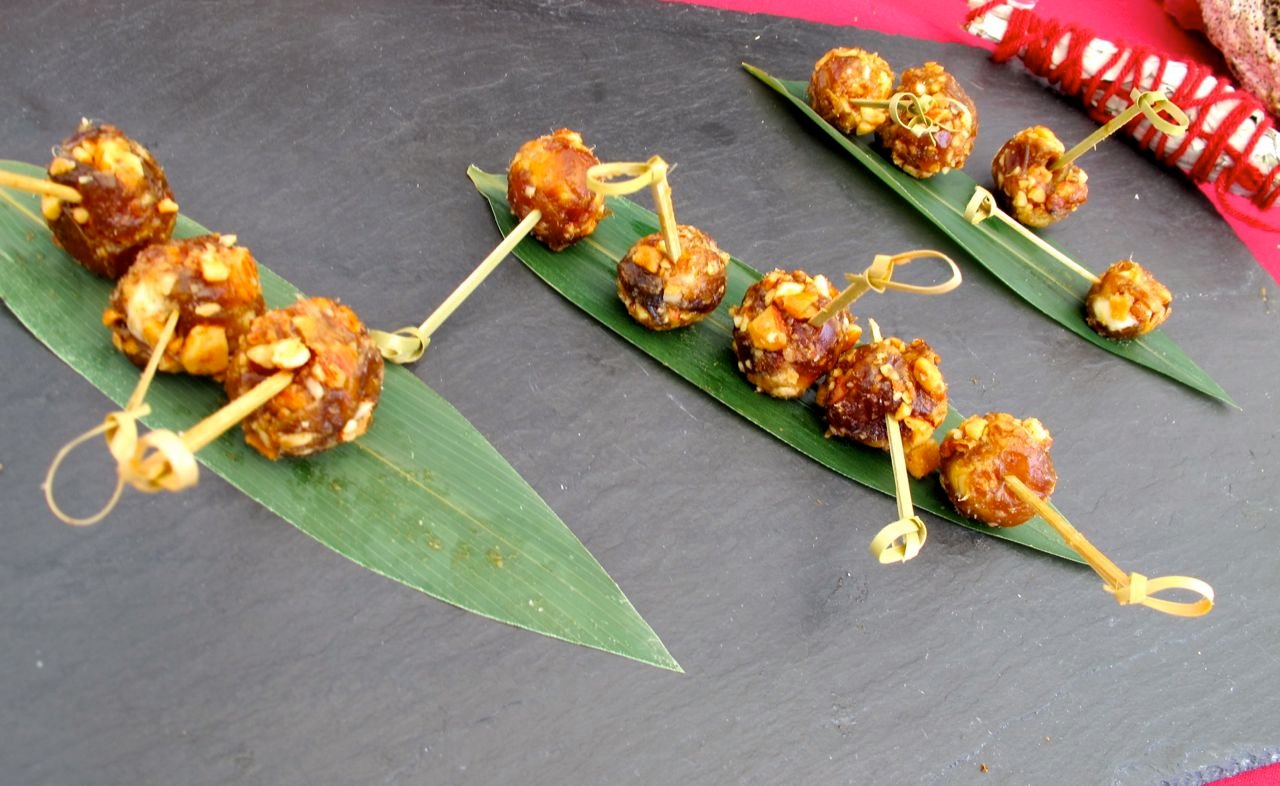 Gladstones
Chef Dean Grill shows off a taste of the menu since SBE recently tookover operations and revamped this esteemed Malibu dining destination. The Bay Scallops Ceviche-Gaspscho with avocado purée was out of this world.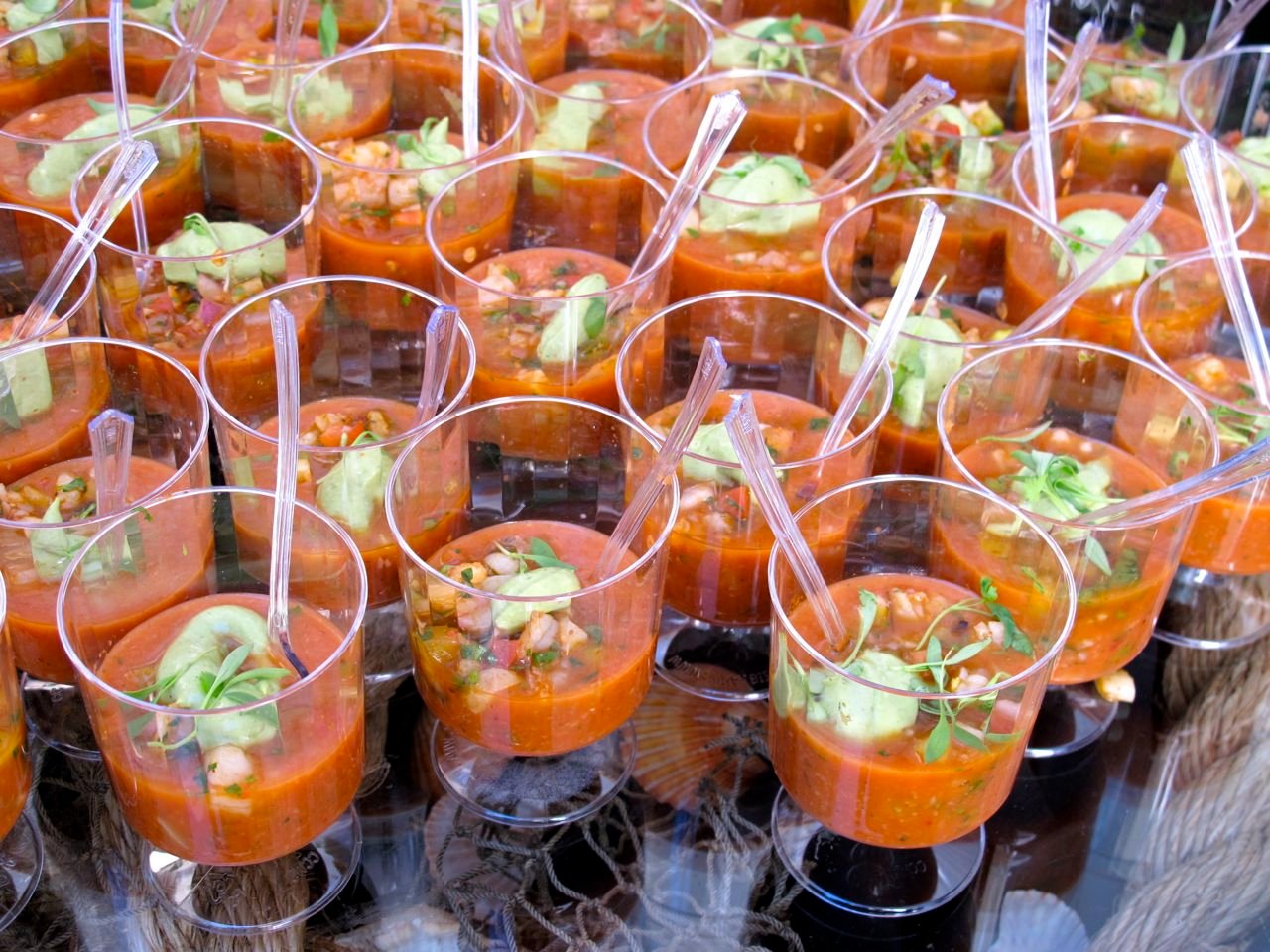 Malibu & Vine
Chef Matt Zubrod & Dean Meherin have transformed a once sleepy country club eatery into a wine-country style destination complete with its own Malibu Country Club golf resort. The Duck Confit Taco was dripping with flavor and its cal-French flavor profile was dead on.
South Bay Restaurants: Representing for Manhattan Beaches exploding "Hamptons-esque" emerging dining scene.
Manhattan Beach Post
Chef David Lefevre brings his signature flavors once again and his chef's amuse salad of Cous-Cous, Feta & Marcona Almonds was divine.
The Strand House
Pumpkin Bisque was the seasonal favorite from chef veterans Neal Fraser(BLD) & Travis Lorton(Gjelina.)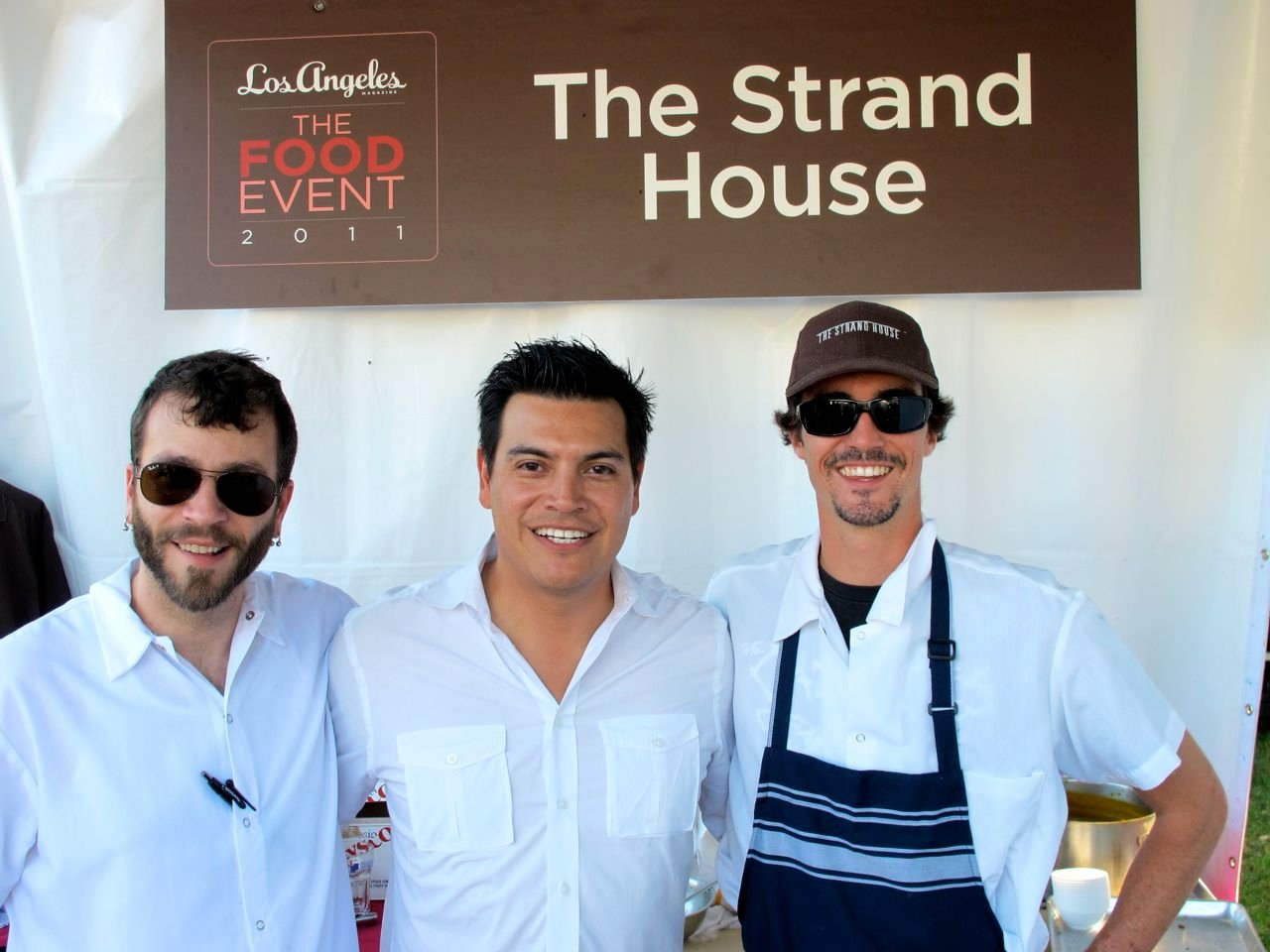 Other Local Favorites:
Waterloo and City
Acclaimed Chef Brendan Collins showcases his Gastronomy and Garde-Manger range with his Smoked Salmon and Fois Gras Parfait with Mascato Jelli and Tobiko and Shiso from his acclaimed Culver City eatery.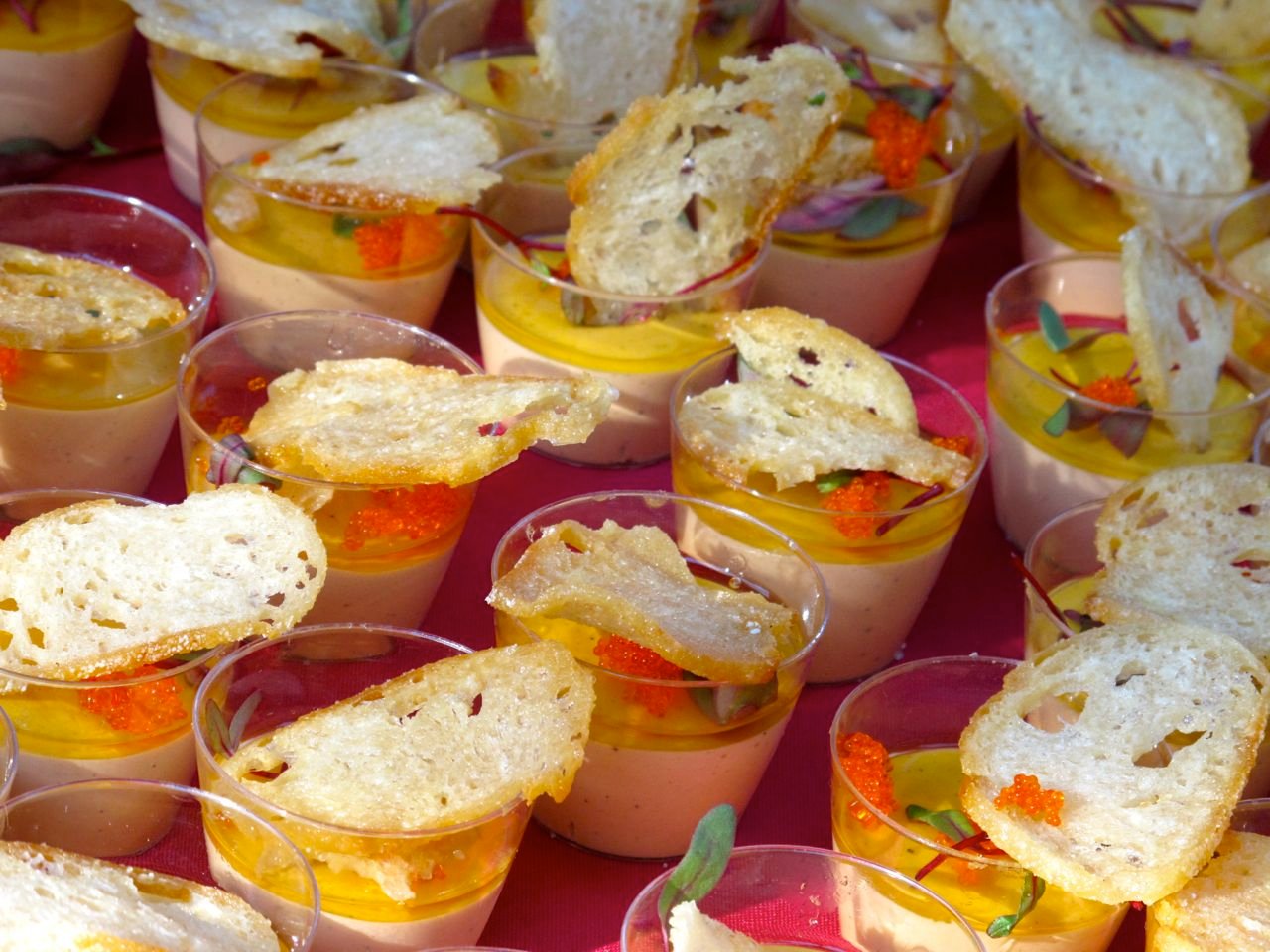 The Royce at The Langham Hotel Pasadena
Chef David Feau presented his Wagu Russian Potatoes with Squid Ink Sauce and the unique Formage Blanc in Butter Sauce.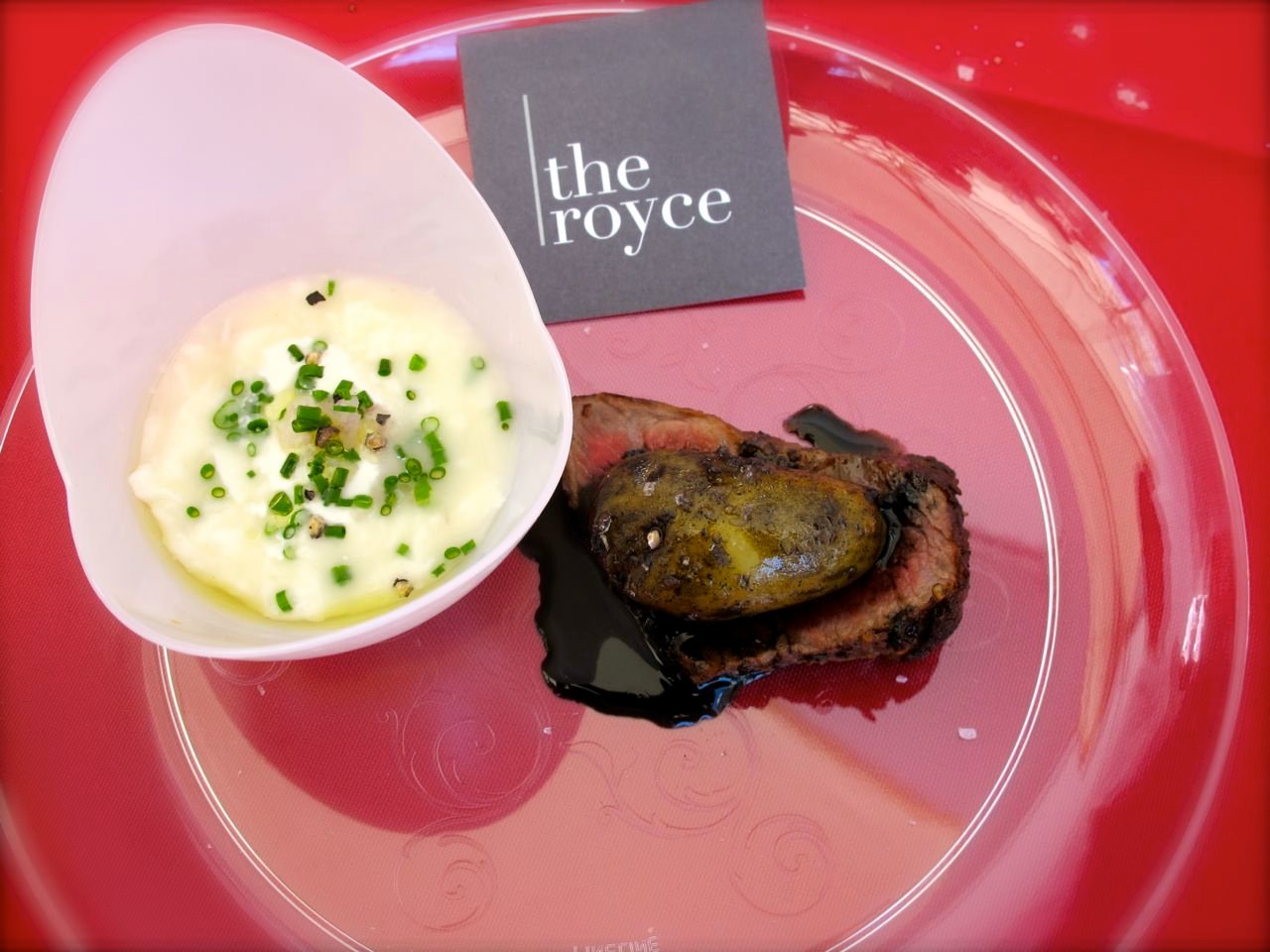 The Four Seasons Hotel-Westlake & Onyx Restaurant showcased A trio of Asian Delights: Short Rib, Tuna Tataki & Ahi Tuna Taco from the chopping block of Chef Masa Shimakawa. Watch out Nobu, these were some powerful bites that packed a punch.
Select Sips:
The usual local Malibu sips were in full rotation from the Malibu Family Wines arsenal that included Semler & Saddlerock and we experienced a nice Rose from Conway Family Wines with their "2009 Sea Flower"
Hoegaarden, Leffe & Stella Artois were also being poured throughout the day.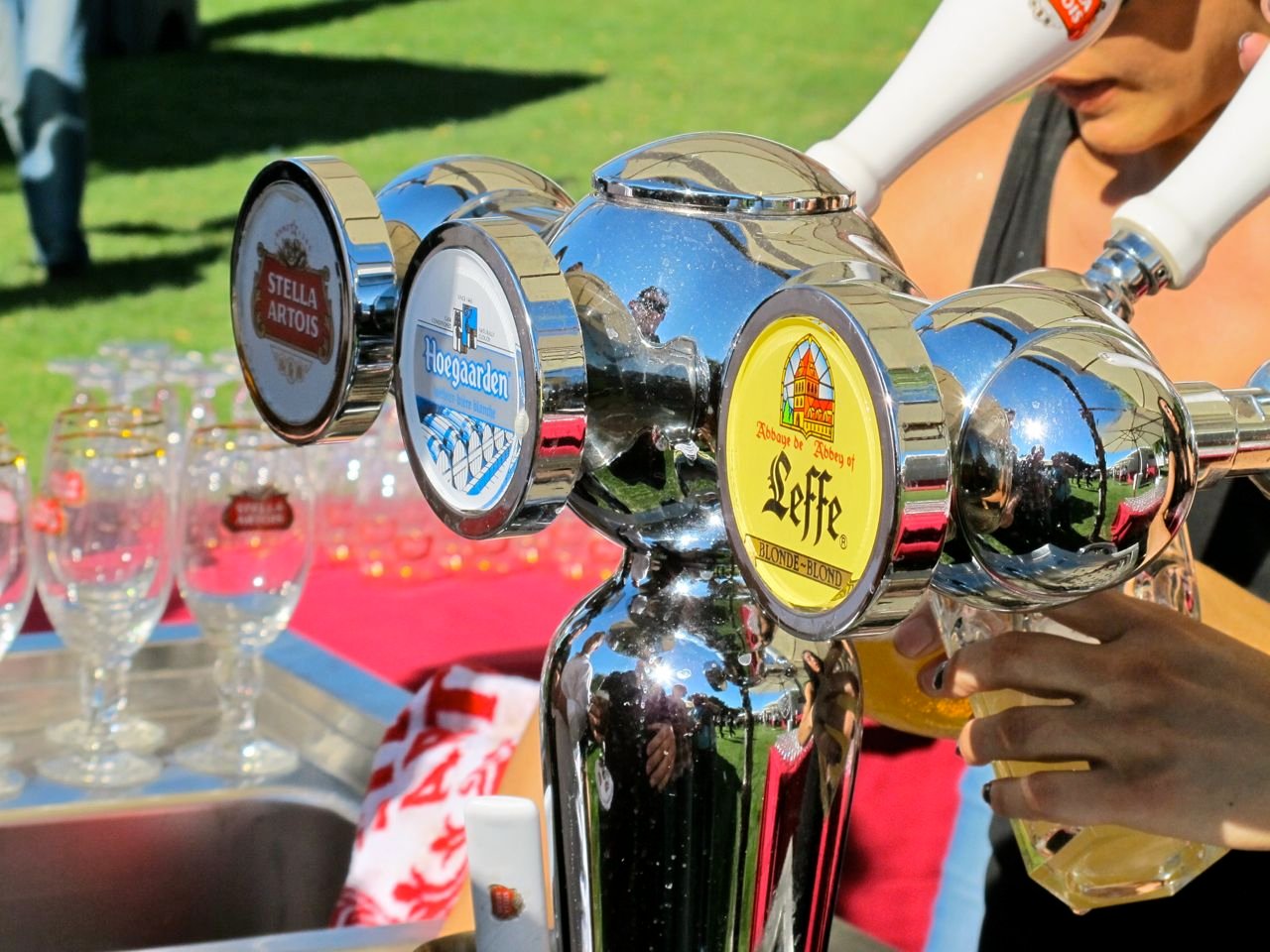 By the end of the day we had consumed enough food and drink to satisfy a small army. We also managed to have a nice tweet-up with the dineLA crew that included dineLA director Stacey Sun along with her entourage from Discover Los Angeles and Thirsty in LA.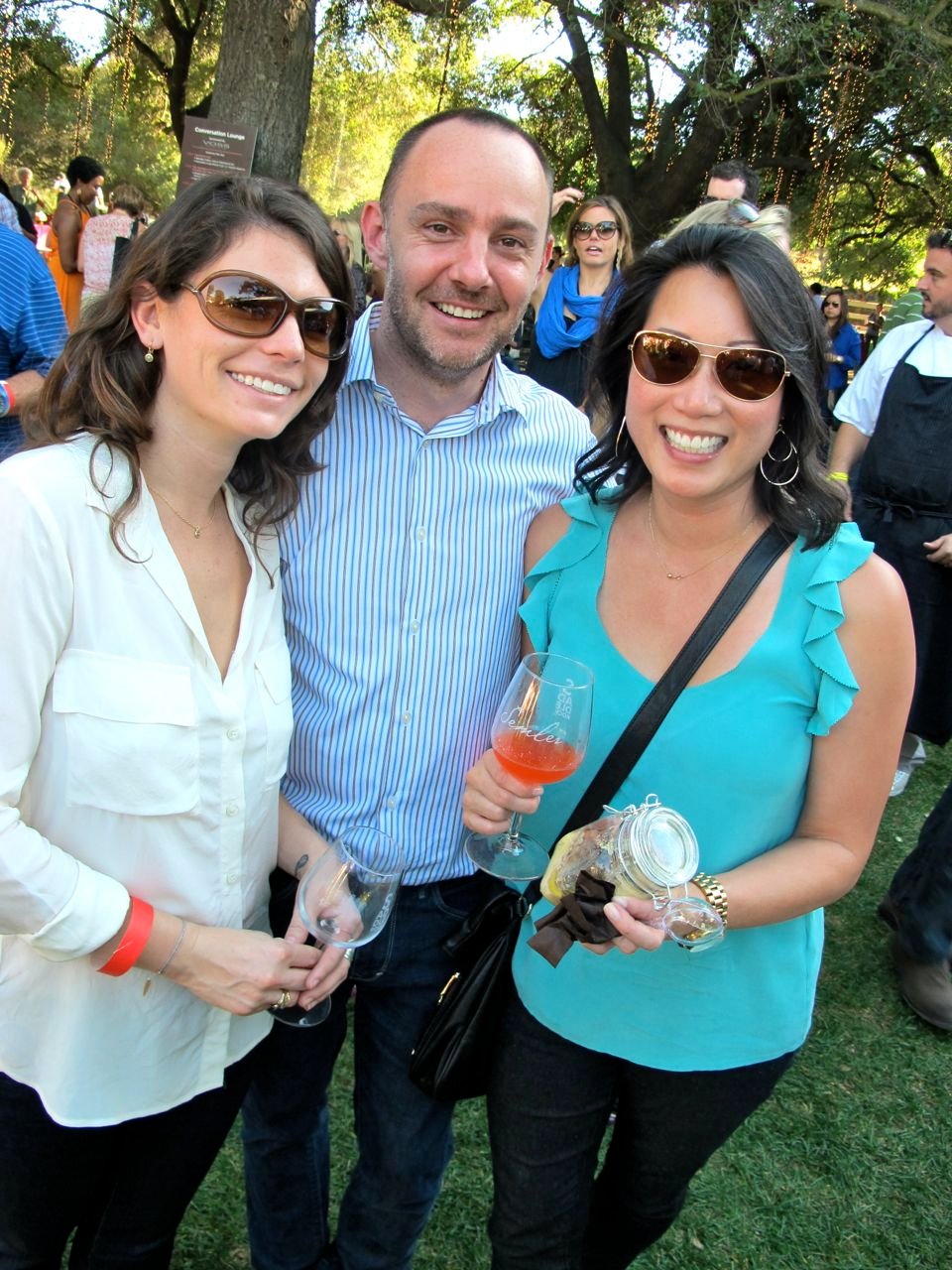 The day wouldn't have been complete without a toast and a hug from our good friend "The Bikini Chef" Susan Irby and a few of our other foodie friends in the crowd that we ran into including Rico Mandel from the Culinary Image. Cheers to another great year of Food & Lifestyle events.