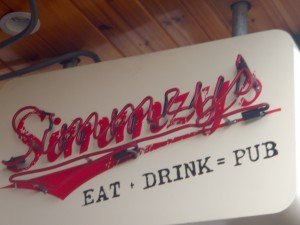 Simmzy's, a Gastropub located in Downtown Manhattan Beach brings a gourmet approach to upscale New American Pub Grub, Craft Beers and limited production wines. The team behind Simmzy's brings a boutique approach to the restaurant concept and the diverse menu features local, socially responsible produce coupled with seasonal ingredients all packaged into a casual pub atmosphere.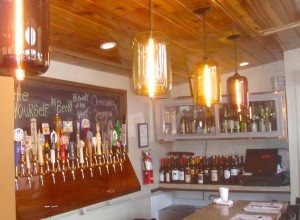 With 24 beers on draft at a given time and a roster of fine wines, the friendly staff will not hesitate to suggest food and beverage pairings under the direction of Restaurant Manager and beverage director, Chris Garza backed by brothers Mike and Chris Simms, partners in the Simmzys venture.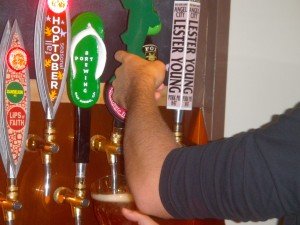 Simmzy's has everything from the traditional Burger and fry offerings, all the way to the more exotic and daring Chateau Steak. Since I now consider myself a veteran of the menu and the offerings, I can say with confidence that you will not be disappointed by anything you order off the menu. The East West wings will blow any other wings that you have had out of the water. These wings are generously coated with Simmzy's own sweet and spicy wing sauce and are cooked just until tender. They are extremely most and not overcooked like some wings that I have experienced at other bars and restaurants. Pair this quality product with the house blue cheese dressing and you have a winner. Cool your mouth off with one of the rotating drafts such as the Morimoto Soba Ale by Rogue or the Hoptober by New Belgium and your taste buds and stomach will be ready for more.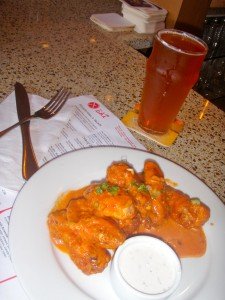 The Grilled Chateau Steak is Simmzy's response to the French, Chateaubriand steak. The steak itself is actually a thick cut top sirloin that is enjoyed best at Medium to Medium Rare and served with a Demi Glaze of Shiitake mushrooms and served with a generous heap of homemade haystack fries. The portion is large so I would suggest sharing if pairing with other appetizer or entree selections. Chris suggests pairing with a bold Belgium style ale such as Chimay to get the full effect of flavors and I did not argue with his suggestion because it worked so well.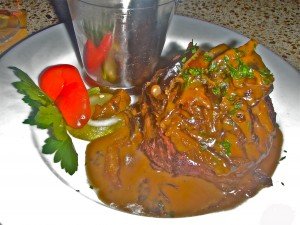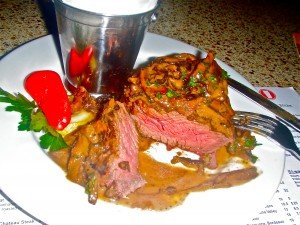 Winery Wednesday's and Brewery Thursday's are great times to stop by and sample new or current beers and wines at discounted prices. At Simmzy's you will not find any Domestic beers, Sorry Budweiser and Coors. Simmzy's pays homage to American Craft Beers and the many independent microbreweries both local and abroad.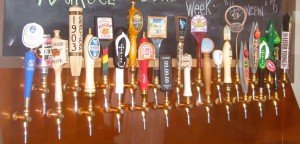 Arrive early at Simmzy's and write your name on the chalkboard because you will not want to miss out on a journey for the senses. The crew at Simmzy's bring you: Quality, Passion, Food, Drink and Fun. If you haven't already been to Simmzy's you have to see what you have been missing and you will be hooked from your first sip down to your last bite.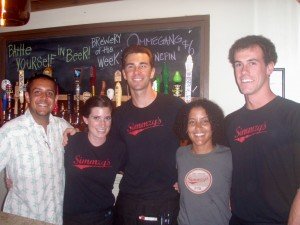 Simmzy's
229 Manhattan Beach Blvd
Manhattan Beach, CA 90266-5314
546-1201
http://www.simmzys.com/