Below is the first entry in my series "Epicurean in the city-adventures in foodie-land
(An all-a-carte journal of our visit to San Francisco)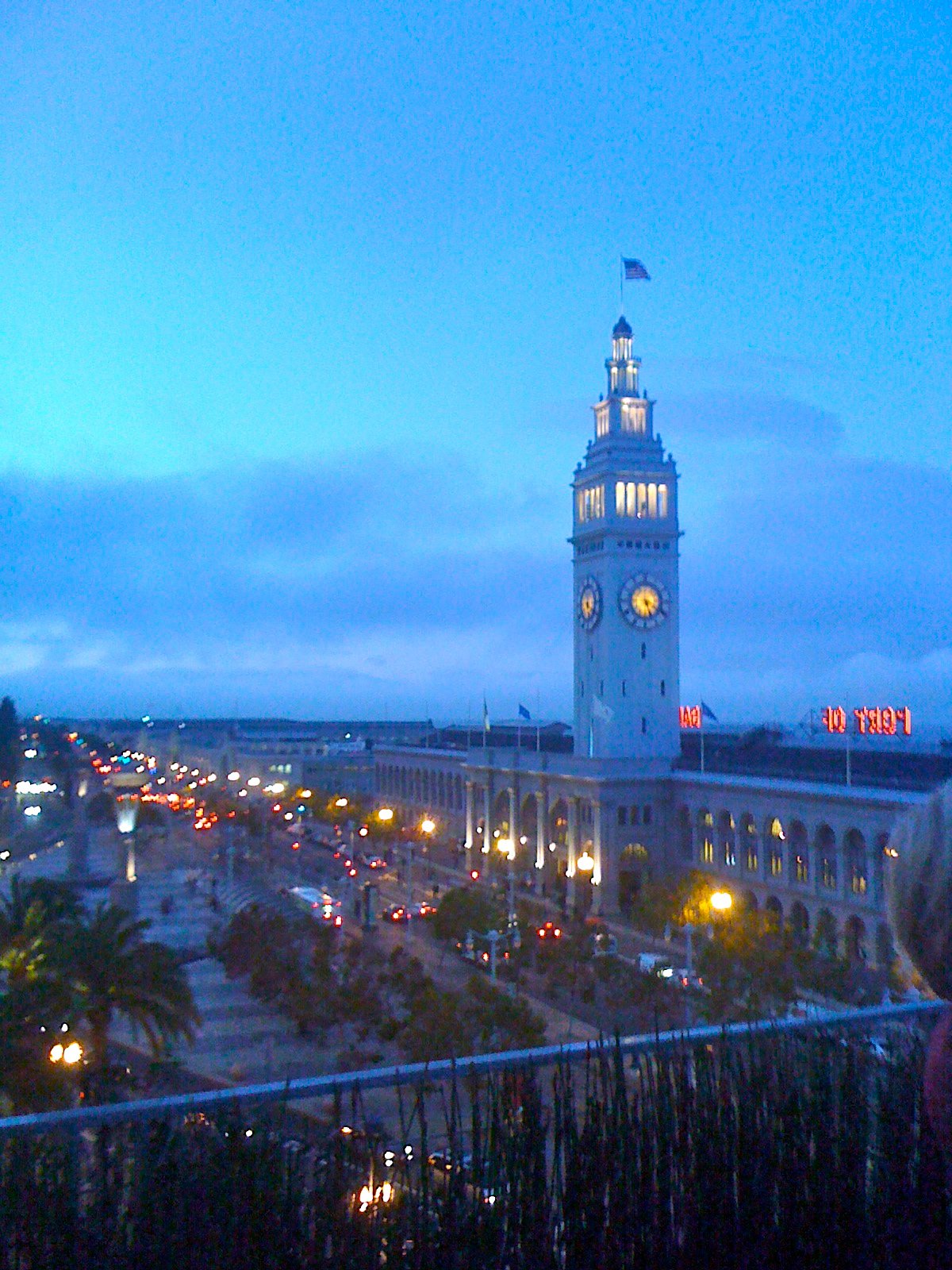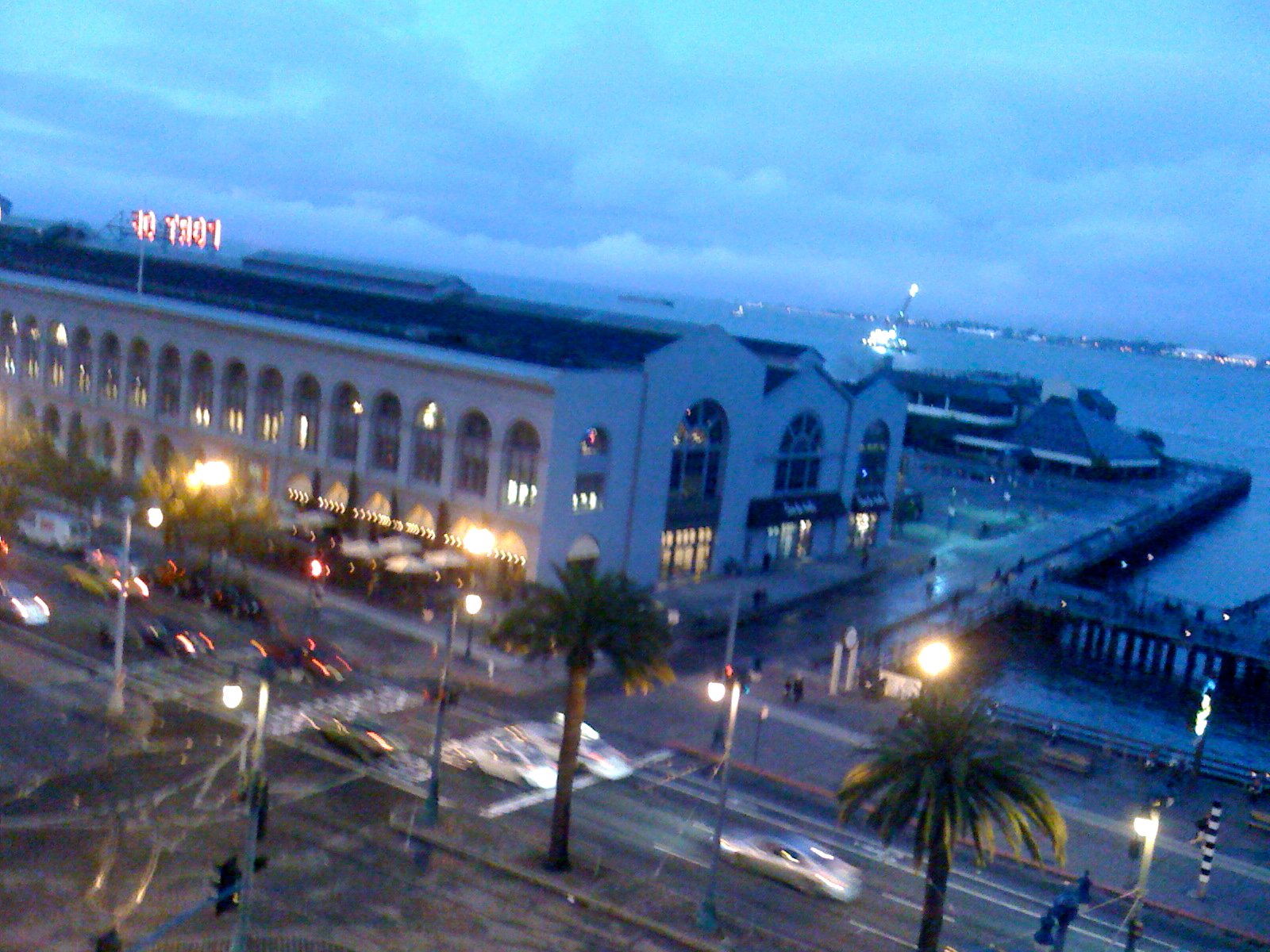 Food Bloggers united and converged on the Hotel Vitale; a Joie de vivre property in the Embarcadero waterfront neighborhood for the Foodbuzz Welcome Reception kickoff. The team at Foodbuzz couldn't have chosen a better location and venue, since the property is located in the shadows of the Golden Gate Bridge, Ferry Building and the Embarcadero Center. All of these elements worked in perfect harmony to create a spectacular evening of gastronomic indulgement and bonding over all things food.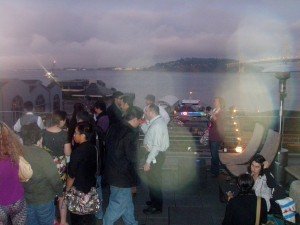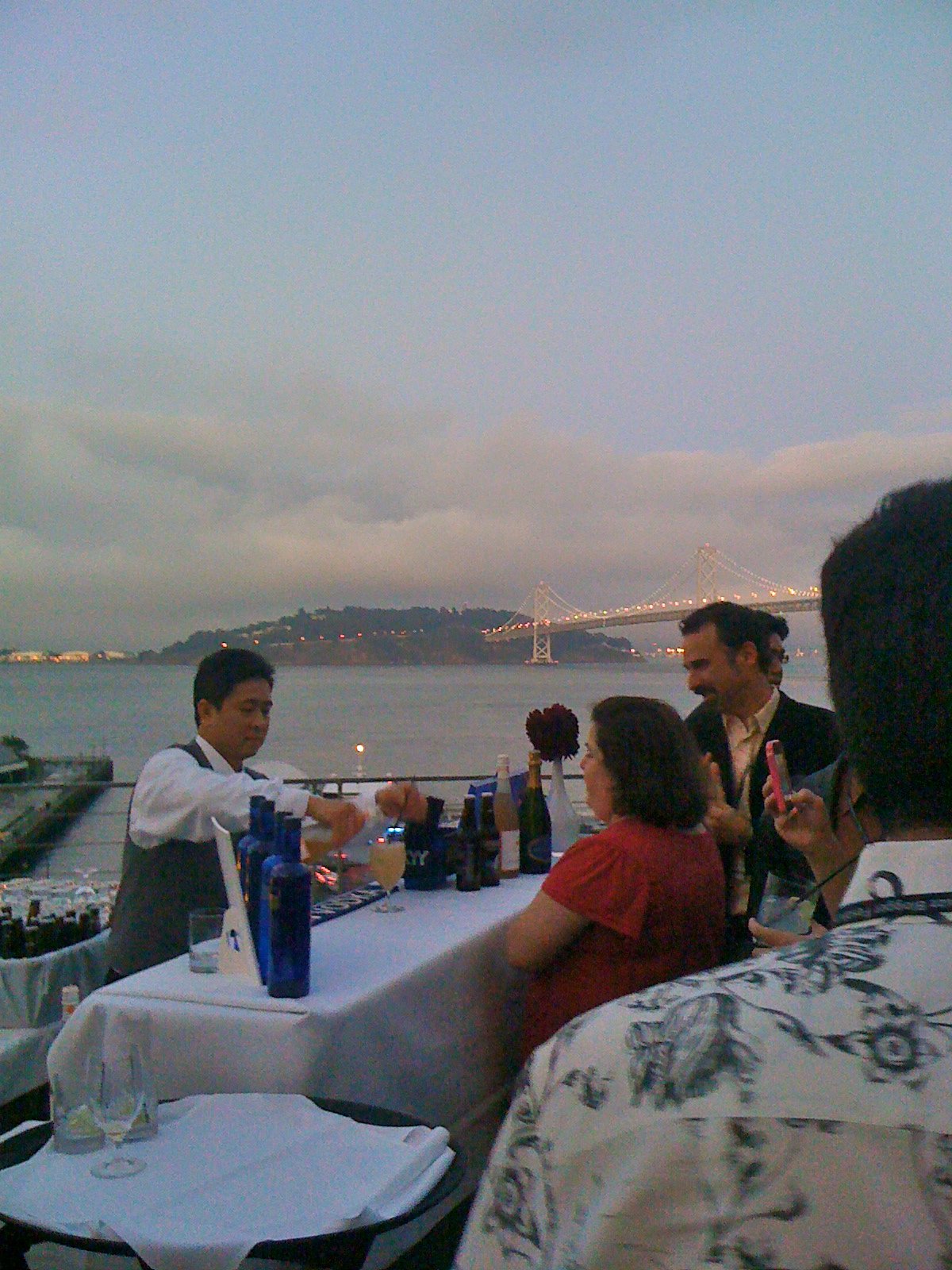 From the moment we arrived to the Landmark Suite and Terrace on the 8th Floor overlooking the Ferry Building, we were welcomed with open arms by our foodbuzz hosts Dorian Asch, Alexa Malott, Ryan Stern and the rest of the team along with the hundreds of foodbuzz blogger attendees.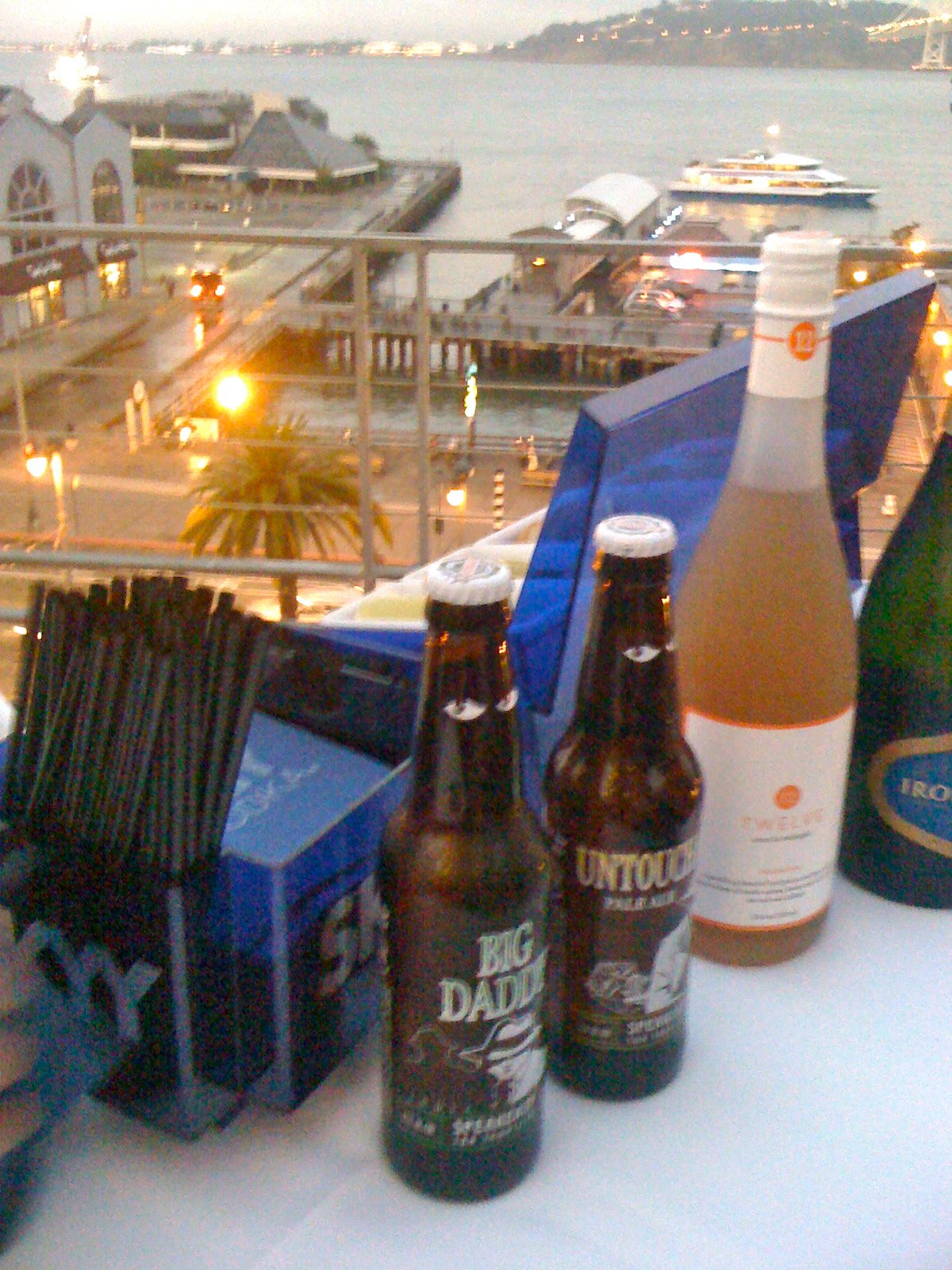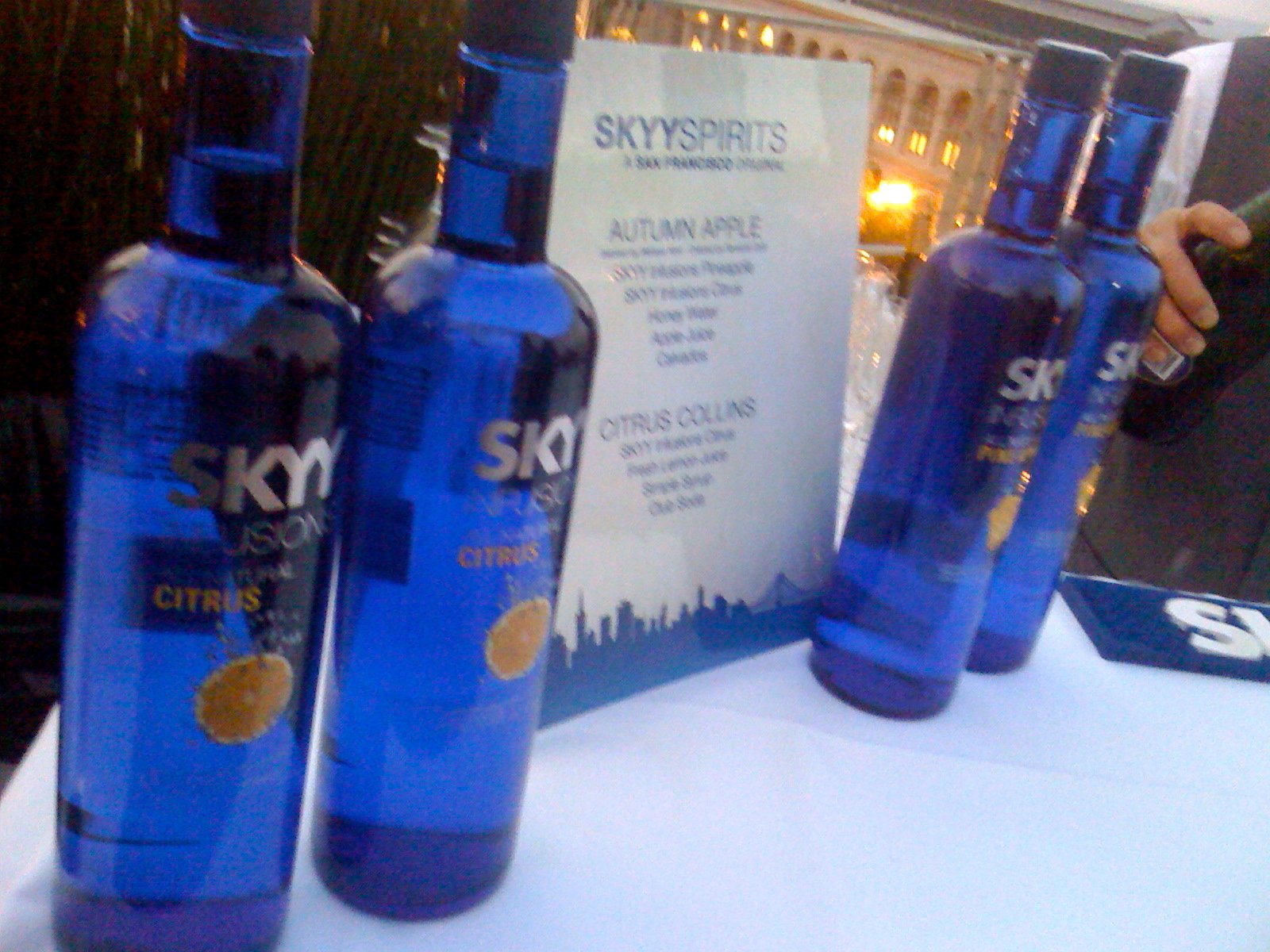 Skyy Spirits San Francisco, Iron Horse Sparkling Wine and Speakeasy Ales & Lagers provided the liquid fuel to get us all in the mood. While sipping on Speakeasy, Big Daddy IPA, we ran into our good friend and blogger Rico Mandel and connected with some great new folks, Rachel and Lorraine from Seattle as well as a friendly Bostonian, Candice from Beer Advocate who preached the importance of respecting beer. We also spent our time connecting with a slue of chefs from various Joie de vivre properties around the state and were primed and ready for our next destination, the "Taste of San Francisco Street Food "Fare" on 11/6/09.