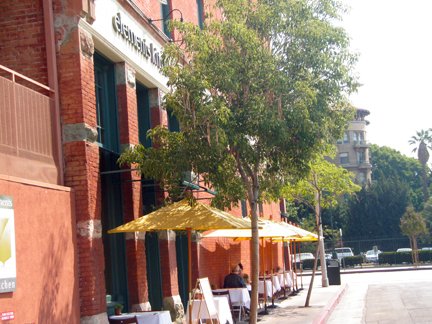 Elements Kitchen & Pastry Cafe in Pasadena is more than just a cafe, it's a way of living. Like the 4 classical elements of nature: Earth, Water, Air and Fire; Elements believes that preserving natural resources and supporting local farmers, while using seasonal ingredients enables them to provide customers with fresh menus that are constantly evolving with the seasons and the creativity from their roster of talented Chefs. The strong culinary team is led by Chef Onil Chibás(Principal Owner), Executive Chef Alberto Morales, Sous Chef Joel Stovall and Pastry Chef Maryn Surrey. The entire crew at Elements Kitchen, who orchestrated an amazing tasting menu on my visit bring an amazing realistic interpretation of New American Cuisine to Angelinos.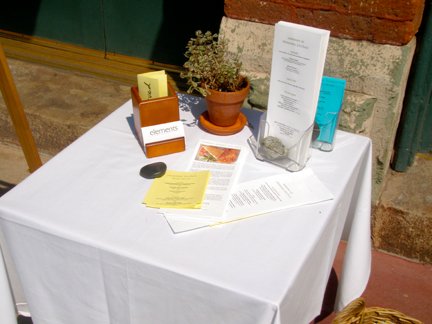 Elements is on the verge of an expansion that includes the addition of a restaurant and larger catering kitchen adjacent to the historic Pasadena Playhouse, in close proximity to the cafe, that currently serves lunch throughout the week and brunches on the weekends. With the addition of the restaurant, they will be able to serve dinner to locals and visitors to the Playhouse as well as surrounding Old Town Pasadena.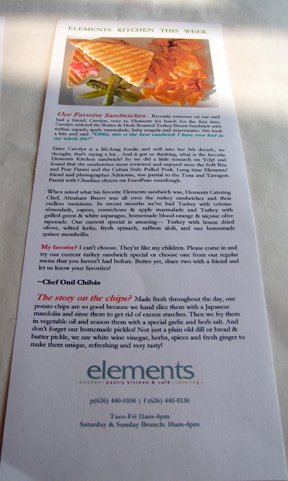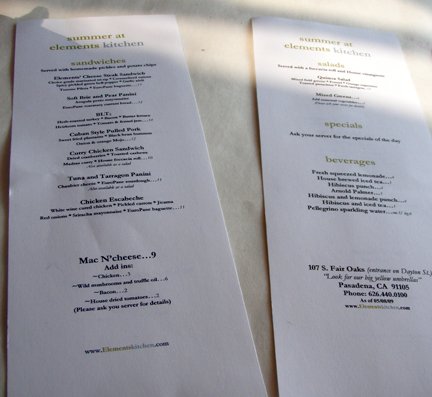 Upon my arrival, I was greeted by and enthusiastic front of house staff led by Sarah who explained the menu including Elements weekly specials. The specials are expansions on the regular menu and they allow the chef's to push the limits on the cuisine and showcase their talents. The nice thing about Elements is the fact that all items are made from scratch. Besides main dishes, this includes the majority of beverages, potato chips and pickles that are far from what you would get in a jar.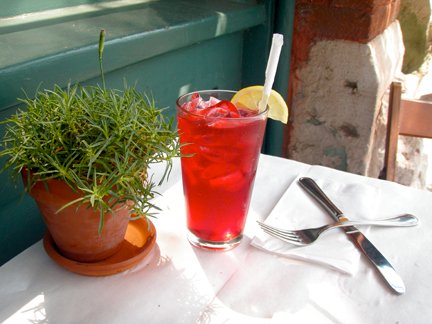 I ordered the Hibiscus punch to get things started and it was the perfect beverage to quench my thirst on a hot California day. The outdoor patio provides additional sidewalk seating while the interior provides intimate dining with views of the open kitchen.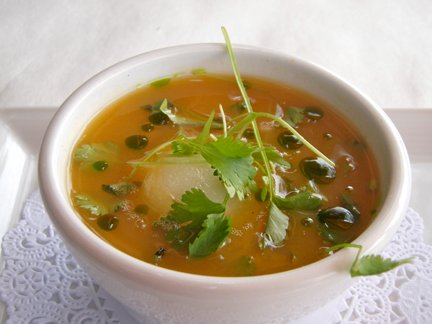 My first course was a duo of soups chosen by the chef's that included the "Chilled Pineapple & Cantaloupe Soup" and the "Tunisian Carrot Potage". Each soup was presented in its own dynamic way and both embodied a multitude of flavor notes. Not only was the Pineapple and Cantaloupe soup refreshing it went way beyond what I would have thought with the addition of shrimp ceviche, lime granita and pineapple salsa. In contrast the Tunisian Carrot Potage had the consistency of a bisque with sweet and spicy notes from the Harisa chili paste and a crunch from the caramelized carrot chips.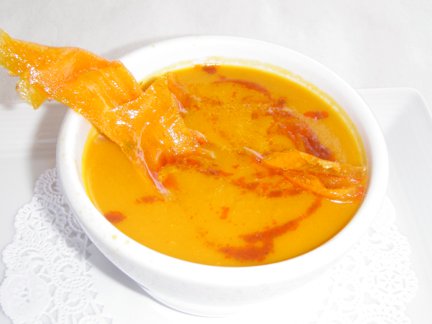 My next course was the Duck Confit salad. This salad is not like other salads. Texture is the key word when describing this dish. An array of local heirloom lettuces, citrus wedges, candied almonds and Fennel tarragon vinaigrette take center plate to a healthy serving of pulled Duck Confit. All ingredients work extremely well together to create one tasty artistic dish.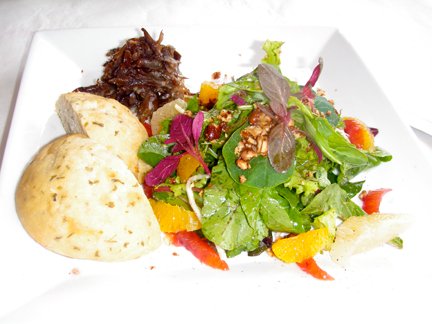 The salad was followed up with the "Soft Brie and Pear Panini" and just when I thought I couldn't eat anymore I was hypnotized by the looks of this great sandwich. With a nice blend of brie, pear and arugula pesto mayo this sandwich is more of a showpiece, but it tastes better than it looks. Fresh chips and homemadede pickles complete the dish.


With a tiny bit of room left for desert, I opted for a trio of house-made Sorbets. Unique flavor combinations of Lemon-thyme, Mango-strawberry and Watermelon-herbs de Provence not only cooled me down, but it was one last reminder that Elements Kitchen, Pastry Kitchen and Cafe has the formula for great food and exposes Southern Californians to the New American Cuisine that our Northern California neighbors are accustomed to. 2 Forks up to the team at Elements. I will be back for more real soon.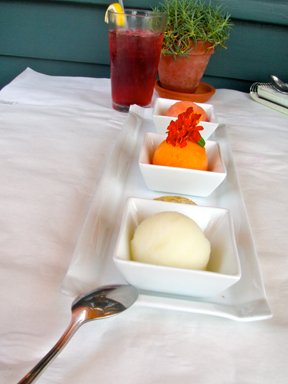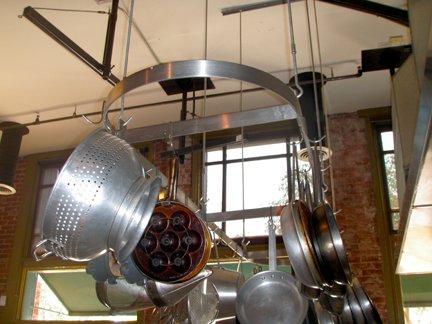 Elements Kitchen
www.elementskitchen.com
107 South Fair Oaks Ave, Ste 110
Pasadena, CA 91105
(626) 440-0100