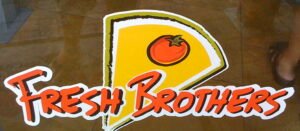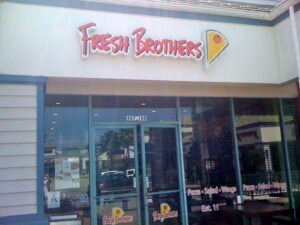 Fresh Brothers is not your average pizza joint. While most pizza shops offer basic ingredients, average service, and an average pizza, Fresh Brothers is the polar opposite. Like their name says; "Fresh" in all senses of the word is what defines Fresh Brothers.
Serving food and enjoying Chicago style pizza were always a family affair for the founders, Three brothers(Scott, Adam & Mike). Originally started back in 1985 in Chicago as the Miller Pizza company by Scott the methodology has been adapted, re-tuned and transformed into its California cousin; Fresh Brothers. Since its opening in 2008 it has blossomed into 2 stores here in the South Bay and is flourishing in the Manhattan Beach & Redondo Beach communities with loyal followers and fanatics as far as Marina Del Rey, El Segundo, Hawthorne and Palos Verdes. Future store locations are on the horizon in neighboring beach communities that line Pacific Coast Highway from the North to South.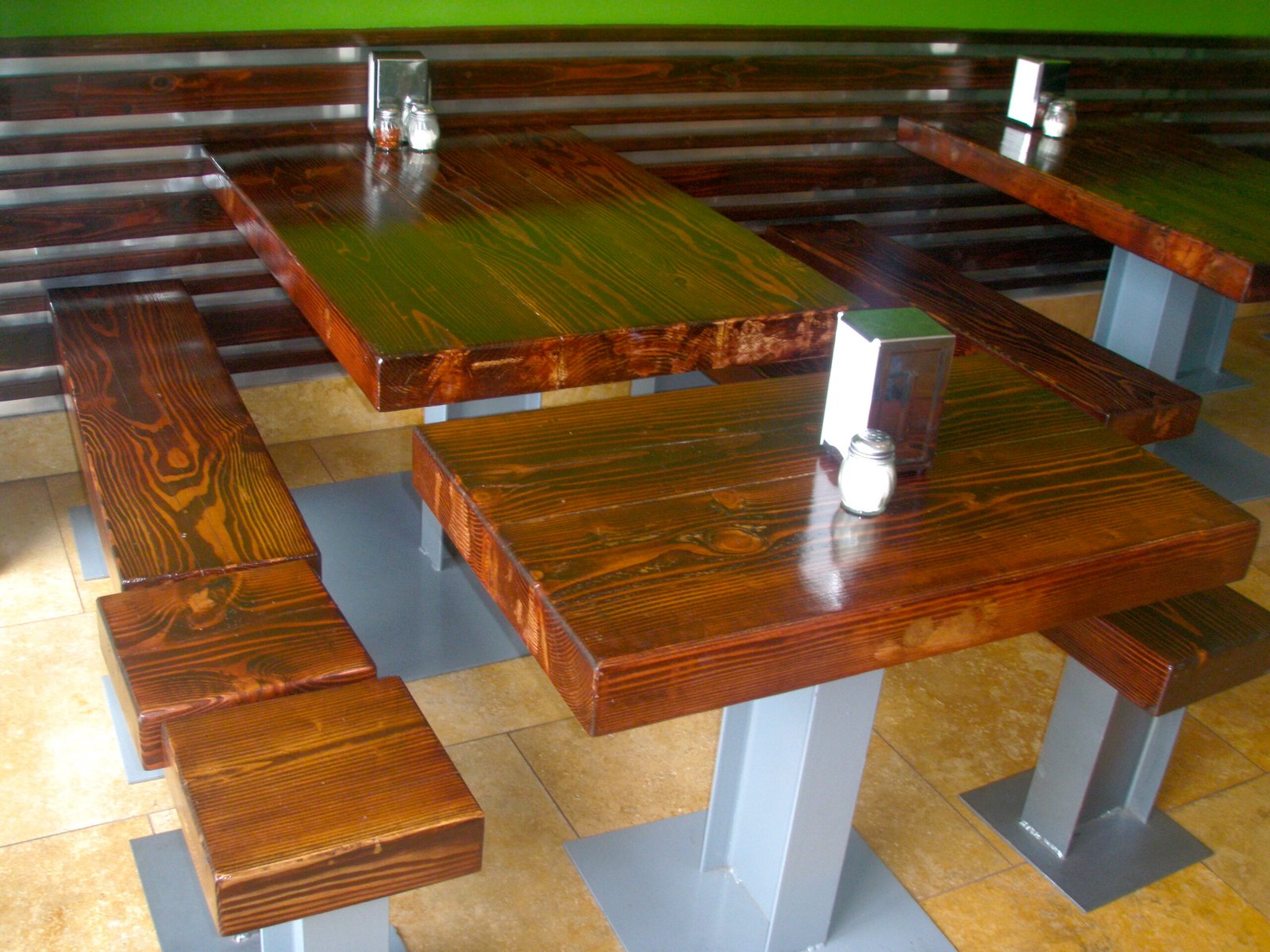 Fresh quality ingredients and a product that is affordable to customers is the foundation for Fresh Brothers success. Produce is delivered multiple times throughout the week and allows the team at Fresh Brothers to turn out a quality product to its guests. One important menu item that was crucial for the team at Fresh Brothers besides its pizza and wings was creating a quality salad for under $10. Most salad bar salads cost well over $10 by the time they are weighed on the scale because most venues charge by the pound. Additionally, freshness is lost when ingredients are left sitting at an open salad bar for hours on end. Therefore by offering a bountiful salad that is fresh and made to order, guests get the best of both worlds. Fresh Brothers wants to be 1st pizza place in America to be known for affordable, bountiful and fresh salads. You can choose a variety of salad options from the Farmer's Market Salad to the Greek Town Special or opt for the "Create your own salad" starting at $6.95. Additional Meats & cheeses are extra but the veggies are unlimited.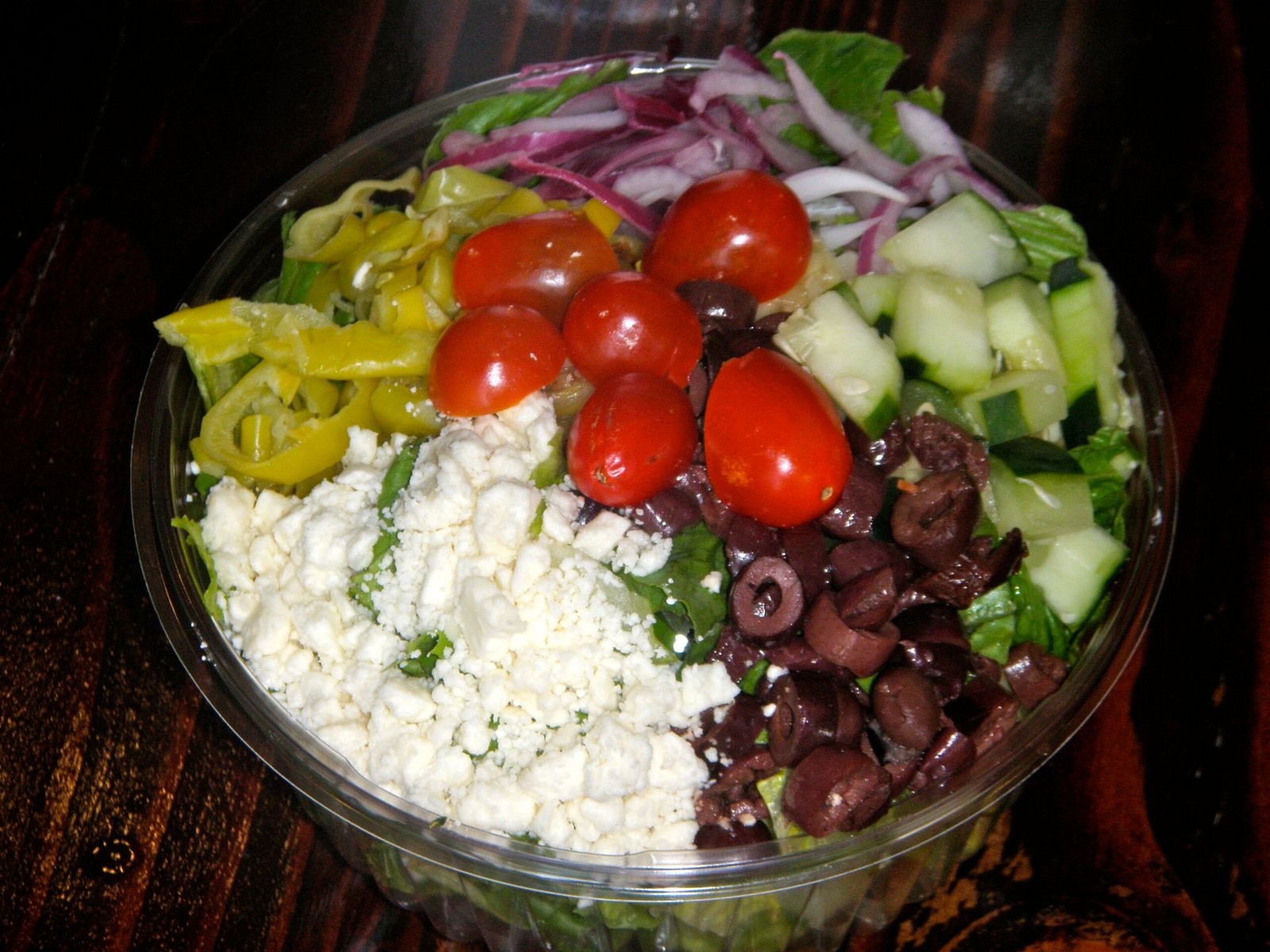 The buffalo wings at Fresh Brothers are authentic and come from Buffalo NY(The birthplace of "Hot Wings") This baked, not fried wing is a healthier alternative to deep fried wings. They have customers insisting all of the time that they are fried, but that is not the case. Now that's what you call "Fresh" engineering. In addition to this alternative wing, they are one of the first pizza establishments to offer a special gluten free menu. The menu is in its early stages and is only 4 weeks old but customers have been embracing it with open arms. This menu was a response to special diet needs of school age children and adults that have allergies to gluten. It was developed so that they can enjoy the same items as their friends and colleagues. Schools and parents have been praising them for developing the menu because it means that their children don't feel left out during meal times with other children.
The nice thing about Fresh Brothers is the menu versatility. From French fries to mozzarella sicks, thin crust pizzas to Chicago deep dish, wings to salads, the team at Fresh Brothers gives options to parents, children and adults alike. An extensive variety of "Family-Style Meals" provide affordable combos to fit any one's hunger and budget. Combo meals are important because people get a balance. There is always something for everyone between a pizza, salad and wing order. I am partial to the #1 & #2 that both come with either a medium or large thin crust pizza with 2 toppings, 10 buffalo wings and the "Fresh Salad". You can customize the combo by upgrading to a deep dish pizza crust for $1.95 extra.
Some of my favorite items are "Da Works" Pizza, Deep Dish of course, The Greek Town Special and Fresh Salad(s), and the "Hot" buffalo wings. If you like wings opt for a bigger order because you won't be disappointed.
The team at Fresh Brothers want people to feel comfortable weather dining in or taking out. Modern Industrial interior decor reminds the brothers and educates patrons about their Chicago roots growing up in Industrial Chicago.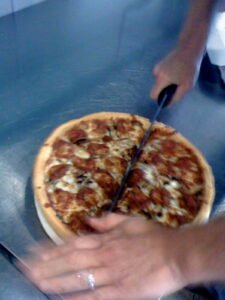 Since you are probably salivating right about now I thought I would mention the Fresh Brothers, Fresh Deal, 4th of July Pizza Special. This special is only available upon request and comes with 1 Medium, 2 topping pizza and 1 large, 2 topping pizza for $26.00 + tax. Pre Orders for the holiday weekend are advised however orders can be called in the day of.
To sum it up best like the hit rap song by the group Outkast(2002), Fresh Brothers is "So Fresh & So Clean." Drop in or take out some pizza the next time you get a craving for authentic fresh Chicago style pizza with a California twist. In addition to Fresh Food, Fresh apparel is available for purchase. Show your love and loyalty to this micro pizza restaurant deeply rooted within the Southbay community.
Website(Online Orders & Menu
http://www.freshbrothers.com
Menu
http://www.freshbrothers.com/menu.html
Gluten Free Menu
http://www.freshbrothers.com/menu.html#GFMenu
Fresh Brothers-Manhattan Beach
2008 N. Sepulveda Blvd
Manhattan Beach, CA 90266
(310) 546-4444
Fresh Brothers-Redondo Beach
407 N Pacific Coast Highway
Redondo Beach, CA 90277
(310) 374-5678