In a world filled with corporate coffee chains and fast-food operations now moonlighting as baristas, we seem to get caught up on an inferior product for the sake of time and convenience while sacrificing taste.  In contrast, Groundwork coffee understands that enjoying ones cup of Java goes way beyond just the cup itself.
Groundwork is a boutique coffee house sprouted throughout the city of Angeles; from Venice to Downtown LA with more locations on the horizon.  In order to learn first hand about the company, I met with Robert Mozejewski, operations manager for Groundwork to discuss the history, principles and mission.
The motto and slogan that sums up Groundwork is "Coffee, Tea, Community."  This is displayed both inside and out of each cafe and on packaging.  Groundwork's roasts and coffee blends provide a certified organic, fair trade, and kosher product to customers.  Groundwork is socially responsible and has a green focused perspective.  This is evident in the packaging that is used, composting program, and the recycle and discounted incentive programs.


In addition to giving back to the environment, a community atmosphere and social interaction amongst patrons is of utmost importance to the Groundwork team.  The Hollywood location offers a Friday night open mic night.  They encourage baristas and guests to participate and showcase their other talents through music and art expression.
During my visit I sampled a variety of coffee drinks as well as some popular lunch items.    I started with two versions of the latte. The cold and hot vanilla lattes were prepared to perfection and i believe it is due to the fact, that Groundwork roasts their own beans at their own local off-site facility which is in contrast to the macro-roasting that other purveyors utilize.  This detail sets them apart from others and gives Groundwork coffee its unique fresh flavor.  Private label options are available as well as custom blends and roasts for those who want to pass along the flavor to others.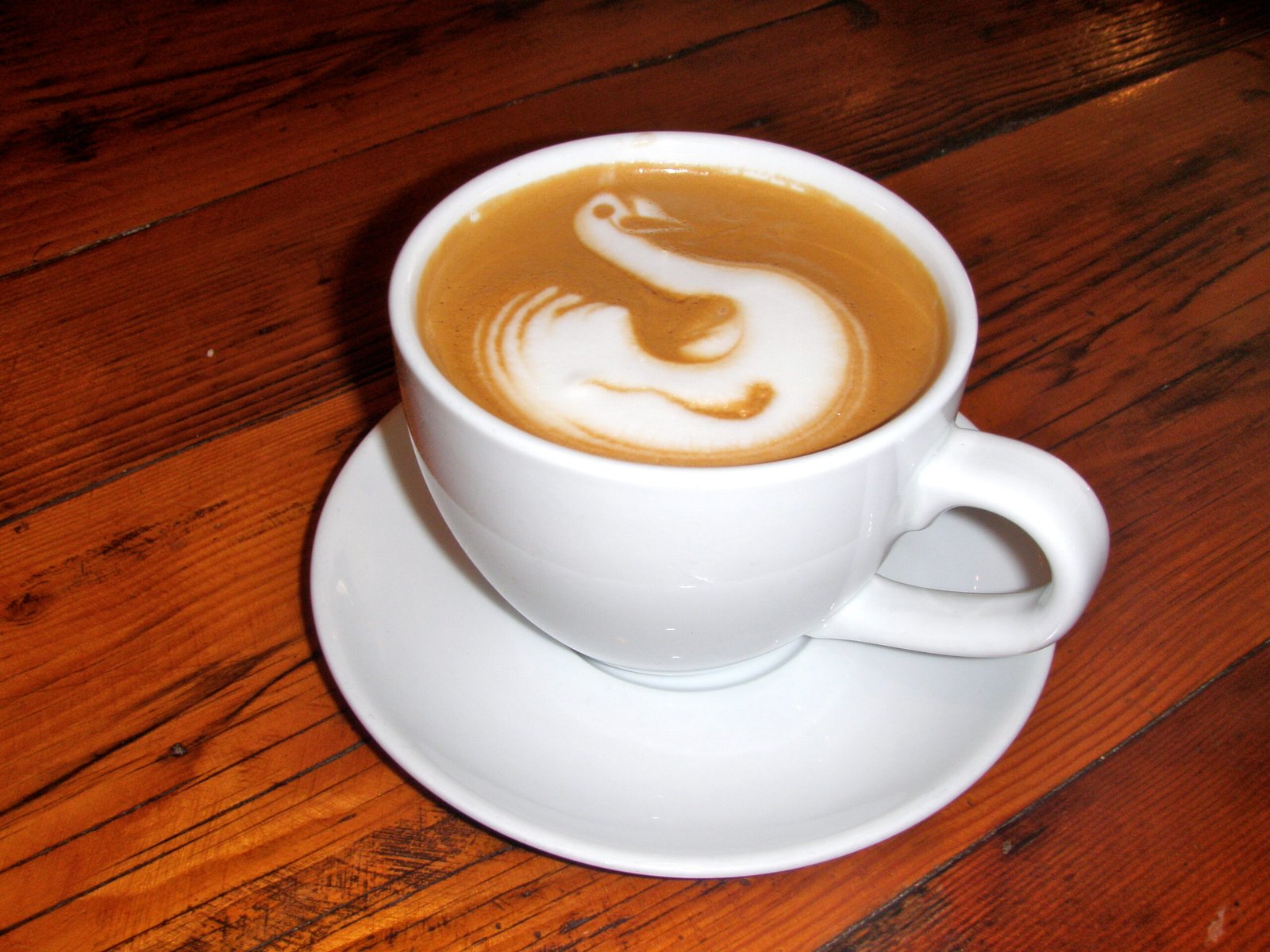 For my dining options I started with the Tuscan White Bean Soup.  This home-style version was full of flavor and was loaded with vegetables and Robert enlightened me to the fact that this soup as well as others are vegetarian.  Truly vegetarian options are hard to come by and both you and your pocketbook will be happy with this one.


Next, I sampled the Stuffed Chicken Breast. At first the dish looked small, but after getting halfway through I realized that the portion was quite generous and I was satisfied with its blend of flavors and fresh ingredients.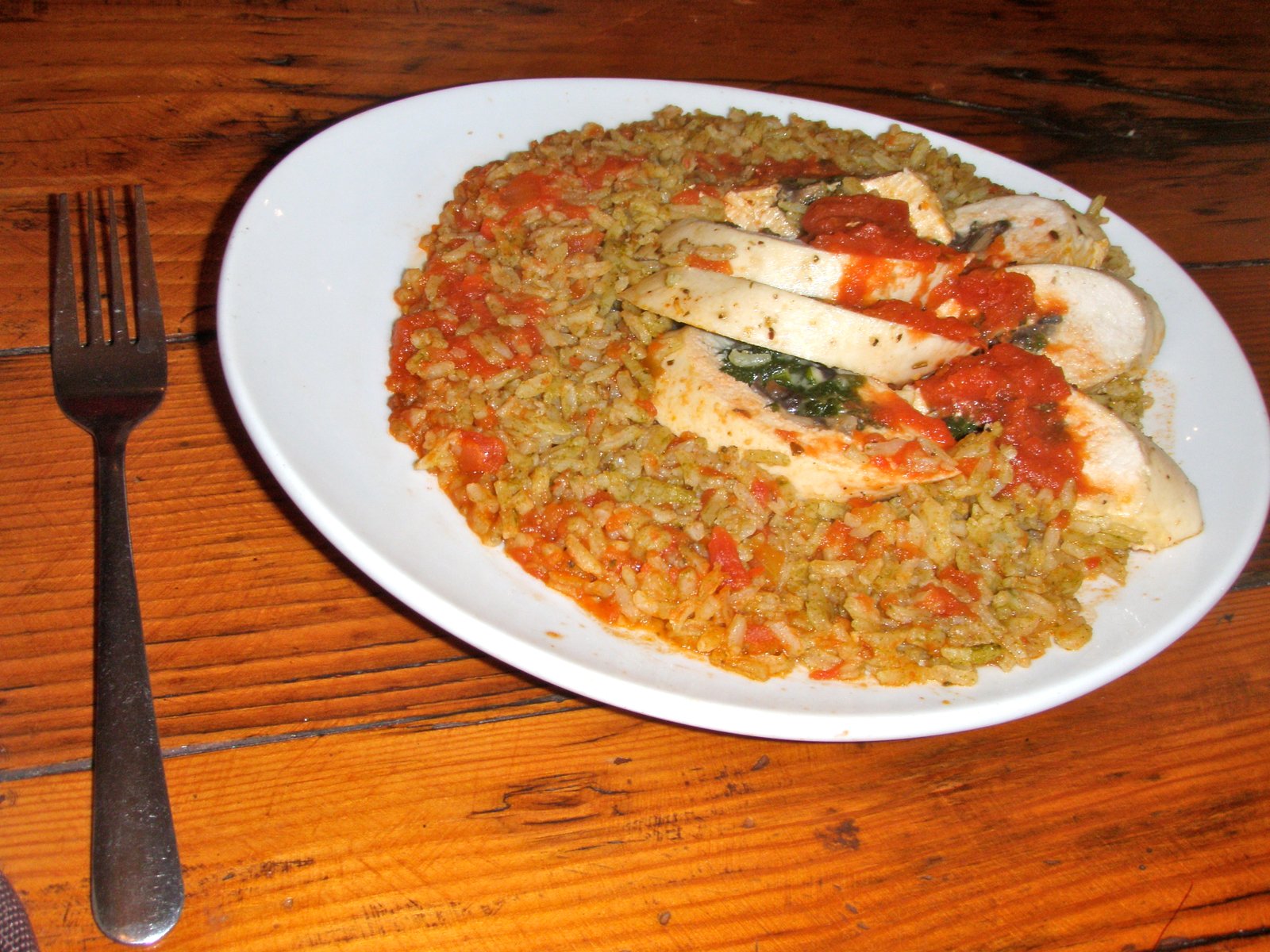 Lastly, I tried the Roasted Vegetable Sandwich.  This mouthwatering morsel was just right.  With a plentiful amount of vegetables and the right amount of Sun-dried tomato spread this sandwich provided another great "Meat-Free" alternative for all of you vegetarians out there.  The texture was just right and could convince just about anyone to go vegetarian, even if it was just for one meal.  On my next visit I plan to try the Prosciutto and fig sandwich.


The food and beverages at Groundwork and its cafes are full of quality, flavorful and all menu items are reasonably priced.   At the various establishments you will not be infiltrated by corporate campaigns, marketing materials and collateral instead it is all about the coffee, tea and community.  Each location is hip and has an underground vibe that is translated through the artwork, music and media displayed throughout each store.  Give Groundwork a taste yourself and you will not be disappointed.  Stop into your local cafe or shop online.  To sum it up best, Groundwork is a roast above the rest.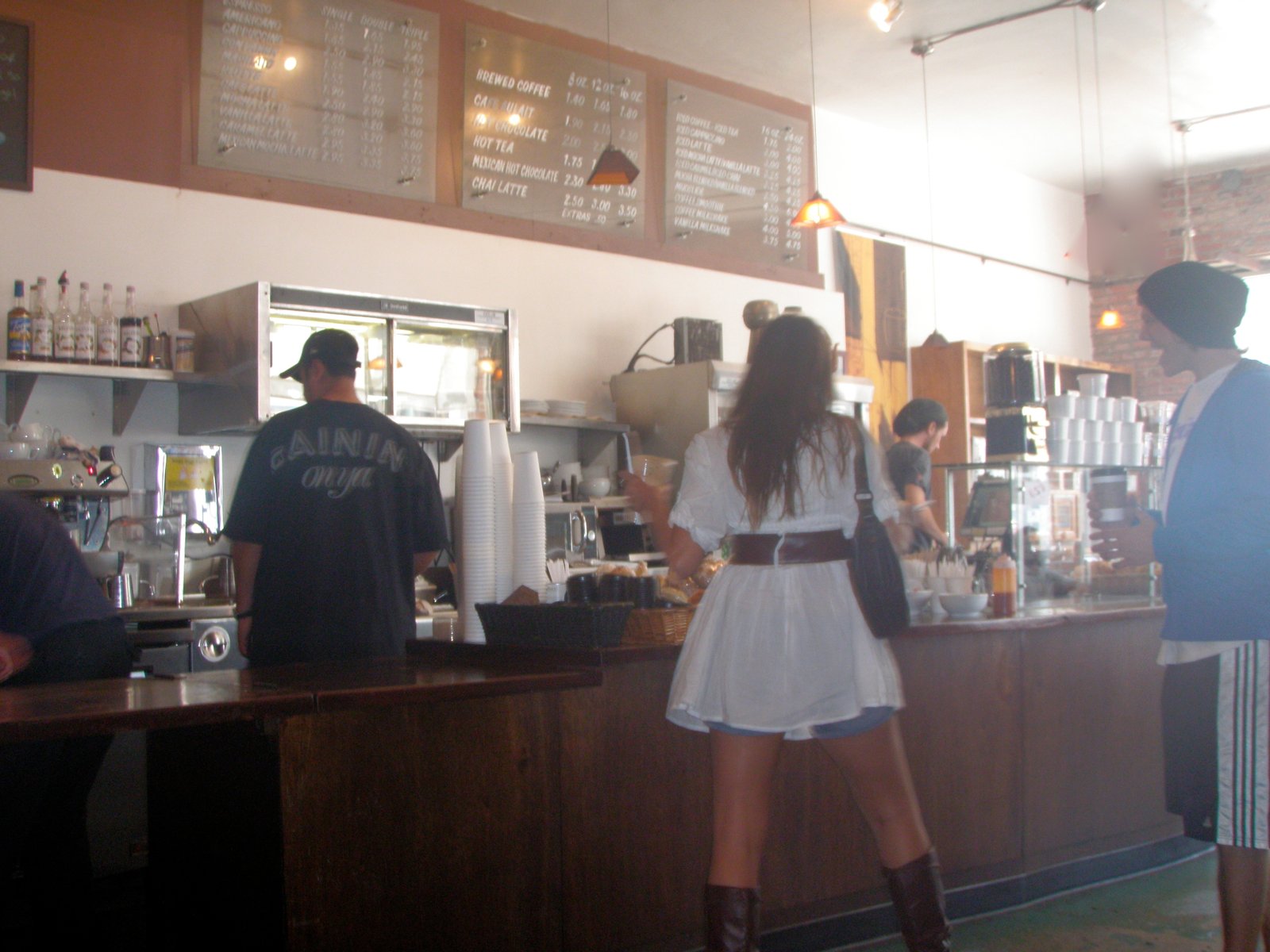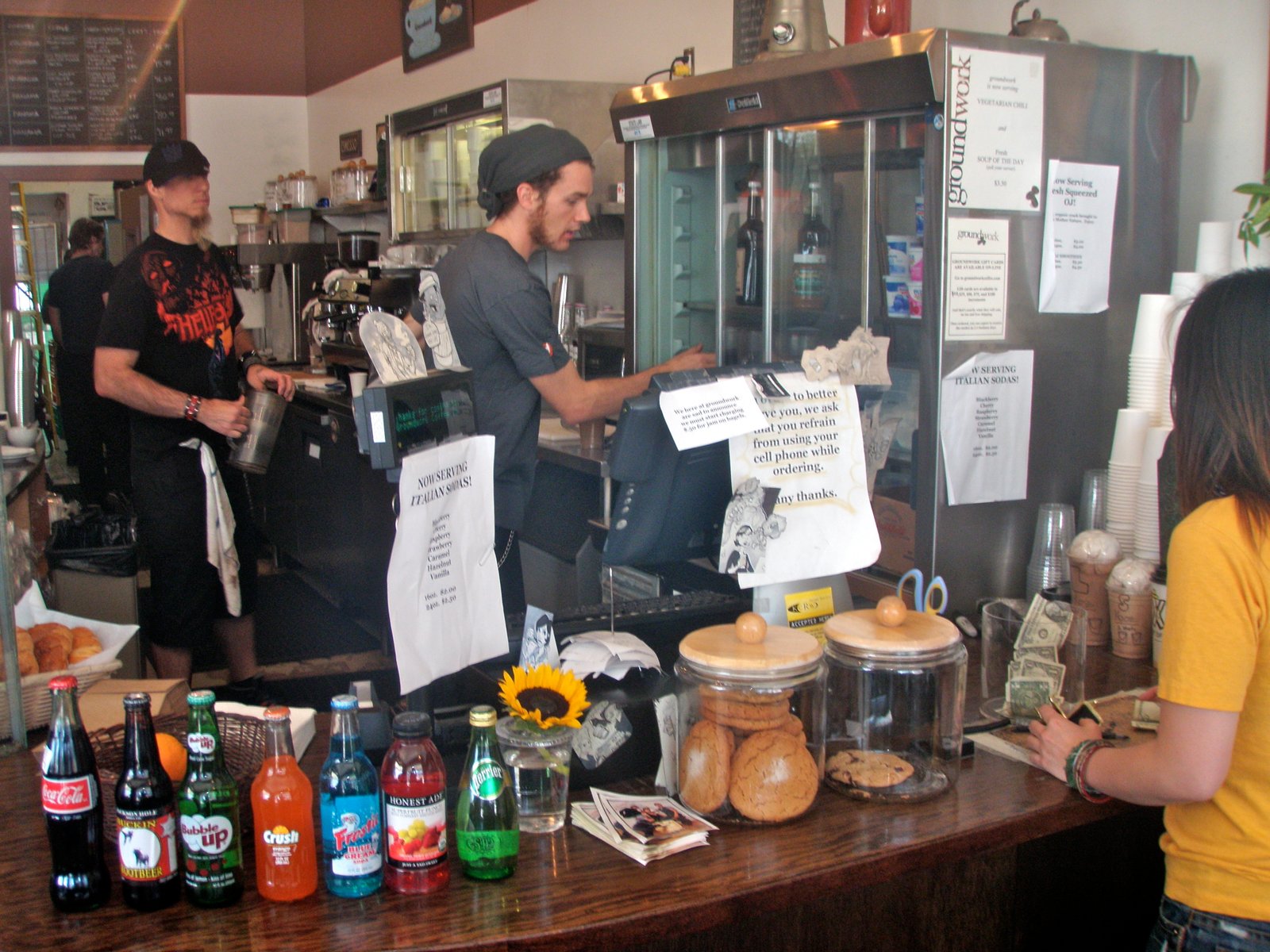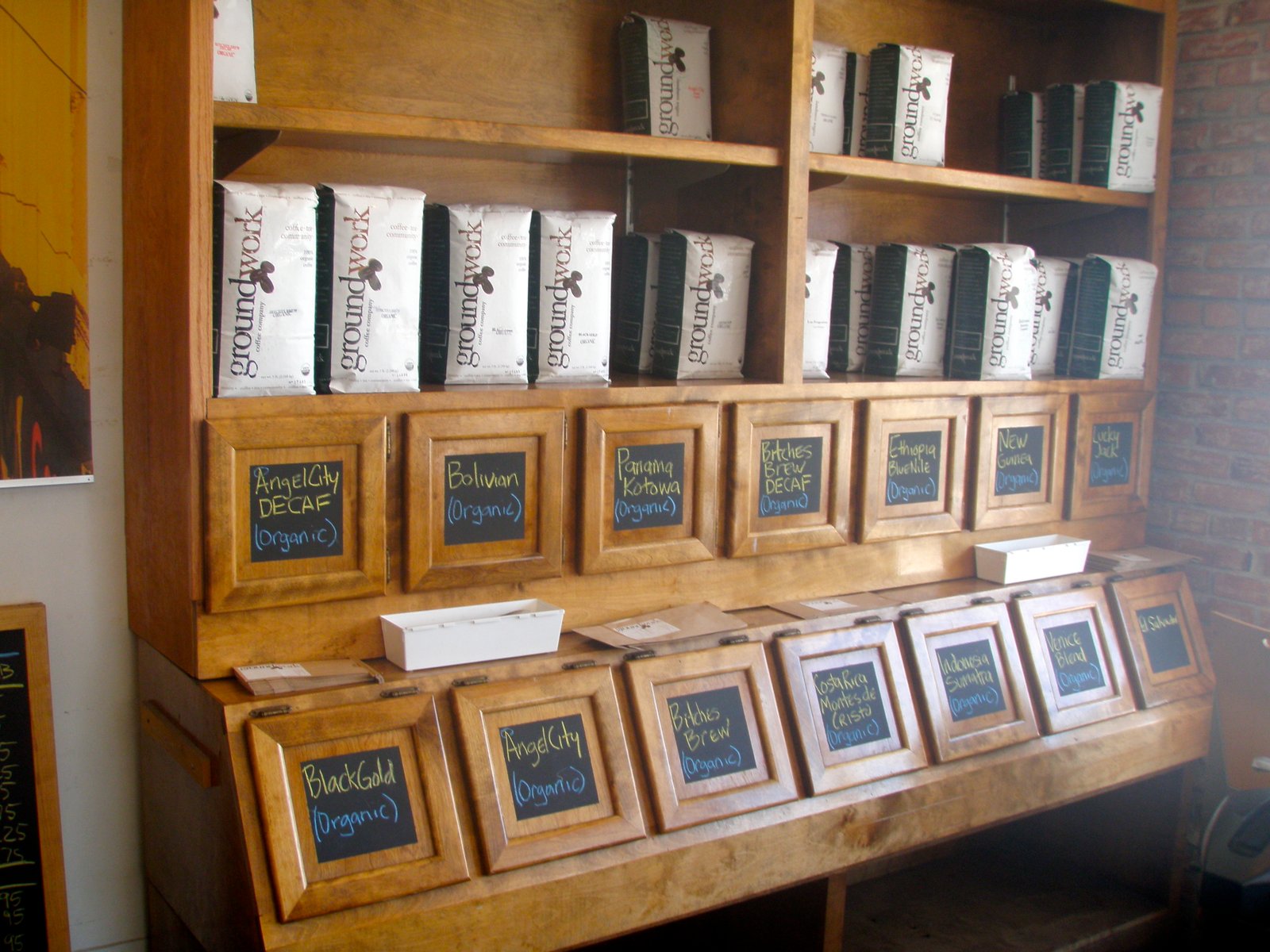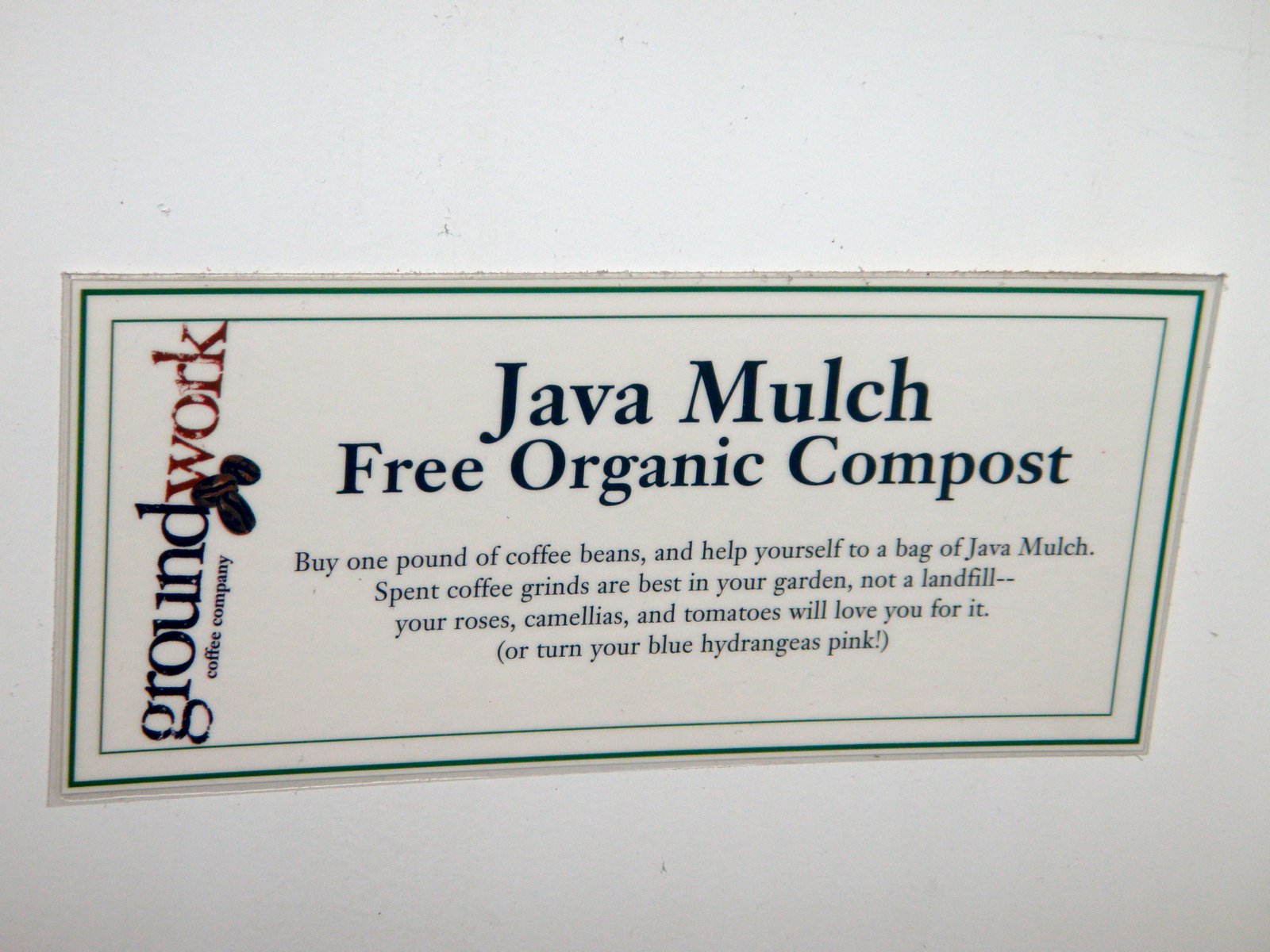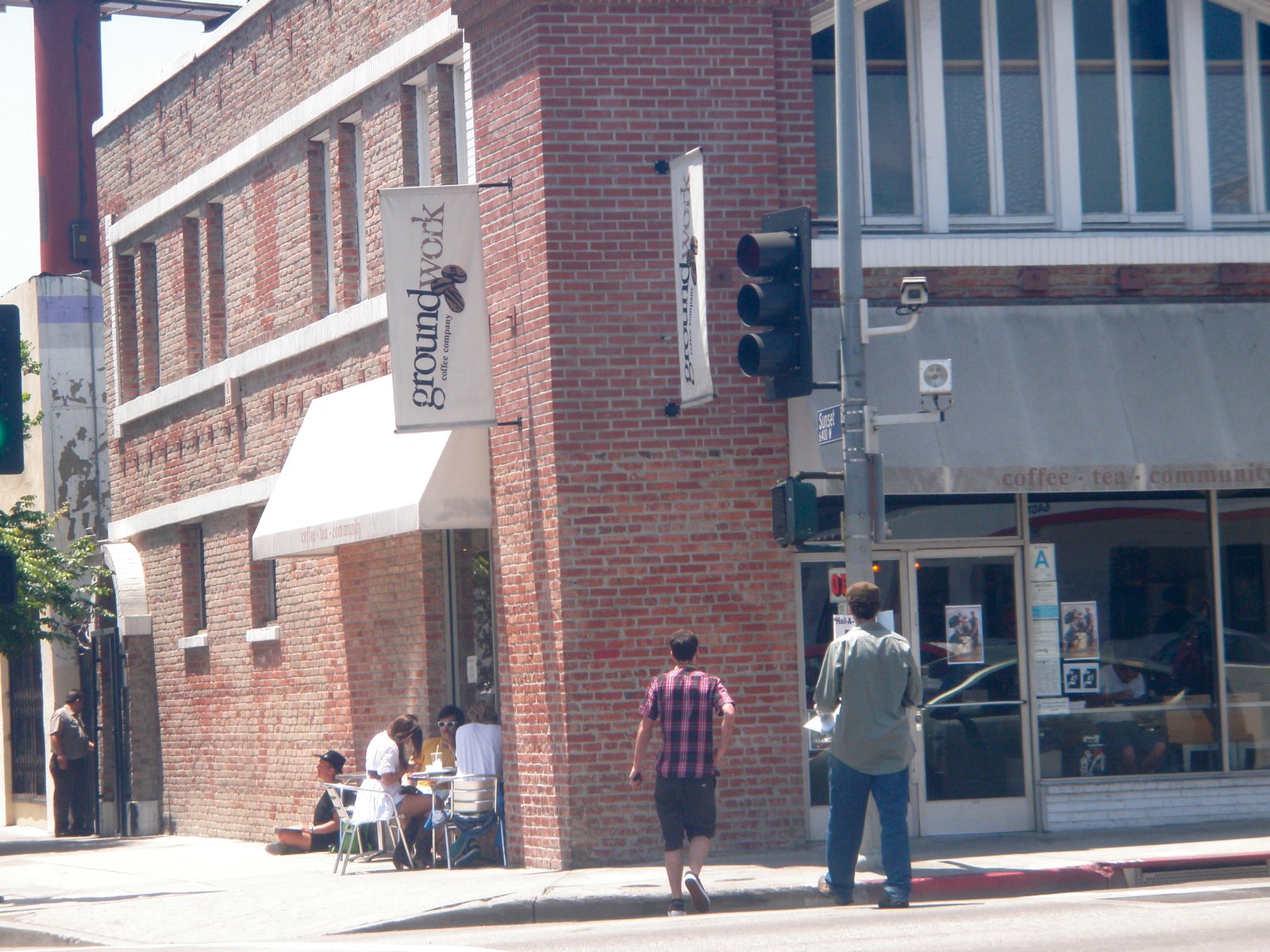 Images are taken at:
Groundwork-Hollywood
1501 N. Cahuenga Boulevard(@ Sunset Boulevard)
Hollywood, California 90028
tel: (323) 871-0107
fax: (323) 871-0120
hours:
Monday – Thursday: 7:00 am – 8:00 pm
Friday: 7:00 am – 9:00 pm
Saturday: 8:00 am – 9:00 pm
Sunday: 8:00 am – 7:00 pm
Menu Items Sampled
Roasted Vegetable
Portabello mushroom, zucchini, eggplant, provolone, sun-dried tomato tapenade. La Brea Bakery bread.
$5.95
Stuffed Chicken Breast
Spinach, mushroom, garlic, onion, feta, jack and cheddar cheese, tomato sauce on bed of brown rice.
$4.95
Tuscan White Bean Soup
Garlic, red onion, celery, carrot, spinach, roma tomato, white beans, parsley
vegetable stock.
$3.50