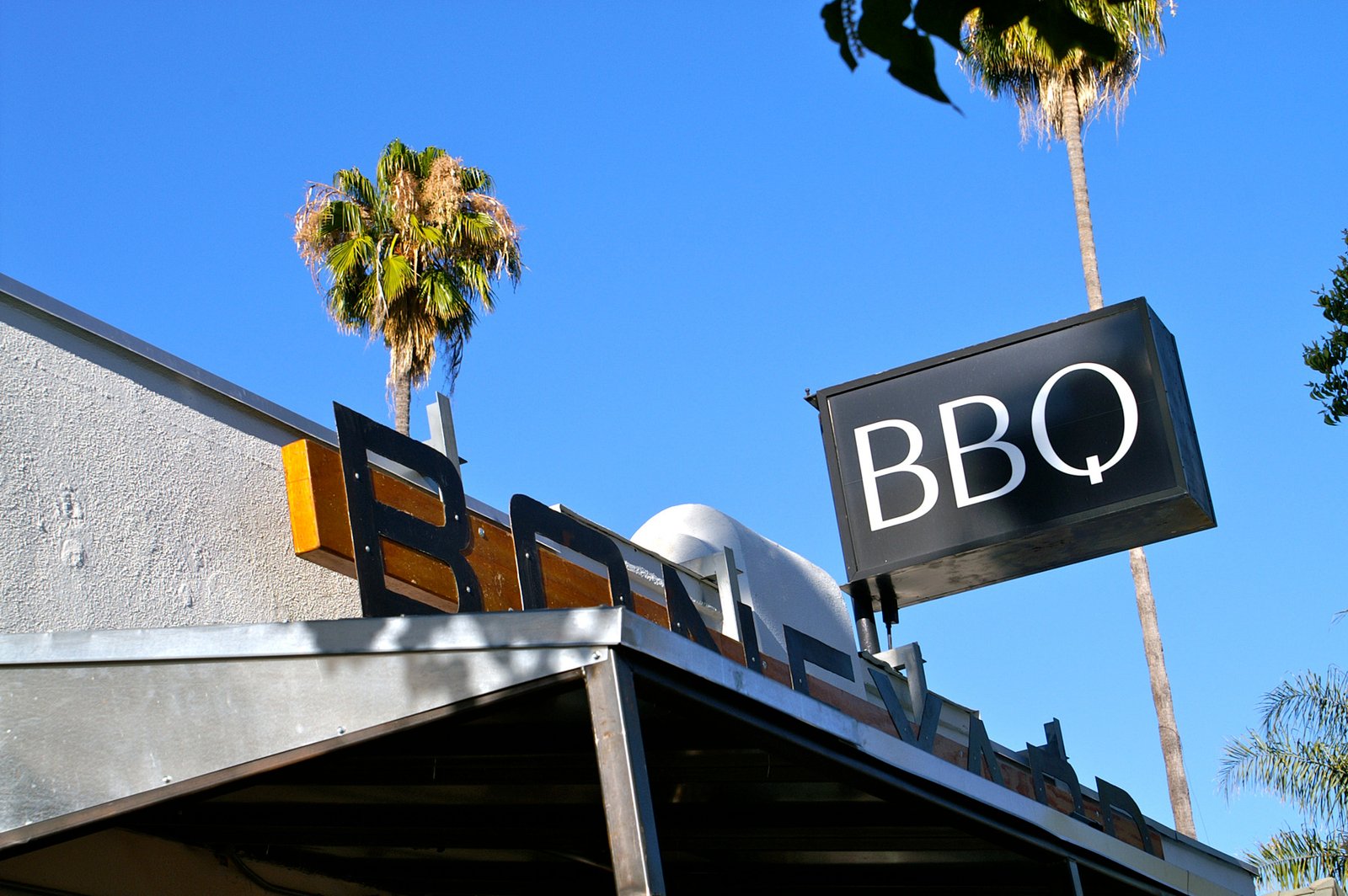 Boneyard Bistro: Round 2 Fight
Boneyard bistro is still the same great BBQ joint, with a few upgrades of course, 42 to be exact. The newly upgraded version now gives guests 2 options.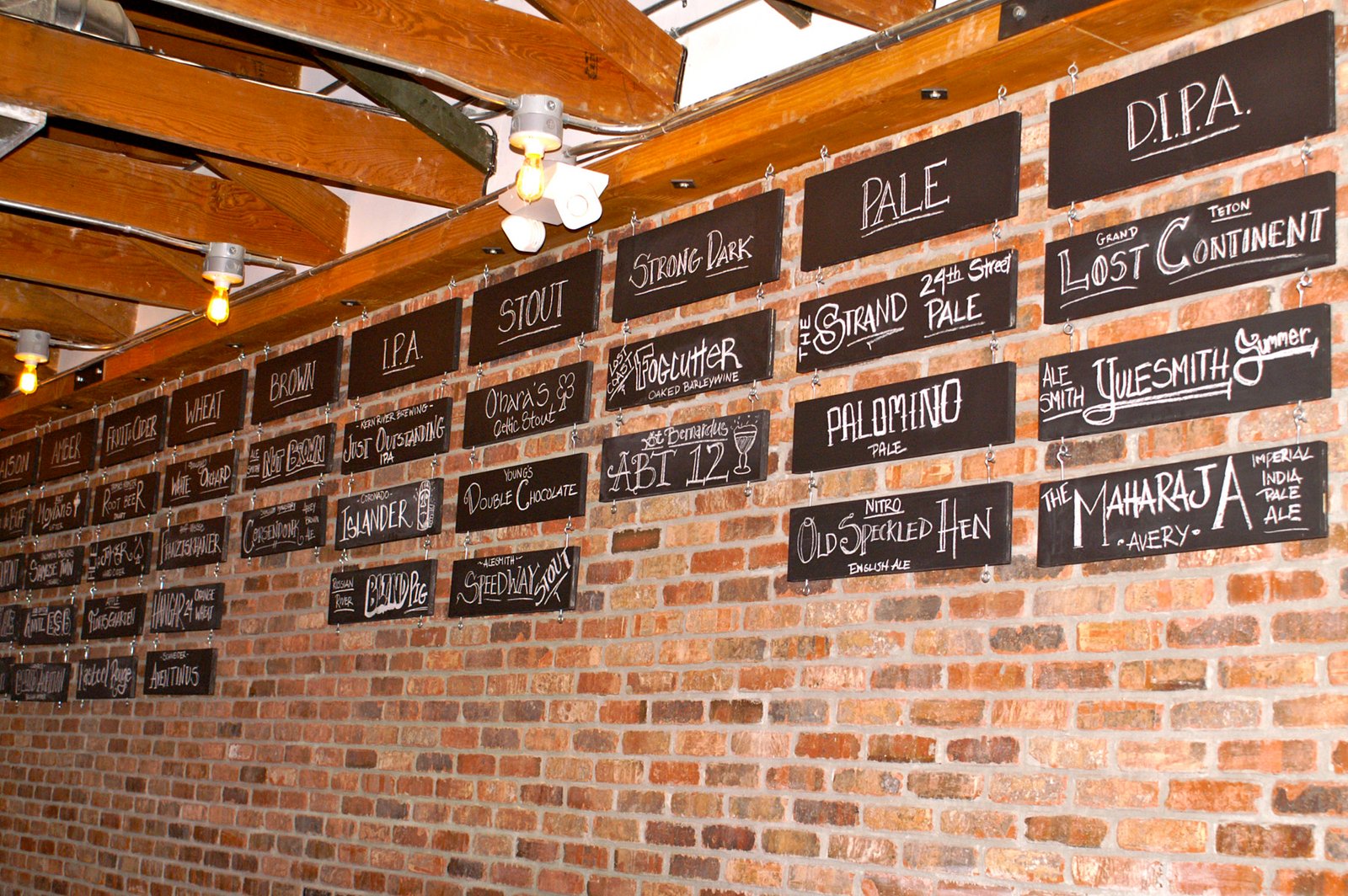 Behind door #1 lies the bistro lounge that people have come to love for the bbq platters, burgers and signature dishes, while the newly unveiled "gastropub lounge" is fully equipped with 42 draft beer selections(plus extensive bottled beer selections) and its simple yet adventurous bar menu is loaded with an array of BBQ inspired small plates interwoven with some more exotic bites.
Simply put, in recipe terms, Boneyard Bistro is now 1 part brew-pup and 1 part bistro. Boneyard is constantly making refinements. Don't be surprised if Boneyard, like the Door's tune starts "showing you the way to the next Whiskey Bar, " but for now beer and wine is what you will find and lots of it. And soon Boneyard will embody the "holy trinity" of liquid indulgence, "BBQ, Bourbon & Beer"
Atmosphere, Setting of bar:
It's hard to believe that it has been 6 months since our last visit, but time flies when you are having fun. Our last feature, Boneyard bistro| A Gastronomic Force to be Reckoned with covered the highlights of the Bistro menu so we were excited to experience the bar, it's libations and its vibes and its new menu.

We were seated the one and only community table front and center and one could say that this is the best seat in the house in the newly renovated space. From 42 beer taps and countless flat panel tv's this bar has it all and a menu that will knock your socks off.
Did I forget to mention, the beer flights(available in 4 kinds)?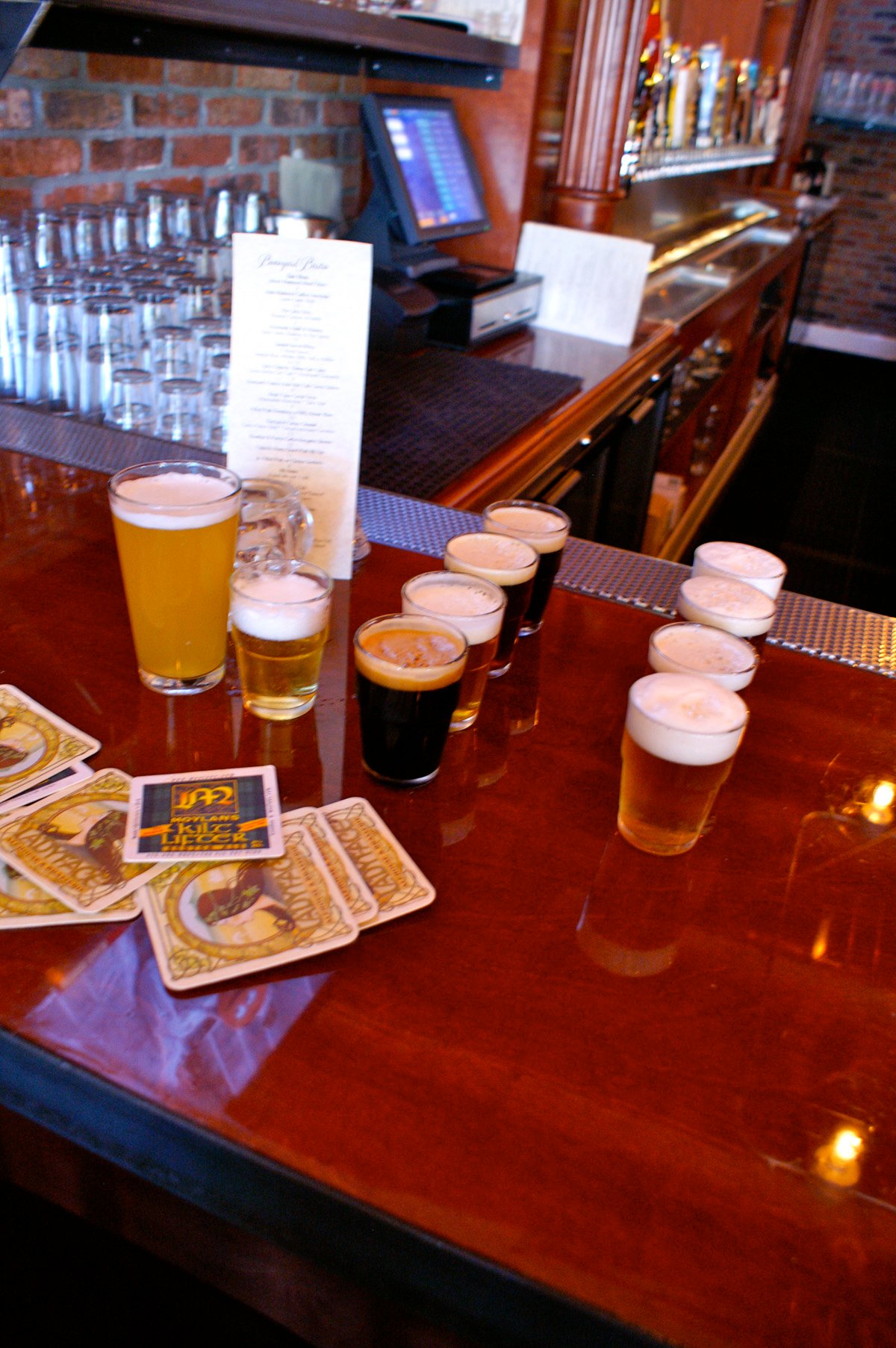 Order up some "Bacon, almond, brittle" and you are set, at least until you have a chance order your food.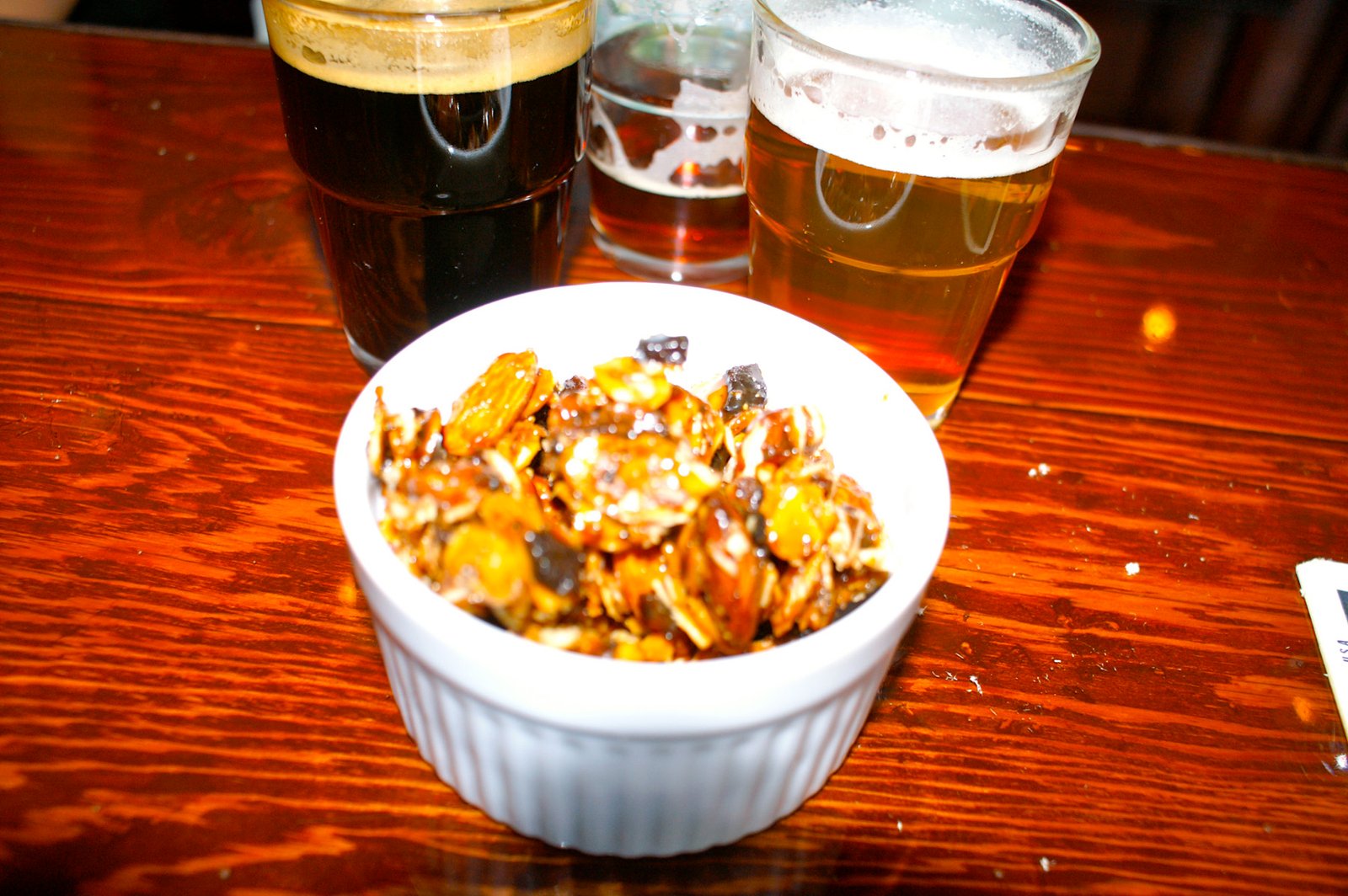 Questions about beer and food pairings, have no fear, brew-master Rory Snipes is on hand to guide you in your selections. He is the bar manager and decides what beers belong and which ones don't. Rory's beverage knowledge keeps Boneyard moving forward and makes them one of the only independently owned and operated brew-pubs in the San Fernando Valley.
Chefs brief re-intro:
Chef Aaron Robins(chef and co-owner) and his talented chef de cuisine, Nicci Piscitelli keep mashing things up at Boneyard Bistro. Each new addition to the menu is a cut above the rest. The talented duo knows how to make food fun and now guests have options ranging from small plates and brews to hungry man(woman) dinners.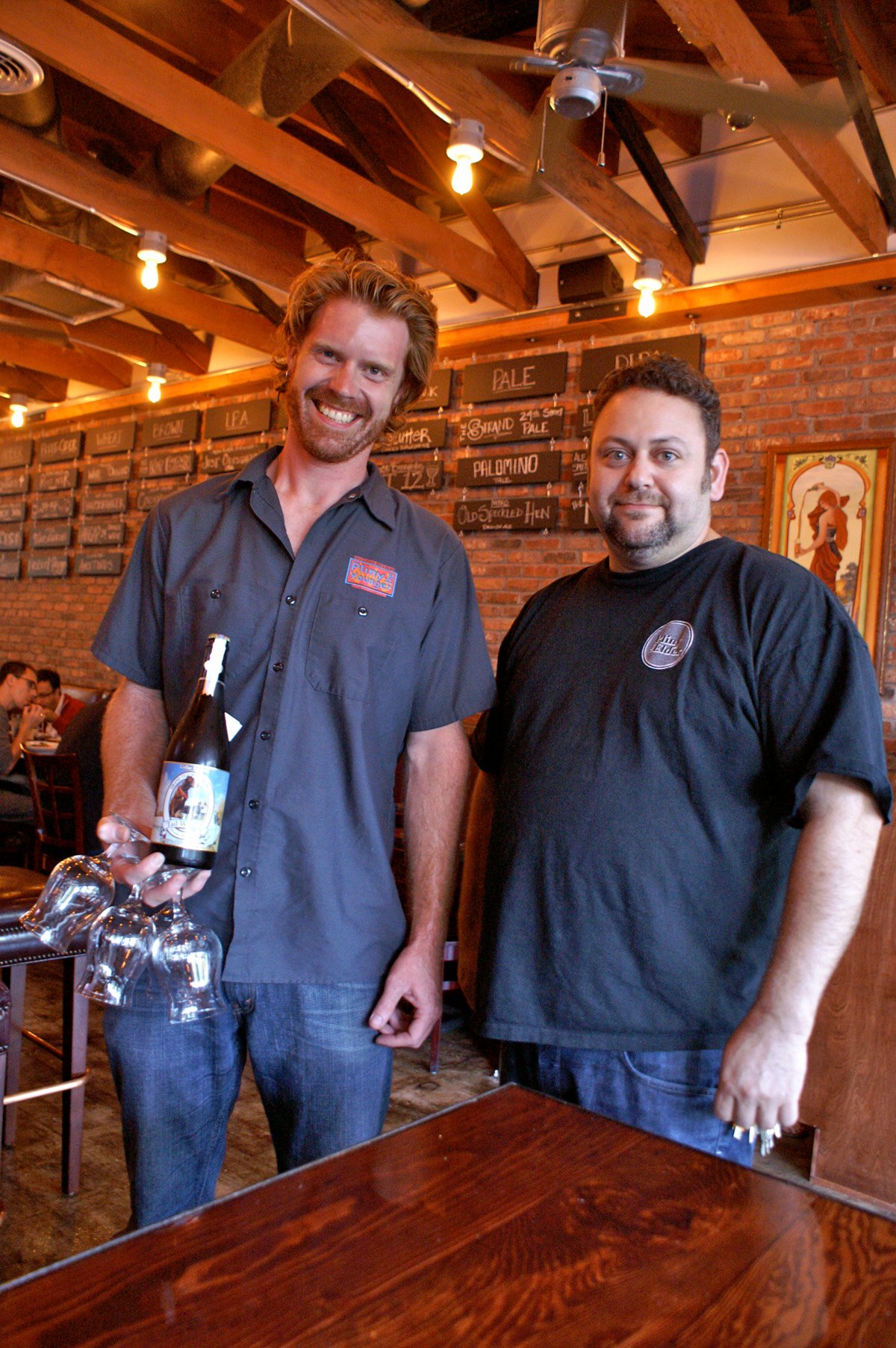 Bar menu tasting menu:
We could go into detail, but we will let the pictures speak for us:
Herb Marinated Grilled Artichoke w Lemon Garlic Aioli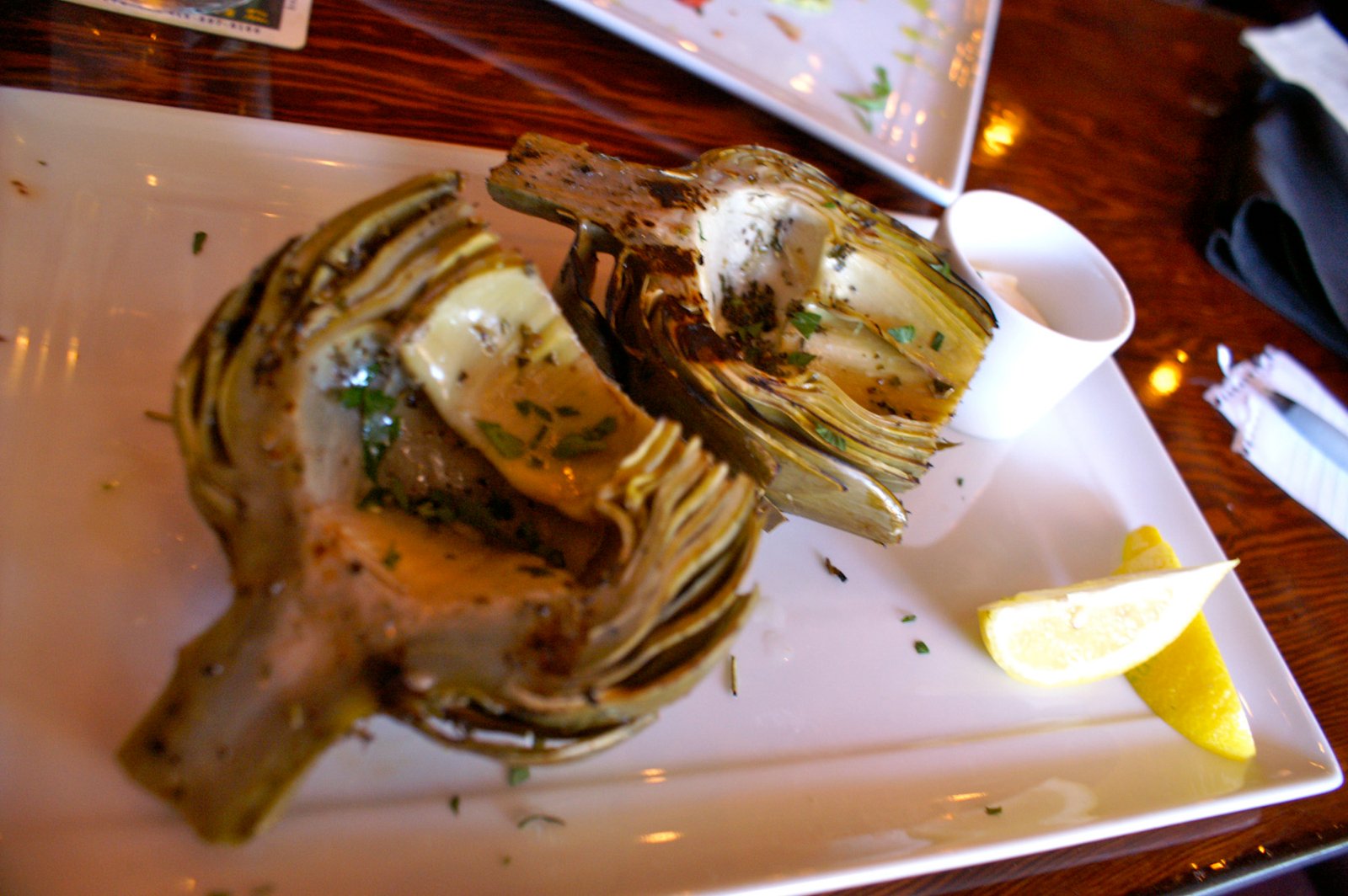 Hot Salty Nuts
Smoked Bacon Wings w 3 booze infused sauces
Jamaican Rum, Whiskey BBQ, SoCO Buffalo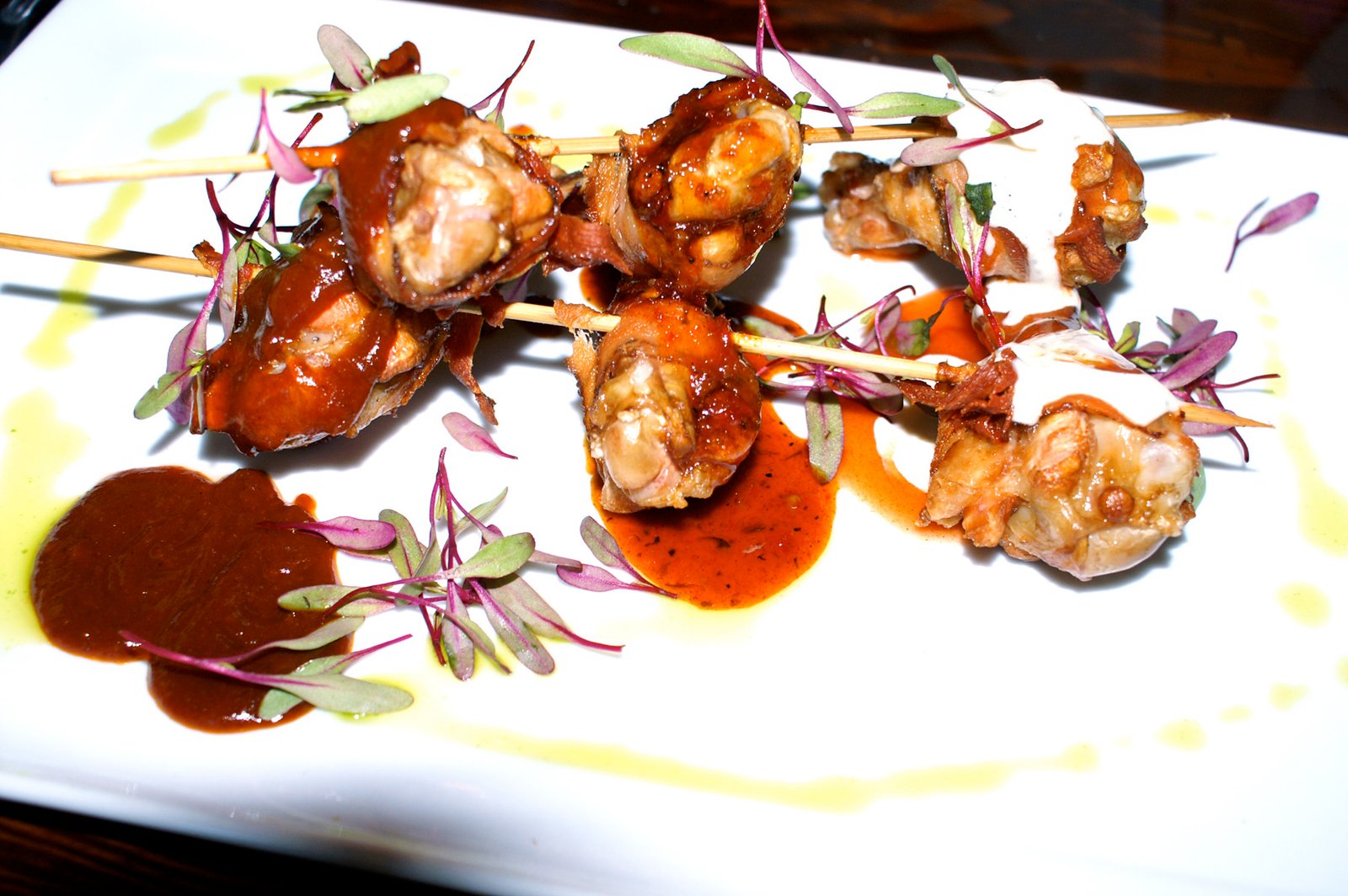 Spicy Chipotle Shrimp Grit Cakes
Cheesey Ancho Grit Cake w House-made Guacamole
Upon Request from our last tasting:
Boneyard's Famous Kobe Beef Chili Cheese Donuts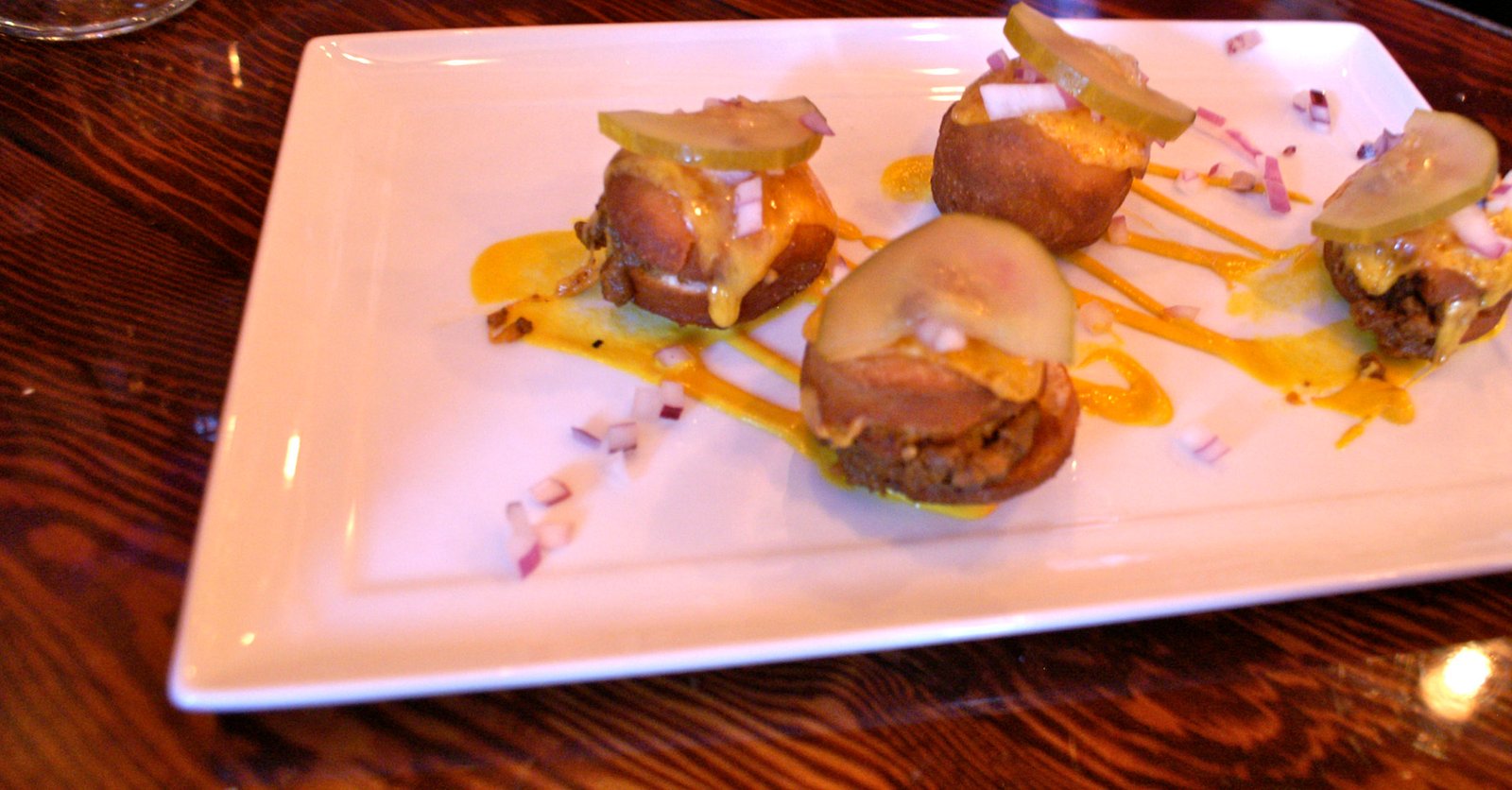 For the more adventurous foodies out there:
Ragin Cajun Gator Tacos w Horseradish Remoulade and Spicy Slaw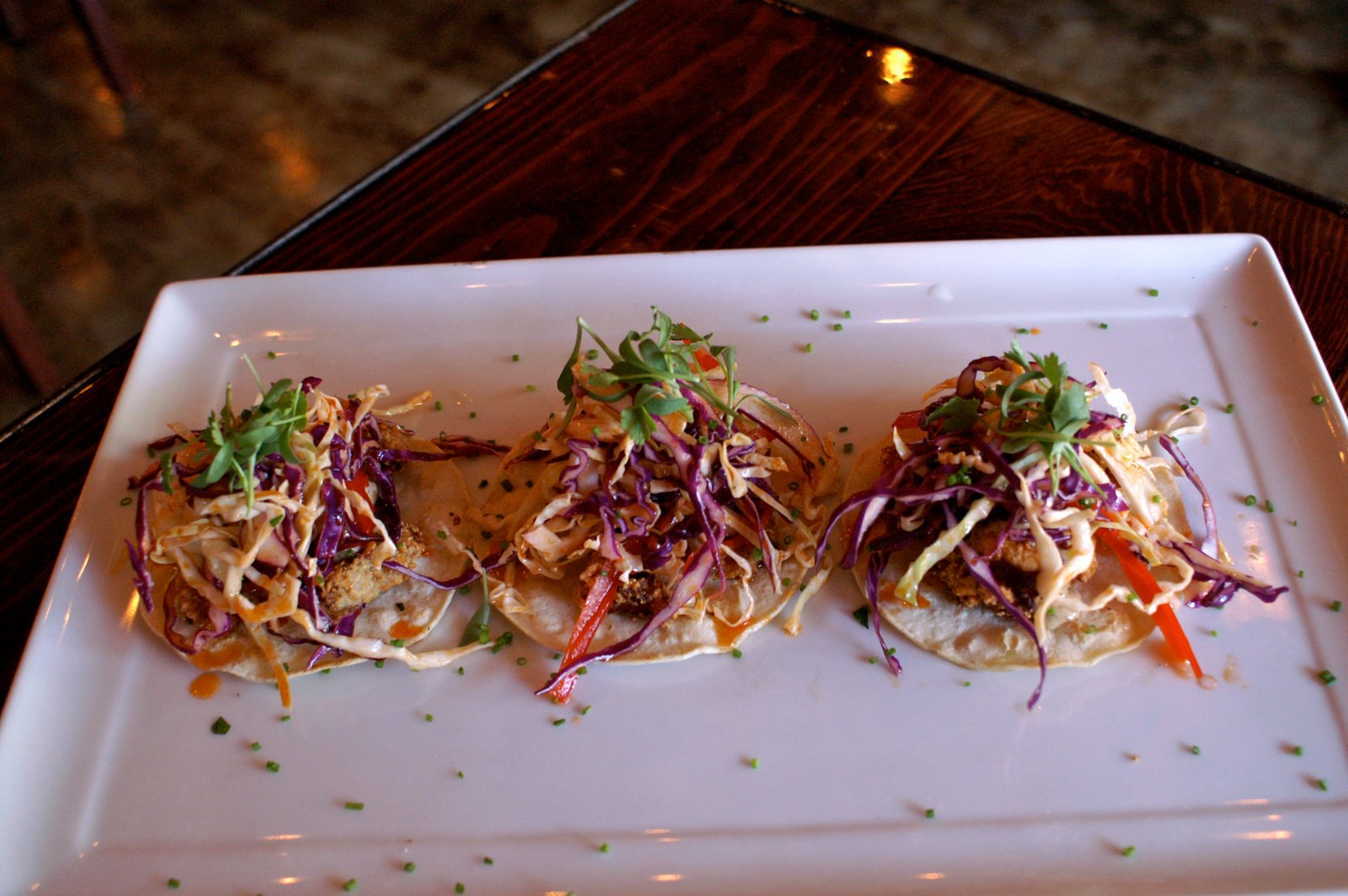 Bourbon & Porter Grilled Kangaroo Skewers
"The O.M.G." – Beer Battered Onion Rings * Chipotle Aioli * BBQ Sauce * Tomatoes * Onion *
Pickles * Applewood Bacon * Cheddar Cheese 18/21
(American "Kobe Style" Wagyu Beef)
A Happy ending(no massage parlor necessary):
A sweet end to a great meal: is what we get every-time we dine at BB and we continue to be blown away by the throwback comfort treats. And we thought you could never top "Nicci's maple bacon pecan cupcake", well at least this was the case prior to biting into an oh so, ooey gooey "Dirty Elvis" and a cold beer. Two Perfect meal closers.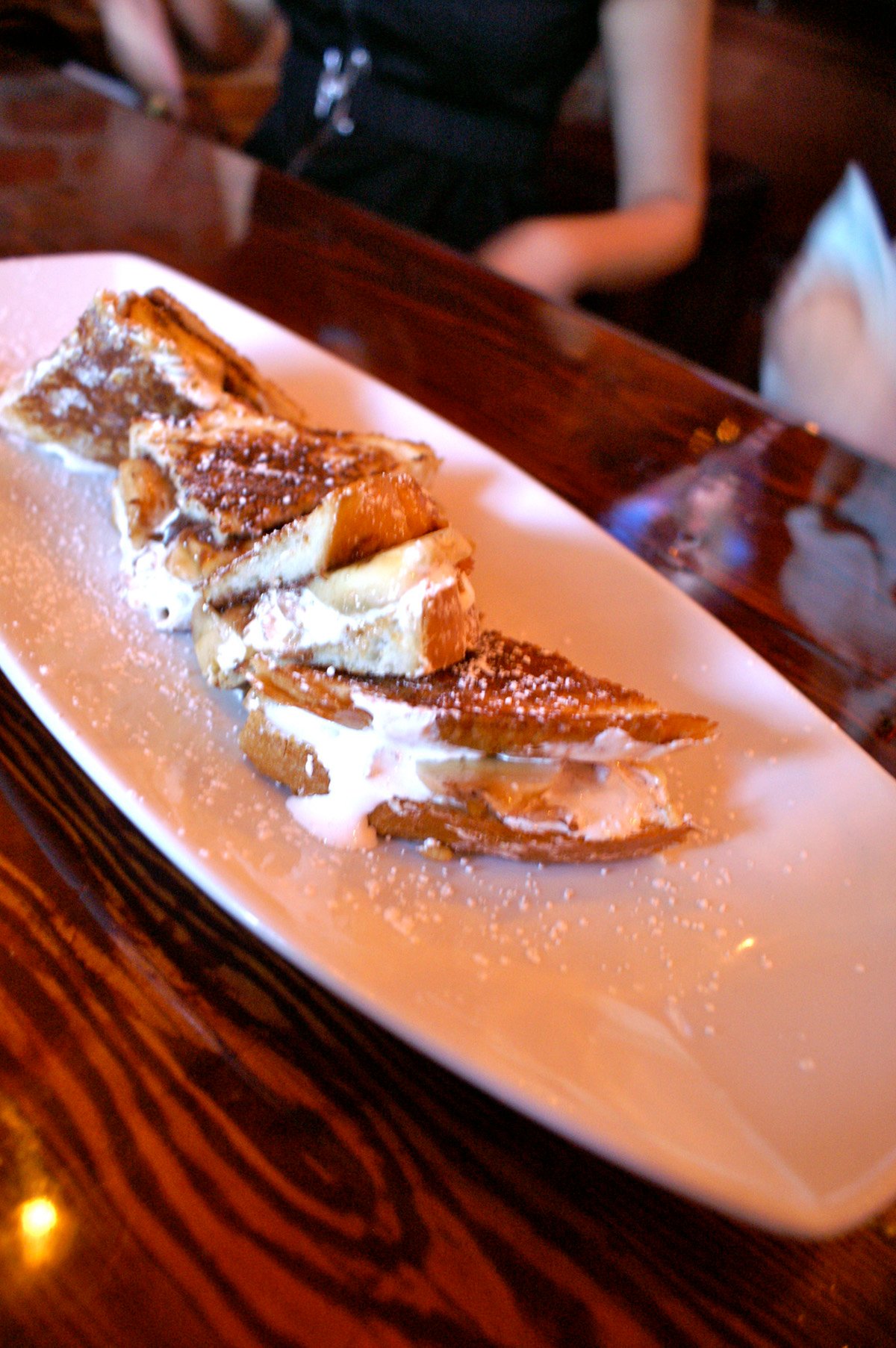 "The Dirty Elvis"
Nutella, Crunchy Peanut Butter, Marshmallow Fluff, Bananas & Bacon on grilled white Bread
Pair with a beer: Tail Waggin: Double white ale, 2010 cellar reserve
To Bistro or not to bistro, that is the question…..Bar, Bistro ….?(Beamer, Benz Or Bentley) I will take all 3 or in the case of Boneyard just the bistro and the pub. We will be back soon as writing this brings back such great memories.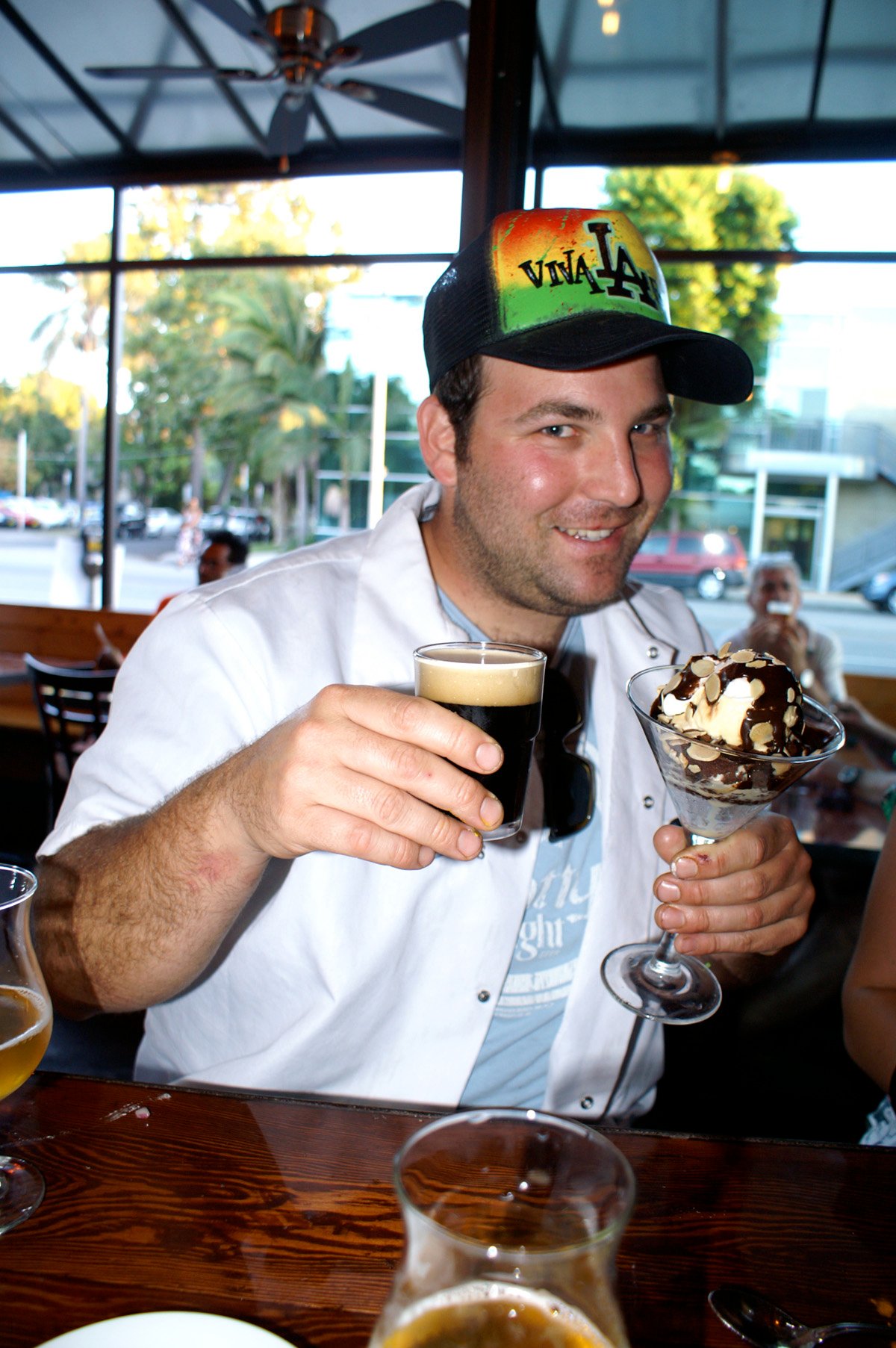 Boneyard Bistro

13539 Ventura Boulevard
Sherman Oaks, CA 91423-3825
818-
906-7427
http://www.boneyardbistro.com/