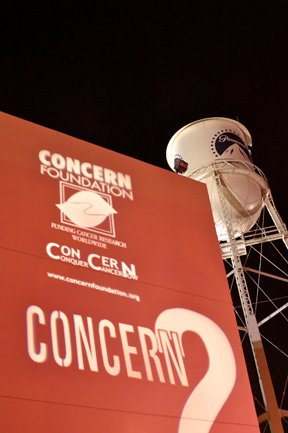 (July 10, 2010) @VivaLAfoodies.com Over 3,000 foodies converged on Paramount Studios, New York City back-lot for the 36th Annual Block Party; "Concern Under the Big Top", benefiting the Concern Foundation for Cancer Research, here in Los Angeles. The Circus themed event brought out over 50 of LA's Top Eateries, all showcasing what they do best: FOOD. A handful of beverage sponsors and catering companies rounded out the evenings palatable entertainment.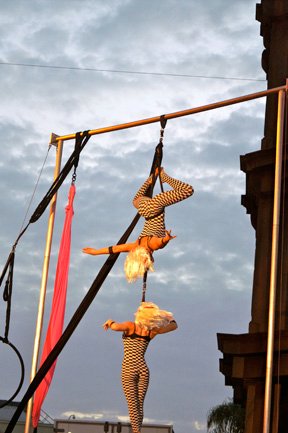 Additional stimulation for the mind, body and soul came from various activities. You name it, they had it. Whether it was casino-style gambling or getting your fortune read; to a massage from the on site spa, or just dancing your a-S off; it was not hard to have fun.


They even had "Carnie" rides(sorry guys,no Gravitron).


The Ferris wheel was a blast from the past and all i have to say is that thank G-D they didn't have the "Ring of Fire".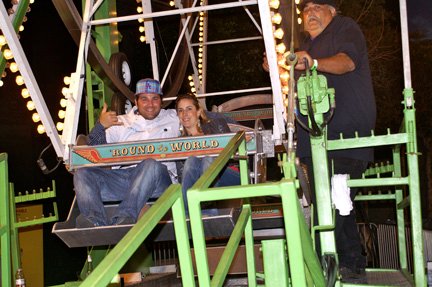 Stilt walkers and silent and live auctions along with a soundtrack provided courtesy of the Tom Nolan Band and DJ Layne completed the audible entertainment for the eve.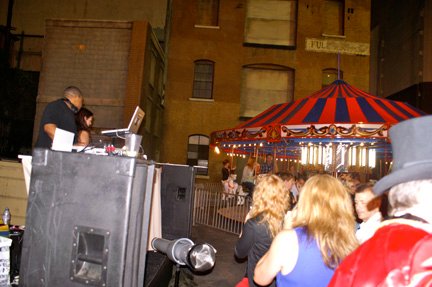 We ate, ate and ate our way down each block and every corner. From a tomato soup amuse from La Cachete Bistro, or Dominick's wild mushroom Arancini balls and ricotta fritters to Sushi bites prepared by the California Sushi Academy(of Los Angeles) our bellies had our fill.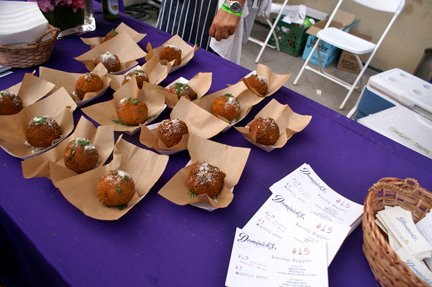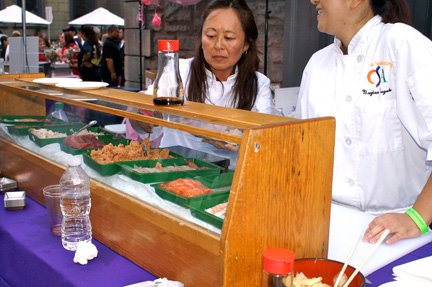 Mini-Corned Beef Sandwiches, coleslaw and new pickles from Factors Famous Deli and even a slab of Ribs from Mr. Cecil's were the standouts from the evenings savory selections.


Some sweets of notable nomenclature included xooro's(Sure-Oh) signature churro and "coconut cloud cakes" and "Big chewy cookies" from the girls from "The Bakelab".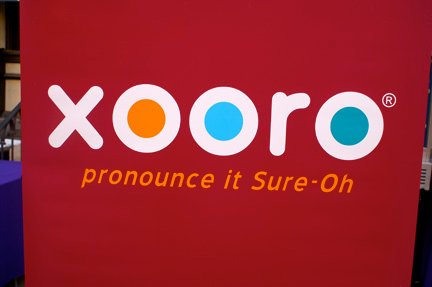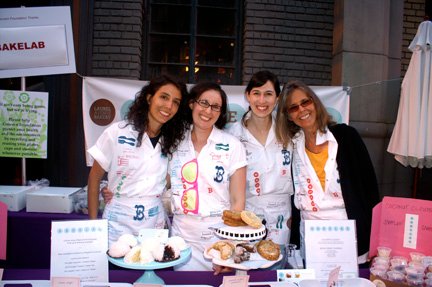 As a group the above vendors ensured that we would be full long before we could stand in the line at the Pink's hot-dog cart around the corner(Sorry Pinks, Next-time on LA Brea at 2am). A final sip of my Asahi beer and a shot of Limoncello from Ventura Limoncello completed the evenings consumption junction.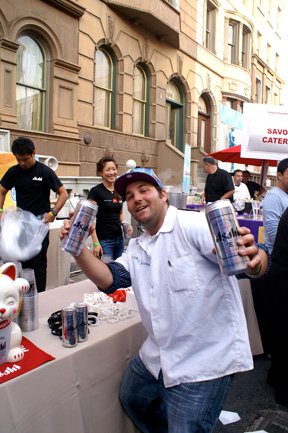 This successful event raised over 1 million dollars for future cancer research that will allow 42 researchers to work hard to find a cure to cancer. A special thanks goes out to our friend Jane Summer and Summer Communications for having us as guests to this great humanitarian event. An extra special thanks to Marissa and Loretta for showing support for the Concern Foundation. Angeleno's care about the issues and it shows.


To find out more about how to become involved with Concern and Concern2, please visit www.concernfoundation.org or call 310.360.6100.