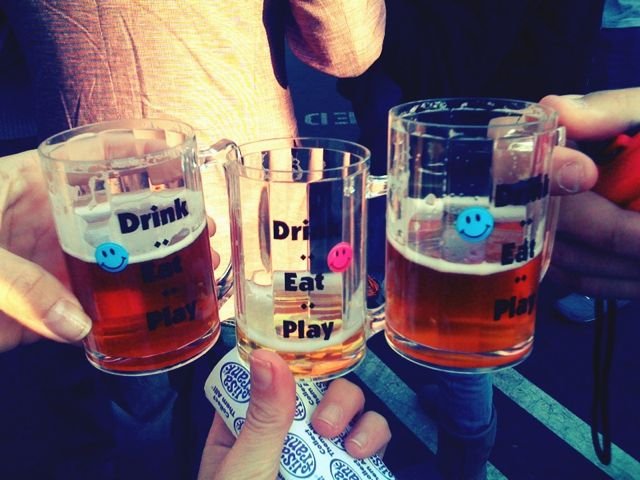 How does one find happiness on a lovely Saturday afternoon in the heart of Culver City? Well, look no further than Sony Pictures Lot for Drink Eat Play's LA Beer Festival. With 2 good friends in tow, we took to the studio streets for a "beer me" challenge. Happiness prevailed with Lisa Frank sticker's, New Belgium Beer Rangers, a Sublime cover band and one Tasty Meat Food truck. Here is a recap of my adventure down the Drink Eat Play's rabbit hole.
First stop: Drink me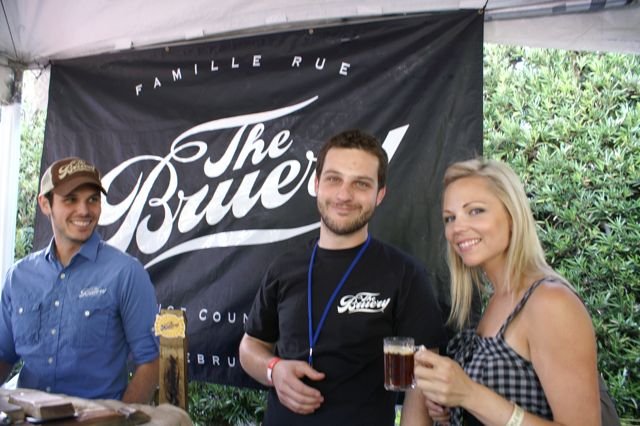 Our first pour was courtesy of the guys at the Bruery. This small craft OC brewery showcased their extraordinary beers created based on their experiences with flavor. Indeed gentleman, you got the flavor just right. Allie demonstrates perfectly how to get your first sip on with their beer, Mischief. A hoppy golden Belgian-style ale, this complex and shenanigan filled brew has a mix of fruity notes, such as ripe melon, pear and some spice. Now talk about hijinks boys…
Everyone loves a bad boy...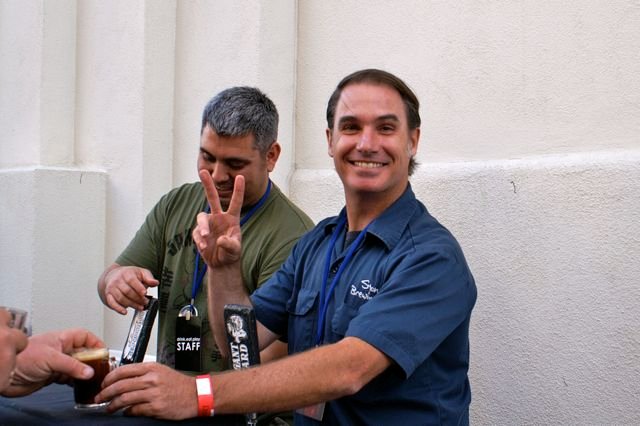 How could you not? Especially when I'm talking about Stone Brewing Co. and their king of them all, Arrogant Bastard. This brew comes with a bite so be warned that you may leave with a shiner on your face if you don't button your lip after a few sips or bottles of this dark brew.
Happy shiny people holding beers…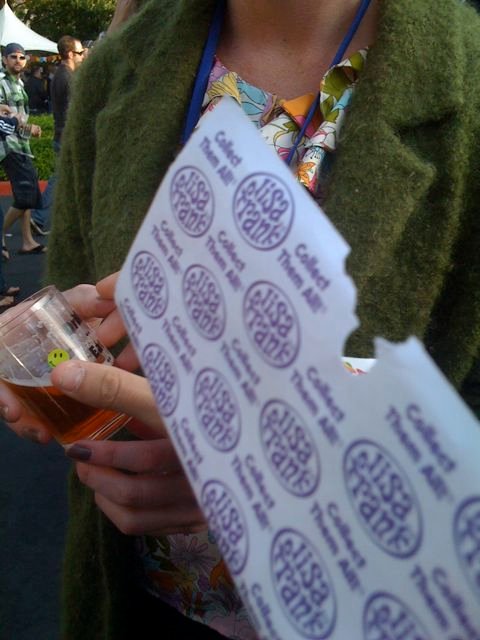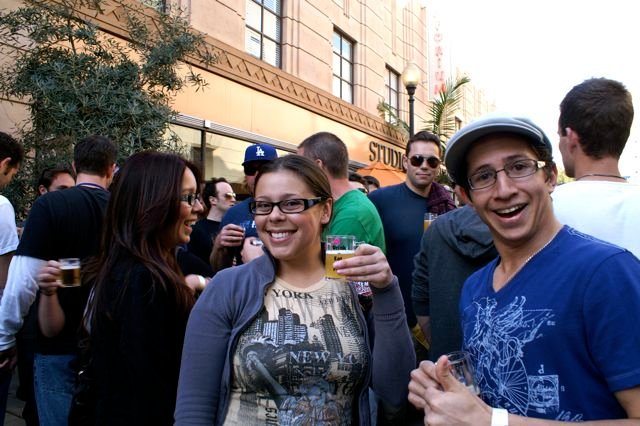 In honor of the day, Brian helped me pass out Lisa Frank stickers. Smiles all around to those that were on cloud nine tasting classic brews from Sierra Nevada to Bear Republic Brewing Co. Still searching Lisa Frank, find her here at: whereislisafrank.com.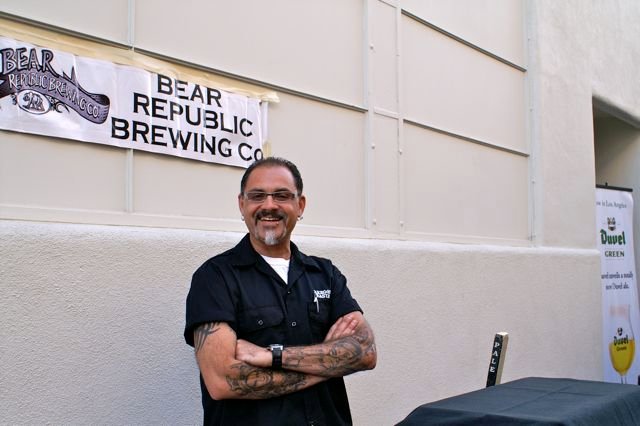 Time for a Tasty break…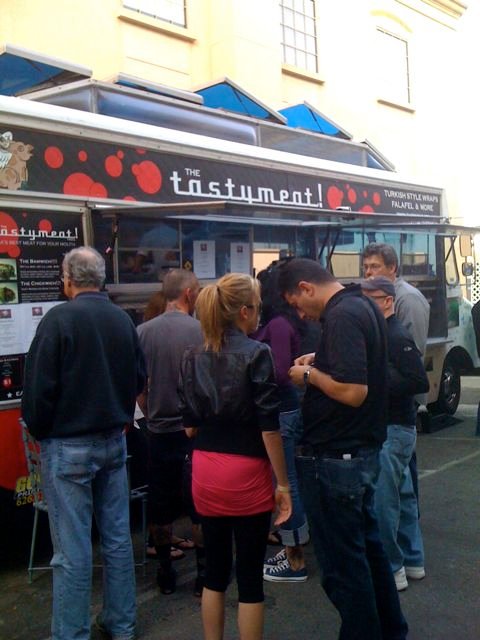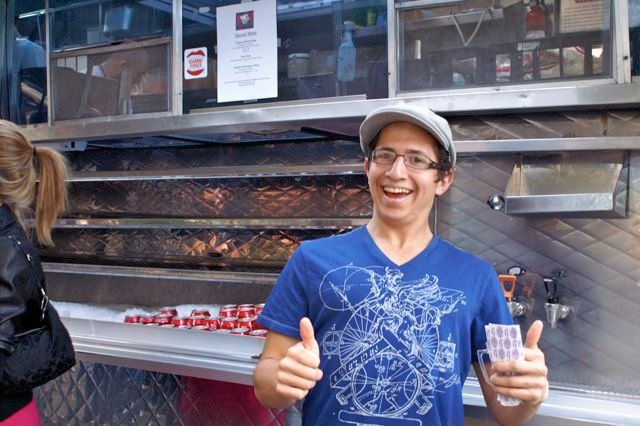 After a few sips, here and there, Brian, Allie and I made our way to our friend's at the Tasty Meat food truck. Amy and her husband, Maxson, kept the brew enthusiasts and some drunkos, happy with their delicious feta fries and turkish wraps. A little hint, definitely try the grilled cheese wrap. This one will have you screaming for seconds.
One of them was a male and the other 2 were females. God only knows what they were up to…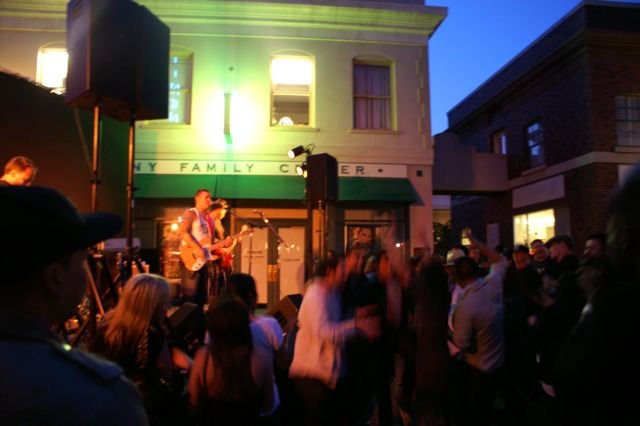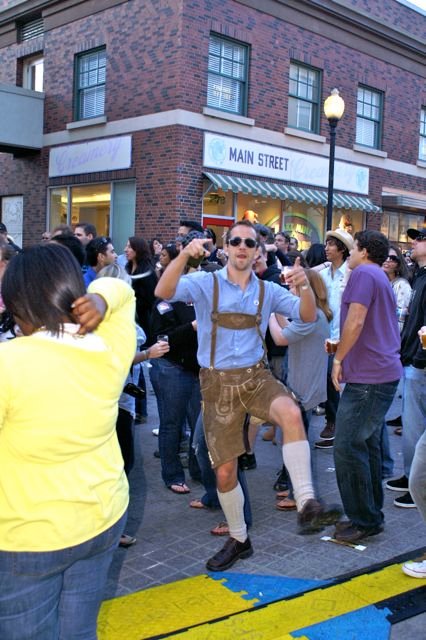 When you've had a few sips, the next thing you most desire are some great tunes and Drink Eat Play did just that. They found the perfect match for their second session of the LA Beer Festival, the Sublime cover band: 40oz to Freedom. The crowd was dancing, enjoying the occasional moshing and sing-a-long while others along the studio avenue were chanting along to Bradley's everlasting lyrics of what I got. Definitely check them out at Tributefest, May 1st.
Rangers, mount up!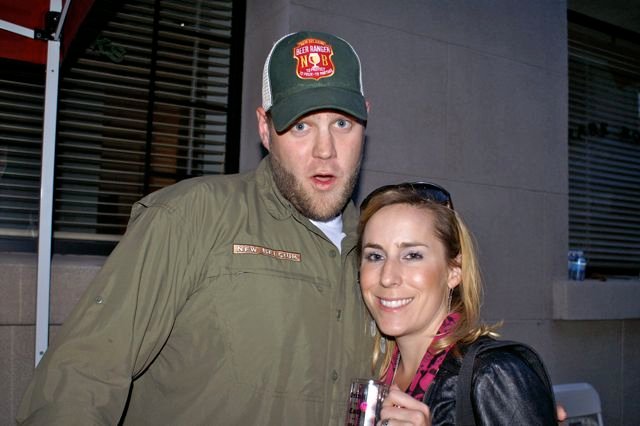 The hunt was over when we found our good friend Dallas Byerley manning his post at New Belgium's tent. Dallas poured the best beer of the night, Lips of Faith. This earthy toned beer is filled with hints of mango and lemon verbena. Representing both southern Belgian and northern French countrysides, it's fruit-like character will having you begging for more. Second prize goes to their Ranger IPA. This newbie is destined to be a classic for years to come!
Funniest moment goes to…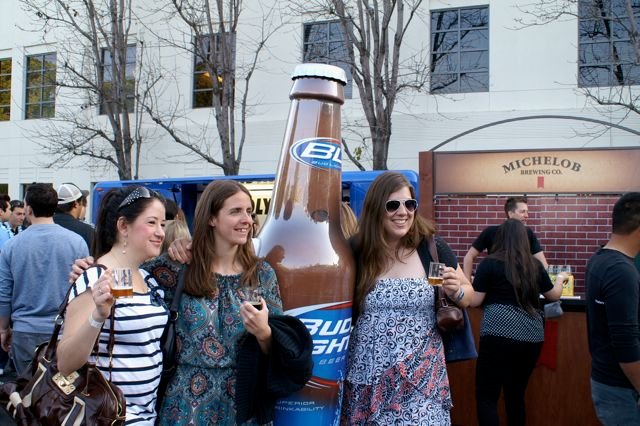 All those people who got their pic with the Bud Light dude. Out of all the tasty beers out there, you go for Budman. Awesome, you would even make Homer Simpson proud.