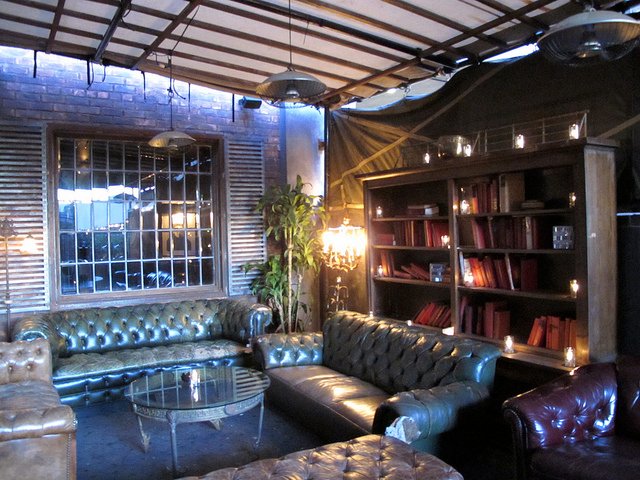 Bottlenotes, Los Angeles, The h.wood 8.19.2010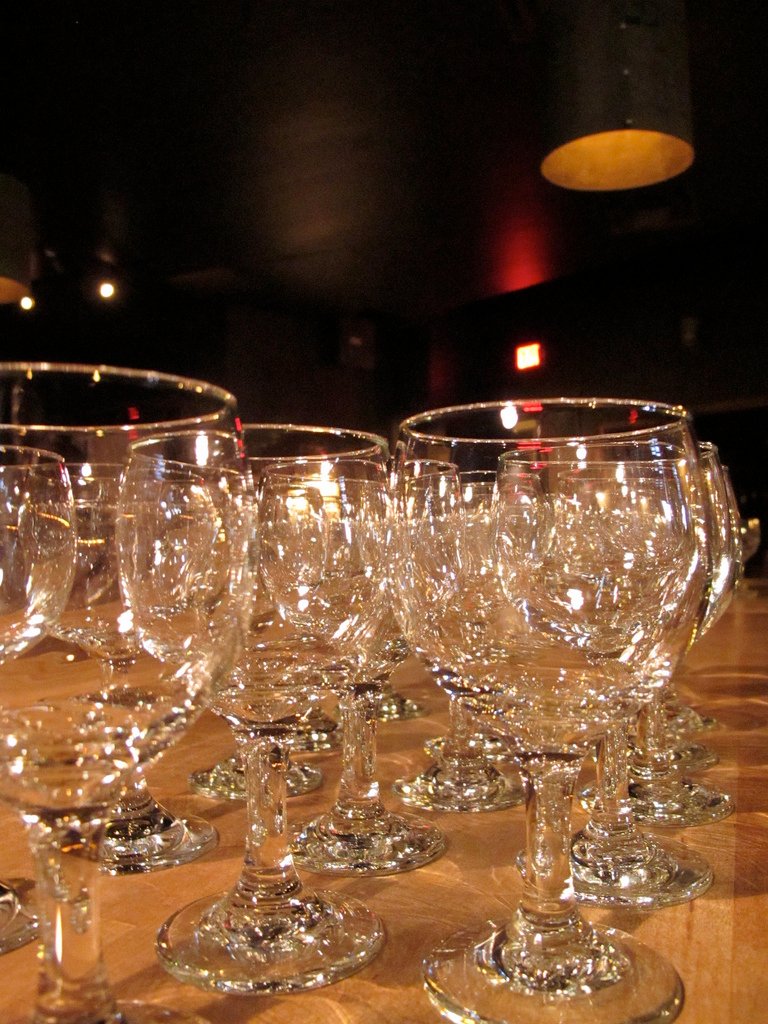 What is?, "Around the world in 80 sips":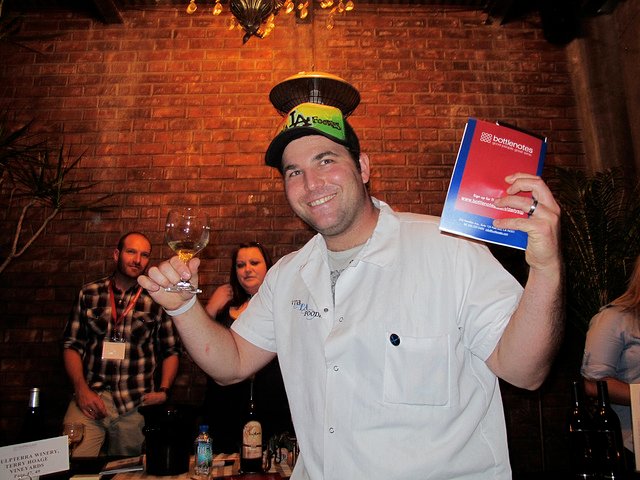 VivaLAfoodies was fortunate to have been selected to attend "Around the World in 80 Sips™ Los Angeles, Wine Tasting by the Bottlenotes online community last month. The event was put on as a way to bring together 20-30 year old wine aficionados and over 80 wines from Austria, Australia, California, France, Lebanon, New Zealand, South Africa and Thailand for a night of networking at a hip Hollywood ultra-lounge, the h.wood.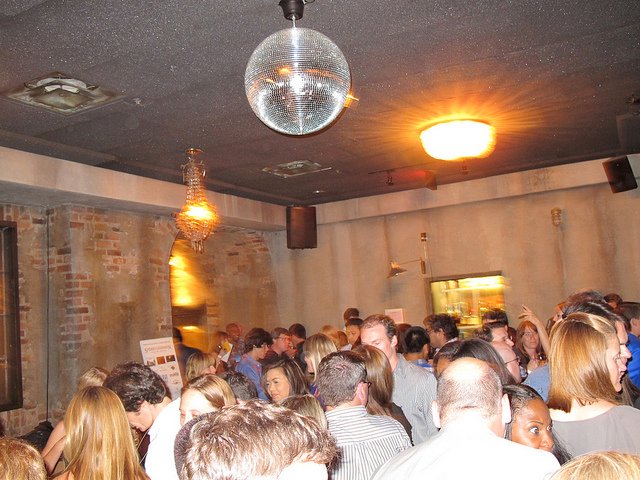 About Bottlenotes 
"Bottlenotes is dedicated to educating and entertaining our wine enthusiast members via four primary channels: Bottlenotes.com, The Daily Sip™ email newsletter, and Around the World in 80 Sips™ events, and as of September 2010, Bottlenotes Mobile (iPhone app). Bottlenotes aims to be the first stop for the Millennial Generation (20 & 30-something) wine consumers interested in learning about, sharing information about, or buying wine.  Launched in March 2009, The Daily Sip™ is a daily email newsletter about all things wine. Like a"Daily Candy" for wine, it is received daily by over 125,000 wine enthusiasts nationwide. For its combination of online editorial content, large-scale consumer wine tastings events, and its Web 2.0 website, industry insiders consider Bottlenotes the "Wine Spectator" for the Millennial Generation."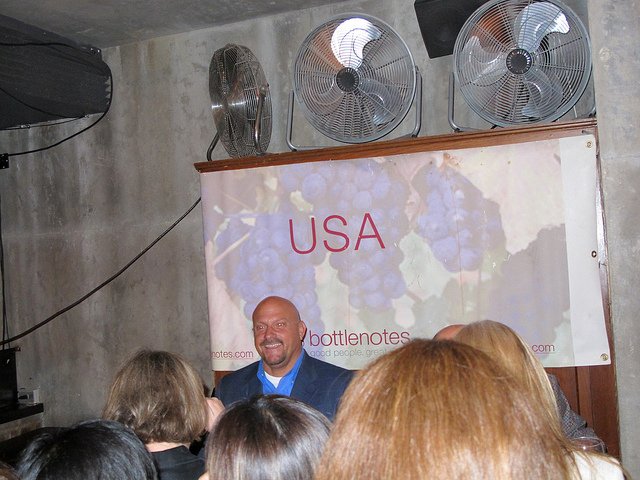 I could'nt have said it any better and that is why they do what they do so well.
And in the spirit of Bottlenotes, you just never know who you will bump into while mingling in-between sips. To our pleasure, we ran into our good friend Dan Silberstein from DrinkEatPlay.com and traded some good conversation about wine, food, festivals and events in Los Angeles. We relished in the latest endeavors, from Dan's "Drink Eat Play" food and beverage events to my latest foodie finds from the latest and newest food trucks, restaurant industry chatter, catering and what our mutual food bloggers have been up to.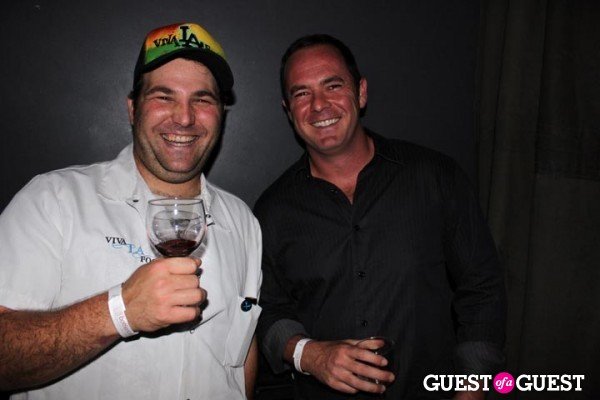 Also mingling in the mix were fellow foodies, Greg Henry from Sippity Sup and Amir from the Duo Dishes.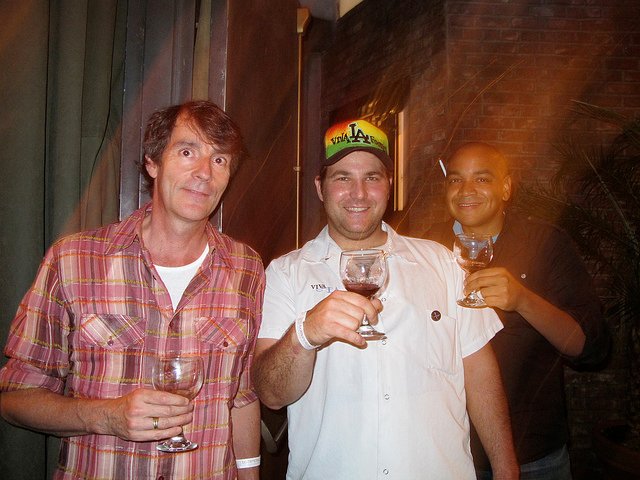 We all had a few moments to toast to the "Good Life(Thanks Kanye)" and give thanks for our successful sites.
Location/Venue description:
The h.wood is a vintage chic Hollywood ultra lounge supper club conveniently hidden in the shadows of the infamous and landmark Hollywood and Highland complex and situated next to Madame Tussauds at the intersection of Hollywood and Orange Drive in Los Angeles. Essentially a modern Speakeasy without the Moonshine.


The Setting: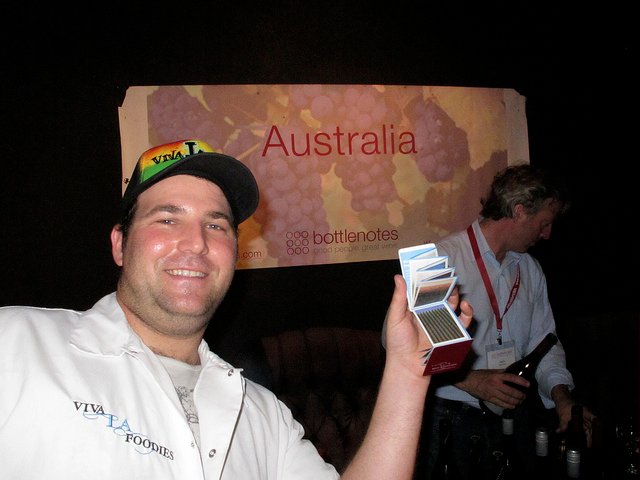 With three large wine rooms all dedicated to the featured countries of the evening gave guests a virtual trip "around the world" from California to Australia, the Middle East and back again. No passports required. The DJ kept the Vibes nostalgic to the crowd spinning everything from Q Lazzarus's "Goodbye Horses" to USHER and Katy Perry's latest top40 jams. Like a record, she kept things spinning right round all night!
Sponsor mention:
Fiji water to stay hydrated between sips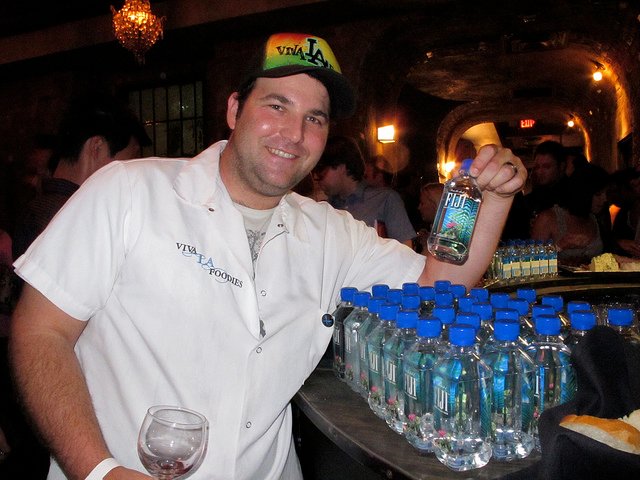 Panevino Food for Wine– Creator of delicious, artisanal breadsticks.


Non-Profit Beneficiary:


March of Dimes – The leading nonprofit organization for pregnancy and baby health.
The h.wood lounge
Just to name a few.
A recap of our favorite wines:
Billy Joel said it best…"A bottle of white, a bottle of red Perhaps a bottle of rose instead" from the infamous tune, Scenes from an Italian Restaurant.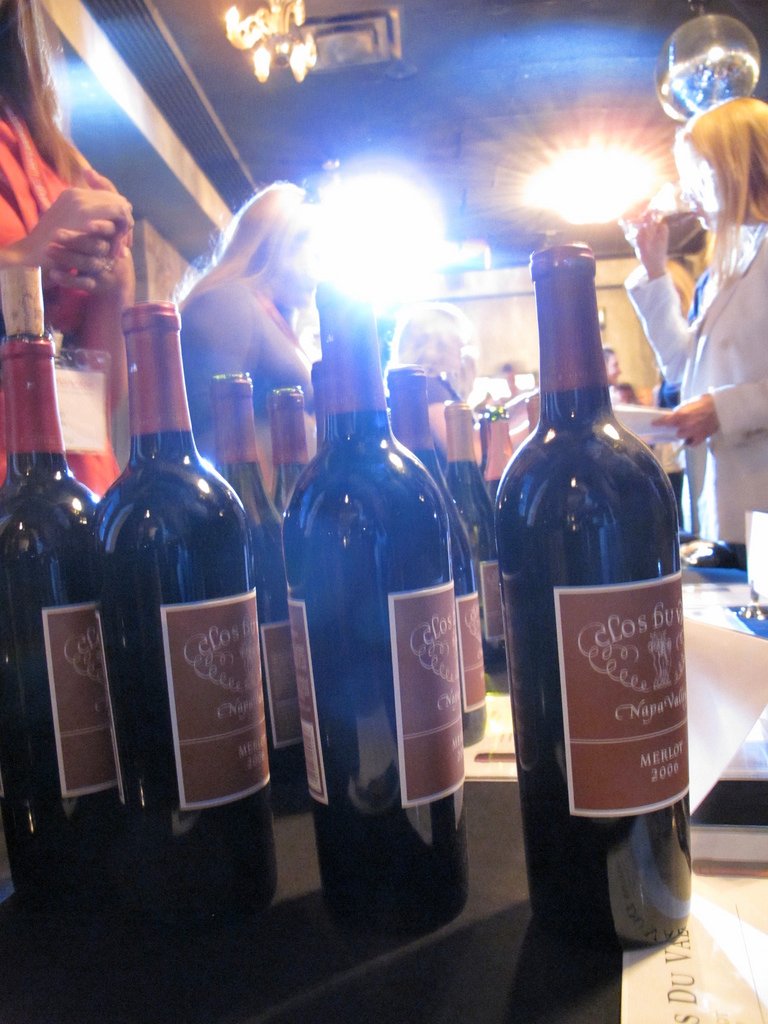 USA


Clos Du Val Stags Leap District Cabernet Sauvignon 2005
Stags leap district- Retails for $70
Factoid:
This 3 mile sub section of Nappa produces some of the best Cabernet's with a climate similar to Bordeaux, France. Clos Du Val is part of the original wave of wineries in the region and one of
27 wineries located in stags leap.
Australia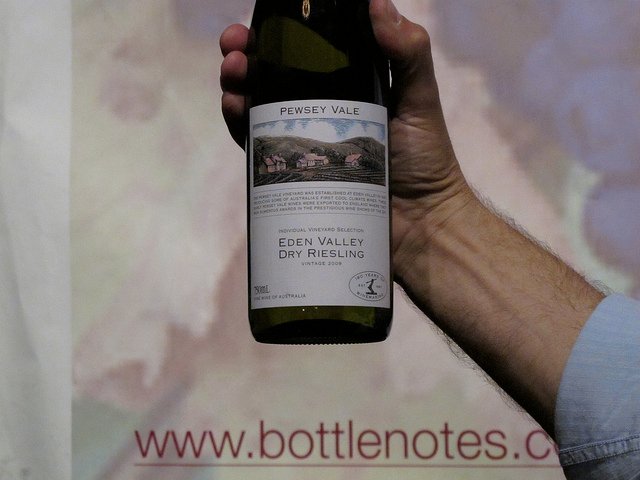 From the land down under come Pewsey Vale, Eden Valley Riesling 2009 $17.99
Factoid: Reislings are dry in Austrailia instead of being sweet like they are typically in the US.
Wild Rock Elevation Sauvignon Blanc 2009 $15.00
New Zealand
Nice and light for a spritzer cocktail
And to our Surprise… Barokes(convenient wine) in a can hit the spot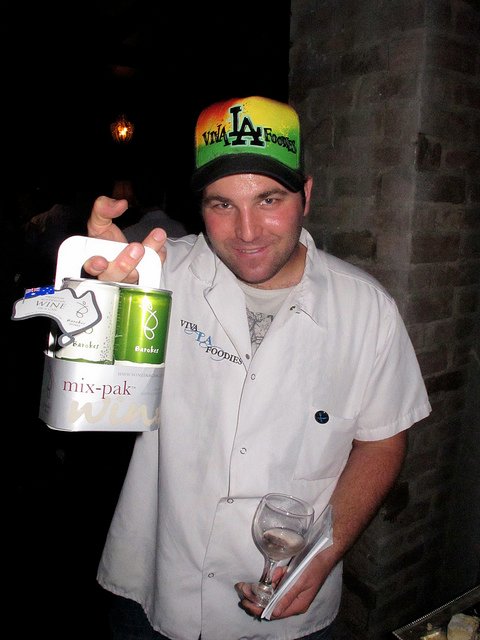 We suggest the mix pack so you can find your flavor. Think of it as a grown up red-bull-esque libation for adults.
What's your flavor?:
"Bubbly" Chardonnay
"Bubbly" rose
"Bubbly" Cabernet shiraz merlot
Wine:
Chardonnay,Cabernet.Shiraz, Merlot blend
Night Cap:


From Figs and fog(Humbolt that is) Cheese and Wine showcased the best of the best. From the Nappa Valley, Austrailia, New Zealand, France and the Middle East, there was a flavor and a vintage for everyone. 30 somethings have refined pallates and we can say hands down that Bottlenotes and it's "80 Sips" events have been great success and will be around for years to come.


Special thanks to Caitlin Monaghan for having myself and Photographer Lisa Robinson from Stone Orchard Pictures as guests. Lisa, you took amazing images and your artistry always translates through your lens. We also have to give a shout-out to "Guest of a Guest" photographer Jessie from "The Pretty Creatures" for providing us with a few additional candid shots of Lisa, Dan and myself making our rounds.


We are thirsty for more great events from the Bottlenotes team, but this bottle of Fiji will quench things for now!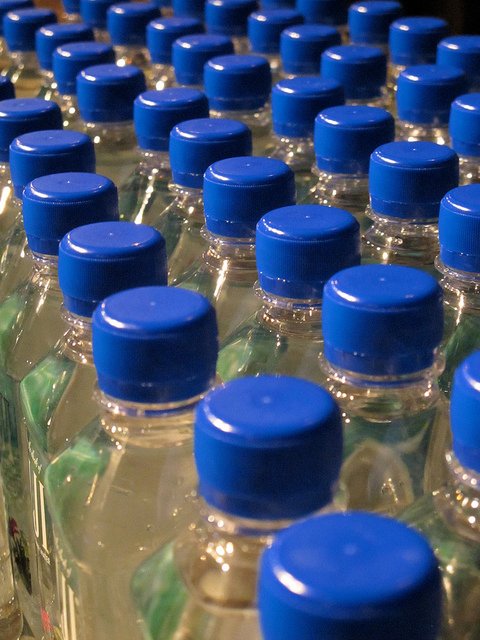 h.wood,
1738 N. Orange,
Los Angeles CA 90028
Fan up with Bottlenotes "Daily Sip" Newsletter on Facebook here
Follow Bottlenotes on Twitter