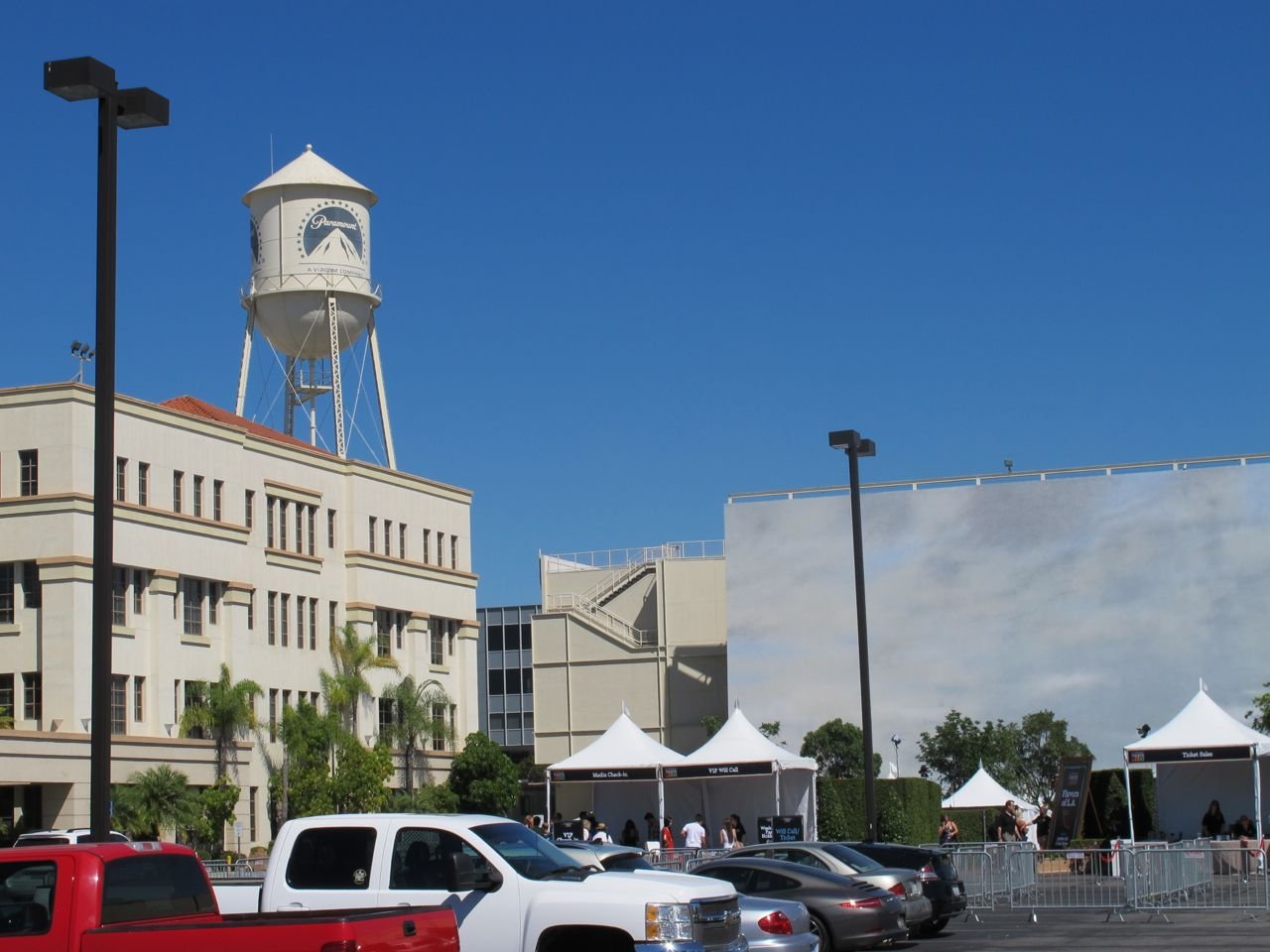 By Adam Rubenstein
LA's die-hard foodies sought refuge from the Labor Day Holiday travel madness by embarking on an epic culinary holiday travel alternative in Hollywood's own backyard located at the infamous Paramount Pictures Studios back-lot where the Taste LA festivities took place all weekend long. Beautiful weather and hundreds of LA's top restaurants and bars were dishing out their best bites during the 5 Los Angeles Times, "The Taste" events.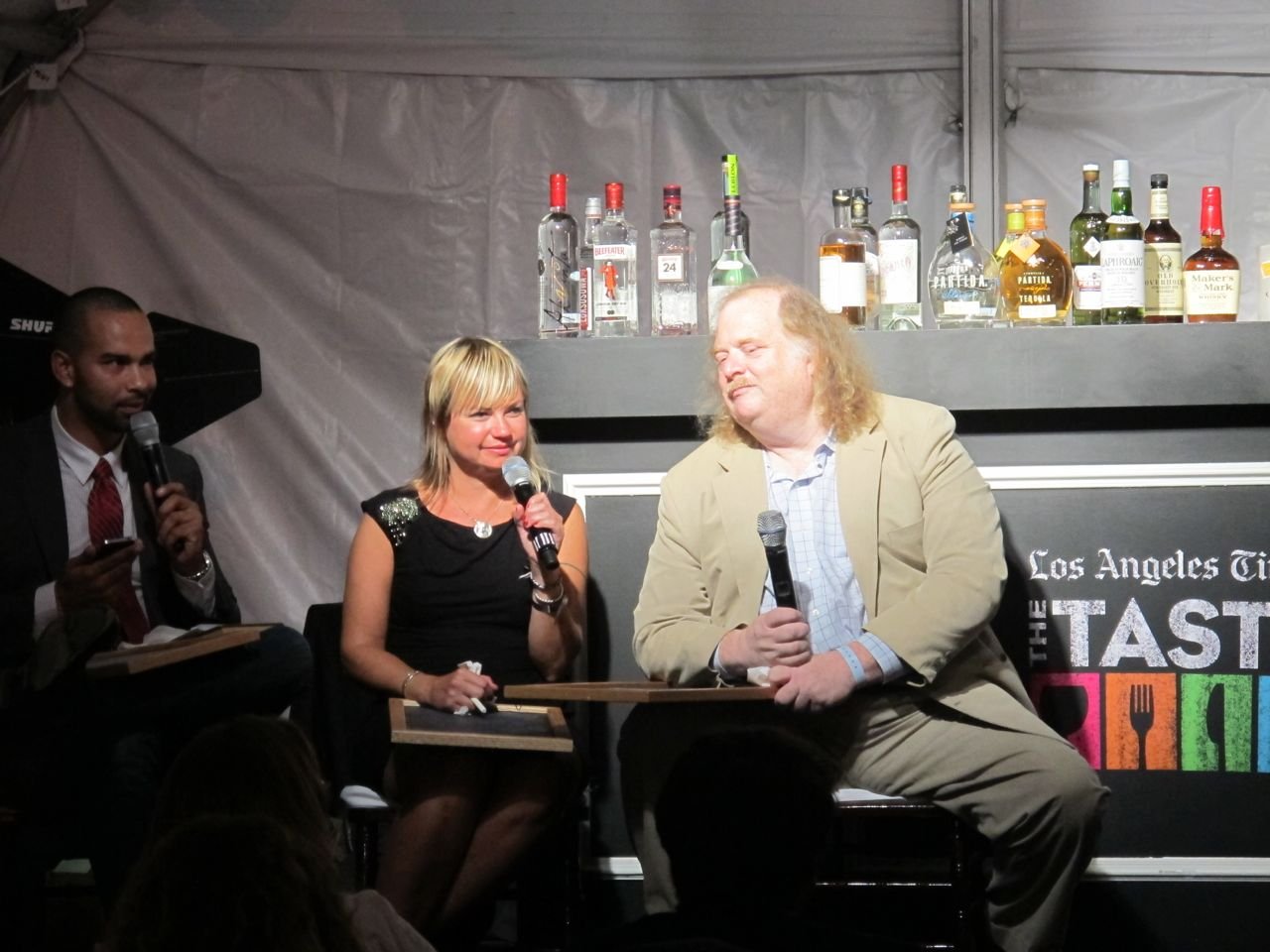 With far too much ground to cover during the weekend long epic tasting adventure we wanted to dive into the "Flavors of LA" event curated by LA Times Restaurant critic Jonathan Gold and Evan Kleiman, Chef, Author and Host of KCRW's "Good Food".
Our coverage includes our favorite multi-cultural authentic bites that best represent our cities diverse melting pot in both the "street food" and fine dining landscapes that Angelinos have come to know.
The Sips: 
Coffee Bean and Tea Leaf
To get the pre-labor day party started and the proper caffeine buzz to cover the event within the two hours we allotted, we headed over to our favorite corner coffee shop and woke up with a jolt of Espresso from the all new CBTL home brewing system by Caffitaly.
Veev Acai Spirit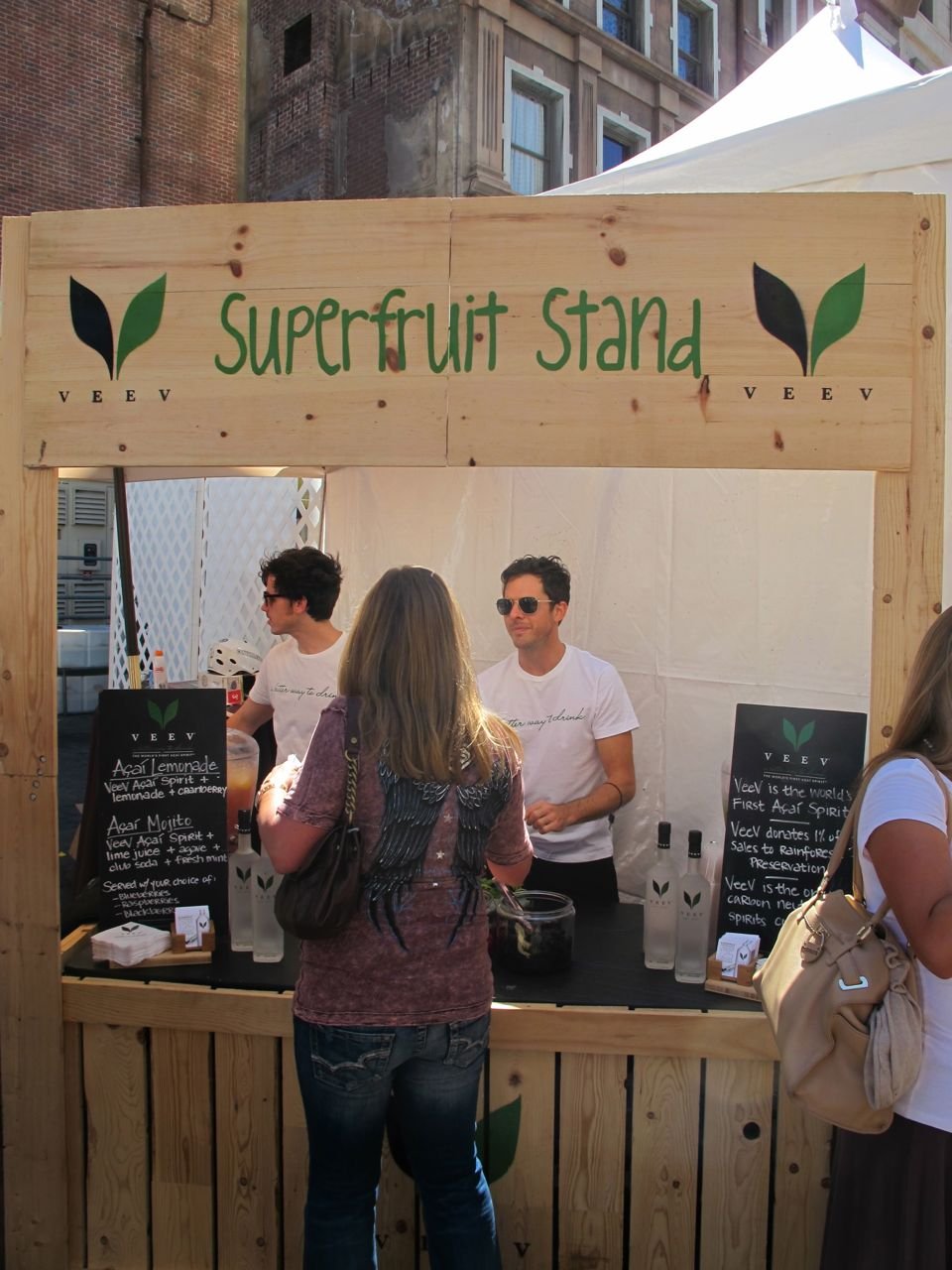 Veev's "Farm to Glass" "Mojito" is a simple blend of  Veev Acai Spirit, lime juice, agave, club soda & fresh mint and makes for a simple summer cocktail and is a good way to chill out. Check out and follow Veev on twitter.
Father's Office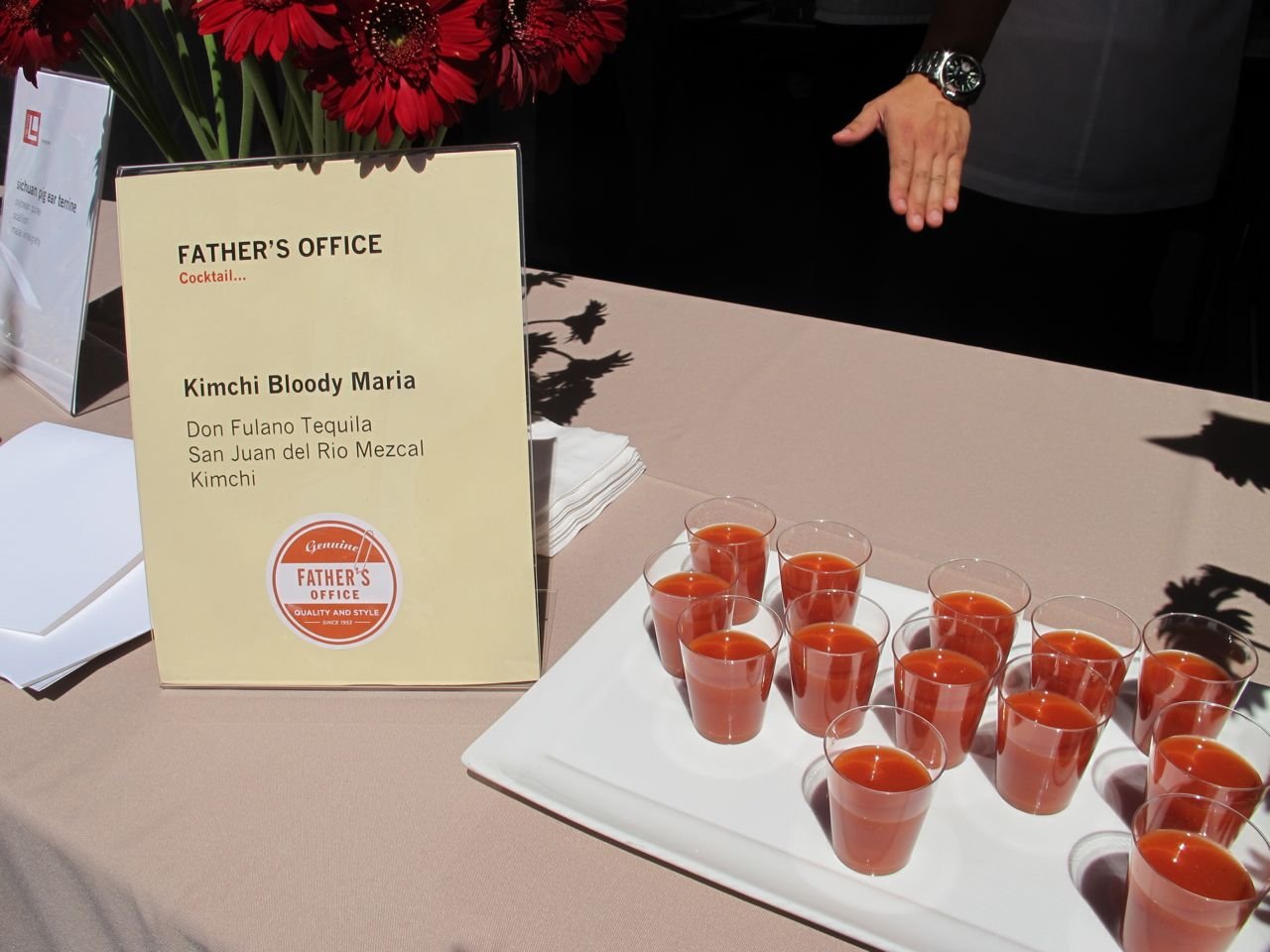 Sang Yoon restaurateur and chef well known for his Office Burger; a patty of fine dry-aged beef topped with caramelized onions, Gruyère and Maytag cheeses, apple-wood-smoked bacon compote and arugula served on a soft roll showcased a little something different with their spicy and quenching Kimchi Bloody Maria libation complete with Tequila from Don Fulano made for a refreshing blend of Korean & Mexican flavors on a hot summer's day.  Father's Office is located in Culver City at 3229 Helms Avenue & in Santa Monica at the original location at 1018 Montana Avenue. Follow Father's Office on twitter.
The Bites:
Meals by Genet transplanted us to the Fairfax District of "Little Ethiopia" with their Ethiopian dishes of traditional Dorowot with its stewed chicken and hard-boiled eggs went well with the Ethiopian salad and Injera bread. Their just "Roll it up" attitude made for a hands on dining experience.  Meals By Genet is located at 1053 S. Fairfax Ave., LA CA 90019. Become a fan of Meals By Genet on Facebook.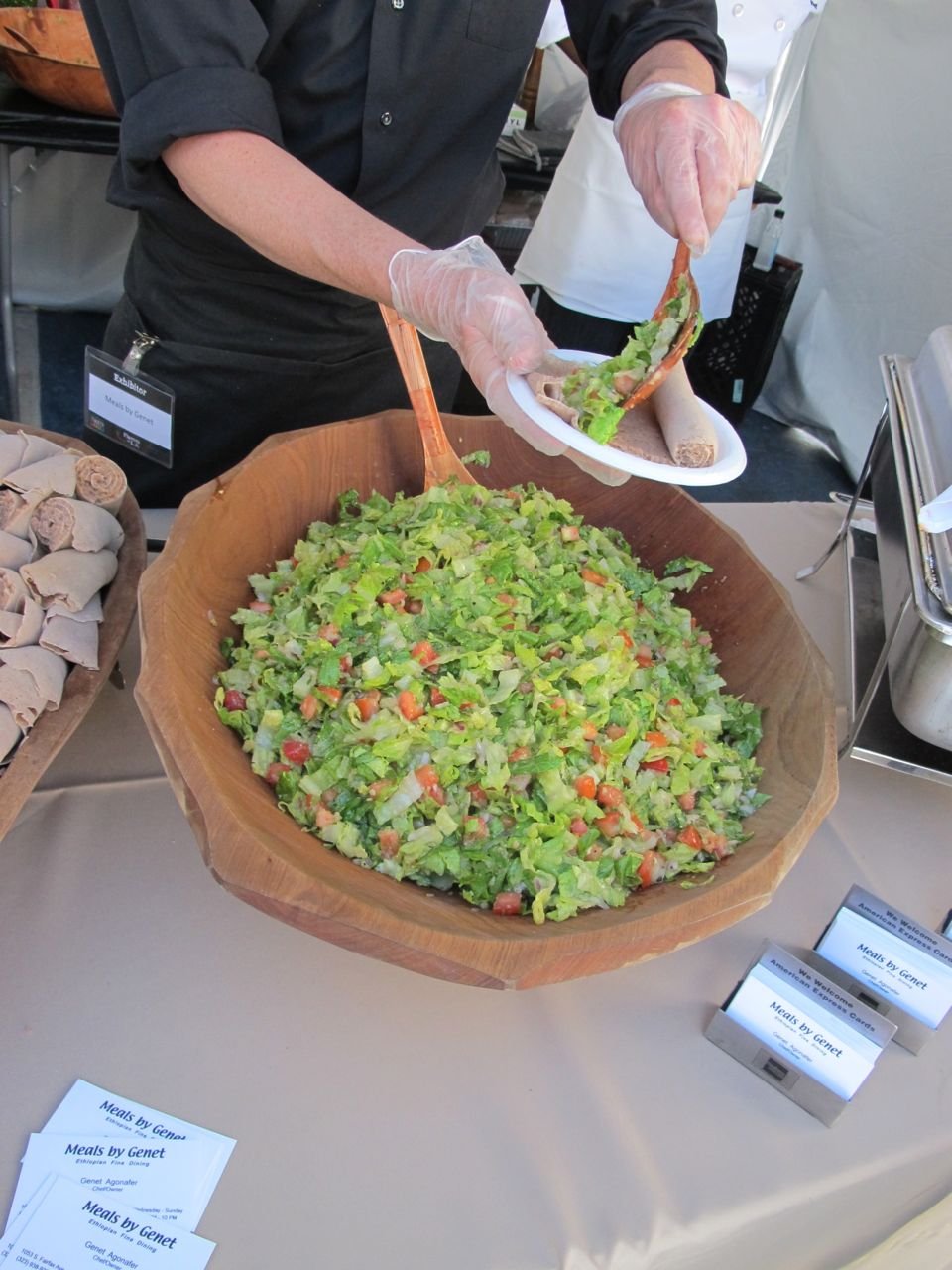 STREET by Susan Feniger showcases their love for savory and sweet treats from around the globe.  Acclaimed Chef, Restaurateur, Radio Personality and Cookbook Author Susan Feniger presented an Indian "street snack" amuse with her "Paani Puri" loaded with spiced potato, chutney and bean sprouts; showcasing what her global street food restaurant concept on nearby Highland serves up to its loyal patrons looking for an alternative cuisine from her other successful concept "The Border Grill." Street is located at 742 N. Highland Avenue in Los Angeles. Become a fan of STREET on Facebook. Follow STREET & Susan Feniger on twitter.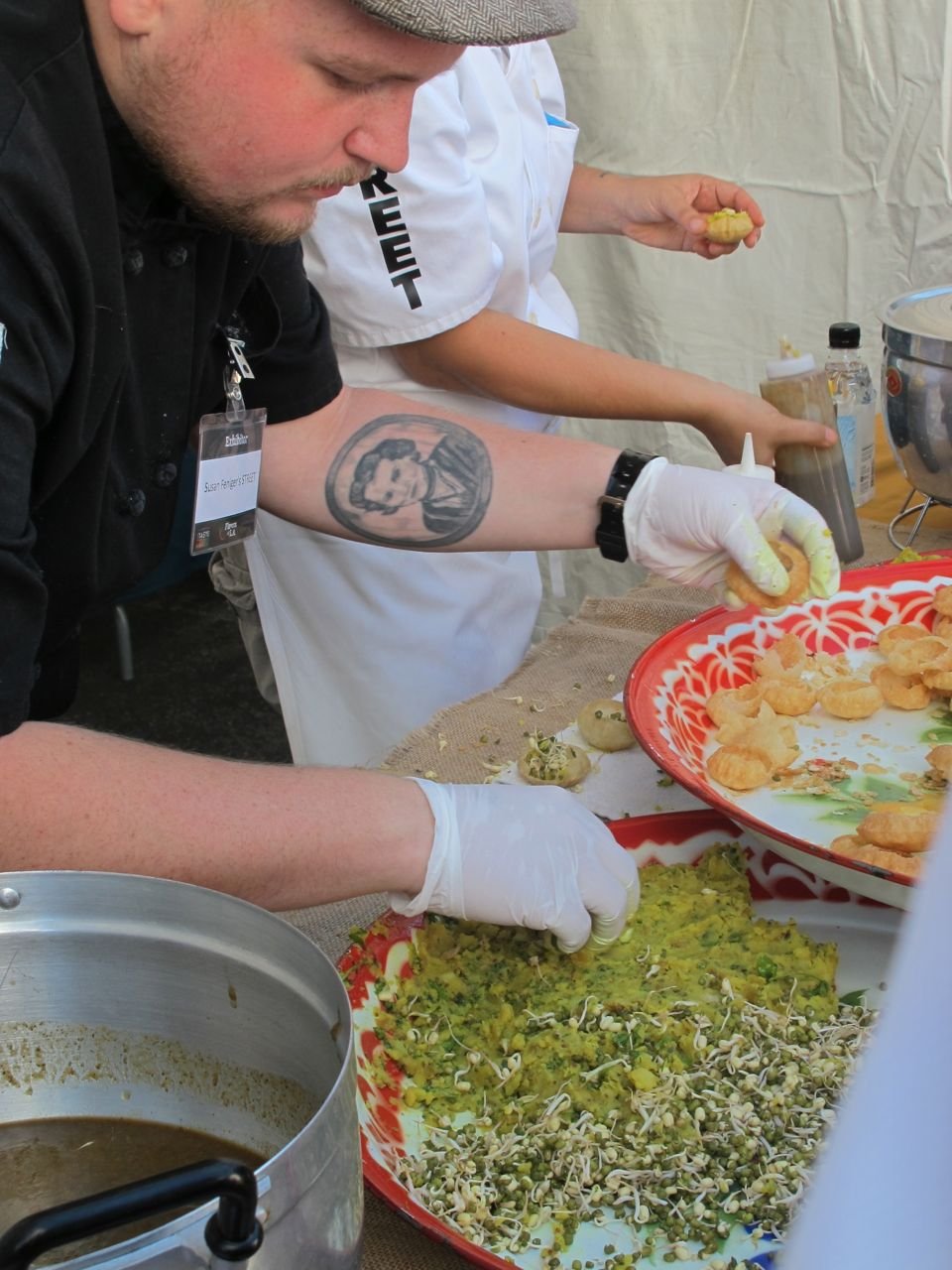 Coupa Cafe was recently featured on Viva LA Foodies for their Gluten Free Venezuelan Cusine).Executive chef and owner  Camelia Coupal showcases Coupa Cafe's own line of fair trade imported Venezuelan coffee's along side the signature tequeños of the day that included the Beef Empanaditas and the Cheese Arepas.  Coupa Cafe's Los Angeles location is at 419 N. Canon Drive in Beverly Hills.  Become a fan of Coupa Cafe on Facebook and follow Coupa Cafe on twitter.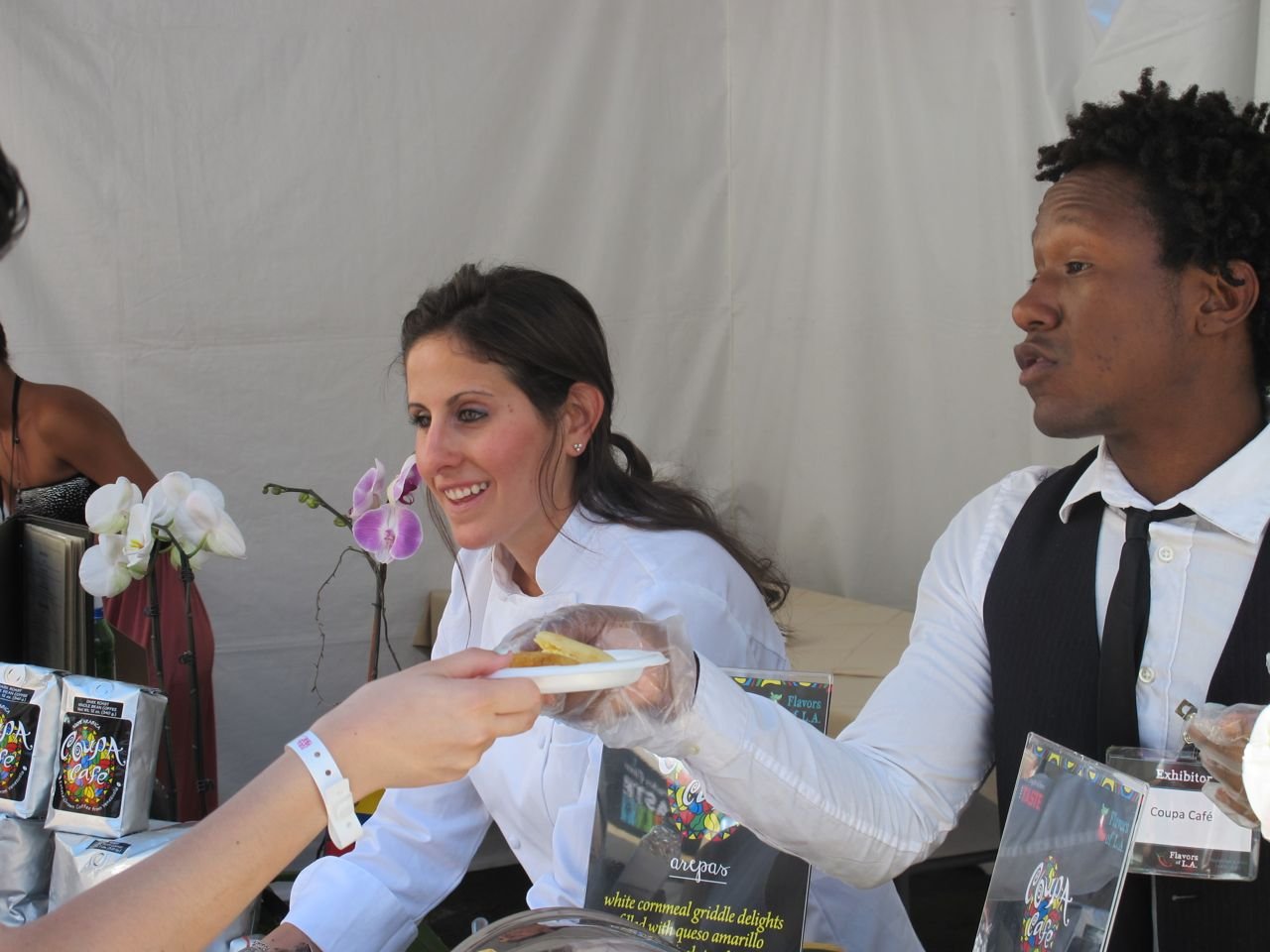 Ayara Thai serves up authentic gourmet Thai cuisine near LAX in the city of Westchester conveniently located near Manhattan Beach, Playa Del Rey, Marina Del Rey and Venice neighborhoods. Their from scratch Muay Thai Wings pack a sweet and spicy punch while and the Spicy Seafood Ceviche with shrimp, scallops, crab is loaded with tropical island flavors.  Ayara Thai Cuisine is located at 6245 West 87th Street, Westchester, CA 90045. Become a fan of Ayara on Facebook.  Follow Ayara Thai on Twitter.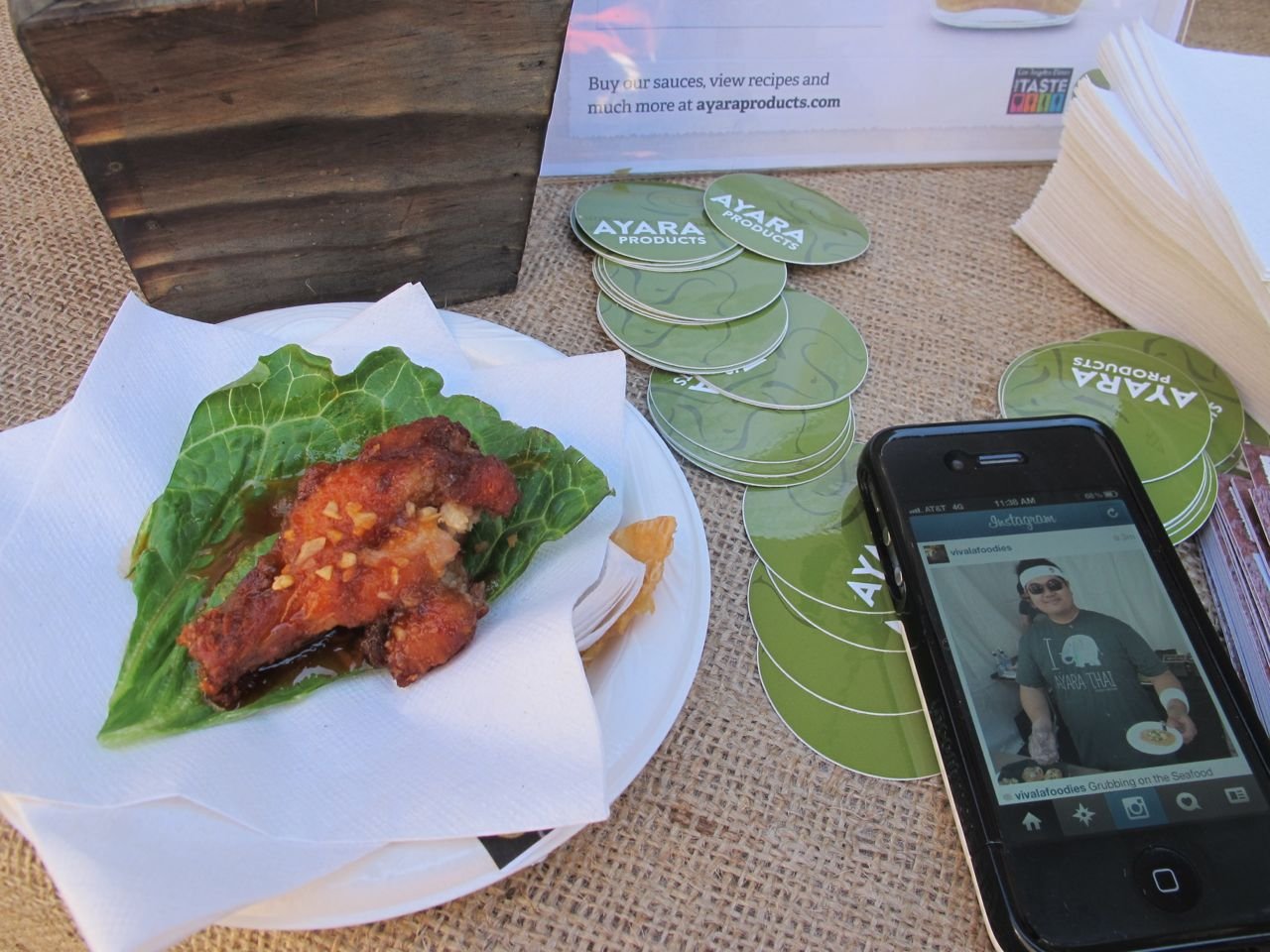 Picca Peruvian Cantina by Ricardo Zarate
Chef Ricardo Zarate, 2011 's Best New Chef in America by Food & Wine Magazine serves up modern Peruvian cuisine with a Japanese twist. A refreshing and well executed summer bite was their roll of Unagi or Freshwater Eel wrapped with cucumber in Peruvian mashed potato. Picca is located at 9575 W. Pico Blvd, Los Angeles, CA 90035.  Become a fan of Picca on Facebook.  Follow Picca on twitter.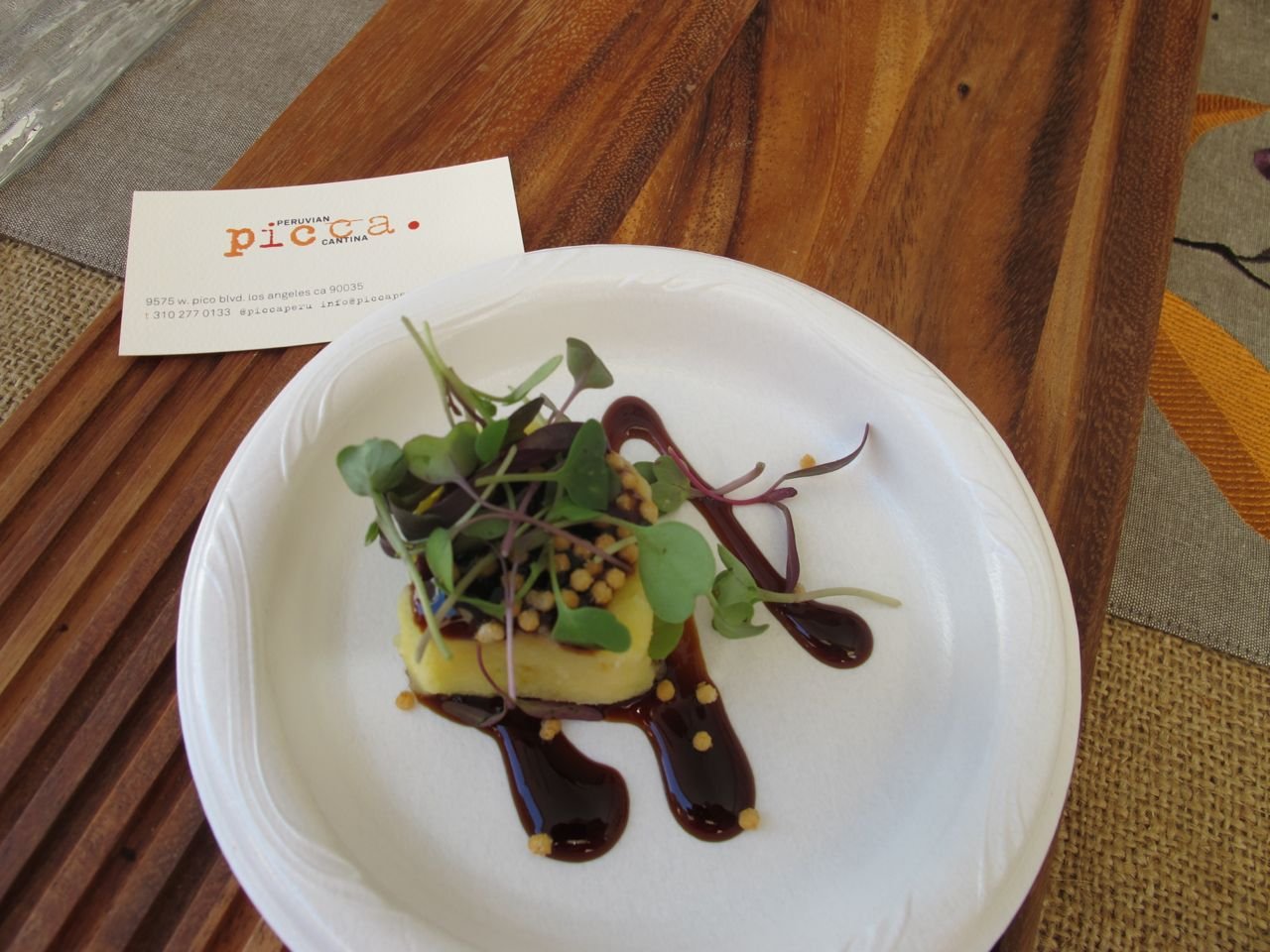 We recently visited Momed, Modern Mediterranean Kitchen in Beverly Hills and experienced their version of modern inspired Mediteranean cuisine. The flavors of the Eastern Mediterranean are home at this multifaceted concept consisting of a restaurant, deli, marketplace and coffee house. We Enjoyed the Avocado Hummus & Duck Shawarma with Pita bread at the Taste. Read more about Momed in our coverage here.  Momed is located at 233 South Beverly Drive, Beverly Hills, CA 90212. Become a fan of Momed on Facebook.Follow Momed on Twitter
Chichen Itza Restaurant served up Ceviche de Pulpo(Octopus) and their Panuchos(Crispy fried corn tortilla, split and filled with black bean puree, topped with lettuce, shredded turkey, pickled red onions, and a slice of avocado.)  Chichen Itza is located at 3655 S Grand Ave Suite C6, Los Angeles, CA 90007.  Become a fan of Chichen Itza on Facebook.
Sushi Roku, Innovative Dining Group's flagship Japanese establishment debuted a flavorful hamachi style Sashimi with Halibut & Kumquat and dressed with Yuzu Vinaigrette.  Sushi Roku has locations in Los Angeles, Santa Monica, Pasadena, Las Vegas & Scottsdale Arizona.  Become a fan of Sushi Roku on Facebook.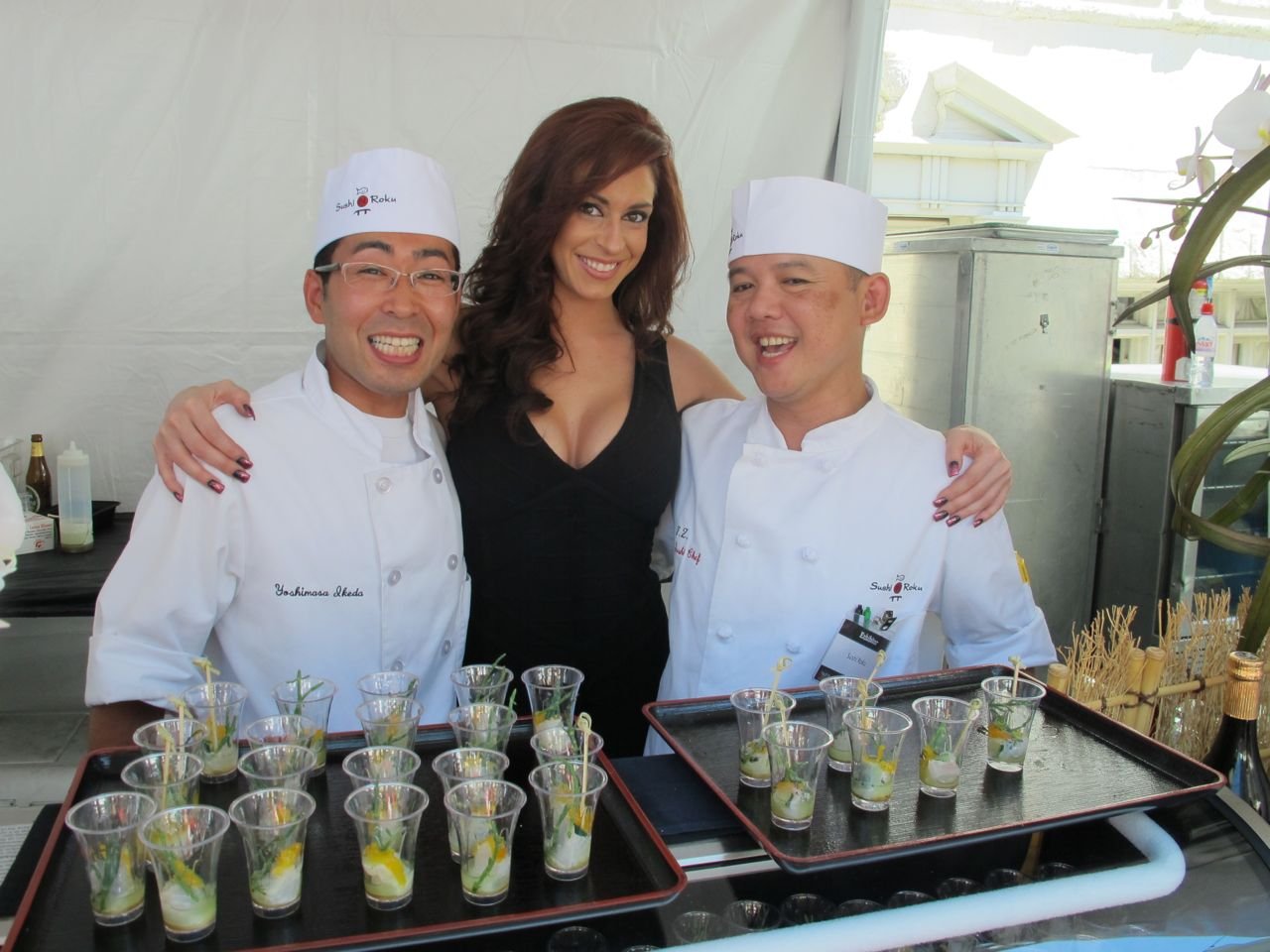 Casa Azul Cantina.  The team from Frida, & Frida Tacos showcases their Halibut Ceviche Verde under the culinary execution of the newest restaurant from the franchises chef and acclaimed restaurateur Vicente Del Rio, Casa Azul Cantina is located in the heart of the Westwood Village. The ceviche was supported by Avocados from Mexico and also endorsed by The Taste of Mexico. Become a fan of Casa Azul Cantina on Facebook. and follow them on twitter.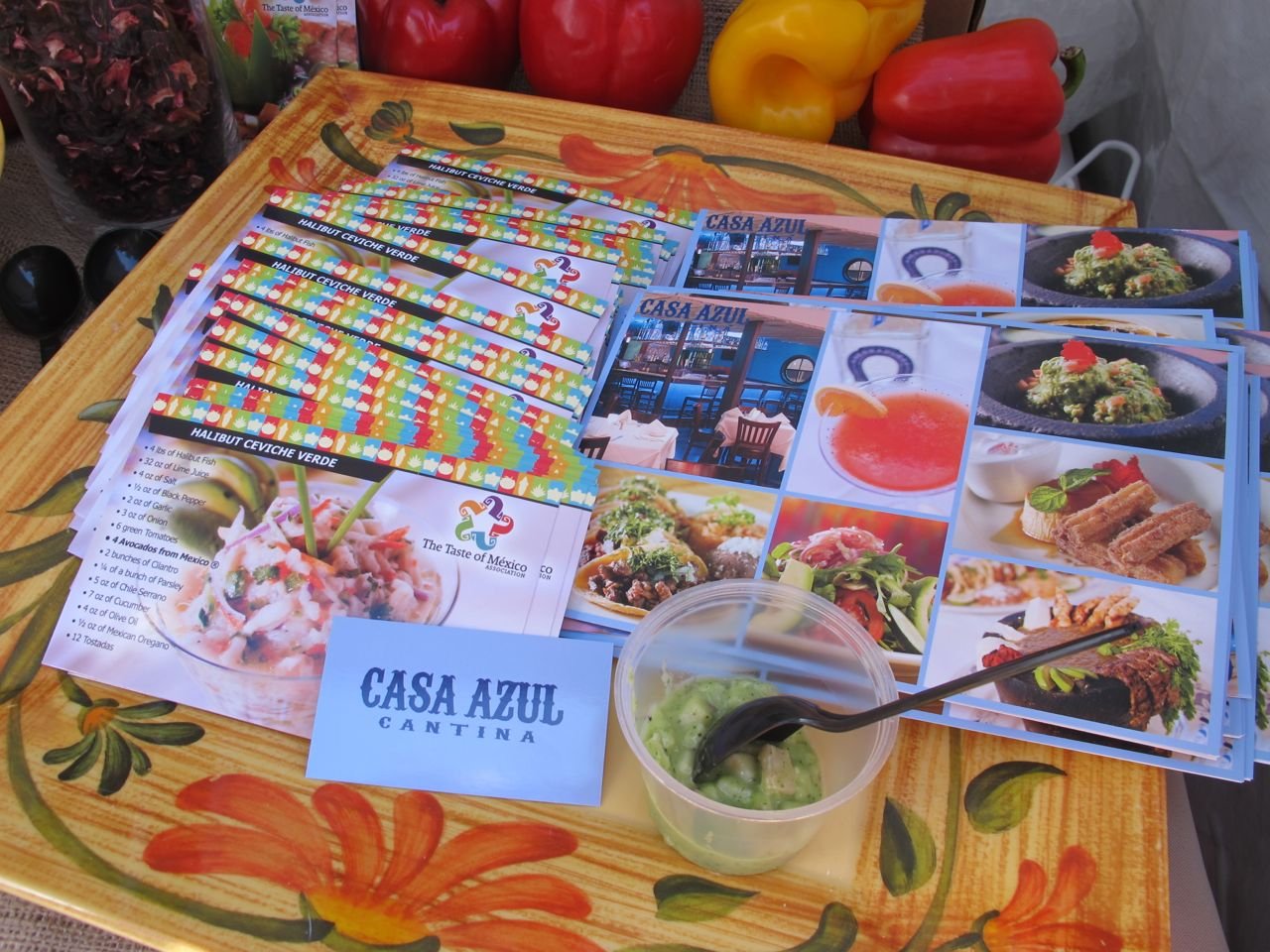 Coolhaus LA.  LA cooled down at The Taste  with architecturally designed gourmet ice cream  sandwiches from Cool Haus.  Find a cool haus truck on a street or a special event near you or visit the Culver City Ice Cream boutique located at 8588 Washington Blvd in Culver City.  Follow Coolhaus on Facebook and Twitter.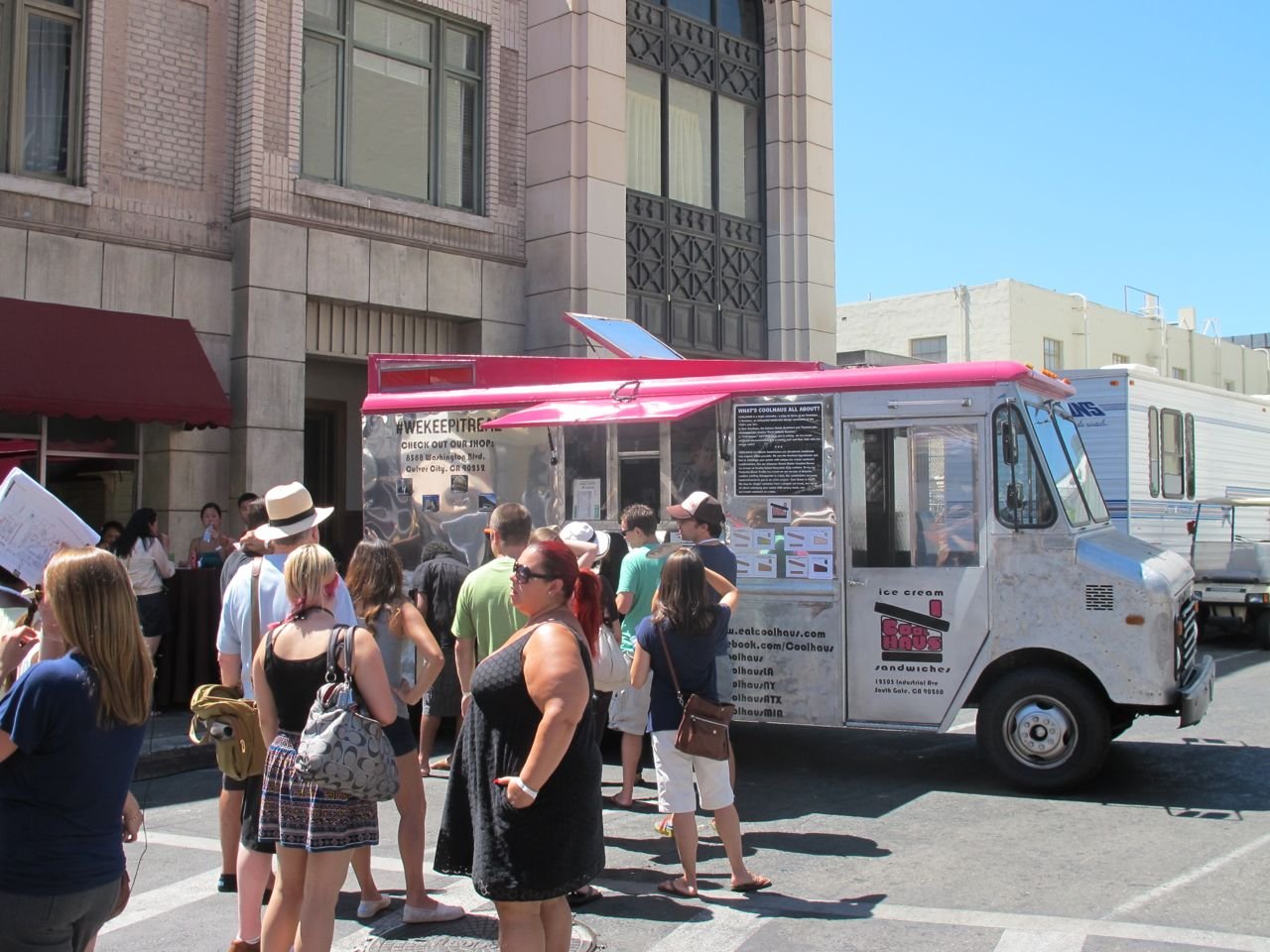 Final detox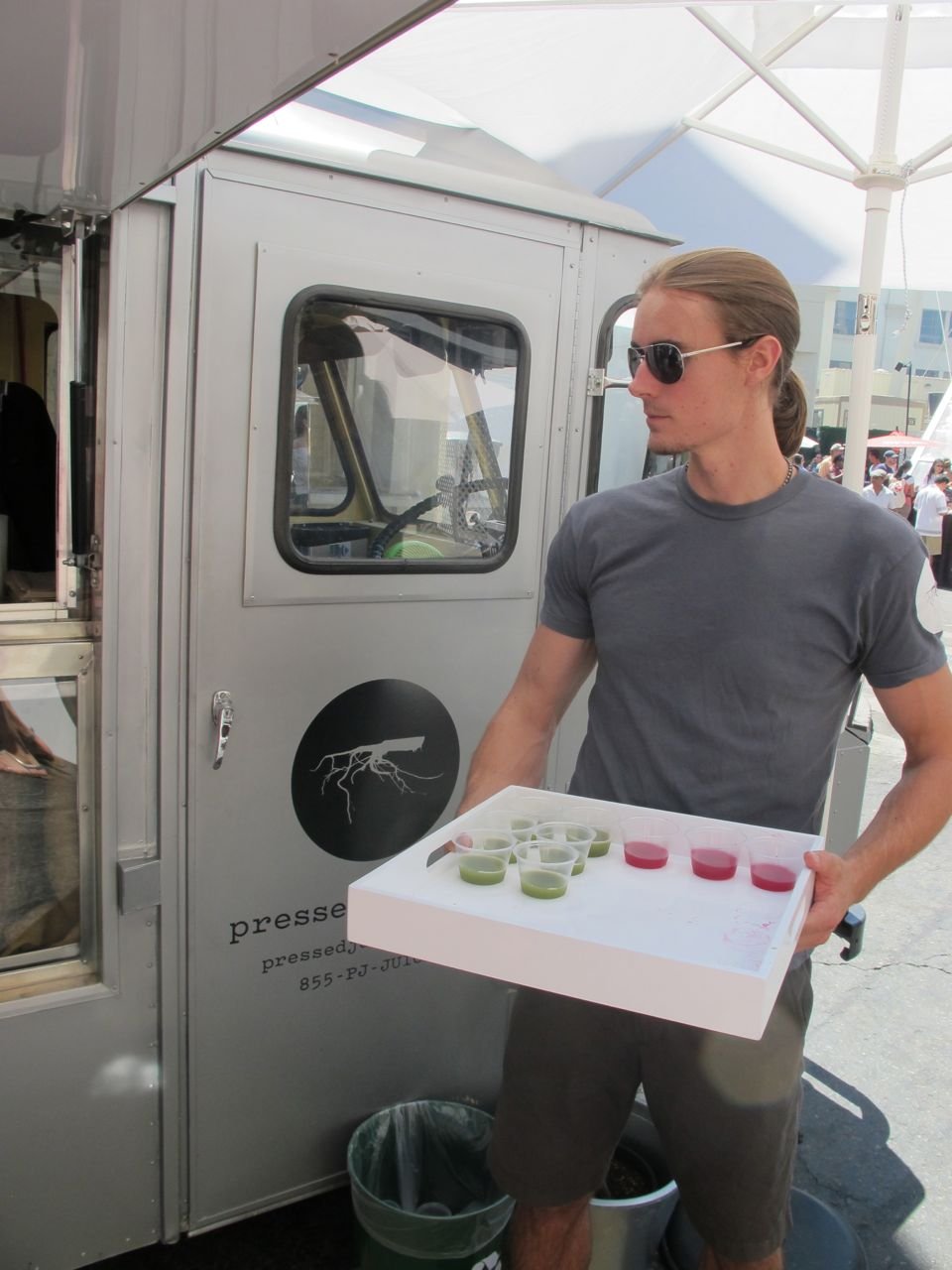 After we consumed more than we could chew we were Uberly thrilled to find liquid heaven from the small yet efficient Pressed Juicery "mobile" juice truck pumping out tasty, healthy, organic and refreshing fruit and vegetable juices by the gallon.  Look for a Pressed Juicery near you. With locations in West Hollywood, Culver City and a mobile unit at the Malibu Lumber Yard your detox is just a bottle away.  We suggest the Greens 3  and the Roots 3 with  Beet's, Lemon and Ginger.  Follow Pressed Juicery on Twitter. Become a fan of Pressed Juicery on Facebook.
Chef Susan Fenniger summed it up best during her cooking demo & book signing.  "Why street food is great? The relationships!"  Ethnic food always brings people from different cultures together and we embrace our cities ethnically diverse flavors that define our cities melting pot.  Support the cuisine of our communities as our city has a rich culinary story that can digested while experiencing the "Flavors of LA."