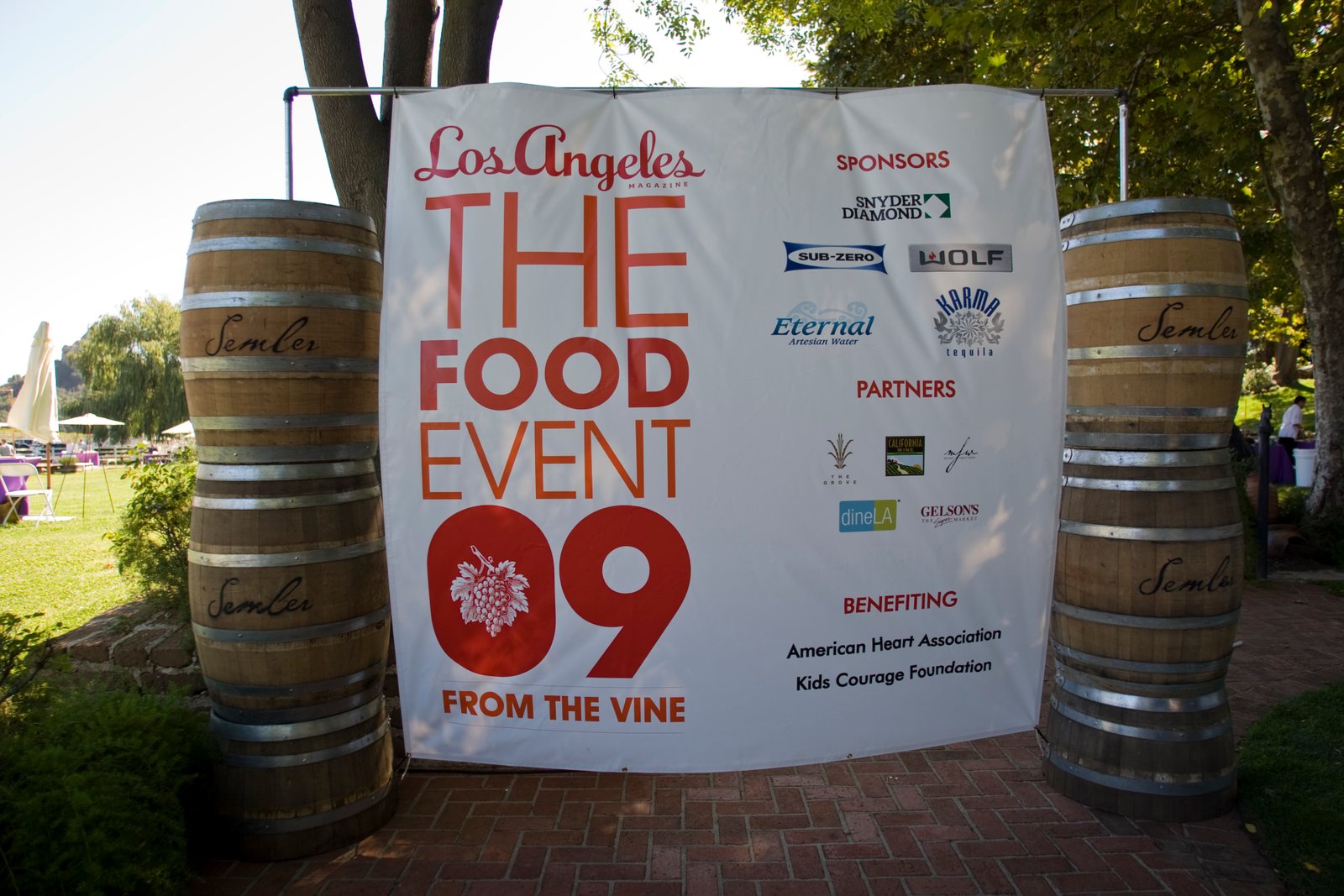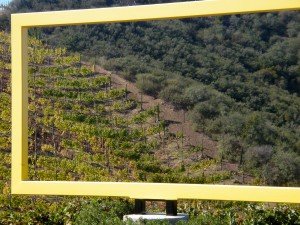 Last Sunday's, "The Food Event" presented by Los Angeles Magazine at Saddlerock Ranch; home to Malibu Family Wines was the setting for a day of gastronomic debauchery with foodie sins a plenty, found around each and every corner. The event provided a perfect balance of food and wine with a few beers sprinkled into the mix along with food demonstrations from some of Los Angeles' renowned chefs and mixologists, as well as visiting wineries.
DJ Richard Blade, a big contributor to the Los Angeles club scene in the 1980's and 90's was spinning tunes from contemporary hits to classic throwback jams which provided a musical contrast to the serene grassy setting at the foreground of acres of endless vineyards.
The Cheese Impresario, Barrie Lynn educated and entertained guests on all things cheese including a tasting of artisan cheeses with one spreadable cheese notably dubbed "cheese sex" in the Karma Lounge.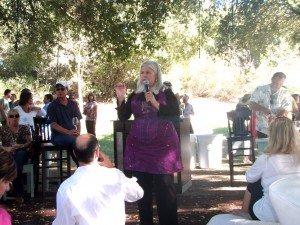 Savory selections were all unique in there own respective rights and some of my favorites were the pork rillete on rustic toast with beet ketchup from the Saddlepeak Lodge, Grilled Steak Sandwich from Dakota Chophouse while Ivan Kanes "Cafe Was" executed several fantastic dishes that included a bacon wrapped braised fig. Other highlights worth mentioning came from Dominicks in West Hollywood with their Arancini stuffed with mushroom risotto and Zucchini fritters dusted with powdered sugar, while Lemonade Cafe in Los Angeles provided a refreshing sampling of flavorful salads and a unique cucumber lemonade that served as a wonderful palette cleanser between courses.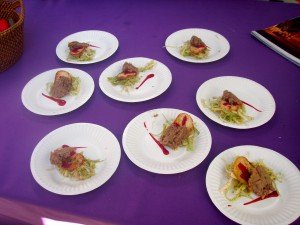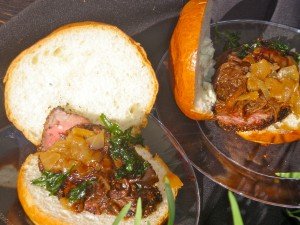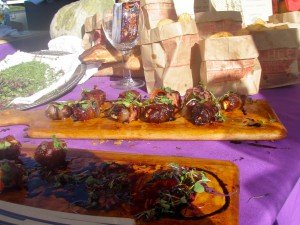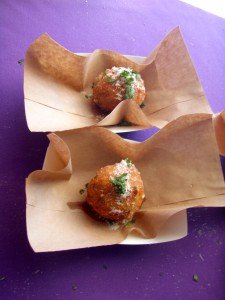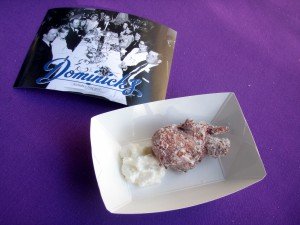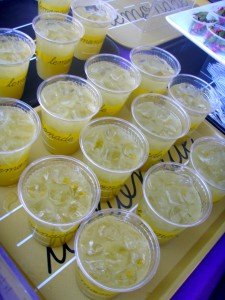 Sweet and sinful decadent creations were bountiful and were impossible to resist. Beso Hollywood served up their ever so popular Churros con Chocolate that literally melt in your mouth, while Swirls Cupcakes showcased their range of tasty cupcakes in a variety of flavors including the ever so popular red velvet, while heirloom chocolate truffles from Essential Chocolate Deserts rounded out the days sugar rush.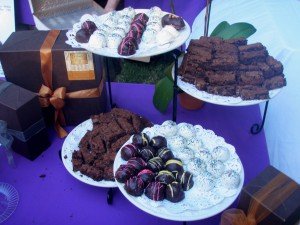 Beverages were flowing all day in the beer garden, featuring Stella, Hoegaarden, and Leffe and countless vineyards were debuting their signature wines. Some of my favorites were a Rose from the Hitching Post, Merryvale Pinot Noir and Malibu Family Wines,"The Malibu Vineyard-Pinot Noir.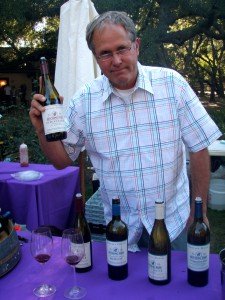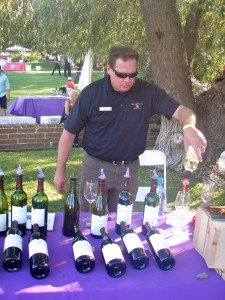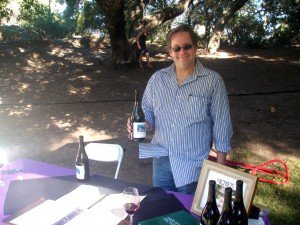 When the day concluded I could truly say with confidence that I had experienced my first Foodiegasm. Thanks to LA Magazine and Saddlerock for making this epic event a success.