Similar to Disney's concept for California Adventures, Chef Amy Jurist created a California adventure of her own with her latest underground dinner, the Bounty of California. From aesthetics to the ingredients themselves she captured the uniqueness and individuality housed in California. Here is a recap of a dinner that takes you from the hills of Northern Cal down to the wineries of our beautiful Golden State. Hold on to your hats, it's going to be a tasty ride.
Location, location, location…Surfas!
How else do you seize an opportunity to dine al fresco and to showcase a gorgeous dinner representing your state? By having it outside at an Angelenos' favorite hot spot, Sufras. The scene was dressed to impress by Jonathan Fong. Lush centerpieces of sunflowers housed in celery and/or asparagus made this table dressing perfect for the night.
Sweet as ice: Limoncello Snow Cones
Forget starting with the same old cocktails we are all used to by now. Instead head straight for the Limoncello Snow Cones by the Ventura Limoncello Co. Simply divine, this sweet treat kept your palette cool and set the bar high for the night.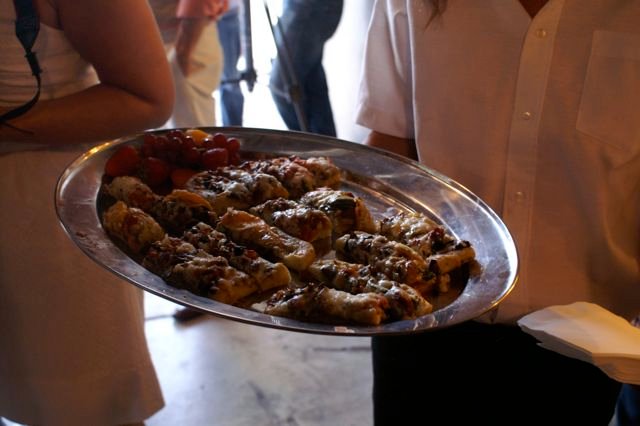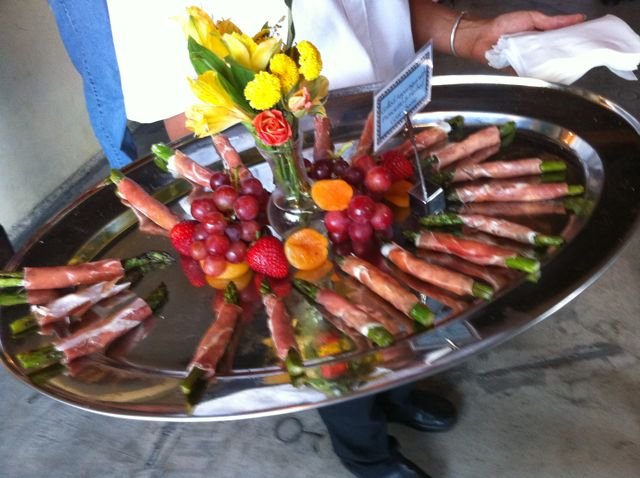 Amuse Bouche | Ready, set, go…
Delicious small bites, awaited us as soon as we entered the event. Tray-passed delights included: 12 grilled vegetable & 6 Cheese pizza, Asparagus wrapped in prosciutto, guacamole and chips on the table. By far, we had started the evening out just right.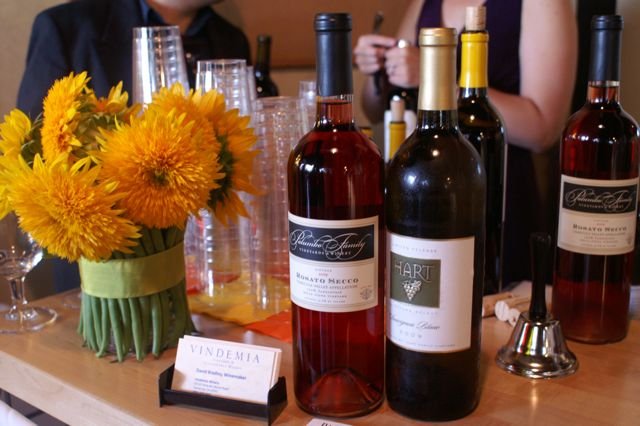 Toast of Temecula Valley
Nice big pours from wineries located in Temecula were on deck the entire night. From the amuse bouche right down to dessert. Some of the favorites of the night were from Vindemia, Hart and Palumbo Wineries. By observation, every bottle ended up being consumed to the last drop. Always a great sign for the night.
Whistle while you work…
Chef Amy's whistle was a show stopper. Amy took the time to present each dish and introduce her guests to new California vendors, back stories for the creation of each dish and interesting tidbits of farm to table fare. Here is a break down for each main dish, full of flavor:
First Course:
Cream of Farm Fresh Corn Soup with with King Crab
Amazing and surprisingly refreshing. The King Crab was superb but did not out shine the edible micro pansy that added a pop of color to such a wonderful first course.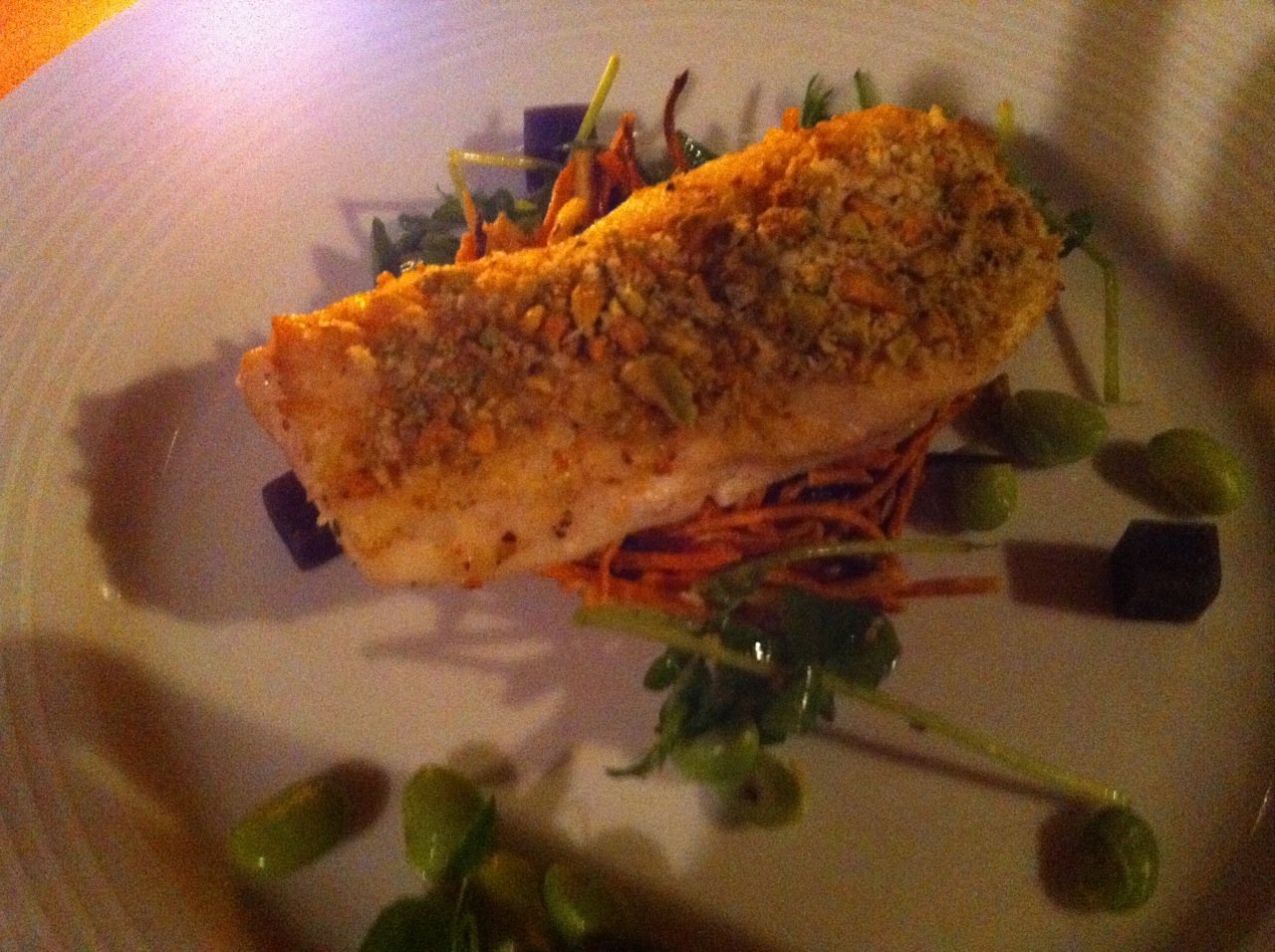 Second Course:
Pistachio Crusted Halibut with Tangle of Root Vegetables
Halibut felt right at home with root vegetables. Chef Amy added her own artistic touch with the perfect plating of cubed purple potatoes and yams.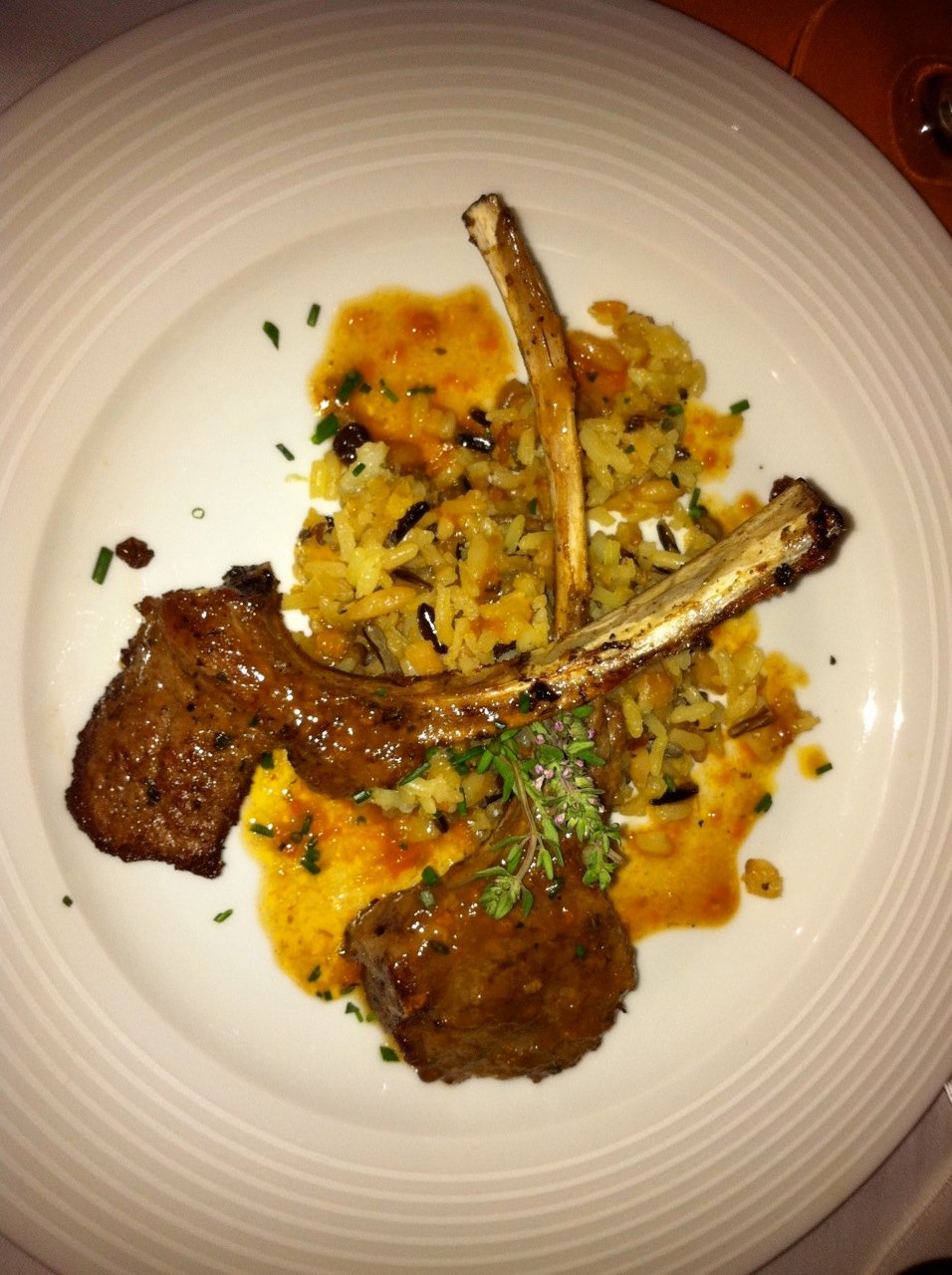 Third Course:
Flowering Thyme & Garlic Grilled Baby Lamb Chops with Wild Rice Pilaf & Dried California Fruit Medley
Absolutely my favorite for the night. I normally don't order lamb chops (usually I leave that up to Adam) but I think Chef Amy might have swayed me to the other side. The Colorado lamb chops were perfect in very which way. The wild rice complimented the dish and while the dried California fruit brought out the sweetness. Amazing job!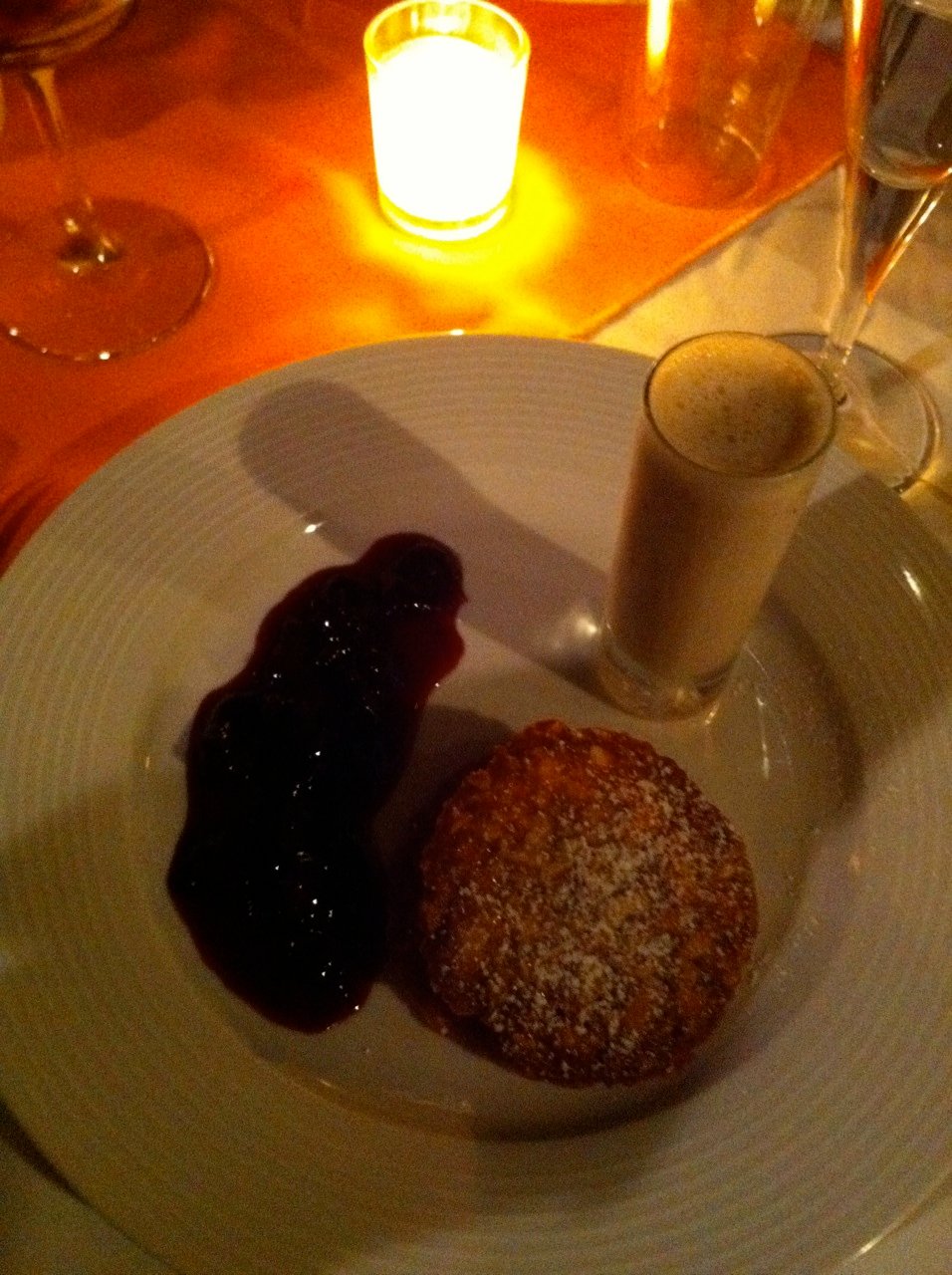 Fourth Course:
Sheild's Date Shake Shooter, Almond Florentine Napoleon with Cherry Almond Ice Cream & Amaretto Macerated Cherry Compote
By far my favorite portion of the adventure. Amy wowed her guests with savory sweetness in her Date Shake Shooter, an Almond Florentine Napoleon with Cherry Almond Ice Cream and Amaretto Macerated Cherry Compote. Leaving me full for the entire night and possibly the next day.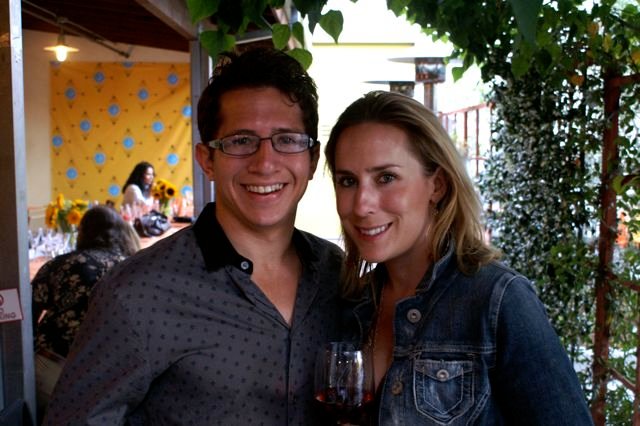 It's a wrap…
Definitely go to Chef Amy's next underground dinner (and adventure). You and your taste buds will be rewarded with memories of a fantastic night.
Check out Chef Amy's site for details of the next underground dinner adventure: http://www.amysculinaryadventures.com/
Special Thanks to Brian Deutsch, Jacqueline Reaume from Purry Communications, Chef Amy and our new friends we met during our wonderful dinner, Hettie Lynne Hurtes and Randy Roberts.