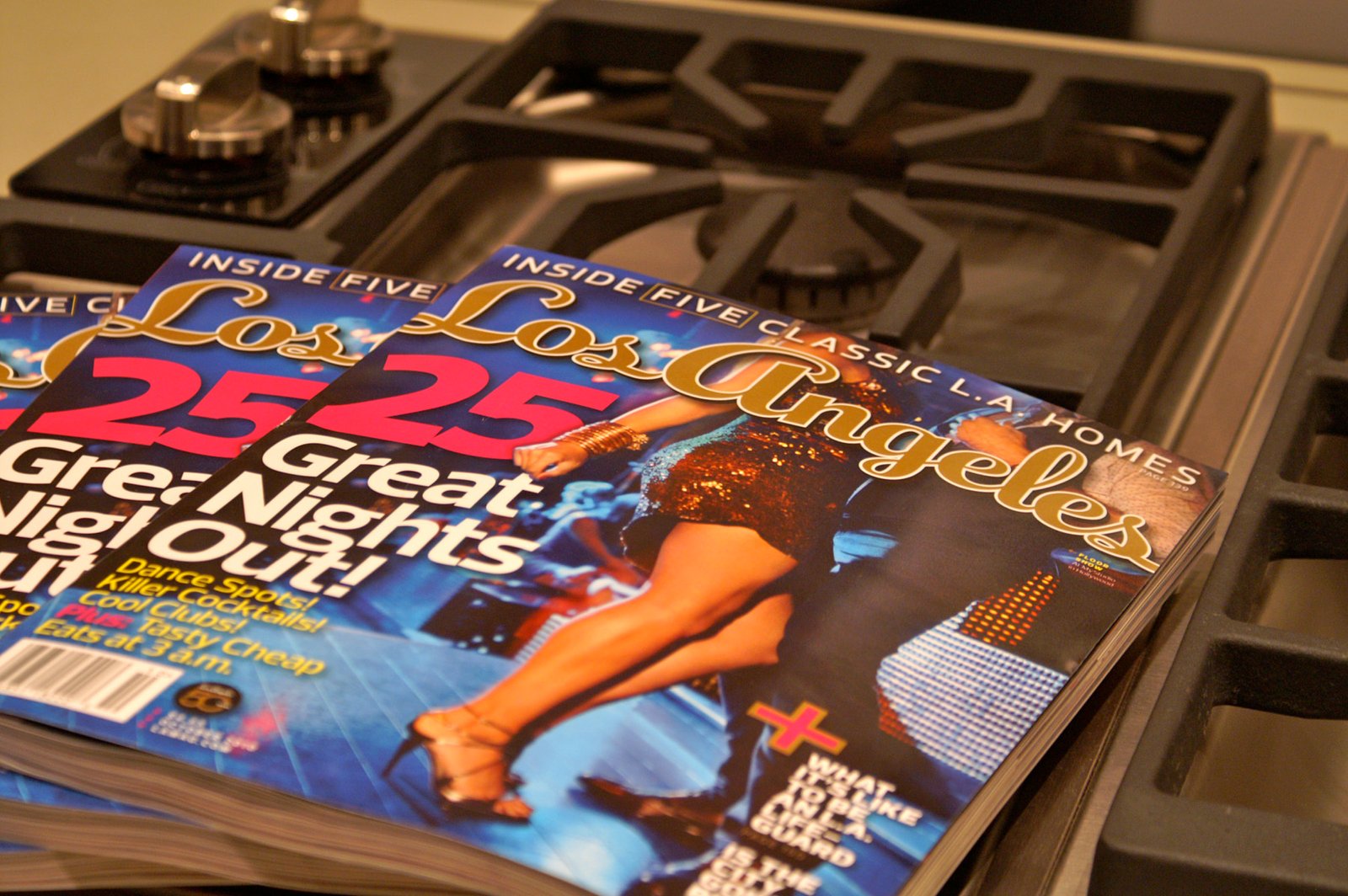 If you have ever been to BLD or Grace in Los Angeles, than you have had the innovative New American Cuisine that Neal Fraser is known for.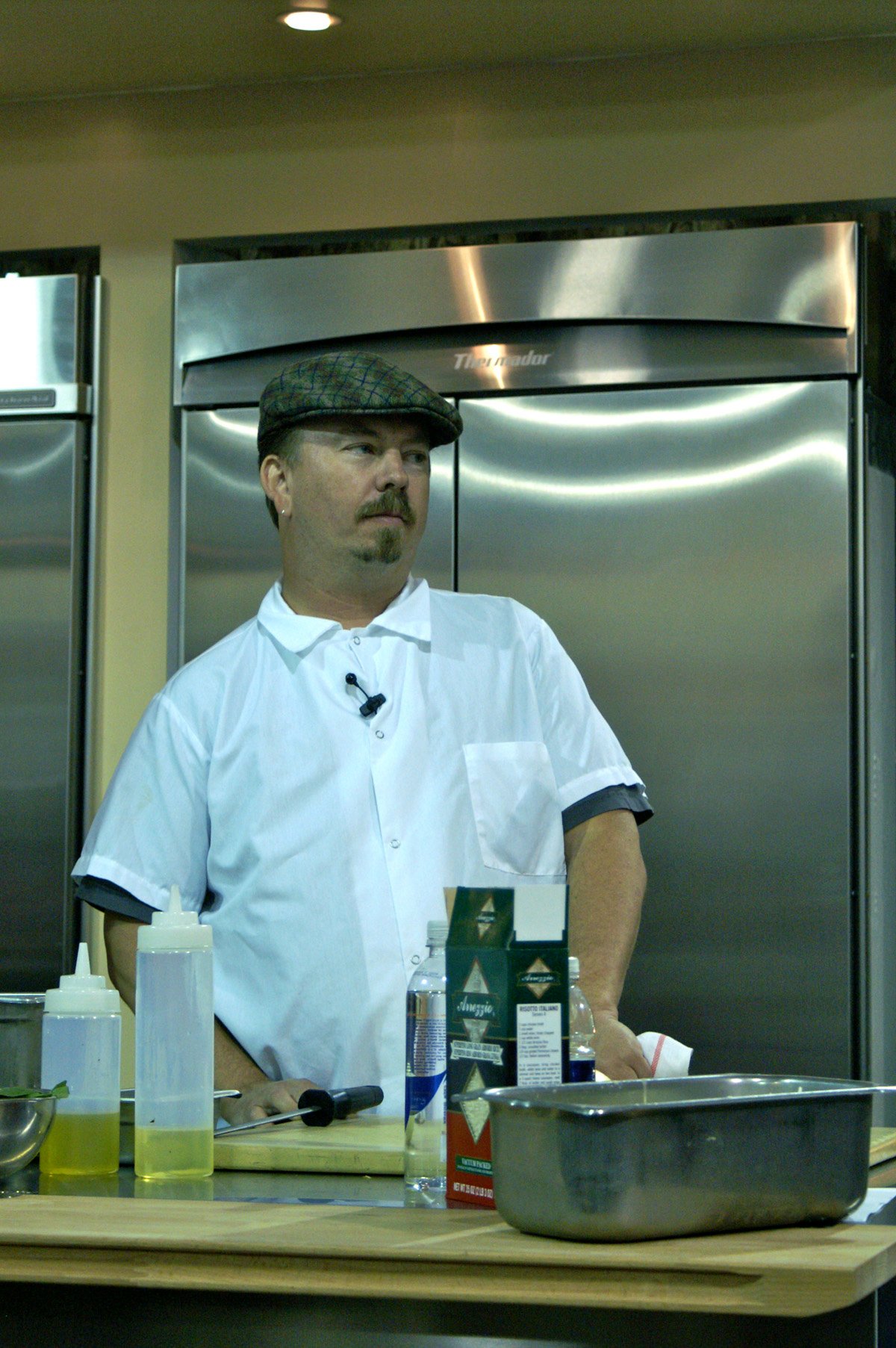 Seasonal ingredients fresh from the farm to your table and simple cooking techniques influenced from France and other European nations have made this genre a current and contemporary dining trend throughout the United States with strong roots in California.


We had the pleasure of attending "In the Kitchen with Neal Fraser" at Snyder Diamond, Santa Monica as guests of Los Angeles Magazine, Sub Zero, The Santa Monica Farmers Market, Ian Blackburn from "Learn About Wine" and Snyder Diamond for this amazing evening of culinary education and networking.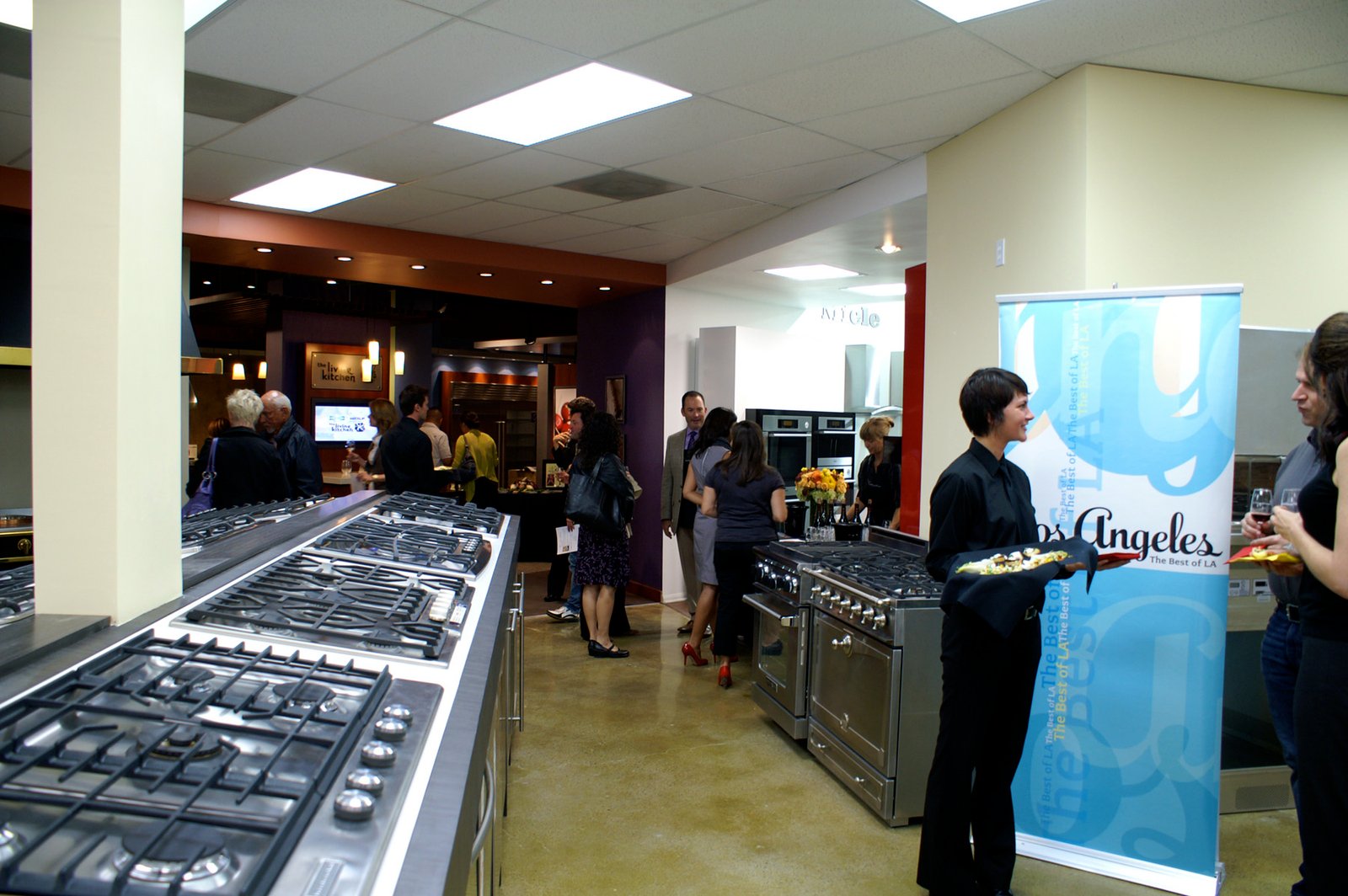 An Underground Dinner of sorts was a culinary mash-up complete with a chef's demo in the Snyder Diamond, "Test Kitchen" made for an unforgettable epicurean evening.


About Chef Neal Fraser & Demo:


Chef Neal Fraser is a former, CIA graduate, veteran chef of the Wolfgang Puck organization and Spago, Beverly Hills. After leaving Spago, in 2003 he opened Grace and brought his version of new American cuisine to West Hollywood. Shortly after, he opened sister restaurant BLD nearby. His talents were first discovered and featured in Los Angeles Magazine making him one of LA's most recognized young chef's. Chef Neal Fraser is know for his preparations of contemporary American fare with a focus on locally sourced seasonal ingredients gathered from boutique purveyors and farmers markets including Santa Monica and Hollywood. Grace is temporary closed while Neal and team embark on the move to downtown, where 2nd and Main will be it's new home.
About the Menu:
Staying true to the farm to table movement and utilizing seasonal and local ingredients, chef Neal Fraser created and demonstrated 2 dishes: 1 savory and the other sweet.
For the savory entree dish, he chose a dish with unique components and various cooking methods so that he could demonstrate his refined culinary techniques to the diverse crowd of home cooks, foodies, and media.
The Entree:
"Sauteed Day Boat (Maine)Scallops, Risotto, midnight moon(goat cheese), English peas"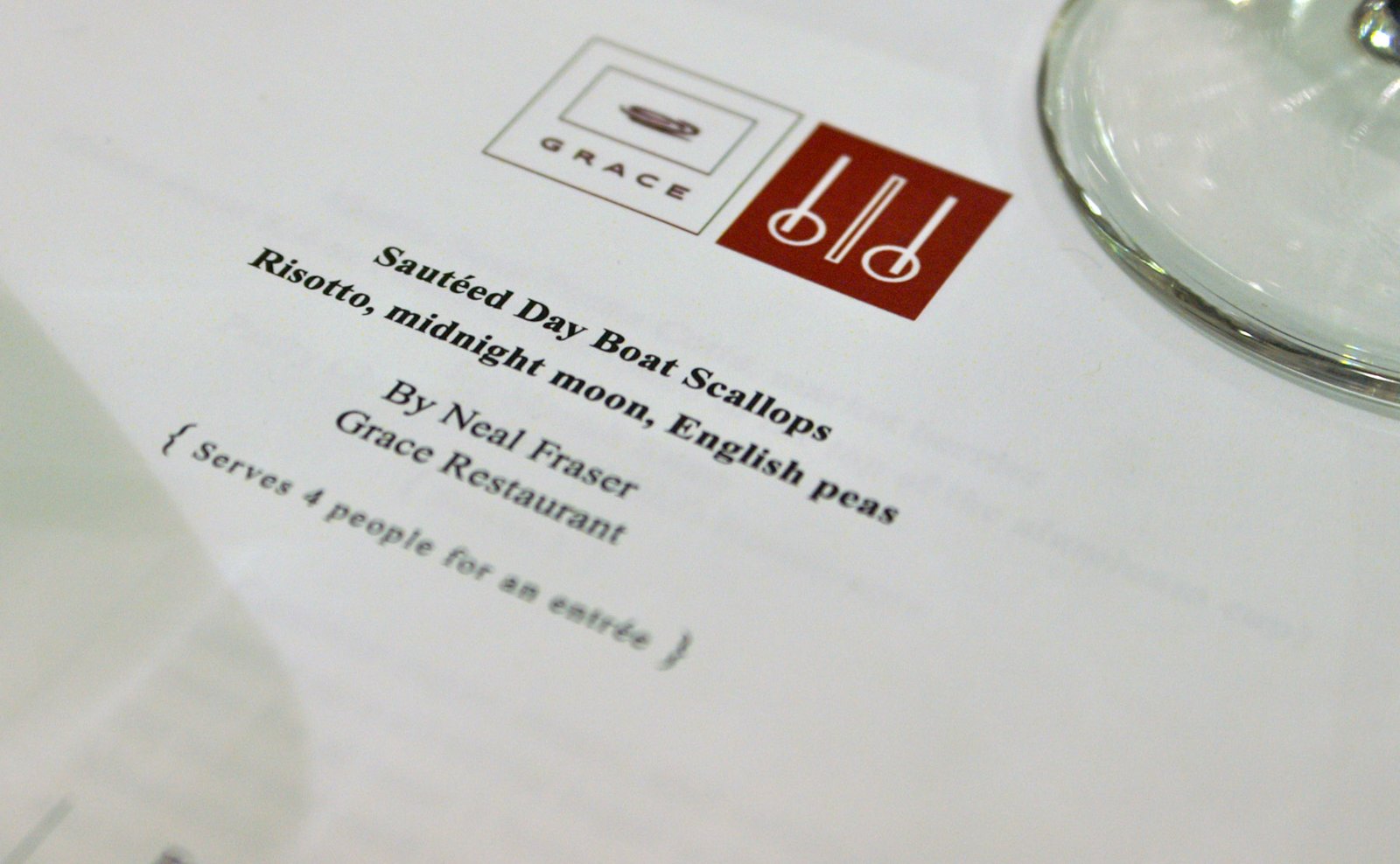 While Chef Neal was going through preparation of the dish he dove deep into his chef hat and enlightened the crowd with helpful hints and notes on culinary technique sure to help attendees replicate the dish(es) at home.
Notes from the chef:
A note on caramelization: Add salt to help caramelization while sweating onions.
Risotto: a simple guideline:
Risoto: ratio is 3(liquid):1(rice), Neal recommends that it is best to cook with a Chardonnay or Pinot (Supports, local San Antonio wine when in the restaurant. Cook risotto w wine in 2 parts stirring constantly and cook 1 time with a quality cooking stock. Risotto typically takes 20 mins from start to finish. Additionally, he advises using an aged goat cheese, quality Parmesan or sheeps cheese to finish the dish.
A note on cookware:
Neal also recommends that everyone should have at least one cast iron pan in their household.


To cook scallops takes patience and simple techniques, but they are easy to mess up so if you follow simple techniques and use a quality product your scallops will turn out amazing every time. Most people tend to over-under cook them and that is why most people don't like them.
Some notes on Sauteed Scallops:
-Use a cast iron pan and let it get hot before Sautéing.


-Use Canola oil or grape-seed oil to sear due to high smoke point.
-Purchase a Farm fresh or wild, high quality scallop and allow to drain of excess liquid.
-Season scallop right before it goes in pan(seconds before) with just salt and add in butter for color and cook rare-medium or desired done-ness.
For the Sauce, Neal used English peas, onion, garlic, chicken stock, salt and spinach for color. Once liquid was cooked down it was pureed in a high powered "Vita-mix" blender, and strained smooth with a chinoise.
The dish was simply plated in a bowl with the sauce, risotto and 1-3 scallops. A great end of summer dish that brings out so many great flavors according to Neal.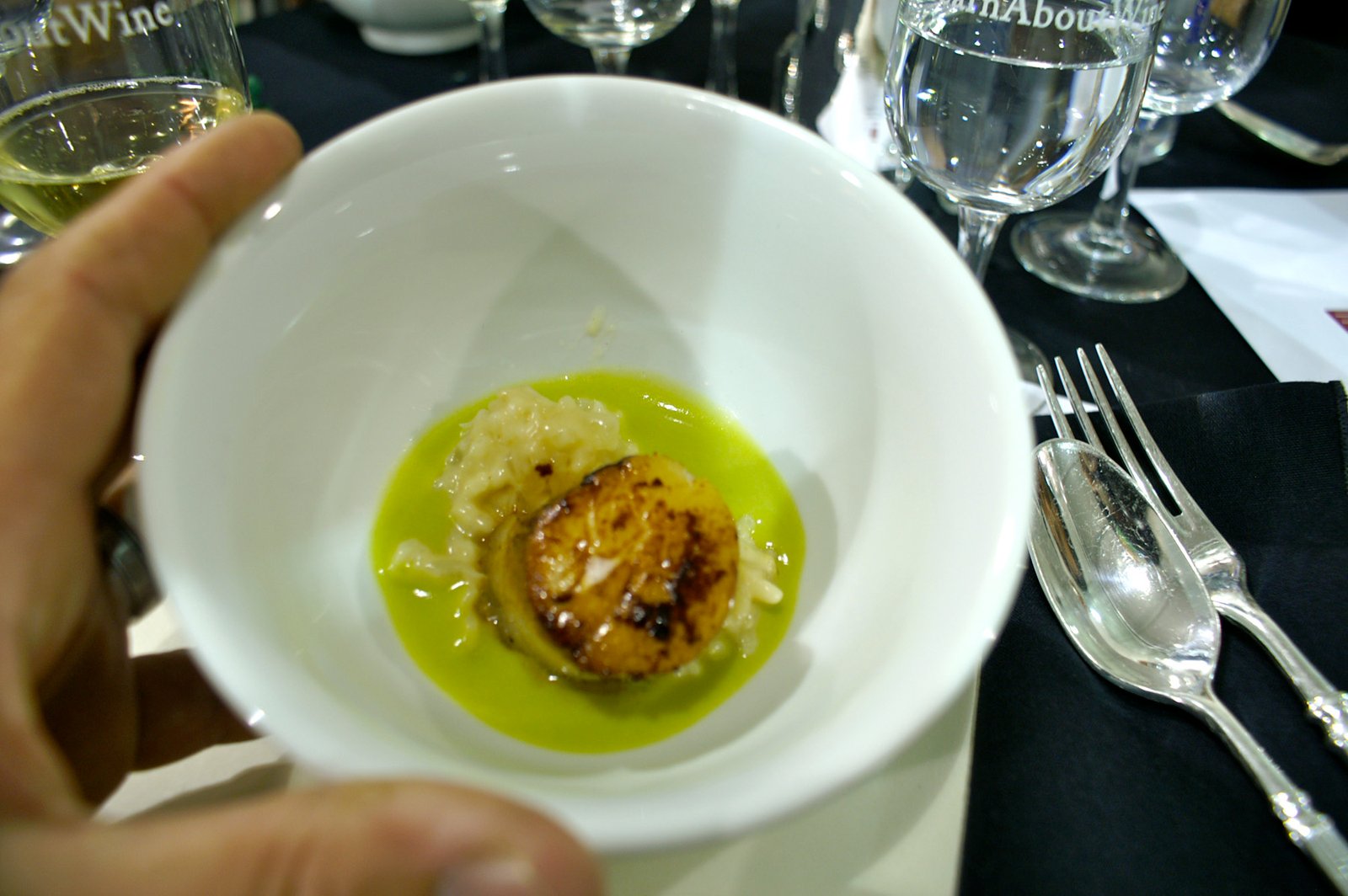 For Dessert: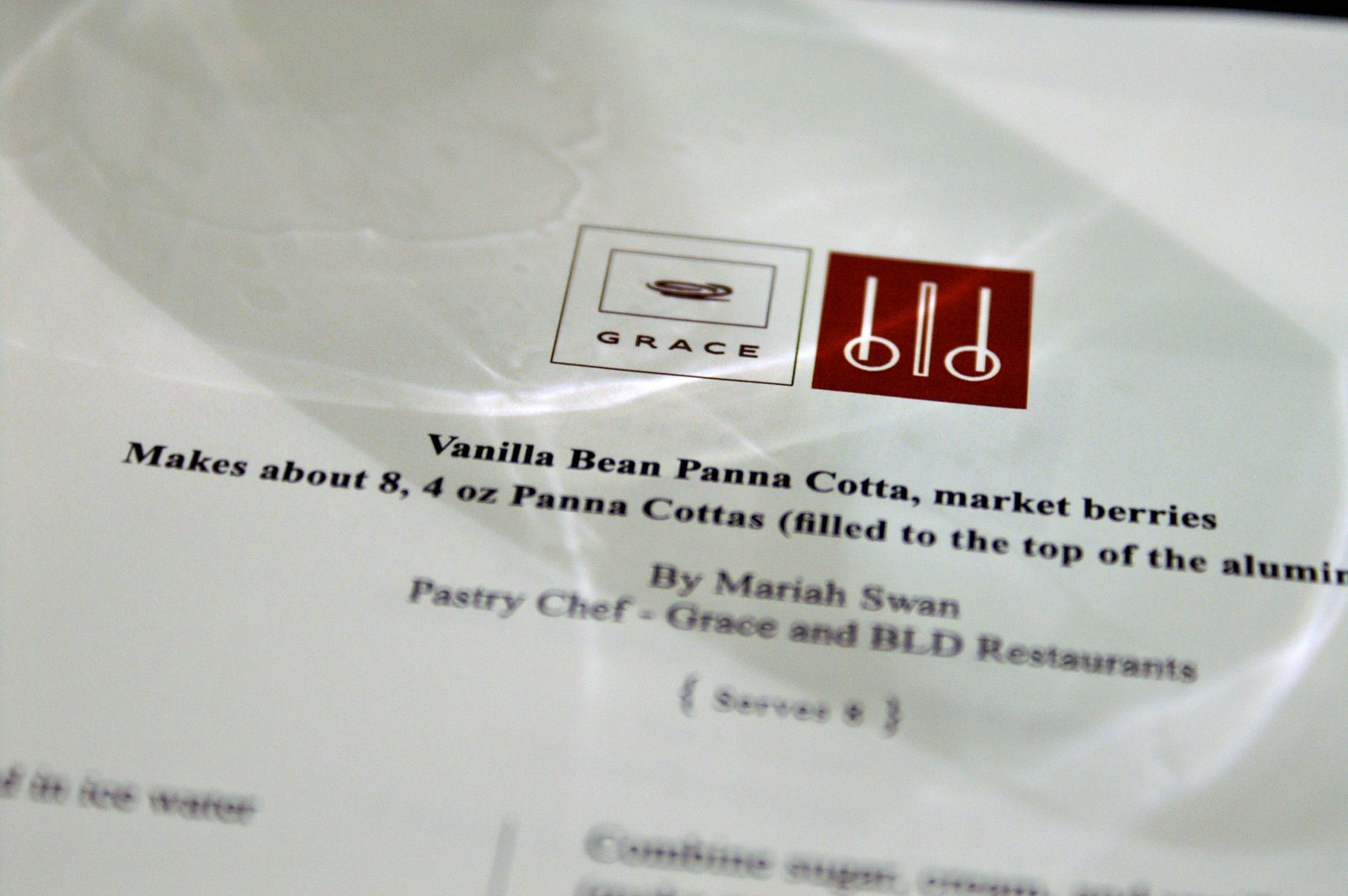 Neal served up "Vanilla Bean Panna Cotta with Market Berries"
According to Neal, Panna Cotta is like Crème brûlée, but w the addition of gelatin so it can take on any shape. For the homemade caramel Neal used a thick pot and did not stir or shake. Under the carefull watch it transformed from sugar in a pan to a nice amber caramel sauce with sea salt added at the end for a flavor contrast.
The panna cotta components: Cream, water, sugar all were simmered and steeped for over an hour. A sheet of bloomed gelatin(in water) was added at the end to thicken the mixture.


The dish came together with ease and the simple fresh ingredients made for a sensory experience. According to Neal "panna cotta" should make you happy and the crowd agreed.
About Wine Pairings:


Ian Blackburn from "Learn about Wine" was our guide and master sommelier for the evening and was pouring a collection of wines from the Domaine Carneros line from the Southern part of Napa. Selections included: Chardonnay, Pinot noir, Rose and a CA sparkling, done with the Champagne method, crafted one bottle at a time and a grand total of 5000 human hand touchings to finish. The result is simply California expression in every bottle.


Notes on featured wines:
1st. Brut from Domaine Carneros. In the $20-25 range. Available at Gelsons, Ralphs & Vons Grocery Stores
2nd Domaine Carneros Pinot Noir
3rd. Blanc to Blanc "La Rev". A high end small production artisinal made wine, aged 5yrs on bottle -Retails for $75.00
4th. Cuvee de la Pompadour Rose
Special Thanks:
Go out to Russ Diamond from Snyder Diamond, who we had the pleasure of meeting in the "Test Kitchen" after the event.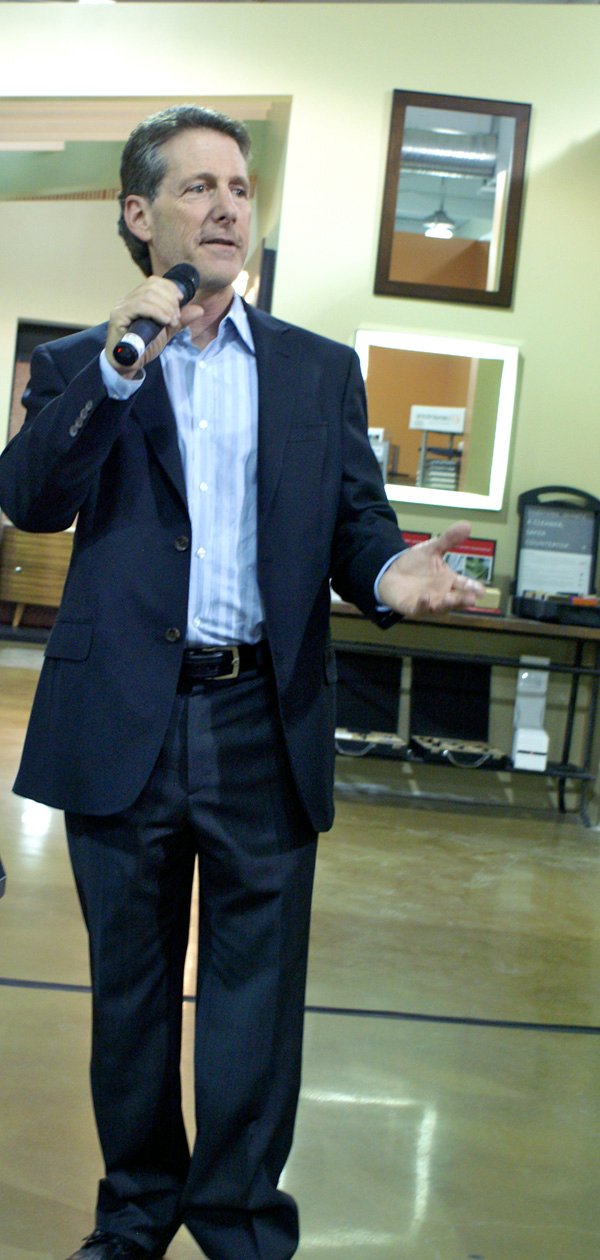 Sub Zero/Wolf chefs for providing appetizers, Los Angeles Magazine and the talented team from the Valentine Group Public Relations, The Santa Monica farmers market for providing produce and information about the market, Neal Fraser, Service Staff, Ian Blackburn and "Learn About Wine" and everyone else who made this event a success.
Closing:
Home is where the heart is, and the kitchen is the pulse, so it made perfect sense for the event to be held in the amazing kitchen and bath showrooms of West-side retailer Snyder Diamond. All of my senses were stimulated and as foodies, home cooks and chef's it is always great to brush up on our skills and check in from time to time and get a refresher course. We will be waiting for the next event with our fork and knife crossed!


Snyder Diamond, Santa Monica
1399 Olympic Boulevard (at 14th Street)/Santa Monica, CA 90404