By Samantha Abrahmsohn
There is something they put in a highball
That awakens the torpidest brain,
That kindles a spark in the eyeball,
Gliding singing through vein after vein.
There is something they put in a highball
Which you'll notice one day if you watch;
And it may be the soda,
But judged by the odor,
I rather believe it's the Scotch. – Ogden Nash
Straight from the Scottish highlands descended a Whiskey event so large that aficionados came from far and wide to sample a grand selection of malted grains from around the world: Whiskey Live LA.
Nestled in the lower level of The Century Plaza Hotel, purveyors flanked the stacked levels of the convention hall, each offering a unique perspective on an ancient tradition.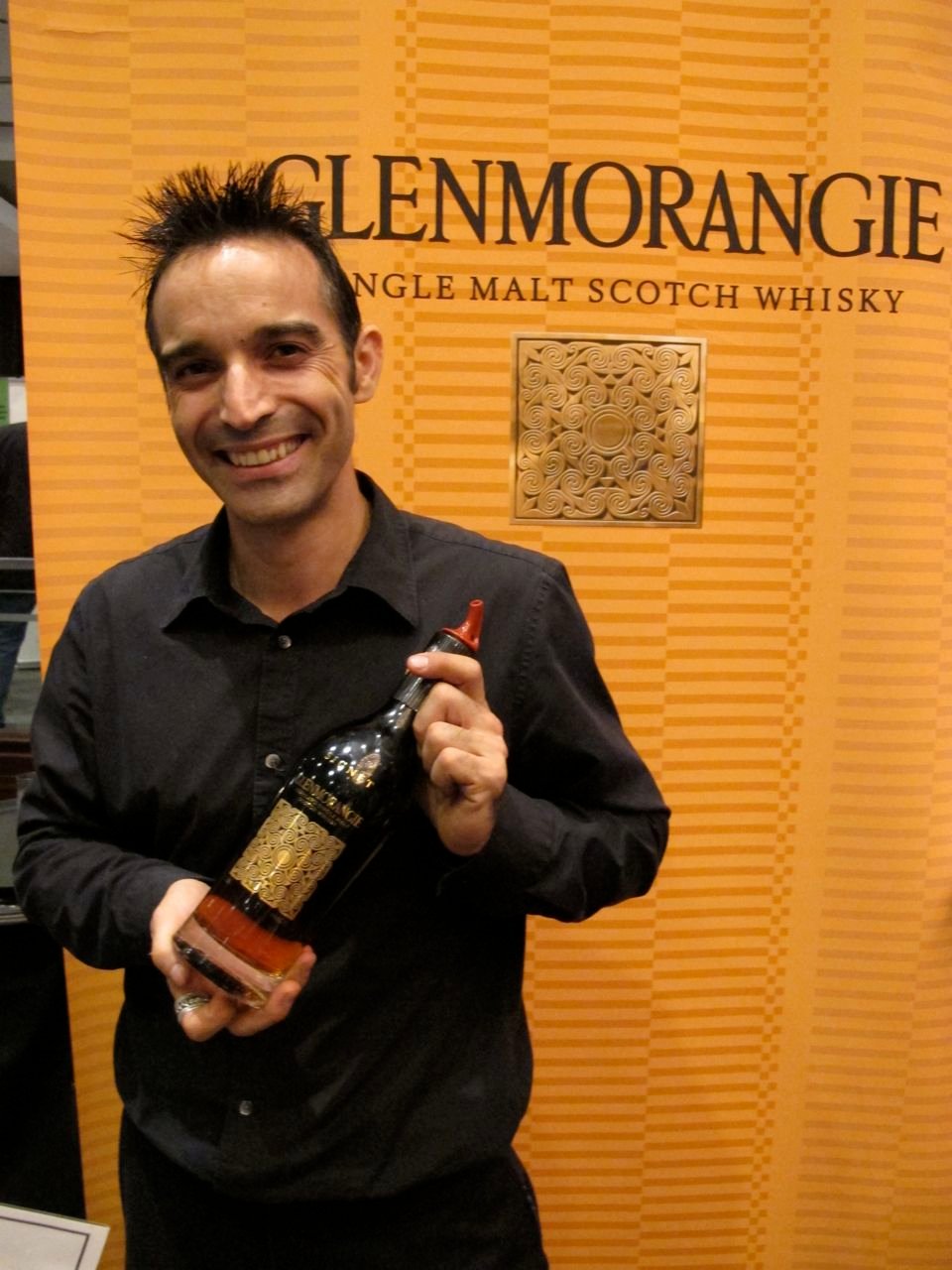 Glenmorangie had a wide variety of aged single malt whiskies but their shining star was the Signet with a strong roasted flavor imbued with coffee and chocolate notes. Unlike many other whiskies we tried, this one was not at all "peaty," meaning that it did not have the characteristic smoky flavor attributed to most whiskies. It was a lovely smooth treat that we thoroughly enjoyed.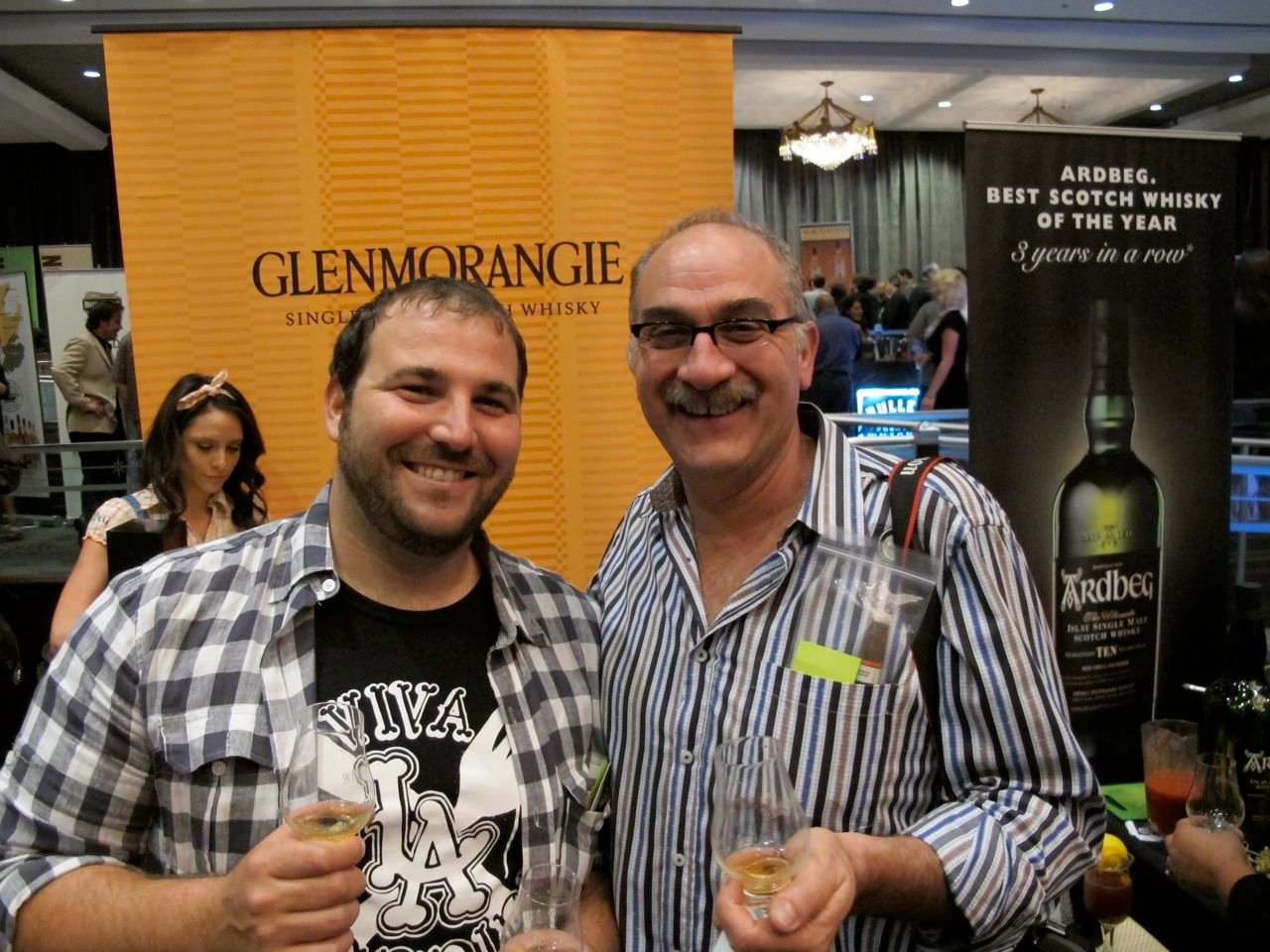 Upon strong recommendation, the Viva LA and Miz En Place crew took a jaunt "down under" to Sullivans Cove to sample their rare Tasmanian Single Malt. It was instantly apparent why this Australian Distillery has earned top awards for their collection of fine single malt whisky.
Classic favorites were strongly represented and I had the opportunity to try the elusive and world renowned Johnny Walker Blue Label for the first time. I found its reputation well-earned and its presentation all class.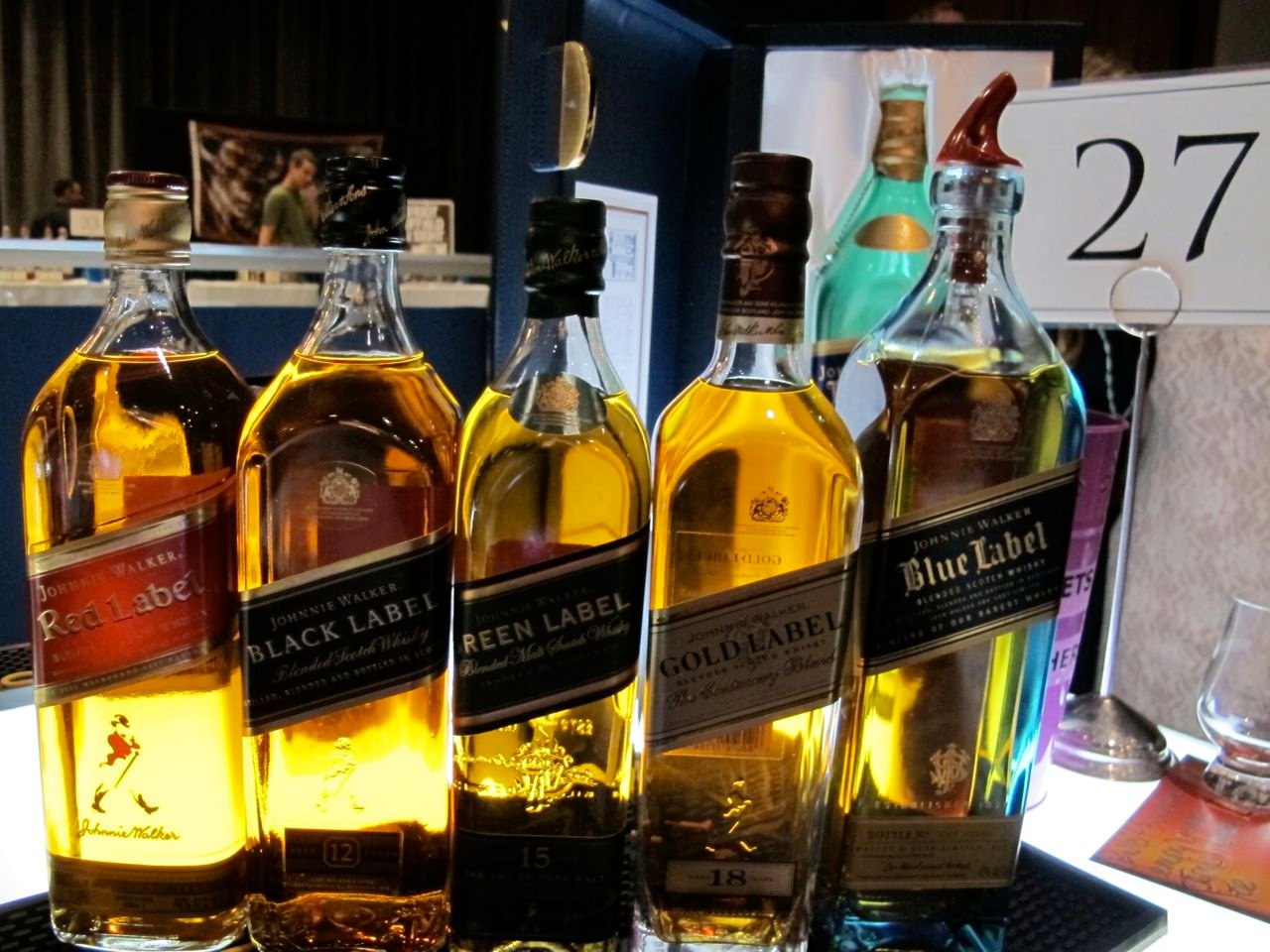 Not to be outdone, independent distiller Jeffrey Topping, The Wild Scotsman has a wonderful selection of Scotch Malt Whiskey and the brand identity to match. Who other than the Wild Scotsman himself to guide your imbibing tour? From the kilt and his unique Scottish flare to his smile and his wild curly hair, Jeffrey was born to produce a top shelf Scotch few could compete with.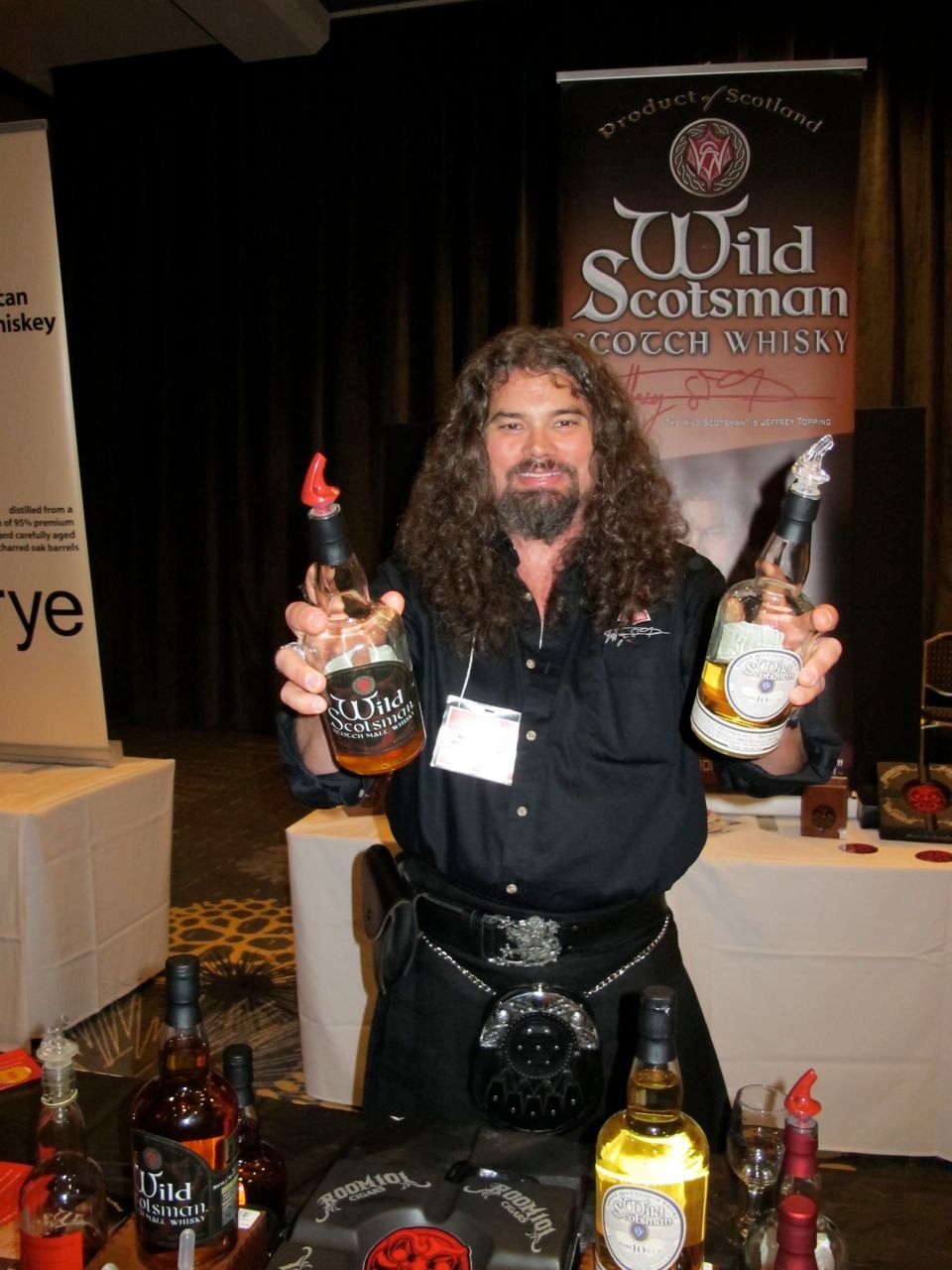 Bulleit Distilling Co. offered their Kentucky Straight Bourbon Whiskey and Bulleit 95 Rye in contrast to the serious whiskey tasting going on around them. In good spirits and good company, at the Bulleit bar, I felt like coming home after a hard days work!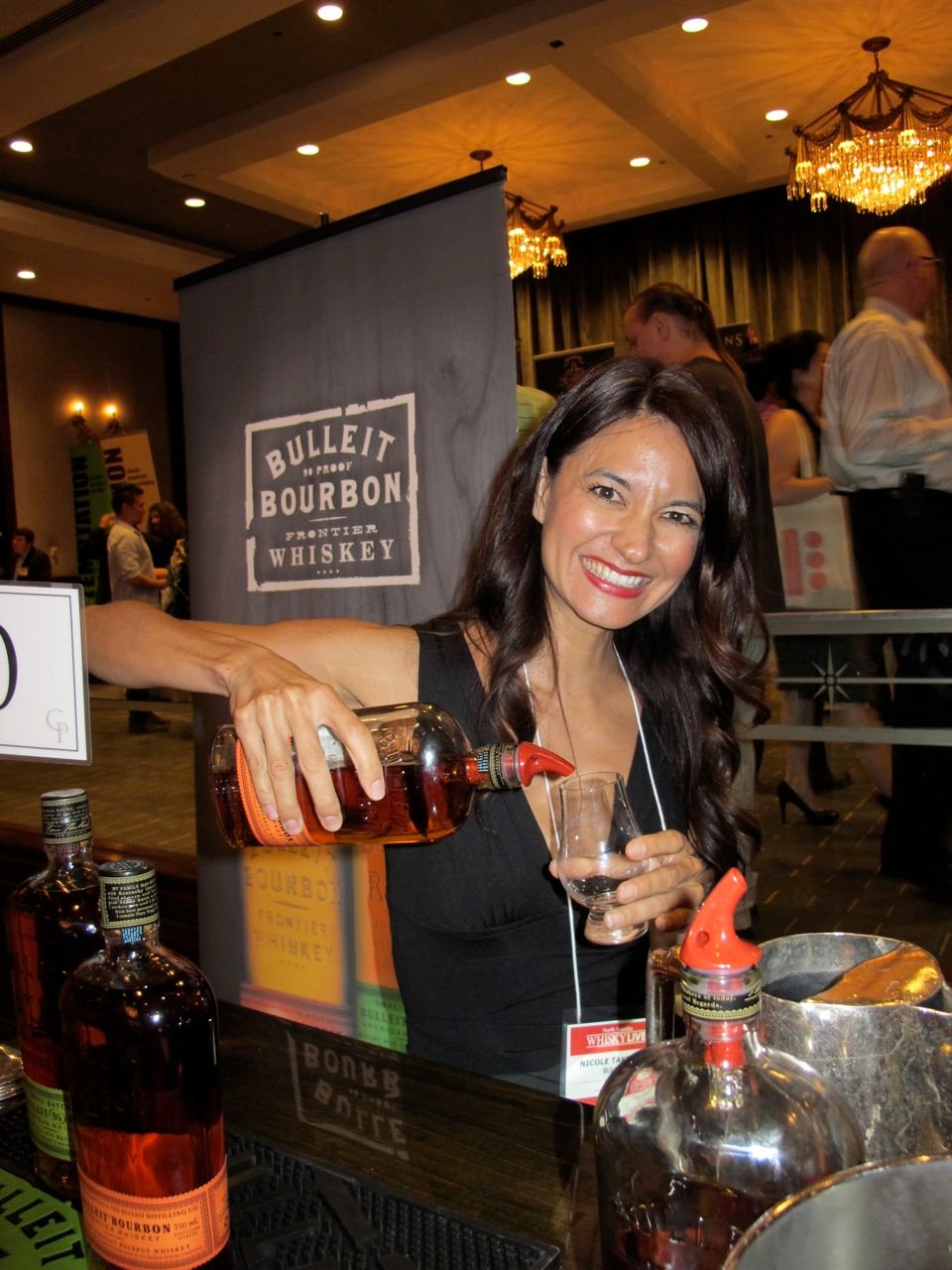 The event also had a live mixology component called "Cocktails Live," which was a fun addition, we felt, and not limited to Whiskey, Bourbon or Scotch. Kat Valentina mixed an impressive "Choco-PB-Pretzel-Tini" combining Stoli Salted caramel vodka, Milk Chocolate and White Chocolate Godiva and peanut butter puree with a sea salt and peanut butter rim! This was delightfully surprising.
The highlight of the evening, by far, was an incredible selection of liquor infused chocolates from "Twice the Vice Spirited Chocolates." Craig Boreth experimented with a host of great liquors to design the perfect pairings. I was swathed in the chocolate martini made with Baileys, steeped in the white Russian made with Eagle Rare 10 year single barrel whiskey, soaked in the Lagavulin 16, and imbued with the Glenlivet 18 dark chocolate. Their motto is "Enjoy Irresponsibly" and I think I just might! Visit them online for great holiday gifts for the person who has it all!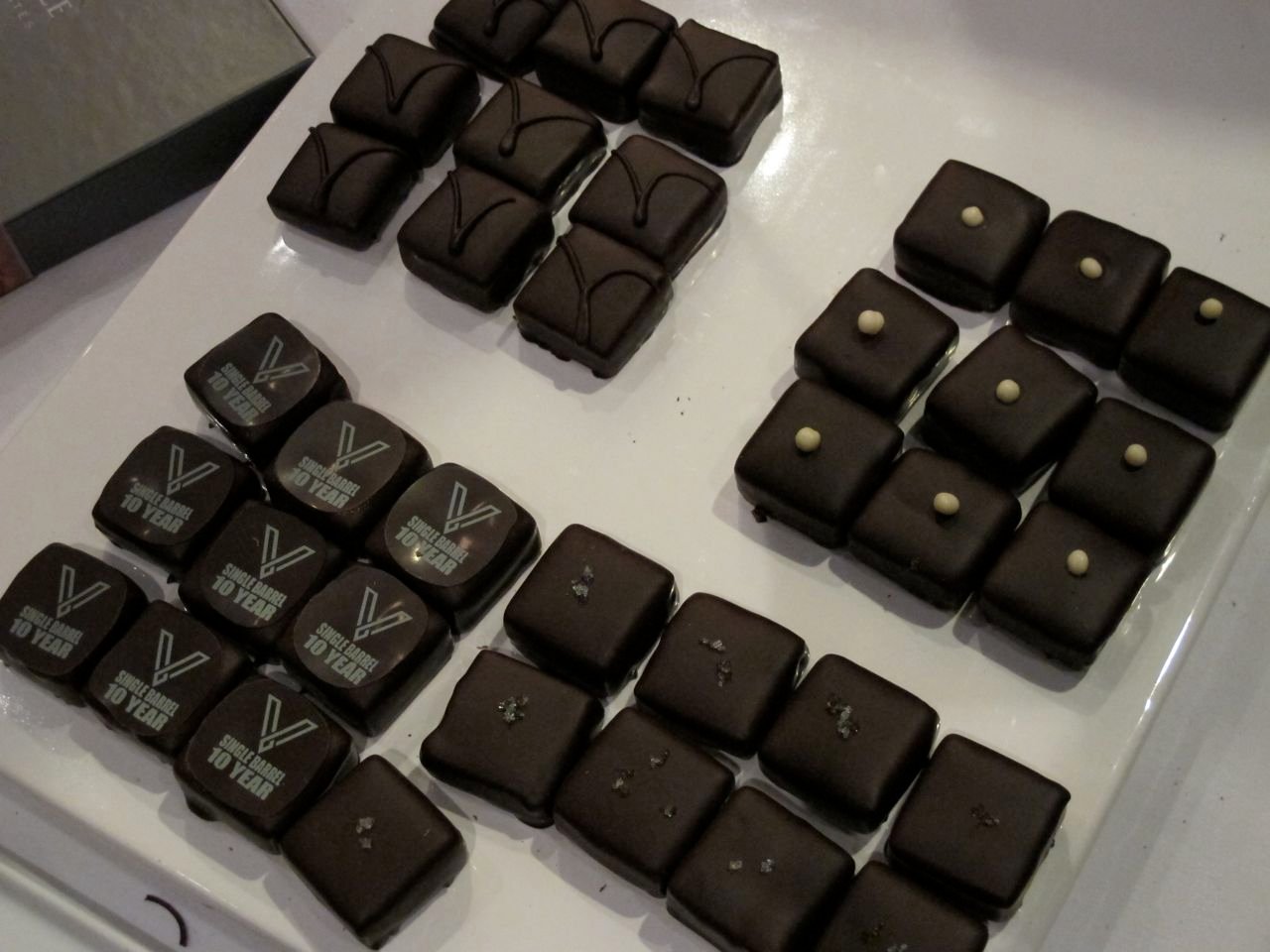 An exceptionally well organized, well represented and well attended event, Whiskey Live was for the devout whiskey connoisseur, Disneyland on the rocks… or perhaps rather, the Whiskey Stones.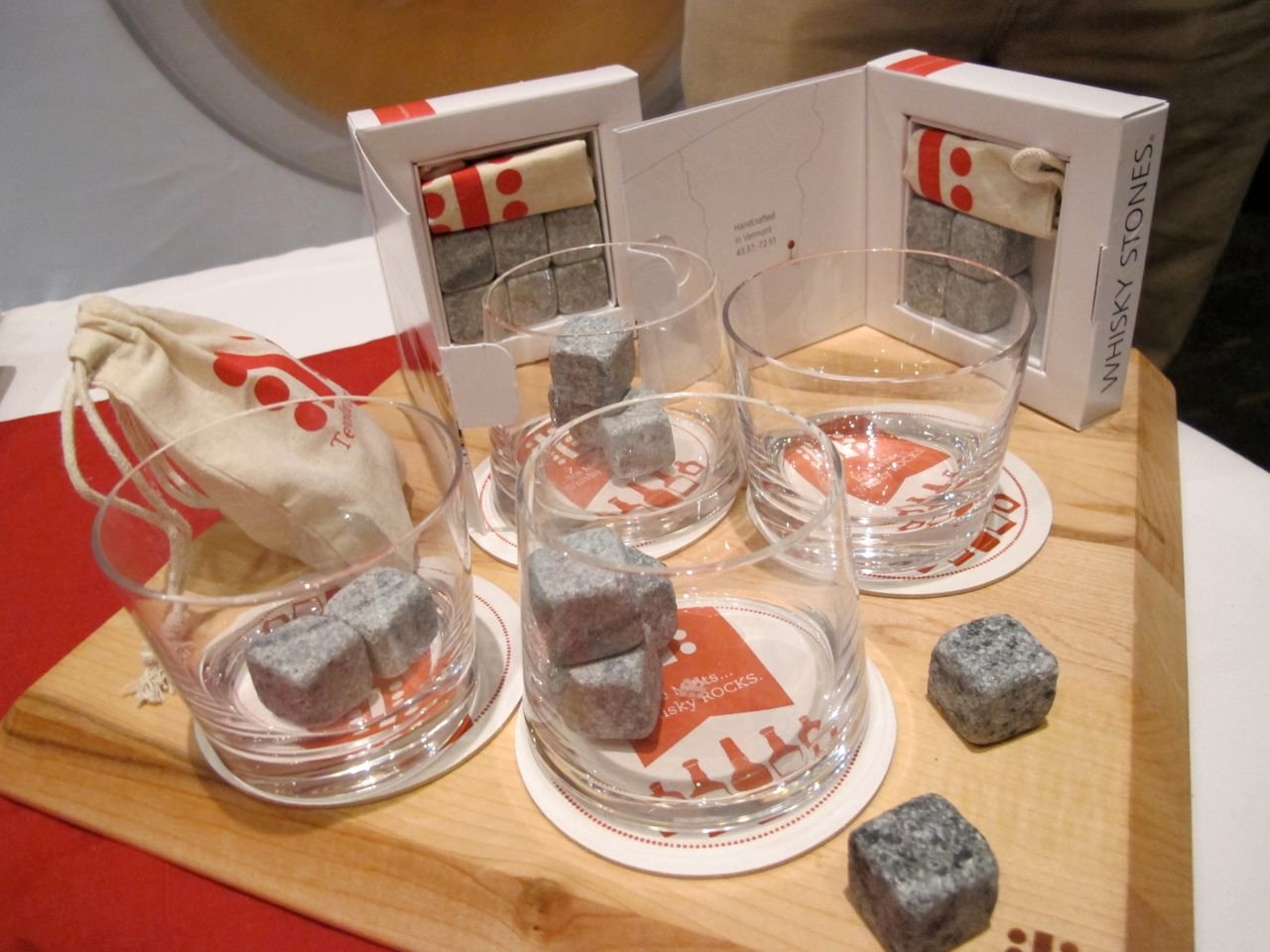 Photography by Samantha Abrahmsohn for VivaLAfoodies.com