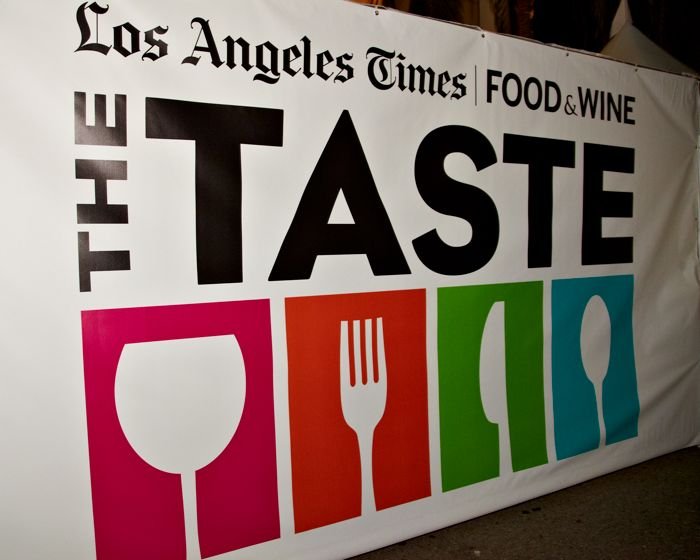 And we thought life couldn't get any sweeter in Beverly Hills 9.0.2.1.0, but that was before the Los Angeles Times Taste LA events came rolling into town. The TASTE LA or TASTE, for short drew crowds from all over the city to indulge in over a dozen food, beverage and lifestyle events throughout the Southland over the Labor Day holiday weekend for a culinary free-for-all that provided a taste of LA, virtually at every corner of the city. We were fortunate enough to have "The golden ticket" for Duff Goldman's "Desserts after Dark Pavilion" on swanky Rodeo Drive in the 9-0-2-1-0. There was so much sugar indulgence that even the original kids from Willie Wonka and the Chocolate Factory would have had a hard time hanging, but we are foodies and we never give up without a fight.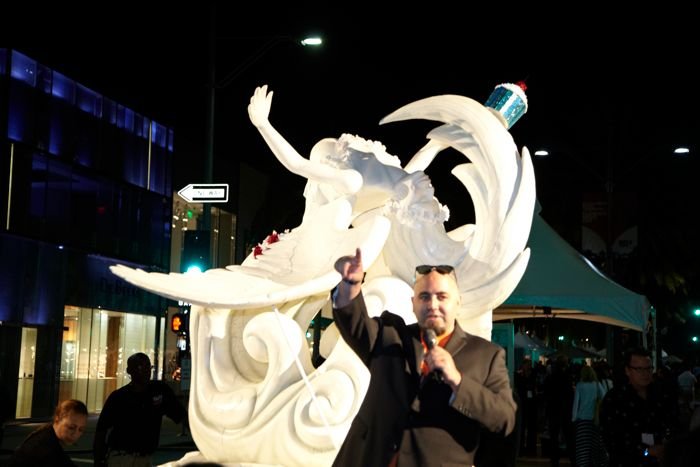 The intersection at Rodeo Dr. and Wilshire Blvd. provided the VIP access point into "Desserts After Dark" and the team from Wagstaff Wordwide and our good friends Meghan Patke and Vanessa Kanegai had the entire event dialed in, so much so, that they didn't event have a chance to leave their post for a TASTE of something sweet.


Since we didn't want them to miss out on all of the tasty treats we decided to hand deliver a trio of alcohol infused Ice Creams from our client "Drunken Udder" that included the Dirty Elvis, Bourbon Salted Caramel and the Lemon Drop Sorbet just to name a few.


Since being featured at the event, "Drunken Udder Ice-Cream" has made its way onto menus all over Los Angeles including a most recent addition on the Backyard's menu at the W Hotel Westwood via the dessert menu created by Chef Dakota with many daily flavors also in rotation.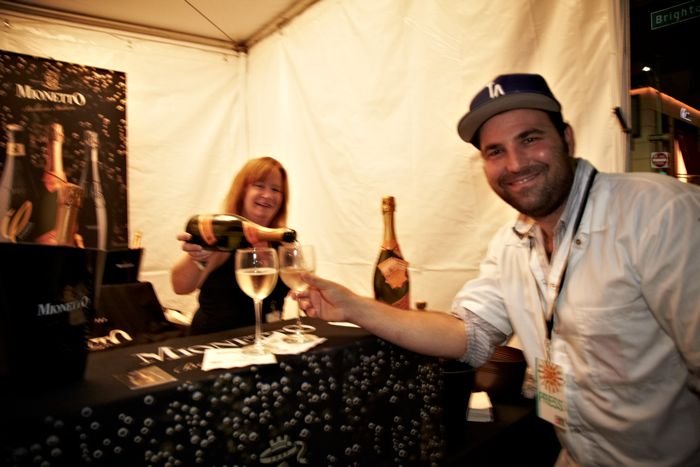 We started the night off right by getting our palates wet with drink handcrafted by local mixologists and some light cocktail snacks that included some Wiz Khalifa inspired "Black and yellow" organic chocolates.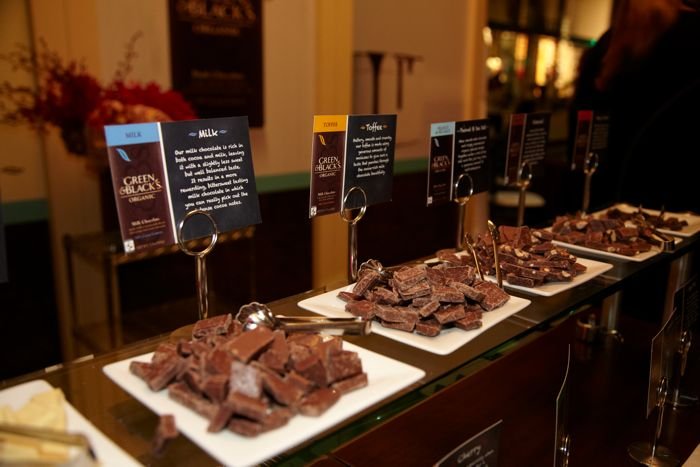 In between bites we had a chance to alternate sips between some bubbly Moscato and Prosecco. Marsatta Fancy Chocolates served up certified organic Coconut, Orange and Mint Chocolate Truffles and P-Diddy came through with his own personal Ciroc Vodka Lounge.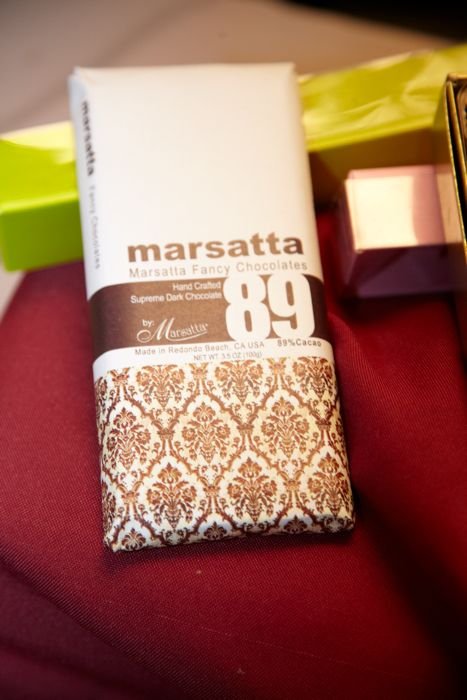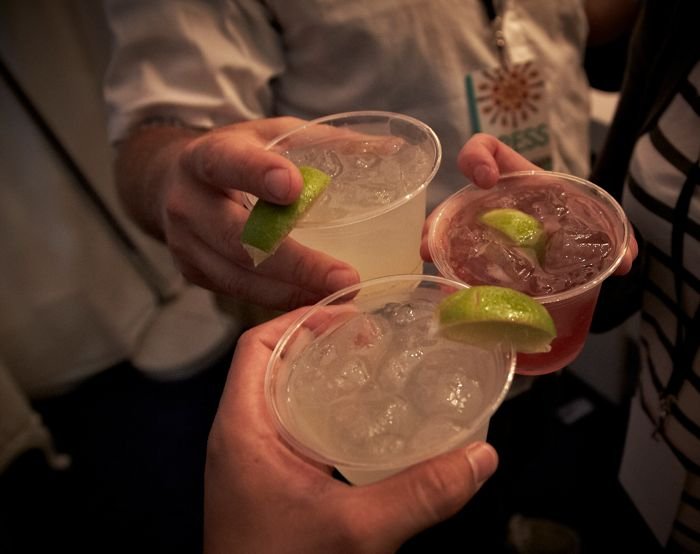 Not too shabby for the mean streets of Beverly Hills. The highlight of the evening was a chat with Duff Goldman, the celebrity host and MC who showcased a cake sculpture that was strategically placed on the median so that passer(s) by could see the amazing artistry that Duff and his team from Charm City Cakes bring to the industry on a daily basis. Look for Charm City Cakes West to make its LA debut in the next few months. You will not want to miss a bite of their unique and moist lemon poppy-seed cake. Literally "To die for" Pardon our cliche.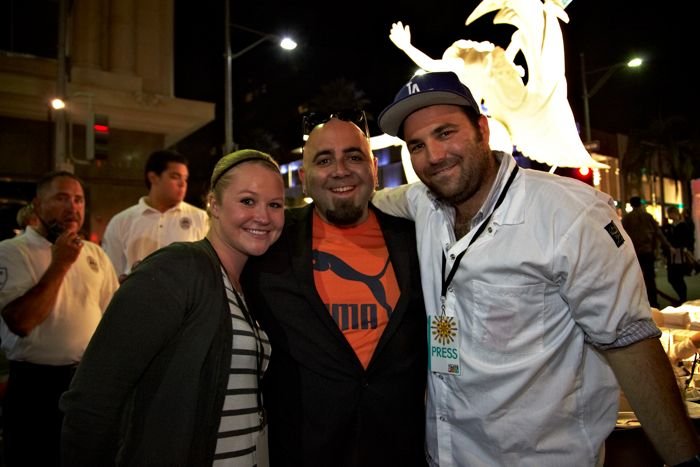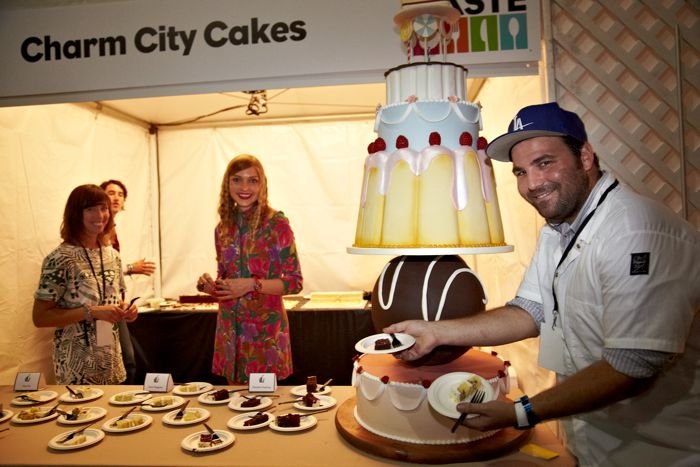 We made our exit from Rodeo when The Pharcyde track "Runnin Away" came on because we realized it was a good time to cut our losses, in calories that is. Being that it was Desserts after Dark we worked up an appetite for something savory and we were grateful that the Counter was tray passing their classic mini-burger sliders for a break in the sugar rush. Lets just say that Team Viva LA foodies left the event with more than a grin on our faces and the memories from the night of sugar induced gluttony will live on in our memories long enough to tide us over till next-year's TASTE LA events.


Special Thanks to Joseph Briscoe from Briscoe Photo for snapping such amazing event imagery.