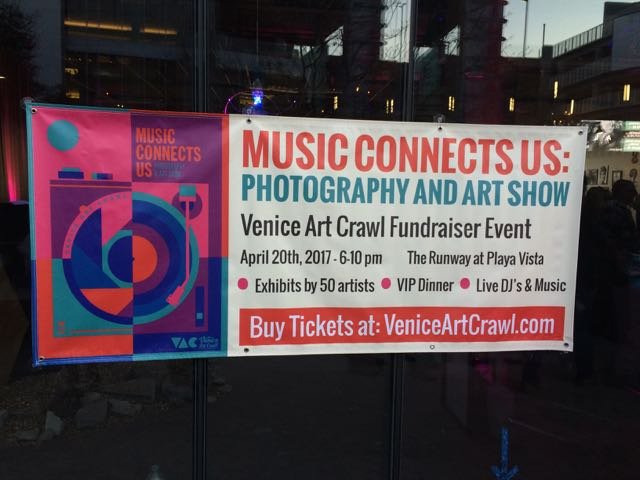 On 4/20, while many were indulging in their own ways, we were on "a journey into sound, a journey which along the way will bring to you a new colour, new dimension new value." Very relevant lyrics that help paint the picture of the evenings multi-media art experience.  These lyrics taken (from the great hip-hop artists Eric B and Rakim) of the Music Connects Us: Photography & Art Show, A Venice Art Crawl Fundraiser Event.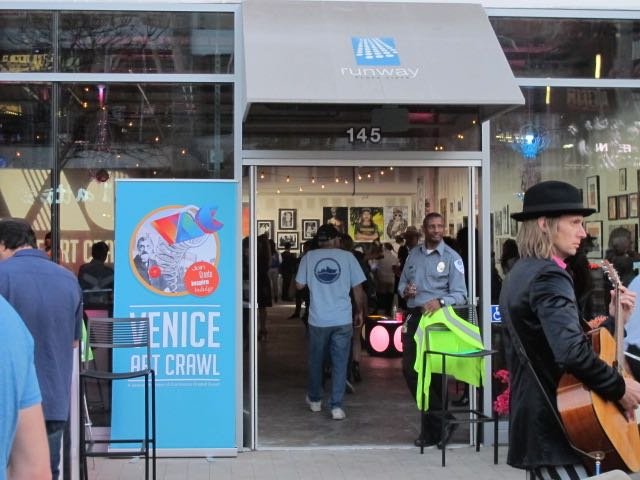 On this night, it was a totally sensory experience down the artists' rabbit hole of creativity with the underlying theme of music and its connection to each and everyone one of us, from popular contemporary artists who have all made their mark on the greater Los Angeles/ Venice arts scene, as well as the international stage.  In addition to showcasing contemporary art from over 75 local and international Venice painters, sculptors and photographers the fundraisers ultimate goal of raising funds to support the arts in Venice as well as providing the funds needed for the 2017 Venice Afterburn taking place in September in Venice Beach.
Many colorful mixed-media artwork were on display, showcasing the some of the greatest musicians of all time from the past; Bob Marley, Tupac Shakur, Prince, David Bowie and Adam Yauch from the Beastie Boys to contemporary artists including Stevie Wonder and The Rolling Stones.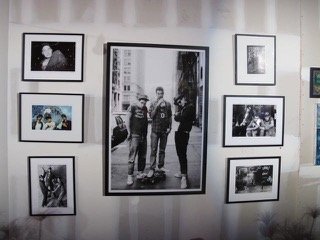 The annual Fundraiser to fund future art events for the Venice Art Crawl organization was a Pop-Up Art Event uniquely set in the ever expanding Silicon Beach venue of The Runway at Playa Vista, an outdoor entertainment destination in the likeness of The Grove and 3rd Sreet in Santa Monica. The art show took place in a vacant storefront space in a great position adjacent to the newly opened Hal's Bar & Grill, Playa Vista location and brings the vibes of their current Venice location due South to the ever expanding Silicon Beach.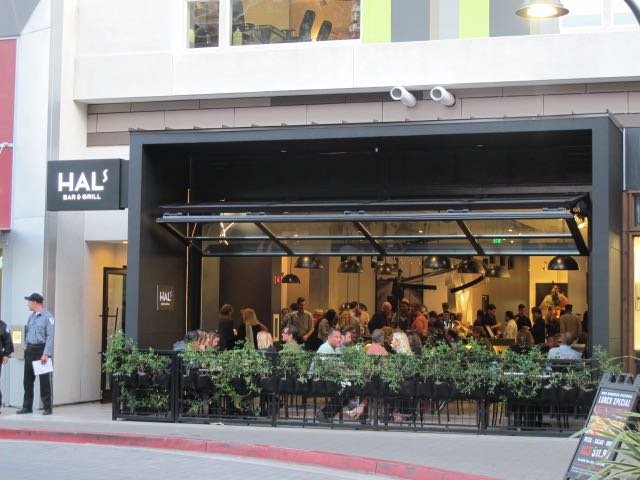 We went next for to wet our whistle and were treated to a multi-course VIP fundraiser dinner taking place at Hal's Bar & Grill where donor guests were introduced to some of the best seasonal produce, artisanal ingredients and high quality meats and sustainably sourced seafood available.  Beautiful artistic plates surrounded the restaurant and live music played from local Jazz musicians. curated artwork rotate through the restaurant periodically. Curated artwork rotates through the restaurant periodically. Guests were also free to pop-on-over to the gallery space next-door in between courses.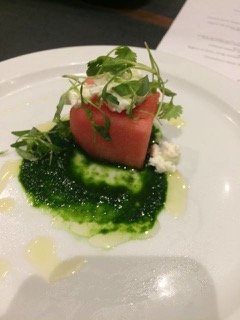 "Now in its seventh year, the Venice Art Crawl's mission is to ensure that this historic artist community retains its iconic role as a driving force in American art and culture. Contributions for this fundraiser will support a high-spirited art event that happens four times a year: March 16, May 18, July 20, and September 22/23. The Venice Art Crawl's goal is to share, inspire and promote collaboration within the Venice community through mixers and art events. The VAC is a volunteer run non-profit organization which is a committee of the Venice Chamber of Commerce. "

Some of our favorite Artists on display at the show depicted musicians we love, scenes of Los Angeles landmarks, pop-culture, music festivals and visual art installations that really do show how music does connect us as a civilization and how it is present and resonates in our daily lives.
With far too many works to showcase we have selected out some of our favorites from artists in BOLD.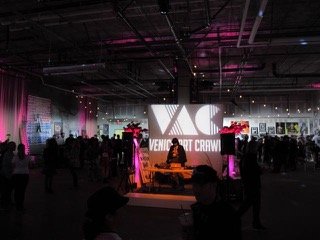 Plastic Jesus • Guy Webster • Jules Muck • Sunny Bak • Graham Bell • Ricky Powell • Carithia West • Talib Haaq • David Zentz • Marie Francoise Prybys • Michael Jacobson • Ivy Ney • Risk • Chase • Lisa Reider • Kii Arens • Lindsey Nobel • Made of Hagop • Shark Toof • Unfukyourself • Narrator • Jennifer Korsen • Destin Clover • Mads Hofmann • Thrashbird • Homoriot • Jason Humphrey •Le Fou/Vegan Club • Priscilla Witte • Bisco Smith • Meryl Lebowitz • Shplinton • Tunie Betesh • Shoko Yanigasawa • Gino Perez • Teachr • Martin Durazo • Mark Frazier • Ugo Nonis • Spaik • Cey Adams • Big Teeff • Daniel Dugan • Annie Terrazo • Emmett Ansel • Betty Nguyen • Michele Castagnetti • Todd Goodman • Kasey McMahon • Claus Castenskiold • Le Meesh • Tom Lohner • Zinzi LeMond • Rachel Burt • Miles Regis • Oliano Afano • Balloonski • Collin Salazar • Daniel Chimowitz • Ashley Edes • Ramiro Davaro-Comas • Sohani Holland • Midas Lives • Beck Starr • Kerry Krogstad • Zac Tomaszewski • Robert Landau • Nat Fino •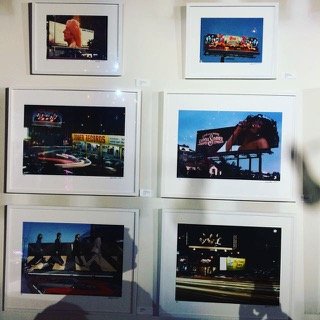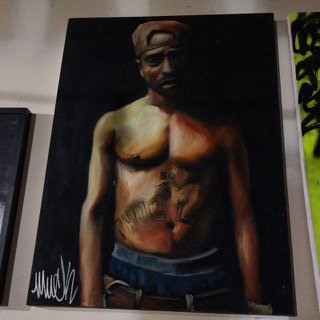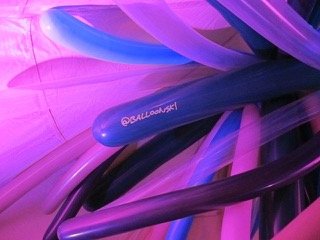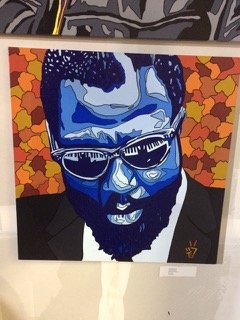 Back at the show Kombucha based Mock-tales from Health-ade using all 3 flavors as a base and guests could select from the Pink Lady Apple drink with infusions of Blood Orange and a green ginger juice shot or their Reishi Mushroom Chocolate flavor. What a creative and healthy beverage option to keep guests energized for an evening of art, music and visual communication.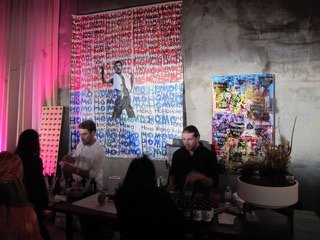 A special thanks to all of the event contributors and sponsors who put on such a great show and we look forward to attending future VAC events.  Noteworthy sponsors include: The Agency Real Estate, Aviary Napa Valley, El Sombrero LA, Hal's Bar & Grill, In Heroes We Trust, The Lincoln, Lotus Belle, Modernica, Oshen Properties, Underwood Pinot Noir, Venice Boardwalk App, Venice Duck Brewery, Venice Neighborhood Council, Venice Duck Brewery, Venice Neighborhood Council, Vividseats, Yelp, Yo Venice.  A very special thanks to the Platform Media Group (Henry Eshelman, Sabrina Zeile, & Cecilia Zhang,) for having us in attendance and it was a pleasure meeting up at Hal's Bar & Grill after we saw the show.