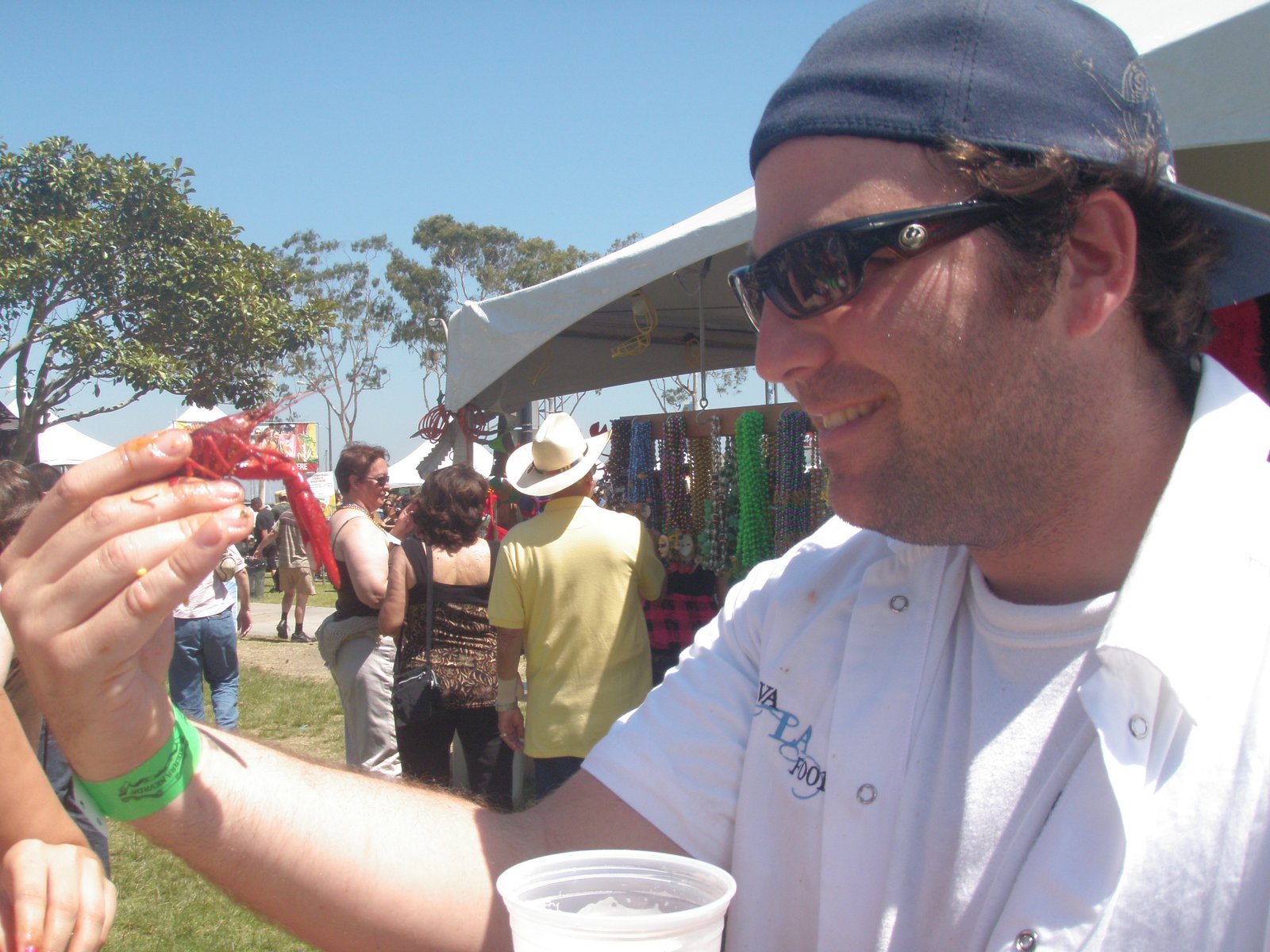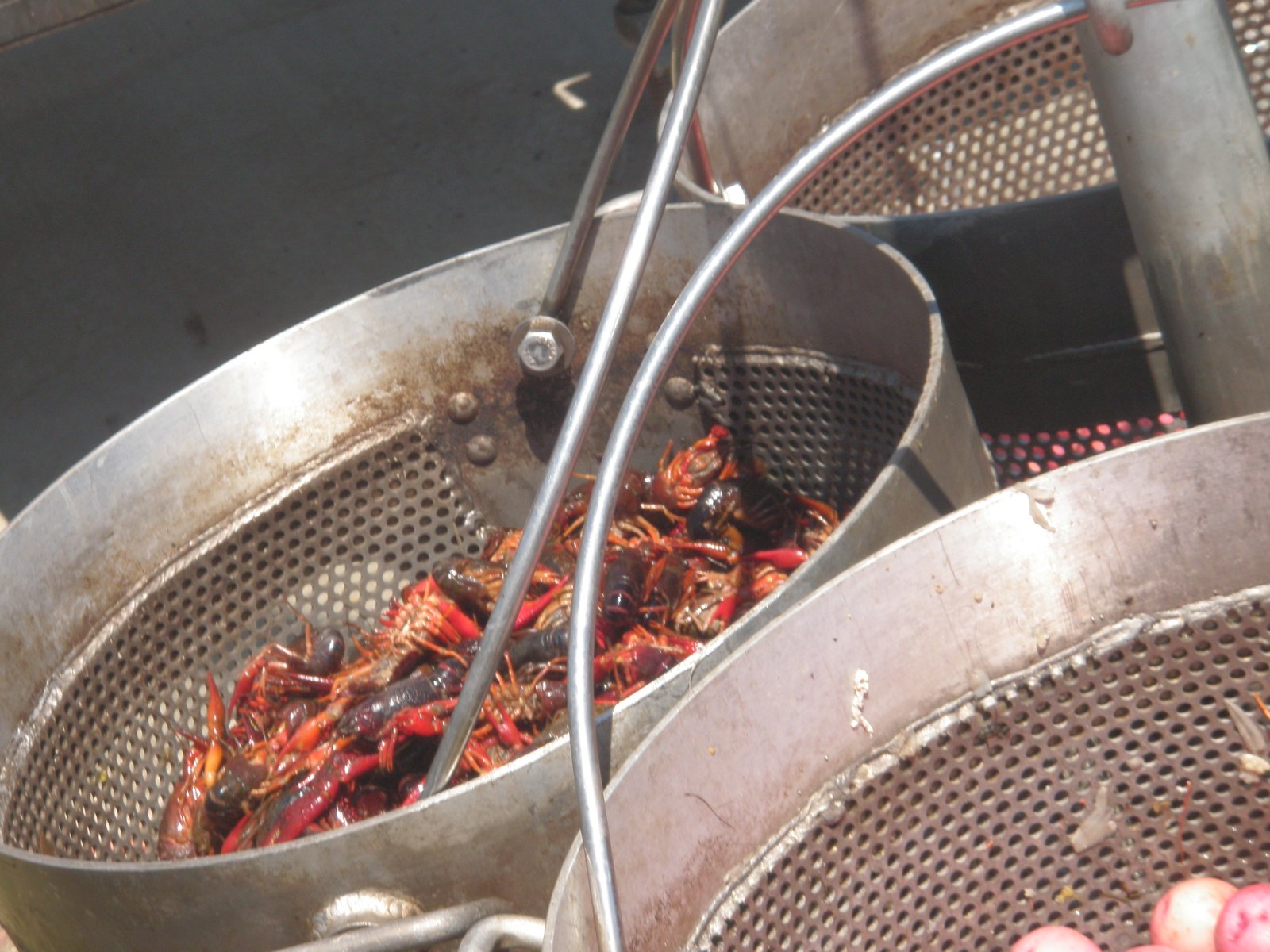 The 16th Annual Long Beach Crawfish festival was quite an experience for me. It was the closest I have been and will probably ever be to a traditional Louisiana Crawfish Boil. It was an experience felt by the mind body and soul.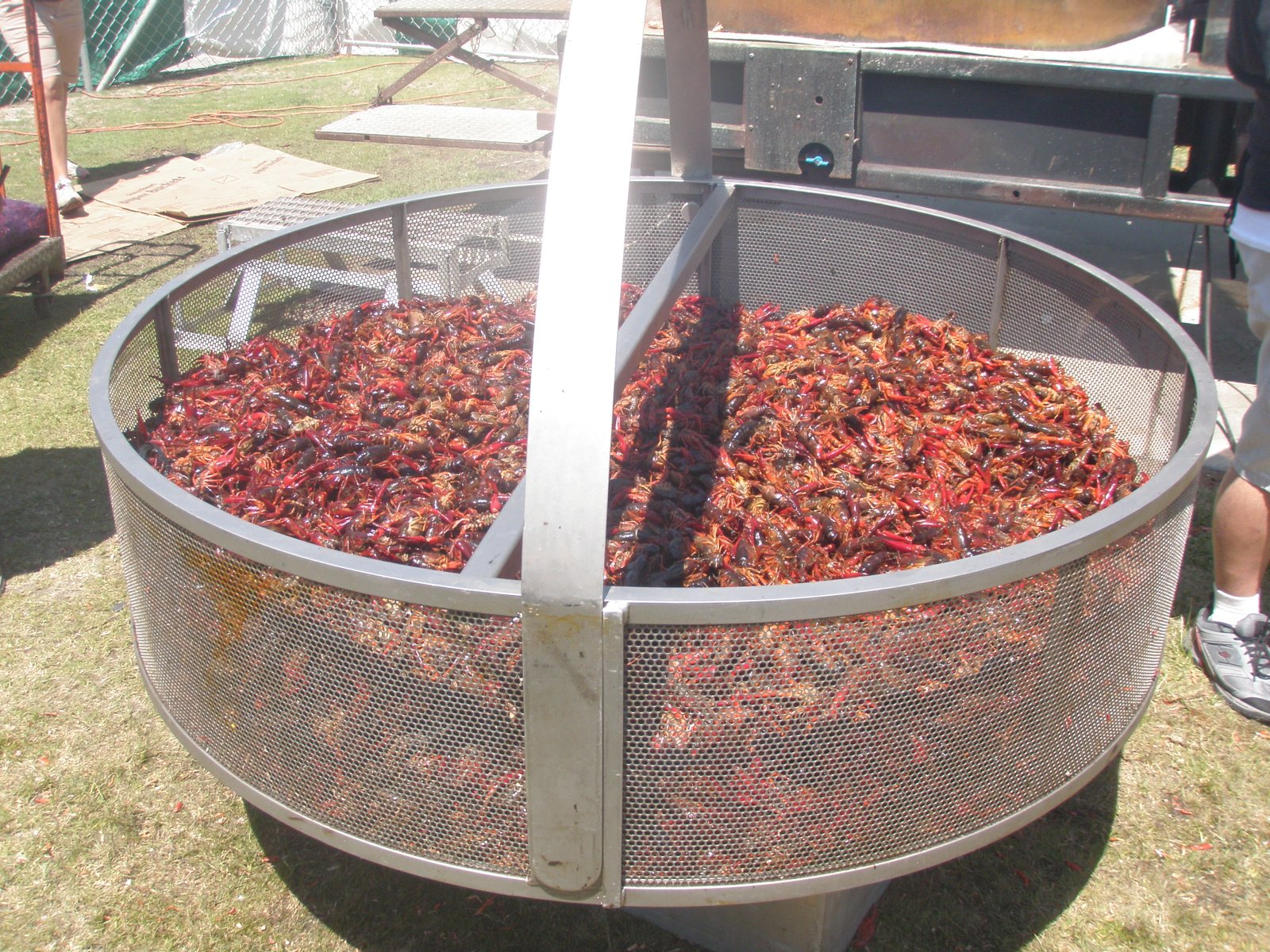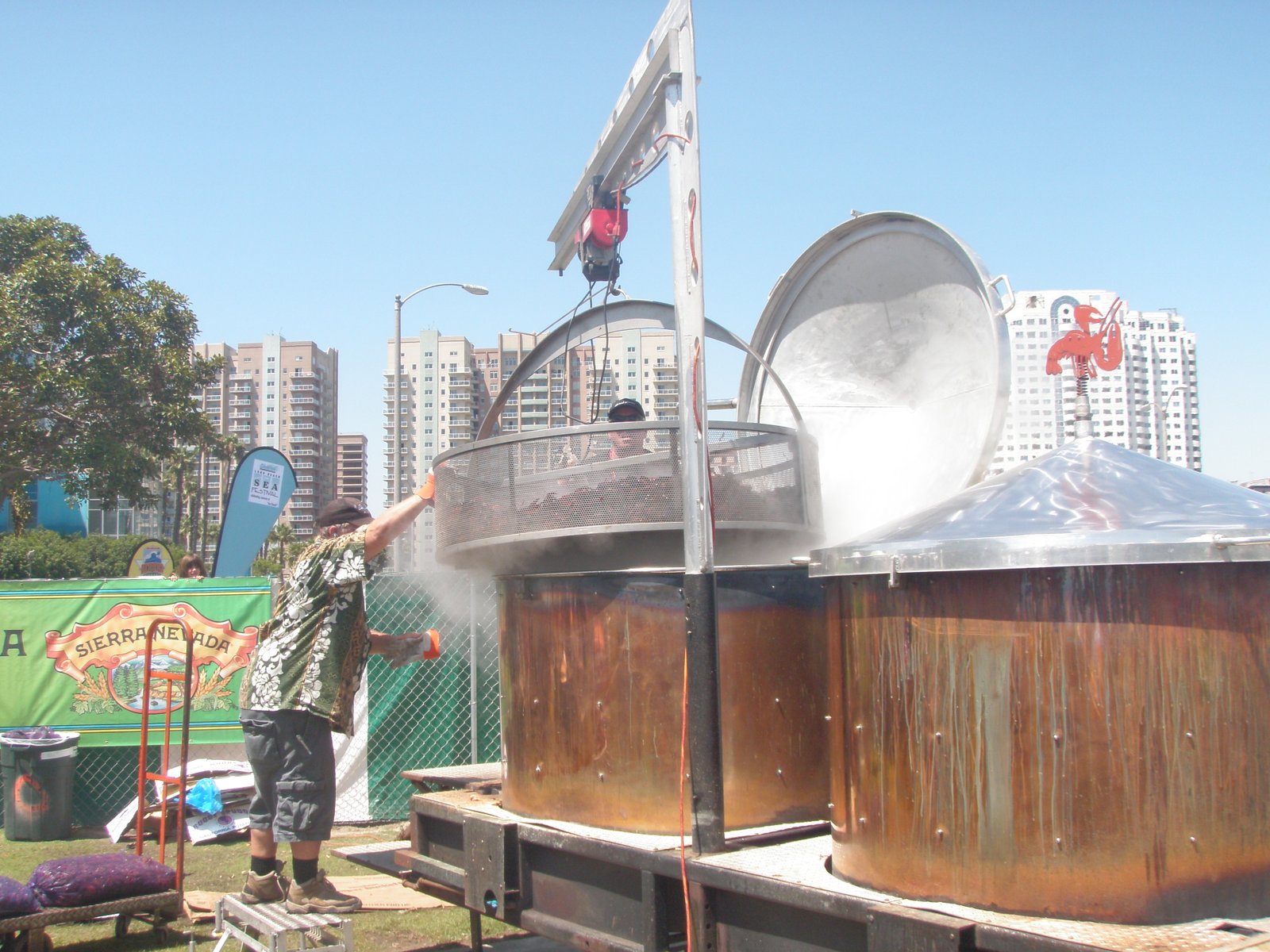 Foodies from all over Los Angeles converged on the Rainbow Lagoon in Downtown Long Beach adjacent to the fisherman's wharf and Yardhouse restaurant. The park was transformed into an old fashioned seafood boil. Two giant steam kettles provided the ammunition to keep the crawfish coming from Friday through Sunday. MacGuyver would have been proud to see the use of cranes and other innovative culinary engineering to make the execution complete. There was never a disruption in the flow of food and we have the culinary team from Bristol Farms to thank for the cooking and plating efforts. A simple presentation was all we needed consisting of a pile of crawfish, boiled corn, red potatoes and a side of remoulade sauce.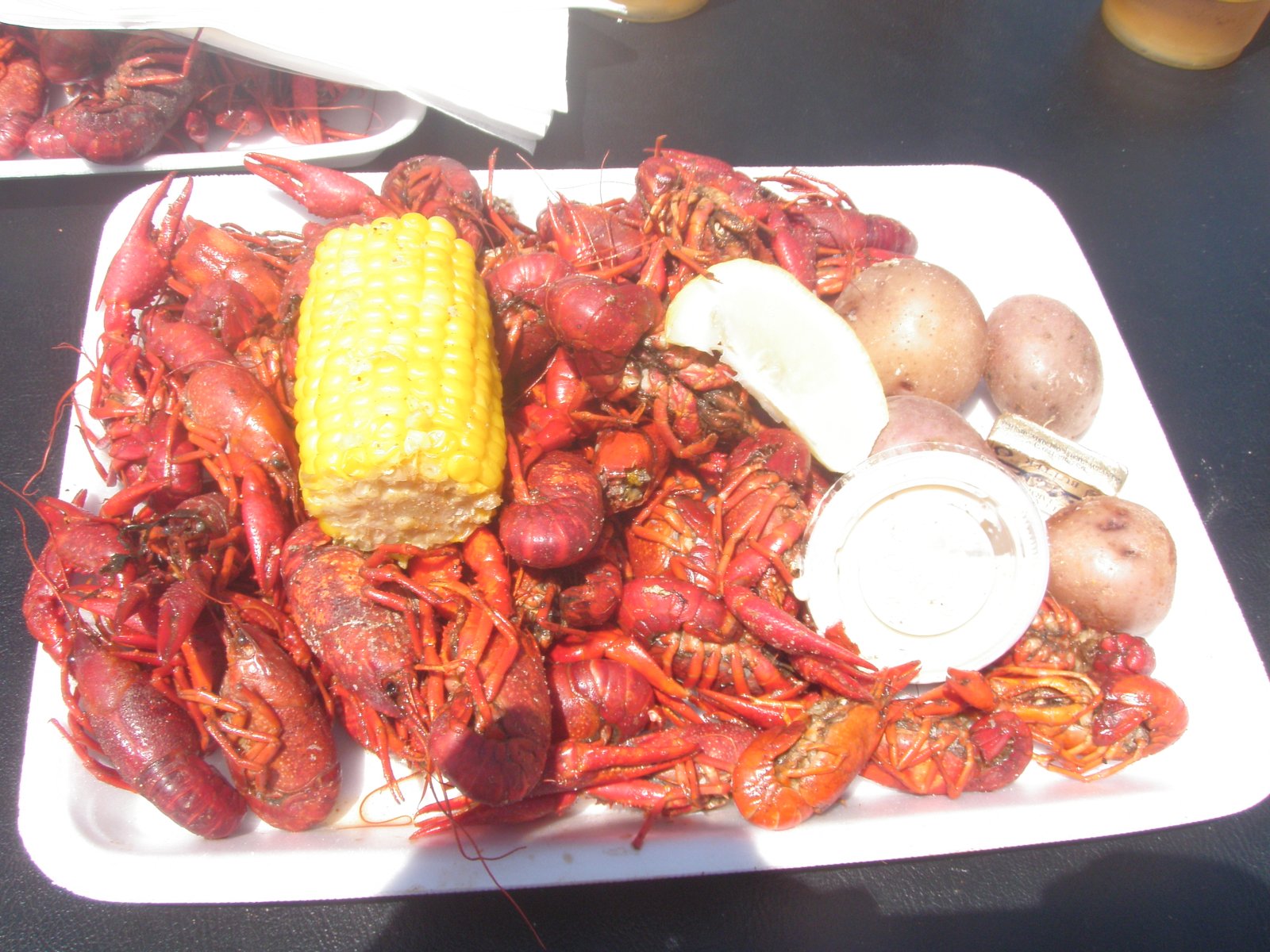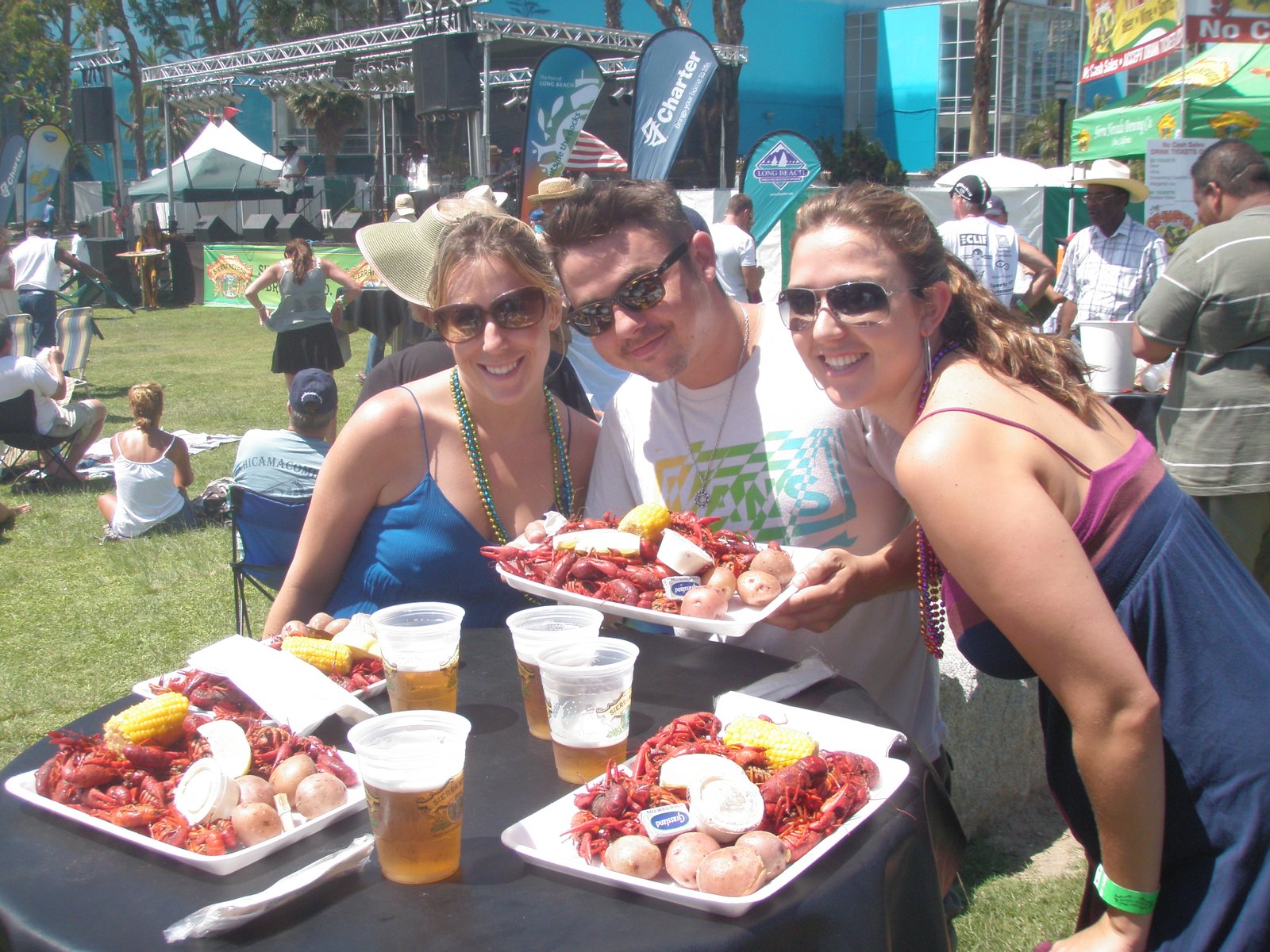 Numerous vendors and additional sponsors donated time, energy and products to the cause. Dancing, live screen printing of tee shirts, cajun and creole food samples were just a few of the things that made the event an experience I will always remember. Dikki Du and the Zydeco Krewe brought along the soundtrack all the way from New Orleans and Peanut played the Washboards.
We managed during our journey to sample Cafe Du Monde Beignets, watermelon slices, southern sweet tea and a shrimp po boy sandwich. These southern delights put some soul in our step and prepared us all for a final beer at the Yardhouse on the pier and then a long needed nap.
All in all, I now have a new outlook on Crawfish and the rituals involved in their consumption. These tasty morsels are not easy to eat, but they are quite tasty once you learn the propper method and worth the time and energy.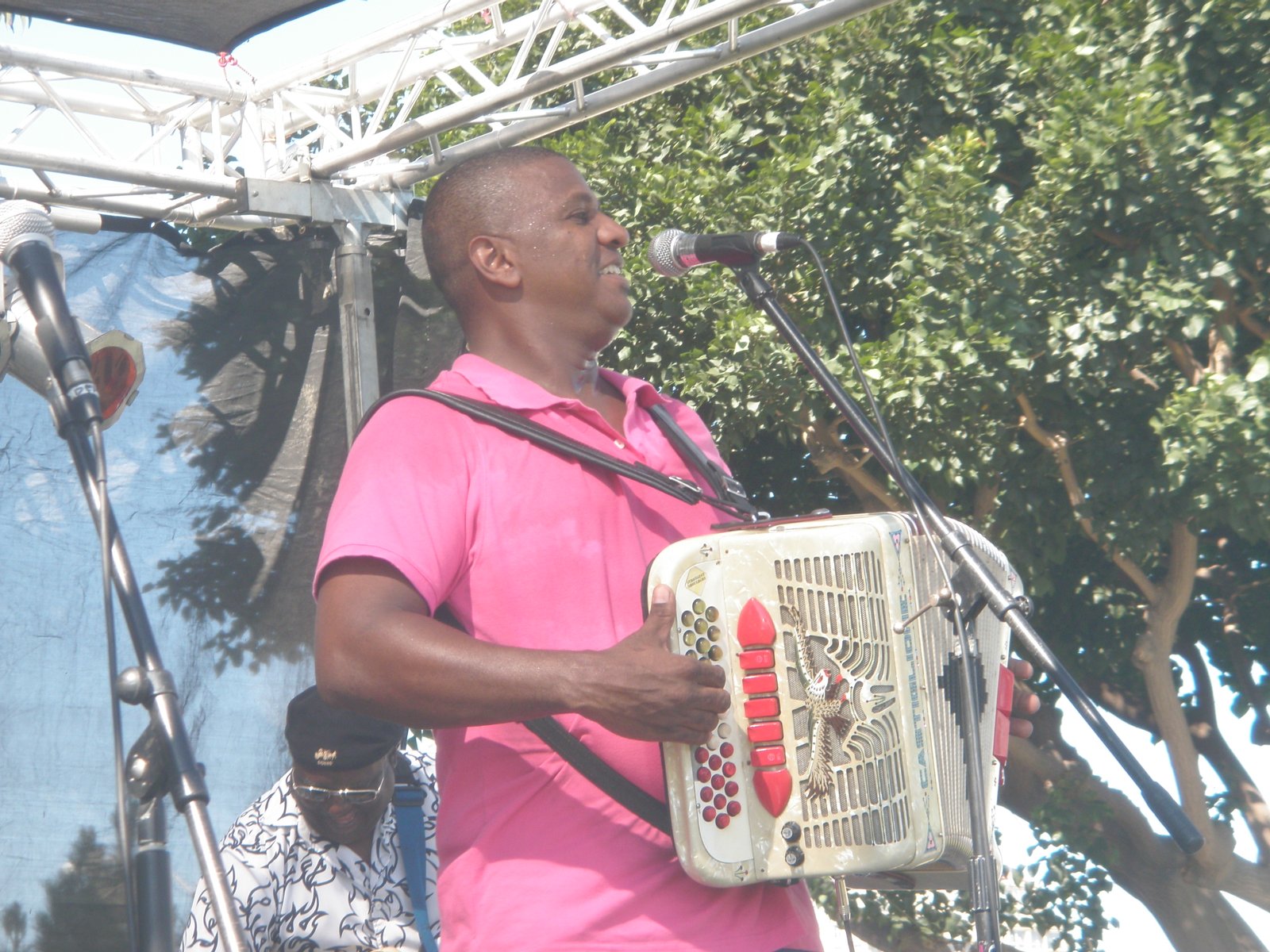 We hope to see you all nextyear. And if you like Lobster, the Original Long Beach Lobster Festival is right around the corner.
http://www.originallobsterfestival.com/