2.23 ART+WINE "Capturing Fashion: Derujinsky": Soirée Parisienne & Dinner (Café Pinot, DTLA)
DESCRIPTION
LAST REMAINING $15 TICKETS! LIMITED AMOUNT OF SOIRÉE TICKETS AND DINNER SEATS AVAILABLE. NO SALE AT THE DOOR. PLEASE SCROLL DOWN FOR ALL DETAILS.
"A New Book Reveals How Photographer Gleb Derujinsky Changed the Fashion Industry Forever", Town and Country.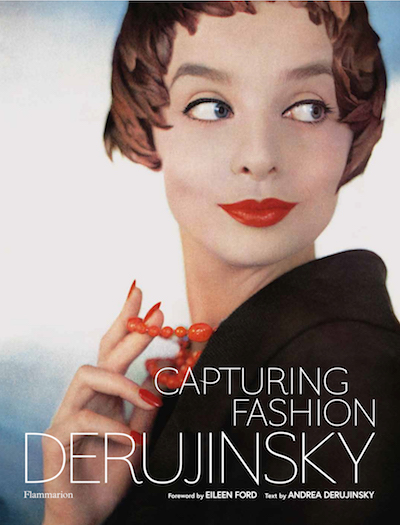 Los Angeles Wine Tasting, Fathom Gallery and Café Pinot invite you to an evening of art, wine and food. Join us for an exclusive exhibition & silent auction of the dazzling photography artwork of Gleb Derujinsky from the Paris collection portfolio, to benefit the Downtown Women's Center.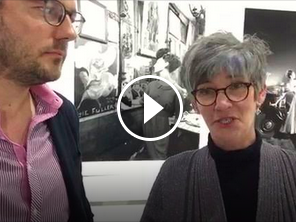 Discover the historic archives of a master photographer IN THE PRESENCE OF ANDREA DERUJINSKY, Gleb's daugther, who will be signing the book "Capturing Fashion: Derujinsky" at the event. The book (and a special print, see choice down below****) is on sale on Eventbrite as you purchase your tickets to the soirée.
EVENTBRITE Ticket Holders will:
– have access to the ART+WINE reception (and more! see what your ticket includes down below)
– be able to reserve seats for DINNER created by Café Pinot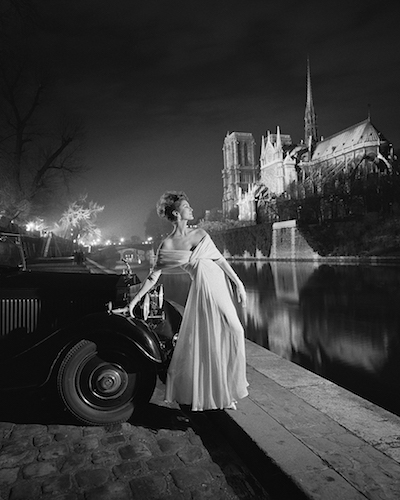 Groundbreaking photographer Gleb Derujinsky (1925–2011)invigorated the fashion industry with his glamorous, exotic, and often unconventional photographs. His career as a fashion photographer took off in the golden age of haute couture, when Balenciaga and Pierre Balmain were at the top of their game, and Yves Saint Laurent and Karl Lagerfeld were designing their first runway shows. Although air travel was still reserved for the lucky few, Derujinsky convinced his editors to send him around the world to photograph beautiful models draped in expensive gowns juxtaposed against rough desert dunes or glittering ocean sunsets. His ideas were revolutionary and gave rise to the mystique and glamour that are now pervasive in fashion.
His photographs appeared in major lifestyle magazines and extensively in Harper's Bazaar from 1950 to 1970, and CAPTURING FASHION: DERUJINSKY is the first monograph to celebrate his significant contributions to the history of fashion and photography.
Gleb Derujinsky also worked for Esquire, Look, Life, Glamour, Town and Country, and The New York Times Magazine. His daughter Andrea Derujinsky, who will be attending the event, is an artist, jewelry designer, and archivist for the Derujinsky estate.

Behind the lens. Louis Vuitton Fashion Photography by Charlotte Cotton, Martin Harrison and Michel Mallard, New York: Rizzoli International Publications, Inc., 2014, p342 "Gleb Derujinsky"

"Equal parts art gallery, creative studio, and research center, FATHOM is a launching pad for new art and photography. More than that, it's a place to look back and revisit the giants of film, fashion, music, graphic design, plus… The company specializes in unearthing lost archives and restoring the works of master artists and photographers from the past. Our goal is to help these legendary artists be rediscovered and ensure that their work is preserved for future generations." Frank Coiro, owner of Fathom gallery.
**** If you are purchasing a print, please choose one among the following: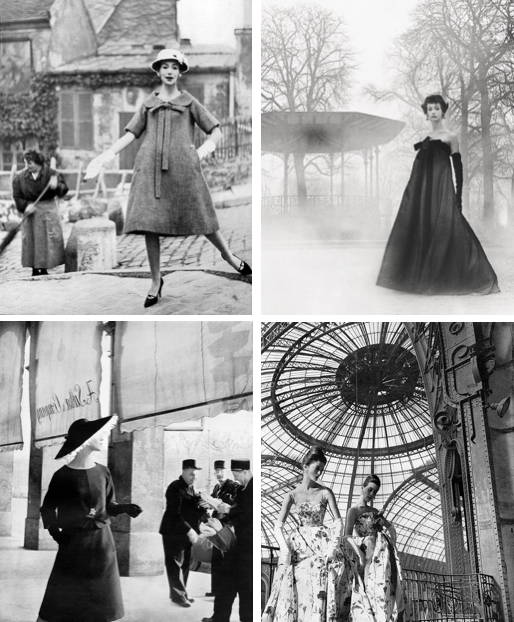 The night will feature wines made by women around the world. More details coming soon. Mid-century Parisian music vibes by DJ Marlon with Ethnomusicology.
The auction proceeds' Los Angeles Wine Tasting portion will benefit the Downtown Women's Center. Founded in 1978, it is the only organization in Los Angeles exclusively dedicated to addressing the needs of women overcoming poverty and homelessness in Skid Row. The Downtown Women's Center's mission is to provide permanent supportive housing and a safe and healthy community fostering dignity, respect, and personal stability, and to advocate ending homelessness for women. DWC is one of the largest providers of permanent supportive housing for women in the United States.
PHOTO GALLERY OF OUR PAST EVENTS:  click here
Check out PatinaGroup.com/cafe-pinot for more details about the venue.
___________
1ST PART – ART+WINE RECEPTION
anytime from 6PM to 10PM
EACH EVENTBRITE TICKET INCLUDES:
– Soirée event entry at Café Pinot from 6-10PM (access to reception & dinner reservation on eventbrite)
– Derujinsky photo art exhibit by Fathom Gallery & access to silent auction benefiting the Dowtown Women Center
– Tray-passed gourmet bites by Café Pinot, served until 7PM (incl. Tarte Flambée, Escargots "Bagna Cauda", Salmon Tartare, Parmesan Gougères…)
– Mid-century Parisian music vibes by DJ Marlon
– $25 of Free Ride Credit with Lyft (new users only – see details below **).
WINE TASTING AND DINNER NOT INCLUDED.
– SMALL OR BIG PLATES available for purchase: see below
WINE ON SALE ON SITE BY CAFE PINOT:
– Wine Tasting: wine list with prices coming soon
– Wines available by the glass: wine list with prices coming soon
___________
2ND PART – DINNER
Seatings at 7pm and 8:30pm
Access to Eventbrite ticket holders ONLY
DINNER MENU:
PRIX FIXE: $42 per person + gratuity + tax

– 1st Course: Choice of Gnocchi Parisienne (pan crisped, seasonal vegetables, brown butter, chives)
OR Frisée aux Lardons (Frisée, Nueske bacon, 62 degree egg, bacon-mustard vinaigrette, soft herbs)
– 2nd Course: Choice of Duck Cassoulet (duck confit, white beans, baby turnip, bread crumbs)
OR White Fish (pan roasted, asparagus, mushroom, tomato concasse, beurre blanc)
– Dessert: Choice of Profiteroles (vanilla ice cream, chocolate sauce)
OR Corsican Lemon Mousse (meyer Lemon tart, powdered sugar)
Seating is very limited. Make your dinner reservation as you purchase your ticket on Eventbrite.
SMALL OR BIG PLATES ON SALE:
SNACKS:
– French Onion Soup: Caramelized onion, brandy, brioche crouton, Comte gruyere – 13
– Poireaux Vinaigrette: Marinated King Richard leeks, mustard vinaigrette, caviar – 12
– Beef Tartare: Caper, shallot, chives, crostini with goat cheese tapenade – 16
– Choucroute Garnie: Crispy pork belly, braised bacon, saurkraurt, marble potatoes, whole grain mustard – 25
FRITES:
– Moules Frite: PEI mussels, white wine broth, tomato confit, basil – 21
– Poulet Frites: half roasted Jidori chicken, mustard glaze – 27
– Steak Frites: Hanger steak, herb butter, beef sauce – 30
Wines by the glass or bottle, cocktails and beers available on sale
Dinner and drinks billed by Café Pinot. Each party will be billed individually.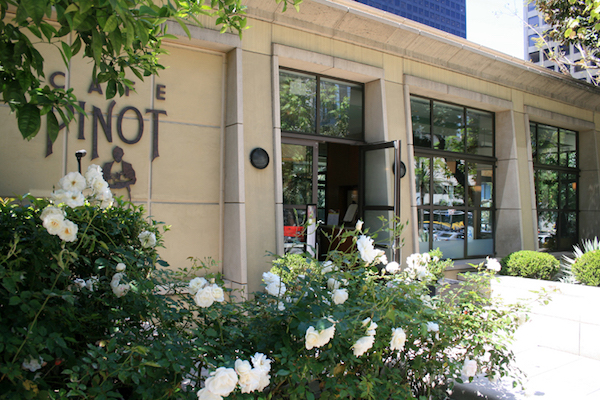 ___________
PLEASE NOTE: EVENTBRITE TICKETS DO NOTINCLUDE WINE, DRINKS OR DINNER. Wine tasting tickets, wines by the glass, specialty cocktails, soft drinks, gourmet appetizers and prix-fixe or à-la-carte dinner can be purchased at the event. You will be individually charged by Café Pinot.
DRESS CODE – Mid-century outfits and/or accessories encouraged but not mandatory. Important: Business/Upscale Casual, Cocktail Chic. NO T-Shirts. NO Sneakers. Jacket Recommended for Men. Dress Shoes.
Must be 21 and Over to Attend. Every Guest's ID will be carefully verified upon Check-in. Please Enjoy Responsibly.
** Don't worry about taking your car… and take Lyft to the hotel! Your ticket includes a $25 credit for new users with code LAWINE. Lyft is a mobile app that lets you request a ride from a fully-vetted, hand-selected community of drivers at the push of a button. For this soiree attendees, Lyft has kindly offered $25 of free credit (first users only). Just download the Lyft app and enter LAWINE under settings to take a free trip on us.
Ticket Policy: All sales are final. No credit. No refunds. No exceptions. A name change however can be done anytime until the event starts.
Question? email at  info@lawinetasting.com